►
◄
latest
habitat tv
blog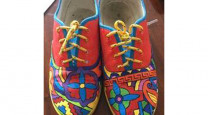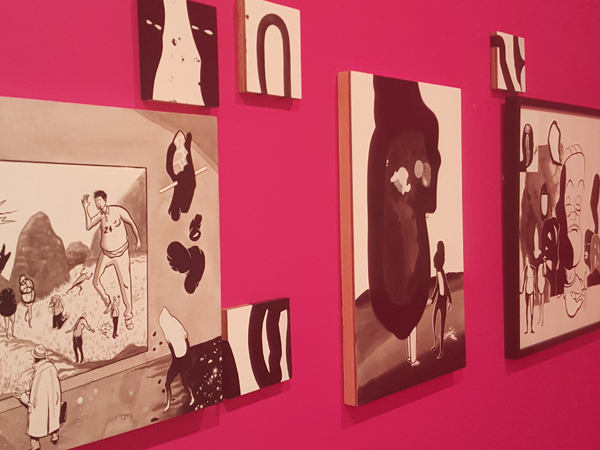 Celebrating the anti-hero
20 Apr 2016
Created for the vault gallery space at Tauranga Art Gallery, Atlas is a site specific installation that draws together the many threads of Craig McClure's art making.
Inspired by an obsession with American comic books and cartoons, he has built his own caste of characters that look into fictional stereotypes focused on ideas of masculinity and the super-hero. McClure has turned these tough guys into what he calls 'man puddles', unlikely to rescue you and more accustomed to panic attacks. Through the use of collage, mark making and painting McClure has built an environment where his anti-hero's can go and hang.
McClure has studied at the Joe Kubert School of Cartoon and Graphic Art, NJ in the US and graduated from Waikato Institute of Technology in Hamilton. He has exhibited in Hamilton, Tauranga and New York and was a finalist in the Rotorua Museum Art Awards 2015.
The show at the Tauranga Art Gallery Toi Tauranga is on until 29 May, 2016. It is supported by the Tauranga Creative Communities Funding Scheme and the paint used on walls of the vault is Resene Colour Me Pink. More information on www.artgallery.org.nz.