►
◄
latest
habitat tv
blog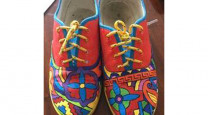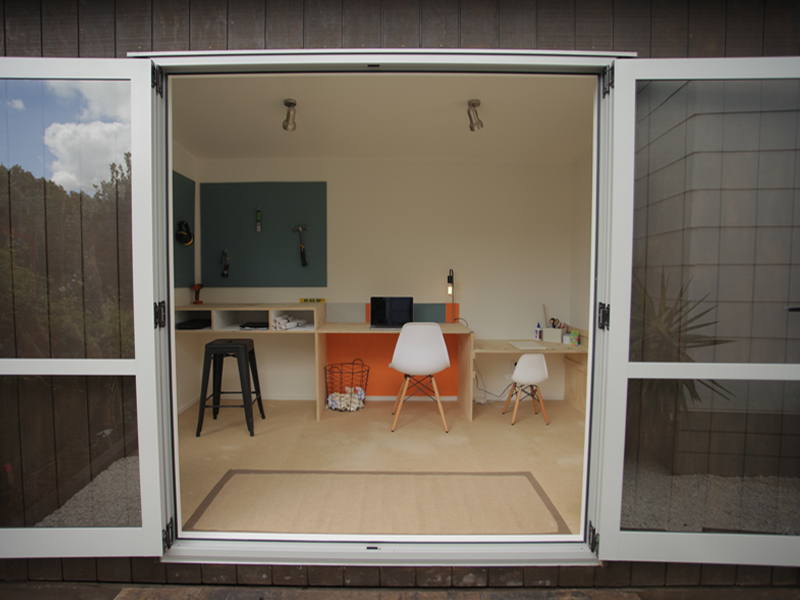 Checking in on Our First Home
25 Feb 2016
We've watched them buy their properties, style up containers, become lighting designers, compete in a rock climbing competition, shed a few tears, paint, paint, paint and give everything they've got to do up their investment property. And we're only into week two of Our First Home!
The latest episodes saw the teams take on the task of 'tiny homes', installing small containers on the property to make them into useable outdoor spaces.
Team Roughan came in first with their office and workshop space, pictured above and below. The small building stands out, stained in Resene Colorwood English Walnut and Resene Rice Cake (on the trims) for the outside. Flagstone pavers and lime chip were installed around the immediate landscape, for low outdoor maintenance.
Resene Rice Cake was also used on the inside, which was neatly filled with building tools and a clever desk of varying heights.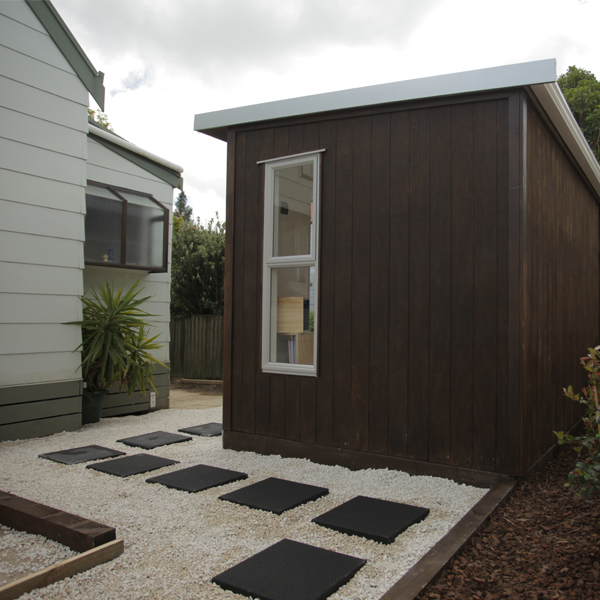 The Roughans are on a roll, also winning the 'Shine a light' challenge for this copper piping fixture, with Steph using her background in design.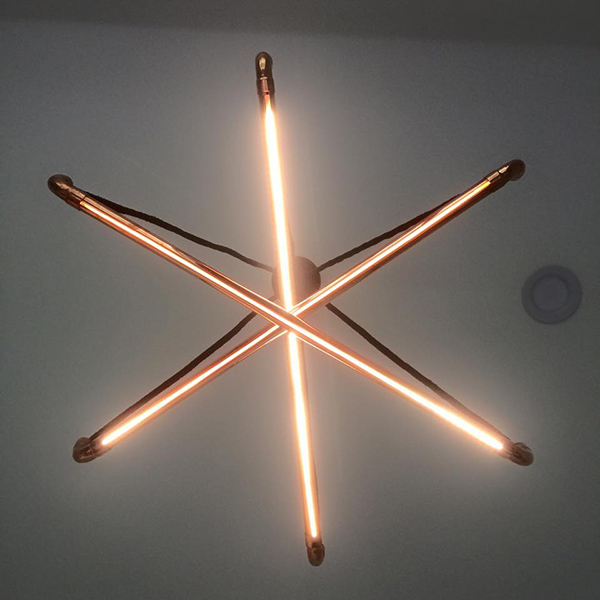 But the ultimate winners of the week were the Wottons, who the experts said added the most value to their house. They took to their garage with gusto, tidying up and painting it inside and out, and reconcreting the floors.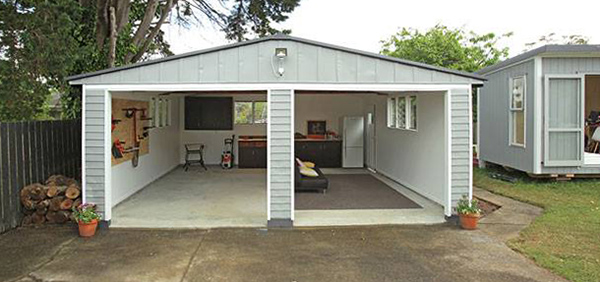 The interior was freshened up with Resene Lumbersider tinted to Resene Alabaster, and old kitchen cabinets were zooted up in Resene Armourcote tinted to Resene Nero. The exterior was neatened up with Resene Sonyx 101 tinted to Resene Stack on the weatherboards, Resene Grey Friars on the roof, and Resene Alabaster on the window framing. The beams and kitchen drawers were finished in Resene Danska Teak Oil.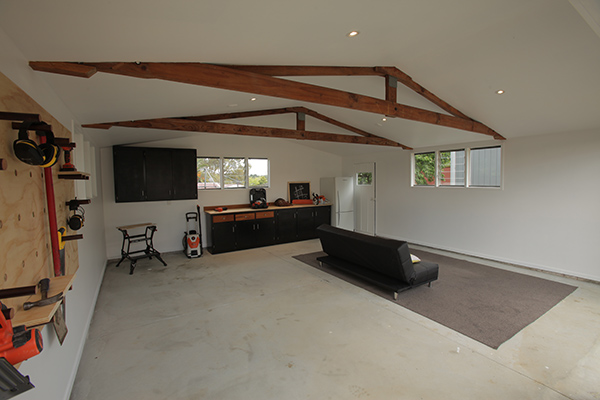 To style it up, they painted a chalkboard in Resene Blackboard Paint and installed a 'bang bang pegboard', inspired by New Zealand furniture designer George and Willy.
Our First Home airs Sundays, Mondays and Tuesdays at 7.30pm, on TV One.