►
◄
latest
habitat tv
blog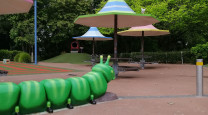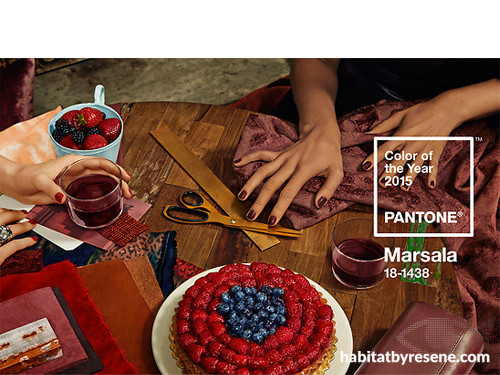 The colour of 2015
14 Jan 2015
This year's Pantone Colour of the Year has been announced and it's all grown up – a sophisticated shade picked straight from the rich, red-brown tones of fortified wine.
Pantone Marsala is an earthy hue, grounded yet dramatic enough to invoke luxury, and will bring a sense of warmth to any home, especially where inhabitants tend to gather. "Nurturing and fulfilling, Marsala is a natural fit for the kitchen and dining room," says the company.
If you're looking to replicate this colour closer to home, match with Resene Ameile or Resene Erotic – the former is an ageless, elegant quiet natured old rose; the latter is a soft kermes red, faded into antiquity.
Full-bodied and elegant, these colours can be used to great effect on their own or as strong accents through textured surfaces, such as rugs and upholstered living room furniture. Complement with cushions in jet blue, earthy brick walls, and trims in sunset shades, such as Resene Ayers Rock.
Did you know… you can match any carpet or rug to your favourite Resene colour? Visit www.sallee.co.nz for details.
Read more about this year's colour at www.pantone.com.
Published: 14 Jan 2015