►
◄
latest
habitat tv
blog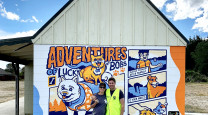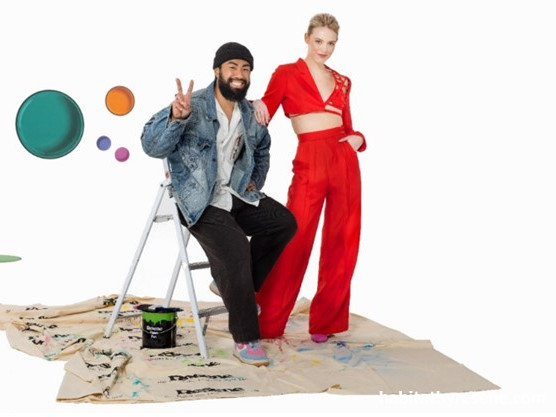 Colour of Fashion winner inspired by parents' renovation
02 Dec 2021
Whitecliffe student designer Jordan Tay chose Resene Smashing, a bold pure red, as the colour for his deconstructed red pantsuit – racing off the competition to win the Whitecliffe and Resene Colour of Fashion Award 2021.
And his inspiration? His parents' home renovations. He says his design reimagines the wooden framing and exposed wires of his family home under construction in the jacket, and strong linear foundations in the pants.
"Having a know-how, can-do family, renovations were always going on around me. With my parents' love for redesigning, our house and property changed constantly." Resene Smashing was the perfect colour because it's "bold and strong to start with, then tailing off with a flick."
His winning design will join the work of 15 classmates from Whitecliffe Fashion Tech in the Resene Colour of Fashion 2021 collection on the runway at a postponed NZ Fashion Week in 2022.
2021 is a milestone year. It's the 20th year of NZ Fashion Week, an achievement to be marked in 2022. It's also the 75th year Resene has been at forefront of all things colour in New Zealand. The judges were looking for designs that were super-current. Many of the looks hinted at design elements from 1946 – the year Resene began.
Jordan receives his prize of cash and fabric vouchers to the value of $1000 from Resene this week. Dame Pieter Stewart, founder of NZ Fashion Week, joined Ruby General Manager Emily Miller-Sharma, Val Marshall-Smith founder of NZ Fashion Tech and Resene marketing manager Karen Warman at the judging table.
Jordan Tay with his winning design in Resene Smashing. Each year undergrads in their final year at Whitecliffe Fashion Tech in Auckland and Wellington are tasked to design, make and present to judges a work of contemporary fashion in silk, in an array of Resene paint colours.
In eight years of the Resene Colour of Fashion project, more than 220 students of fashion have been given a platform in the fashion industry with this partnership between New Zealand's leading paint and fashion education companies.
See the gallery of entries here: https://www.resene.co.nz/colour-of-fashion.htm
Published: 02 Dec 2021