►
◄
latest
habitat tv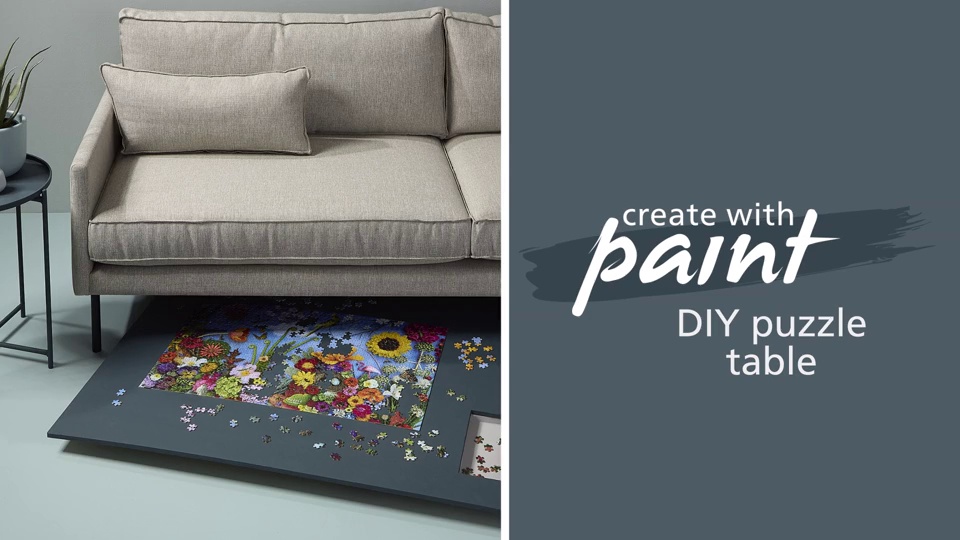 blog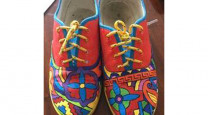 Entries are open for Resene Shed of the Year 2021
13 Jan 2021
Is there a man cave of wonders at the bottom of your garden? Do you have a pristine potting shed, an artist's studio in a rainbow of Resene shades or a chicken coop that's a feather in your cap?
Whether little or large, full of tools or a serene crafting retreat, Resene and NZ Gardener magazine want to see your shed! Entries for the annual NZ Gardener and Resene Shed of the Year 2021 competition are now open, with the winner walking away with over $3000 of gardening gear.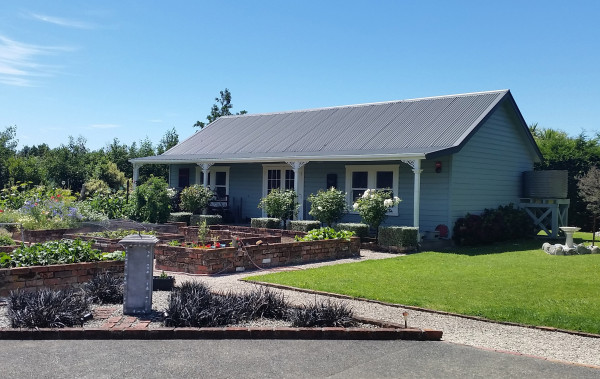 The winning 2020 entry painted in Resene Blue Smoke with Resene Half Spanish White accents. Owner and builder Grant Morrell wanted a shed that blended in with the house and garage but also held a hint to the shed's collection inside.
These days sheds come in all shapes and sizes. Take the 2020 winners for example - there's barely a lawnmower in sight. Grant Morrell's Carterton shed took the top prize thanks to his combination of elegant Resene-clad exterior and railway enthusiasts' dream interior. "The shed is appealing outside and stunning inside," says Grant, who retired from the navy in 2019 after 47 years' service. "Visitors are blown away by what they find when they walk through the door."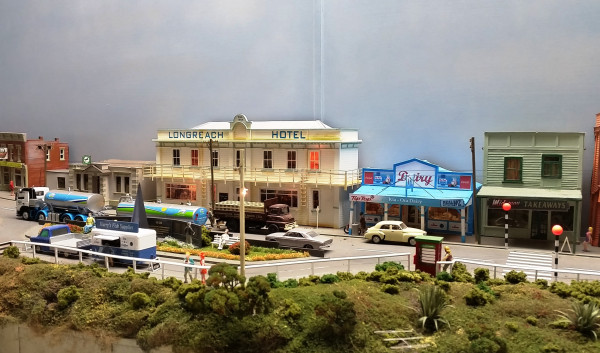 Grant Morrell's winning shed holds something far more intricate than spades and potting mix. Instead, it's home to a 5m x 8m Finescale model railway and an extensive collection of naval memorabilia.
Grant's 8m by 5m model train set-up is a replica of railways seen in 1950s and 1960s New Zealand, right down to the miniature blue dairy. It's taken him sixteen years to complete, so it's only fitting that it lives within an award-winning Shed of the Year. The 12m by 6m space is also home to Grant's naval memorabilia.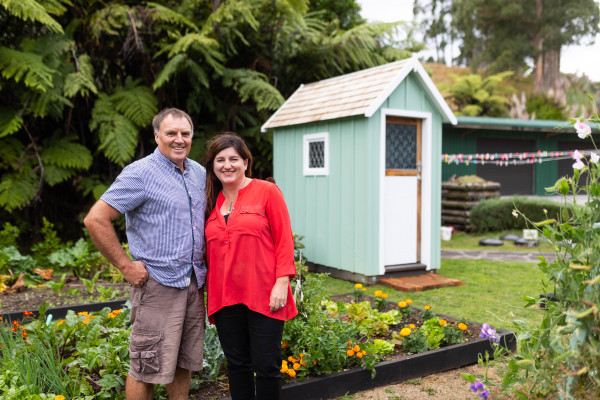 Renee Woollaston and Neil Imrie outside their sweet potting shed. The tiny space was the runner up in Resene Shed of the Year 2020, run by NZ Gardener.
One of the runners-up in the 2020 competition was slightly more traditional but equally full of heart. Tired of never finding her things in their large but overloaded shed, Renee Woollaston decided it was time to put husband Neil Imrie to work. Inspired by sweet sheds spotted on a UK holiday, Renee sat down to plot her patch. "I sketched out a plan - it didn't have to be large, but it needed to be functional and aesthetically pleasing; size didn't matter as long as my gardening paraphernalia could fit."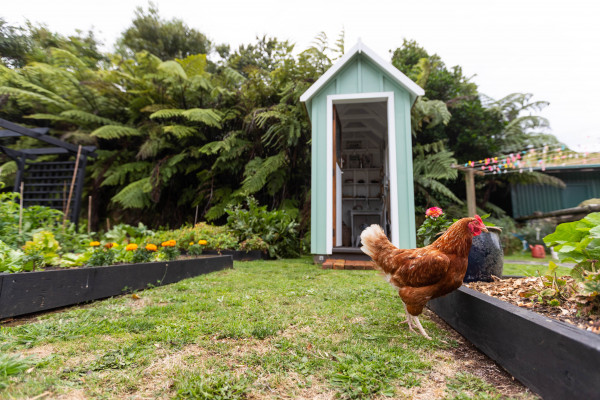 The board and batten exterior of Renee's perfect potting shed is Resene Envy - her favourite colour.
The shed is small but perfectly formed, with everything in its place and quickly at hand. There's a potting table, shelves for seeds and sweet touches that make it clear this is Renee's space - a 'she shed', rather than a man cave. The exterior is painted with Resene Envy, a soothing shade of her favourite colour - green.
While the little potting shed brings Renee endless happiness, there's another benefit to the tiny space. "Having everything at my fingertips has inspired me to spend more time in the garden; so now we not only have a stunning wee shed but a garden that is on its way to being the same."
Are you feeling inspired? Write to NZ Gardener describing why (in no more than 500 words) your garden shed is New Zealand's best. Send up to five high-quality photos to Resene Shed of the Year, to [email protected]. Or post to NZ Gardener, PO Box 6341, Victoria St West, Auckland 1142.
Entries close 28 February 2021