►
◄
latest
habitat tv
blog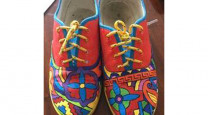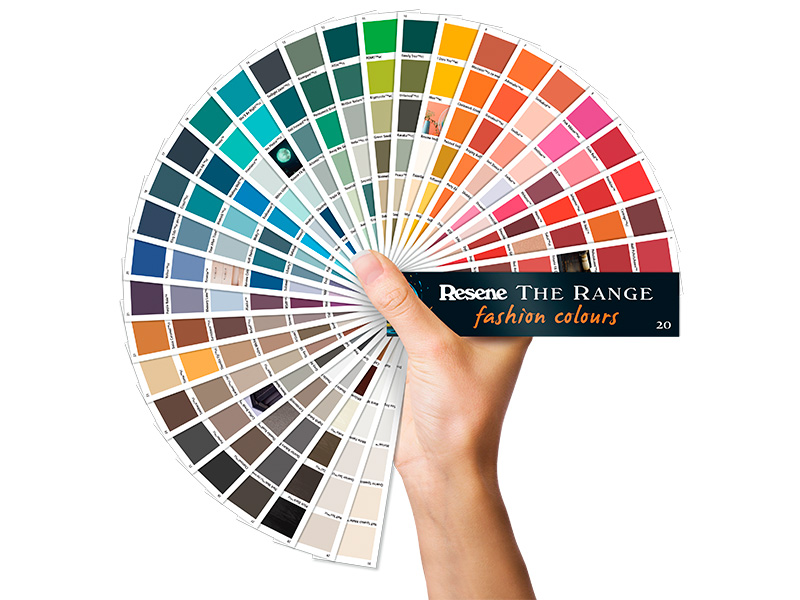 Fashion paint colours hit the stores
27 Sep 2018
The much-anticipated fashion colours fandeck from Resene is now in-store at Resene ColorShops and resellers.
The new Resene The Range fashion colours 20 is an inspiring and carefully curated collection of 175 colours, many of which have never been seen before. It is set against Resene's core range of colour, the Resene Multi-finish range, which consists of 896 colours and a total colour collection of thousands of colours. The new fandeck includes colours predicted to be on trend for the next few years.
Key colour trends from the new fandeck
As communities galvanise over social and political movements you can see design trends going bolder, with true reds, or stormy blues and dark brooding tones. Check out Resene Havoc, Resene Coast and Resene Dark Web.

Warmer colours are generally on the rise, from mustard and earthy neutrals, to creamy whites and rich browns. Such colours carry the promise of global exploration and porous borders. So often seen in indigenous art and cultures, they are rich in history, grounding, and reassuring. See Resene Influential, Resene Eighth Stonewashed and Resene Tablelands.

The visual antithesis of this rich palette is one awash with mild greys and weathered blues. Soothing and cleansing, these soulful tones comfort us as we retreat from a hyper-digitally coloured and busy world. See Resene Silver Chalice, Resene Slipstream and Resene Half Dusted Blue.

Millennial pink was a colour borne out of the global movement toward gender fluidity. It has now become more nuanced and widespread, evolving into more interesting dusky shades of blush and peach. It's an example of how a design trend evolves and becomes more sophisticated alongside the generation which embraced it. The new fashion fandeck is rich in options, from Resene Just Dance to Resene Shabby Chic and Resene Despacito.

Green has been emerging in homes during the past few years as our eco-consciousness grows and our yearning to connect with nature via biophilic design. Green started strong, as clean verdant greens with loads of personality. Then it turned a bit khaki and swampy. Now, it's softened even more to take a place as a versatile dusky colour that can even be used as a neutral in its softer, murkier forms. By contrast, fresh leafy greens are a sweet, simple look coming with the promise of new growth and energy. See the difference between Resene Helix and Resene Aura.

The small-living movement initially led to interiors being safely neutral and visually uncluttered. But we've come to learn that peaceful surroundings don't have to be monastic. We can use tonal nuances in colour and objects to create layered yet calming surroundings. The palette may be pared back but a shift away from stark whites to creamier tones like Resene Double Blanc or Resene Double Villa White keeps it soft and welcoming.

View large A4 drawdown paint swatches of all the new colours in the in-store colour library and get your fandeck at your local Resene ColorShop.