►
◄
latest
habitat tv
blog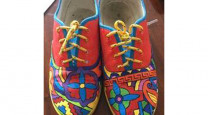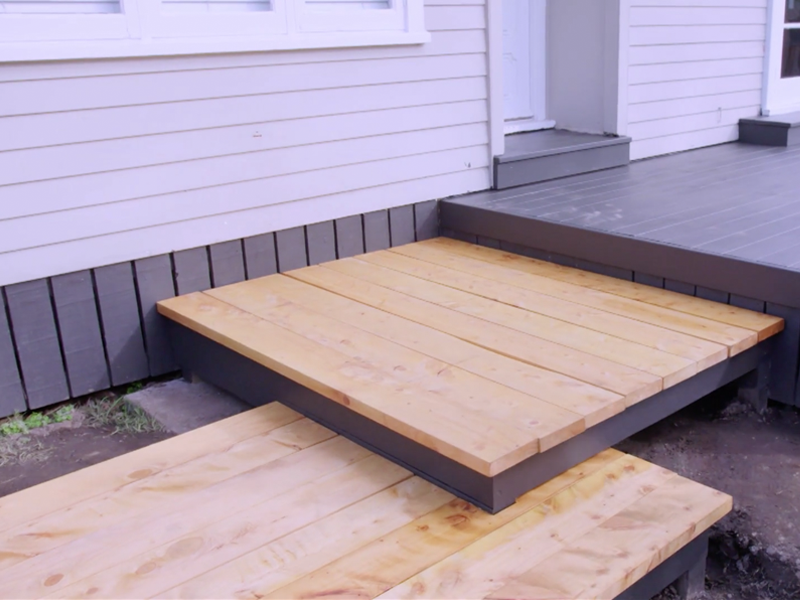 Get Growing: how to build floating steps
03 Nov 2016
What's the first impression that your house gives from the outside? If your exterior steps are looking a bit dated, here's a great floating steps idea from last week's The Get Growing Roadshow episode... and it's easy enough to do it yourself.
The existing steps of featured homeowners Natalie and Matt's home were very practical but just a little boring. Landscape designer Justin Newcombe stepped in with a contemporary and striking solution of floating steps, using thick macrocarpa boards finished in Resene Furniture and Decking Oil to bring out the beautiful natural elements of the timber.
Painting the bottom of both platforms the same colour as the decking – the smoky, brown grey Resene Ironsand – was also a clever way of helping the platforms appear to float.
Unlike the old steps, these landings now project out three metres from the deck and give a bold yet casual entrance. It's grand enough to improve the existing building, yet comfortable enough to not look out of place.
Here's how Justin created the floating steps:
1. Start with a blank canvas, removing any old steps, debris, etc.
2. There were two platforms for this particular project. For each platform, use a string line to mark out where two sets of posts will lie lengthwise.
2. Dig holes and use a string line as a guide to position the posts, and then set in concrete at the correct height.
3. Place and fix the bearers across the top of the posts.
4. Place and fix the joists across the bearers. Justin placed them 400mm apart, and the end pieces are mitred to create an external frame around the joists.
5. Paint with Resene Quick Dry primer undercoat. Once dry, paint using Resene Lumbersider in your desired colour. It should be darker rather than light so that it disappears as much as possible.
6. Cut and nail the macrocarpa boards to the framing, allowing a 50mm overlap right around the whole platform.
7. For a light natural finish that really shows off the properties of the macrocapa, finish the stairs in Resene Furniture and Decking Oil.
Top tip: Your local Resene ColourShop has an excellent selection of paint colours and stains to suit your unique garden project and staff ready to help.
Watch the next episode of The Get Growing Roadshow this Friday at 9.30 on Choice TV.