►
◄
latest
habitat tv
blog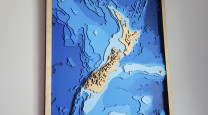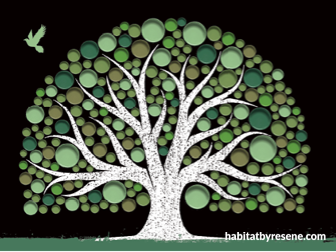 Growing a brighter future: Painting It Green and Trees That Count
25 Oct 2023
Resene is growing a brighter future with the Paint It Green campaign, which has been running since 2020. This campaign supports Trees That Count, an environmental charity on a mission to plant millions more native trees throughout New Zealand.
This support is matched with planters throughout the country who are restoring, and growing, precious wildlife corridors or pockets of native forest, turning small projects into mighty ones. Trees That Count also runs the country's only marketplace which provides a place for anyone to fund or gift native trees.
Did you know… The 16,878 trees donated by Resene and the Paint It Green programme will help to remove about 3,842 tonnes of carbon dioxide from our atmosphere over 50 years. Plus Resene Eco. Decorators have donated an additional 4,500 native trees estimated to remove approx. 1K tonne of carbon dioxide.
Here are some of the projects Resene has supported with your help: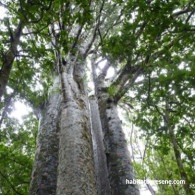 Waipoua Forest Trust
The Waipoua Forest, a vital sanctuary for kauri trees in New Zealand, is a relic of an ancient Gondwanan forest. Established in 1999, the Waipoua Forest Trust collaborates with Te Roroa, the traditional guardians of Waipoua, and the Department of Conservation. The Trust has acquired 241 hectares of land adjoining the Waipoua Sanctuary, where iconic kauri trees like Tane Mahuta and Te Matua Ngahere reside. The Millennium Forest, an expansion not seen in 150 years, is reclaiming the native kauri habitat. The Trust's goal is to restore kauri and protect it from modern threats, advocating for kauri protection in the northern New Zealand forests. They also work with neighbouring reserves and engage in planting, weeding, pest control, and have a native plant nursery. To date, they've invested over NZ $5 million in land protection and restoration. Supported by Trees That Count, they've planted various native species to create bush corridors and buffer zones around the Waipoua Forest. Click here to learn more.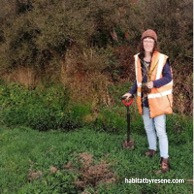 Clean Streams Karamea
Clean Streams Karamea is a native tree nursery and riparian planting service dedicated to preserving the environment and water quality on the West Coast. They collaborate with farmers, community groups, and local students to enhance the health of waterways by planting native species, restoring aquatic habitats, and increasing biodiversity in both land and water ecosystems. In 2022, they partnered with a local school and community for the Oparara Source to Sea Project, aiming to restore the riparian zone around the Oparara Estuary. By replacing invasive gorse with native plants, they seek to create thriving native forests, providing homes for various wildlife and protecting the estuary from agricultural runoff. Established in 2020, Clean Streams Karamea has grown 20,000 native plants for local projects and is continuing their efforts with 25,000 newly sown seeds, with 5,000 allocated to the Oparara Estuary Planting Phase 1. Click here to learn more.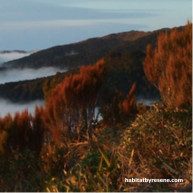 Atarau Sanctuary
Atarau Sanctuary, established by the Paparoa Wildlife Trust, serves as a vital predator-free haven for roroa (great spotted kiwi) chicks hatched at the Willowbank Wildlife Reserve. These young kiwis are nurtured within the sanctuary until they are sufficiently mature to survive in the wild. During their stay, the trust employs passive bioacoustic monitoring to observe and gather valuable data. As the first land-based pest-proof crèche exclusively designed for kiwis in the South Island and the sole facility in New Zealand catering to roroa, Atarau Sanctuary has provided refuge to 49 roroa chicks since its inception in 2010. Additionally, the sanctuary is actively engaged in reforestation and long-term native forest regeneration, fostering an environment comparable to the wild for the eventual release of the kiwis. This conservation effort is supported in part by Trees that Count. The Paparoa Wildlife Trust's overarching mission is to combat the decline of New Zealand's endangered native species, primarily within the Paparoa Ranges near Greymouth. Click here to learn more.
To learn more about Paint it Green, Trees That Count, and the projects that Resene has supported with your help, click here.
Published: 25 Oct 2023