►
◄
latest
habitat tv
blog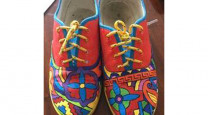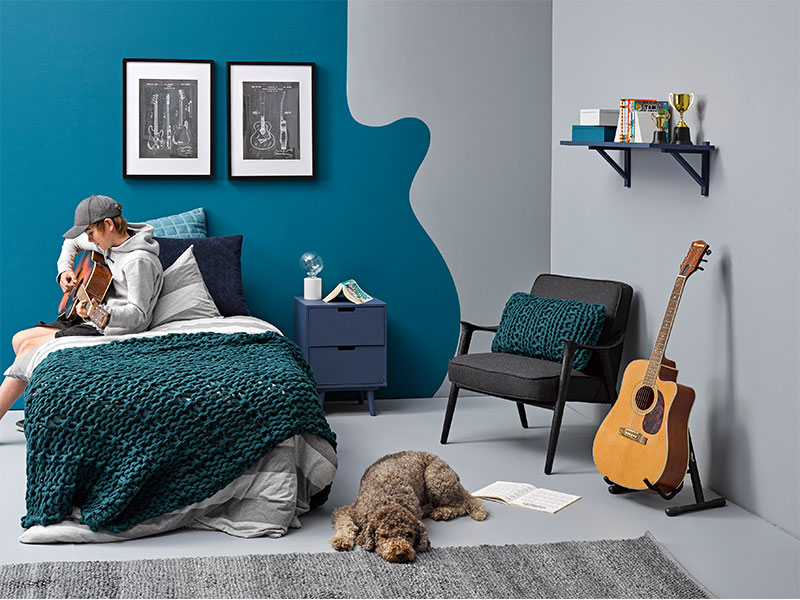 The kids are all right
25 Jun 2019
Designing a space for a child is a great chance to really play with colour and try out some design ideas you might not feel bold enough to attempt in your living room or kitchen. Now's your chance to take a cue from your child and allow yourself the freedom to get messy and be as creative as you'd like!
If you're looking for some inspiration for you and your little ones before you roll up your sleeves and get started, the new habitat plus – kids' spaces booklet is the perfect place to start. It's full of useful tips, including how to create a theme, clever ideas for wall and headboard designs, shared spaces, nurseries, study nooks, and throwing a colourful party in the comforts of your own home.
Pick up your free copy at your local Resene ColorShop and selected Resene resellers or read it online here.
Here is just a small taste of some of the fun ideas you'll find inside:
A succulent scheme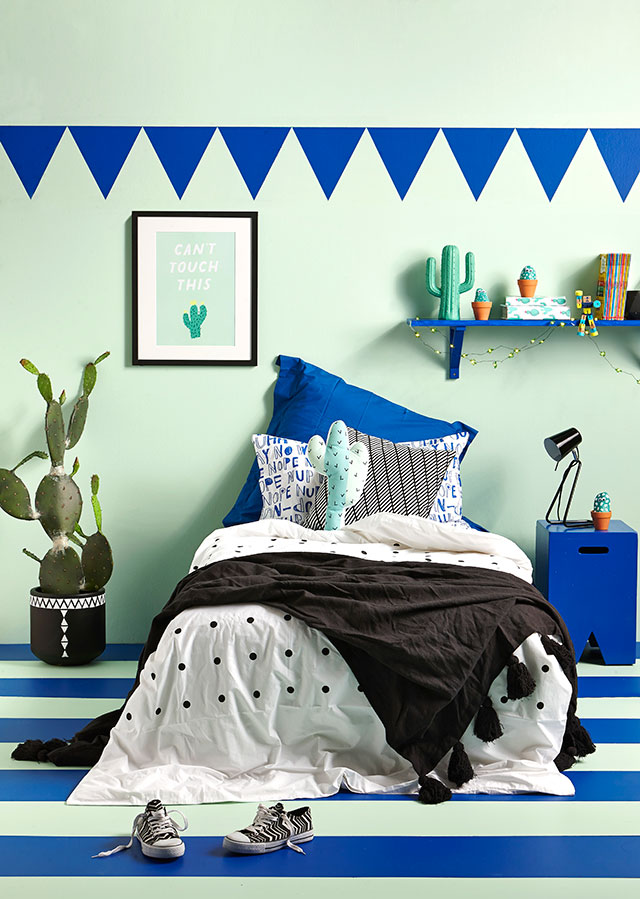 Choosing an unexpected but simple motif – such as a cactus - can be the basis for a fun room theme, and another that could also be easily adapted to a different theme if succulents begin to feel less than enticing. These walls have been finished in Resene Fringy Flower with the blue triangle trim painted in Resene Sea World. The same two colours are repeated throughout the room including the striped floor, bedside table and shelf, so the colour scheme does most of the heavy lifting. The large cactus pot was first painted in Resene Alabaster then covered in triangle stickers. It was then painted in Resene Black and, when touch dry, the stickers were removed to let the white show through. You can create your own triangle stickers using self-adhesive paper and drawing and cutting out your shapes to suit.
Nero hero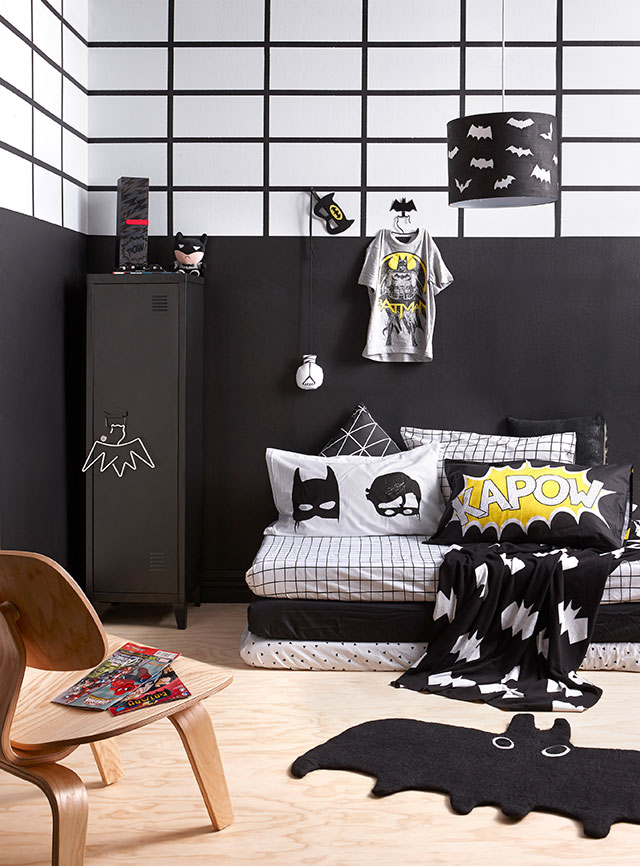 Go for bold black and create your very own bat cave. These lower walls have been painted in Resene Nero, which has also been carried to the upper walls in a grid pattern over pale grey Resene Mystic. The grid is most easily achieved by painting the whole wall in Resene Nero, masking the grid, then painting over it with Resene Mystic. The lightshade has also been painted with Resene Nero over removable bat stickers. When the paint is nearly dry, you can peel the bats off so that when the light shines through the shade, the winged shapes will be projected around the room. You can easily create your own bat stickers by drawing your bat shapes onto self-adhesive paper then sticking them onto the shade ready for painting. The rest of the bat and comic book-themed furnishings and decorations are easily changeable so that when it's time for a new theme, it is simple to remove them. And what teenager wouldn't want a black bedroom?
Purrfect in pink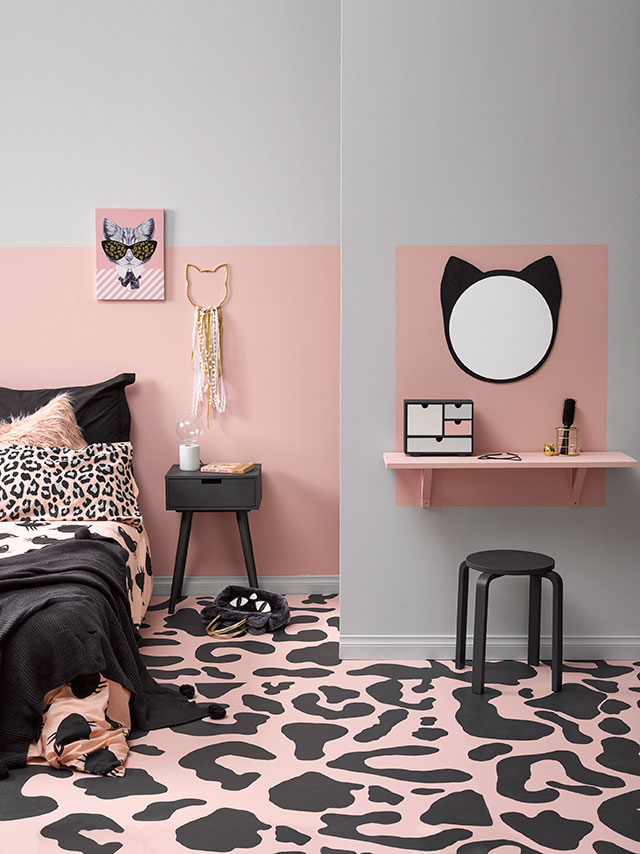 For the cat lovers out there, you can get a little wild with a leopard print floor by first painting two coats of Resene Paper Doll then drawing or stenciling the pattern on top using Resene Walk-on in Resene Foundry. While it may take a bit of time to finish, the result is dramatic! For extra protection and durability, finish it with Resene Concrete Wax. Since the floor takes centre stage in this room, the toned down Resene Geyser walls with Resene Paper Doll features - including the shelf and brackets - leave the leopard print with plenty of visual space to shine. Finish things off with a stool and bedside table painted in Resene Foundry and a bedside lamp in Resene Geyser to complete the look.
Strike a chord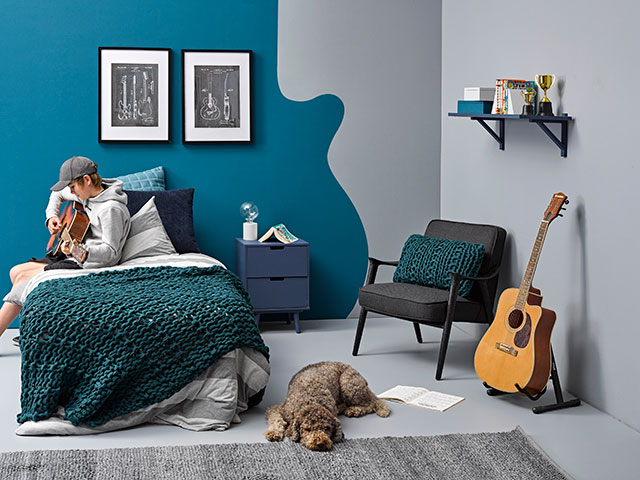 A simple painted shape can add fun and a subtle theme to a teen's room without having to go overboard. This guitar silhouette echoes a teen's musical passion and extends out from a part wall painted in zingy teal Resene St Kilda. The rest of the walls and floor are painted Resene Half Raven as a cooler contrast to create a strong graphic look. A bedside table and shelf painted in inky blue Resene Licorice breaks things up. A colour scheme like this one is also very age-neutral, so it will stay relevant as your child grows.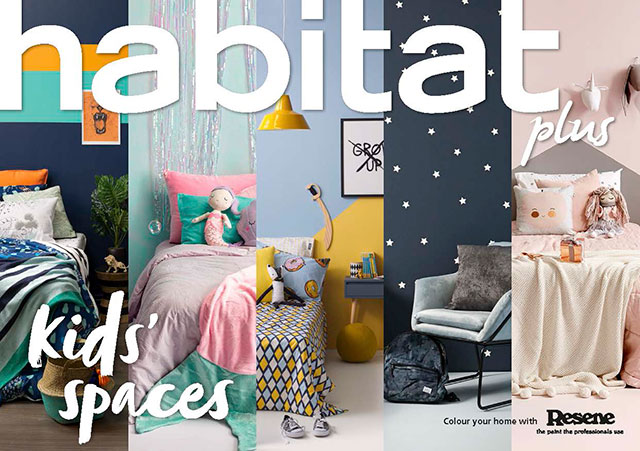 Pick up your free copy of the new habitat plus – kids' spaces booklet at your local Resene ColorShop and selected Resene resellers or read it online here.
special thanks to Your Home & Garden Magazine
styling Vanessa Nouwens?
images Melanie Jenkins