►
◄
latest
habitat tv
blog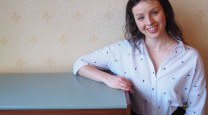 Latest colour trends from local show homes and how to use them in your home
30 Sep 2021
Stuck for interior design inspiration or not sure what colour to paint your walls next? Look no further than these sophisticated show homes from Jennian Homes. Brimming with personality and style, these homes feature Resene paint at its finest – and most elegant. Whether you're on the hunt for a new build or just looking for ways to spruce up your own home, here's some on-trend colour ideas to spark your interest.
Ocean Breeze Drive, Hobsonville
This home is the ultimate in luxe living, with a rich open plan space that overflows with natural colour and textures. The key to creating a luxe open plan space is to keep things simple, selecting a few key colours and textures to be your hero elements. This open plan space uses Resene Quarter Wan White on the walls, ceiling and trim. Resene Quarter Wan White is a unique white with a pale touch of cobweb grey that's cool and sharp. Clean white walls will bring into focus your luxe décor, such as textured rugs, gold furnishings, and rich floors and timber elements finished in Resene Colorwood Natural.
Continuing with its luxe theme, the Ocean Breeze Drive home features a classic yet modern lounge with Resene Rascal walls and Resene Black White ceiling and trim. Resene Rascal is a light sandalwood brown with a hint of warmth that helps it connect to the warmer décor within the space. Currently all the rage, using brown in your living room will add a sense of cosiness to the space and can be easily dressed up or down depending on the occasion or season. Pair your brown walls with a sharp white trim, such as Resene Black White, to give the look a polished finish.
For more information on the Ocean Breeze Drive show home, visit www.jennian.co.nz or email [email protected]
Hunter Drive, Napier
This breezy coastal exterior was created with contrasting Resene Half Foundry and Resene Half Surrender. A prevailing trend in the design world, a bold and contrasting colour palette can do wonders to give your home's exterior a face lift. If your home is white, or off white, try including a few bold feature walls or elements in a darker colour, rather than repainting the entire exterior. Front doors and verandas look excellent in deep grey-blue hues, such as Resene Half Foundry, and are an easy way to give your home street appeal.
Classic meets modern in this beachy master bedroom. With surrounding walls in Resene Sea Fog, the tongue-and-groove feature wall in Resene Botticelli takes the room to a whole new level. Resene Botticelli, a crisp and icy blue, is the perfect way to bring a taste of the sea and sun into your home. Tongue-and-groove is making a comeback, bringing character to modern homes around the country and accentuating that bachy feeling Kiwis are famous for. Pair your Resene Botticelli walls with rattan furniture, sandy-coloured throws and timber décor to further that holiday vibe.
For more information on the Hunter Drive show home, visit www.jennian.co.nz or email [email protected]
Sunrise Drive, Invercargill
If you're a lover of green, you'll want to try Resene Mangrove. A sophisticated marsh green, Resene Mangrove brings a pop of calming colour to the feature wall of this master bedroom. It's a colour that is simultaneously interesting and soothing, bringing the outside in to create a feeling of depth in the space. Resene Mangrove pairs well with off-whites such as Resene Half Merino. Bring in added depth with darker blue and green décor, as well as autumnal pops of yellow for a cheerful twist on the moody master bedroom.
Bringing life to an interior space doesn't necessarily mean cramming it with as much décor and as many colours as you can muster. Sometimes, it's as easy as one, two, three. Choose one hero colour for your walls and pair it with two supporting – or accent – colours. To finish the look, bring in touches of three more colours through accessories. For example, this elegant kitchen takes Resene Half Merino walls and pairs them with two supporting colours: warm natural timber and dark grey cabinetry, similar to Resene Half Foundry. The finishing touches are introduced through three colours of furnishing: green houseplants, bright stainless-steel tapware and handles, and small pops of red décor.
For more information on the Ocean Breeze Drive show home, visit www.jennian.co.nz or email [email protected]
images Bladescenes
Published: 30 Sep 2021