►
◄
latest
habitat tv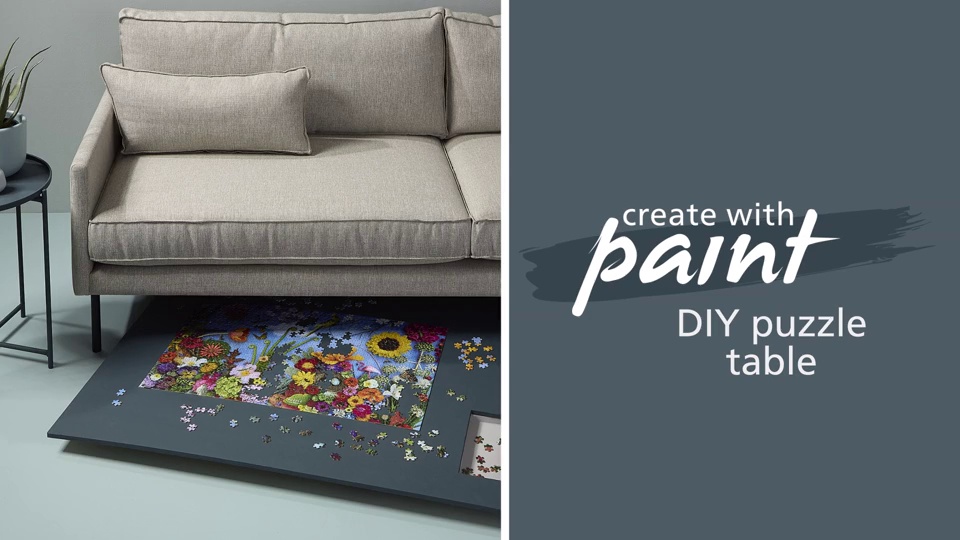 blog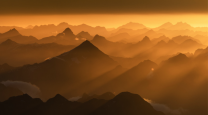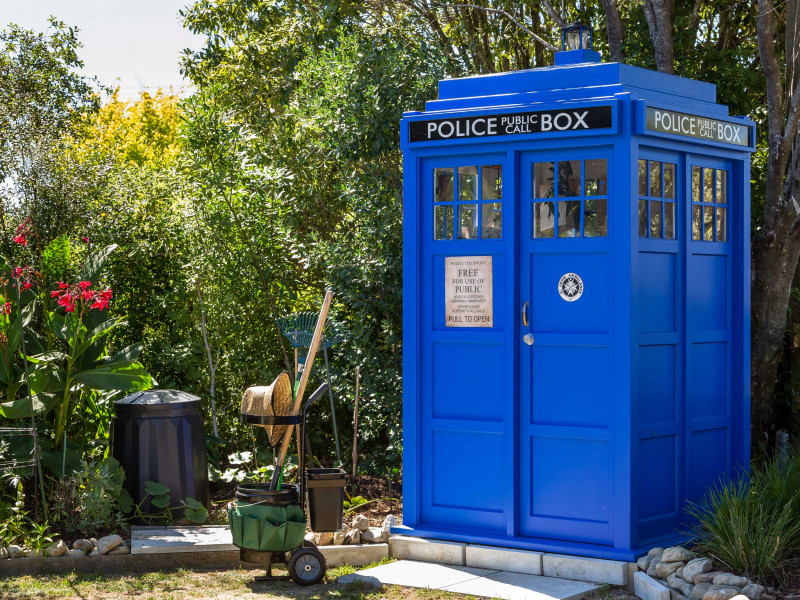 NZ's best sheds: These creative designs show sheds are more than just places to store your tools
14 Apr 2021
Sheds are no longer just places to store garden tools and the lawnmower. These winning entries in the Resene Shed of the Year Awards have transformed their sheds into small but colourful spaces, which could be classed as garden art thanks to their colourful coats of Resene paint.
"Every year I am amazed by the clever, colourful and creative entries in Resene Shed of the Year. But this year really set a new standard," says NZ Gardener editor Jo McCarroll who run the awards with Resene.

Paul Bates aka Zappo the magician used every trick in his book to create this Doctor Who-inspired shed. The shed, painted in Resene Resolution Blue , took out the top prize at this year's Resene Shed of the Year Awards. Image Paul McCredie NZ Gardener/Stuff.
Many sheds are like Doctor Who's TARDIS, seemingly bigger on the inside than the outside and crammed with more tools and objects than they appear to fit, but this year's winning entry in the Resene Shed of the Year is straight out of an episode of the hit sci-fi show Doctor Who. Paul Bates built an exact replica of the classic time travelling building from Doctor Who and used Resene Resolution Blue to achieve a building worthy of a Time Lord and his sonic screwdriver. The biggest building challenge Paul faced was transporting it from the garage where it was built to his garden in Greytown. It took four men and a cherry picker to move this TARDIS through space and time, but it is now happily situated in Paul's garden.

Paul wanted to create a little bit of magic in his Greytown garden. He found a splash of Resene Resolution Blue did just the trick. Image Paul McCredie NZ Gardener/Stuff.
Paul, also known as Zappo the Magician, is an avid Doctor Who fan and wanted something that would perfectly suit his garden needs and his personality. Just like the original TARDIS, Paul's shed seems spacious inside. "As Mary Poppins would say, 'it's perfect in every way.' I like quirky things, being a magician," says Paul. Paul has been bringing a touch of magic to the lives of Wellington kids for the past 25 years and even has pastel lilac Resene paint named after him, Resene Zappo, in the Resene KidzColour Range. He's excited to now be bringing that magic into his garden. "It's compact fun and every time I go out the house it makes me smile."

Northland based runners-up Sally and Mark Adams painted their upcycled bus shelter sheds in Resene Black with a lighter trim in Resene Tuna. Image Kerry Marinkovich NZ Gardener/Stuff.
When it comes to this Kaiwaka garden getaway, two sheds are better than one. Sally and Mark Adams received the runner-up prize with their impressive upcycled entry, two interconnected sheds were created using upcycled bus shelters painted in Resene Black and Resene Tuna. "The main challenge was when we first decided to build something near the house," says Sally.
"It was important that the bus shelters didn't make our garden look like a demolition yard."

The Bus Shelters provide a relaxing oasis that is brought to life by Sally and Mark's upcycled table and chairs painted in a bright Resene Alabaster. The blue accent under the windows is Resene Midnight Express. Image Kerry Marinkovich NZ Gardener/Stuff.
The Bus Shelters, as they've been affectionately named by Sally's three-year-old granddaughter, are used for storage as well as reading, potting plants. They have provided the perfect connection between the house, garden and the native bush beyond. "Ducks, peacocks and turkeys often amble by as if oblivious to our presence," says Sally, whose favourite thing about the shed is its versatility. "I find myself in there almost every day doing something - watering, reading the paper, having a rest.
"With its 1930s Shacklock wood stove it is a great spot to cook up winter pots of soup, roast meals and even try my hand at some lockdown sourdough."

The teahouse used materials found on Allan's property in Stewart Island. The design and Resene colours are inspired by his travels to China. Get the look with Resene Dynamite and Resene Nero and Resene Half Colonial White. Photo supplied.
Allan Jones' 10sqm shed-turned-art space also took out a runner-up award. Using materials and wood he had tucked away, Allan created this whimsical teahouse on the Stewart Island property he has owned for more than 50 years. "Allan likes strong, bright colours with a clean contrast that stand out amongst the Stewart Island bush and flowering Rata," says his daughter Eleanor.
Other top entries

Kate Eriksen of Motueka put last year's lockdown to good use building a shed with her husband Jay for potting plants and relaxation. The clever design uses roof shingles from timber off cuts and Jay built a steamer to bend the wood. Get the look using Resene Woodsman Jarrah Tree on the shingles and Resene Greenhouse on the window trims.

Anthony and Sarah Cook of Albany built an exact half scale replica of the signal box at Remuera railway station. The design was originally built 200 years ago and used by a model railway club but was moved to Anthony and Sarah's home this year and given a heritage inspired paint job. Get the look using paints from the Resene Heritage collection such as Resene Rich Cream and Resene Bright Red.

Michelle, Jim and his wife Margie relax outside her new hothouse, an entry in the Resene Shed of the Year. Image Paul Foxal.

When Michelle Boudreau of Palmerston North mentioned that she wanted a hot house for her garden, her neighbour Jim jumped into action. Jim, a retired builder in his eighties, helped with the building and the planning of the greenhouse where she grows her tomatoes. "We spent every Friday for months planning, building, painting and sharing stories… fuelled by Jim's wife Margie's baking!" Michelle told NZ Gardener. "Jim is a master craftsman. He redid the smallest of things until he was satisfied. I finished up with a she shed beyond my wildest dreams." Get the look with Resene Black White.