►
◄
latest
habitat tv
blog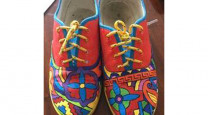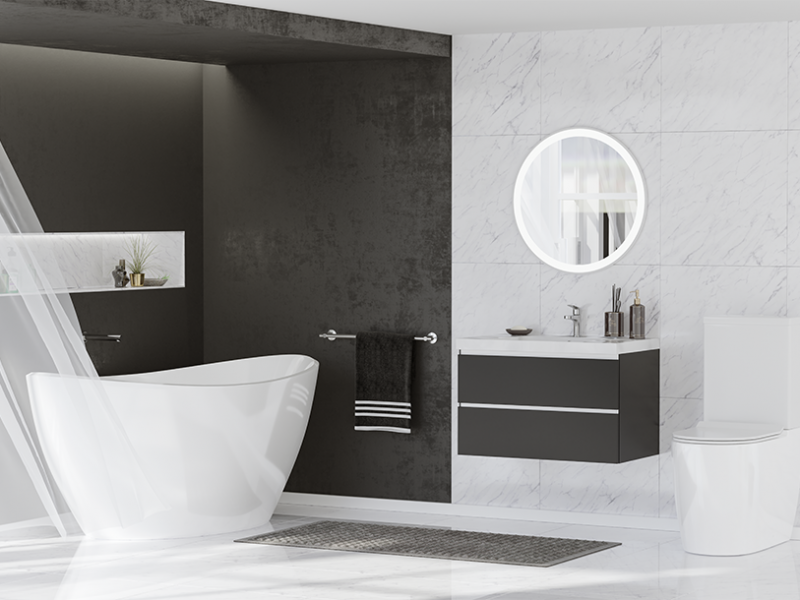 Plumbing World spills on the latest bathroom trends
23 Apr 2020
If you - like us - can't imagine tackling a full renovation all in one go, a perfect place to start is in your bathroom. Whether you've finally had it with those antiquated tiles or are ready to bid farewell to that leaky faucet, there is endless design inspiration out there to kick-start your bathroom remodel.
Rather than making you wade through everything the internet has to say, we asked the experts at Plumbing World to pinpoint the bathroom trends they predict will dominate this year. Here are the five top trending fixtures, finishes and colours that they've seen making waves.
1. Brass
Set aside the memories of your parents' or grandparents' brass fixtures, because this lovely warm toned finish is poised to become the new go-to, adding just the right amount of depth, dimension and a sense of luxury.
Brass toned bathroom fixtures convey a more cool, modern and sleek feel compared to traditional shiny polished chrome. Brushed brass, especially, brings a romantic feel and a subtle glamour that stuns against natural stone. Even as a small accent, like the frame of a mirror or the base of a sconce, brushed brass makes a major impact.
The simplicity of the Paini Cox Shower Mixer in Brushed Brass makes it an ideal choice for nearly any style of bathroom. Plus, it has the added bonus of keeping fingerprints and water spots hidden.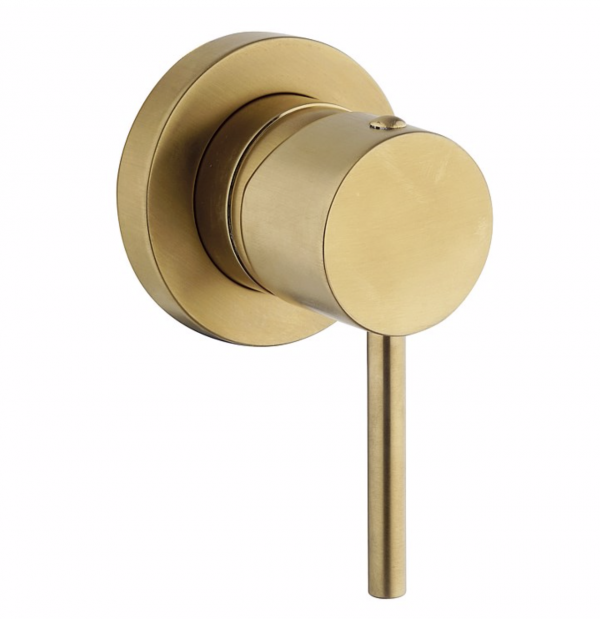 Paini Cox Shower Mixer in Brushed Brass, from Plumbing World
2. Deep-soaking freestanding tubs
Homeowners deserve a place to wind down after a long day, and what better a place to do so than in your own bathrooms? While Jacuzzi-style tubs aren't necessarily are popular as they used to be, we're seeing a shift in preference to other large tub styles.
Freestanding tubs elevate your space by giving your bathroom a modern, sculptural feel. Plus, they usually allow more room for you to spread out, sink in and relax.
The LeVivi Sirosso Freestanding Bath is an elegant option for getting that spa-like space you've been craving.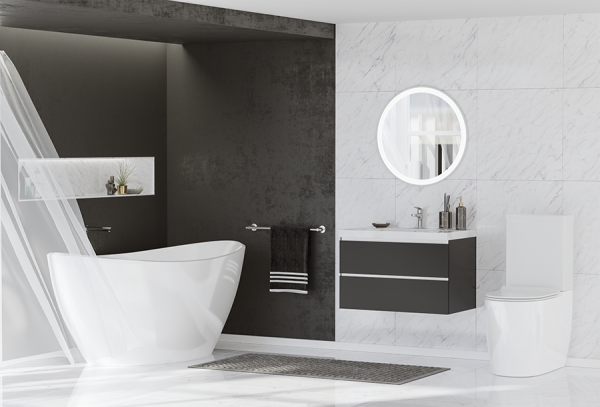 LeVivi Sirosso Freestanding Bath, from Plumbing World.
3. Integrated lighting
With continued advancements in lighting technology, designers and homeowners are now able to integrate lighting into the architecture of their bathrooms in increasingly exciting and effective ways.
Bathroom mirrors, just like many other elements of our homes, are becoming smarter. Mirrors can have anti-fog technologies, smart touch abilities, USB charging stations, and just about anything else you can imagine – including the most important detail today's bathroom mirrors offer: great lighting
While we all love the idea of fun shapes and gadgets, functionality is at the top of our list. This is why we are seeing contemporary back lit mirrors as well a front lights increasing in popularity. Back lit mirrors are a more subtle option, but front lit varieties can often bring an extra element of style. The fashionable LeVivi LED Mirror with lighting around its edge works a treat for illuminating your morning and evening routines. After all, getting ready in your sleek and stylish bathroom would mean nothing if you didn't come out looking flawless.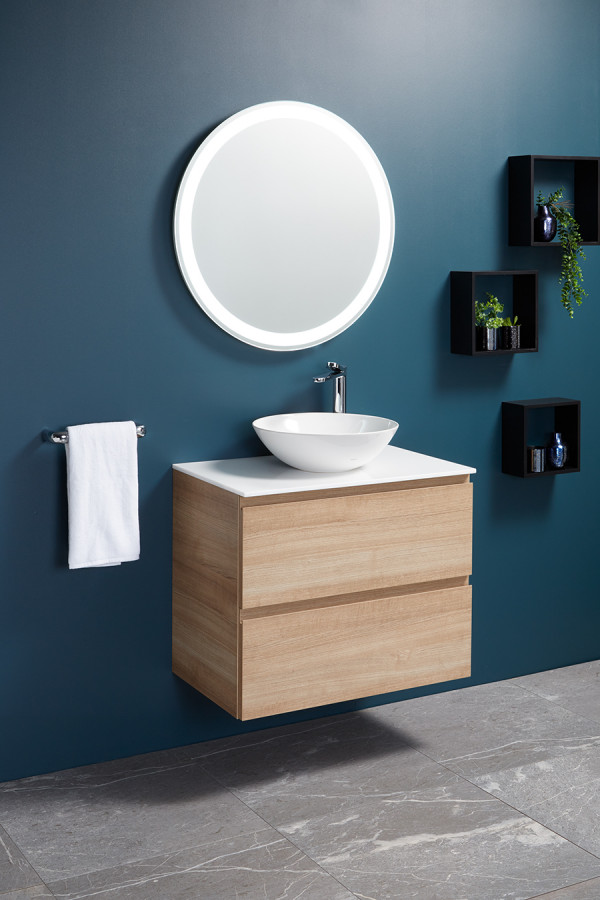 LeVivi LED Mirror and Toto Tuscany Vanity with Toto Alicante Vessel Basin, from Plumbing World. Wall in Resene Warrior.
4. Wallpaper
A great way to add some colour and texture to a bathroom is with wallpaper, especially when it comes to powder rooms and small bathrooms. Adding an ornate wallpaper over the entire space is a quick way to create a strong mood that's both unexpected and glamorous. And, since these smaller spaces are more often the ones used by guests, it's the perfect place for a 'wow!' moment that's sure to break the ice at your next dinner party.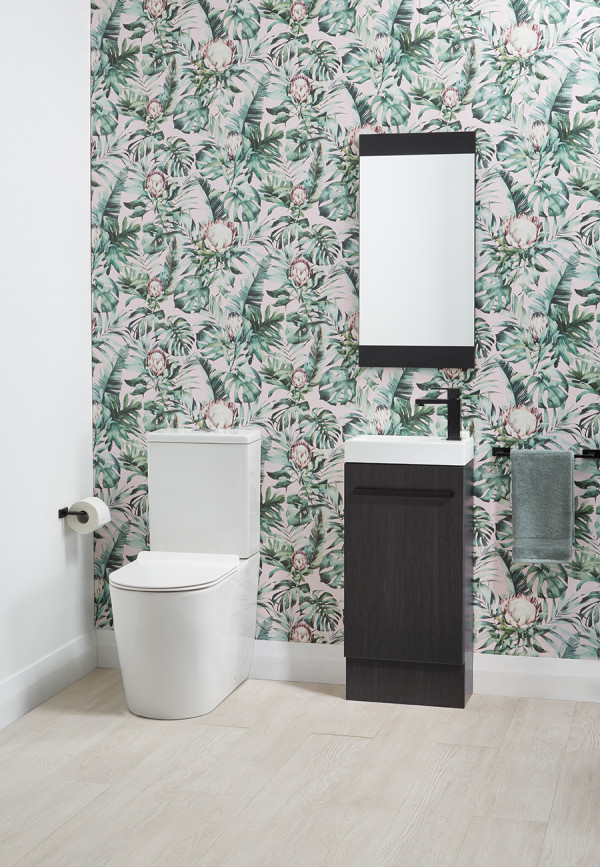 The LeVivi Leeds Floor-Standing Vanity in Charred Oak, LeVivi Marbella Toilet and LeVivi Milan Basin Mixer, all available from Plumbing World, are compact options for freeing up floorspace. Right wall in Resene Wallpaper Collection 90220.
5. Matte black fixtures
Grey may have been one of the most popular colours in 2018 and 2019 for bathroom remodelling projects, however, we've moved on to bolder, darker styles as black has taken over as the new colour trend-seekers are searching for. And, it's popular on just about any surface from walls, ceilings, floors, light fixtures, vanities, mirrors, mixers and other fixtures – especially in matte finishes.
Since some homeowners may be hesitant when it comes to using the ultimate dramatic hue from top to bottom in their ensuite, black fixtures are a top choice for those looking to stray away from a classic white or neutral colour, but aren't quite ready for the boldness of black. Matte black fixtures like the LeVivi Elba or Aspen Basin Mixers are elegant options that can be worked into just about any scheme.
Including a black tub, such as the Caroma Noir Freestanding Tub, in your bathroom will add an extra bit of opulence to the space. When combined with exceptional plumbing fixtures, like the Felton Freestanding Bath Filler, it's sure to make for a striking focal point.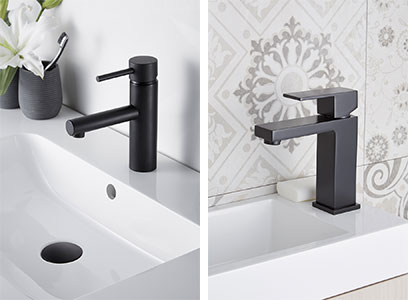 Aspen Basin Mixer (left) and LeVivi Elba Basin Mixer (right), from Plumbing World.
While Plumbing World is unable to open their showrooms at New Zealand's Covid-19 Alert Level 3, their retail website will be commencing online ordering for any tapware and accessories homeowners want to purchase during that time. Visit www.Plumbingworld.co.nz for more information and to browse their catalogue.
This article has been sponsored by Plumbing World.