►
◄
latest
habitat tv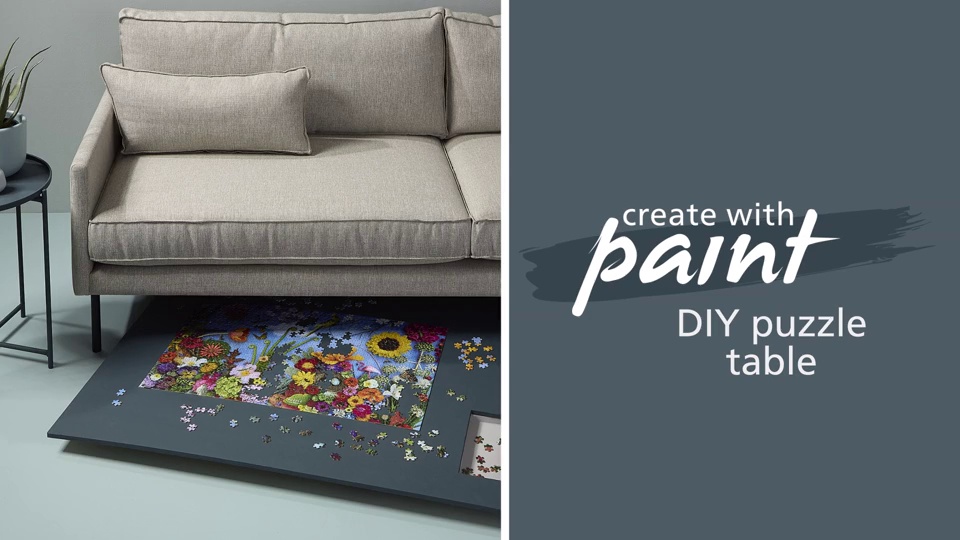 blog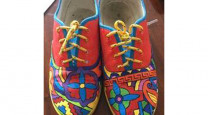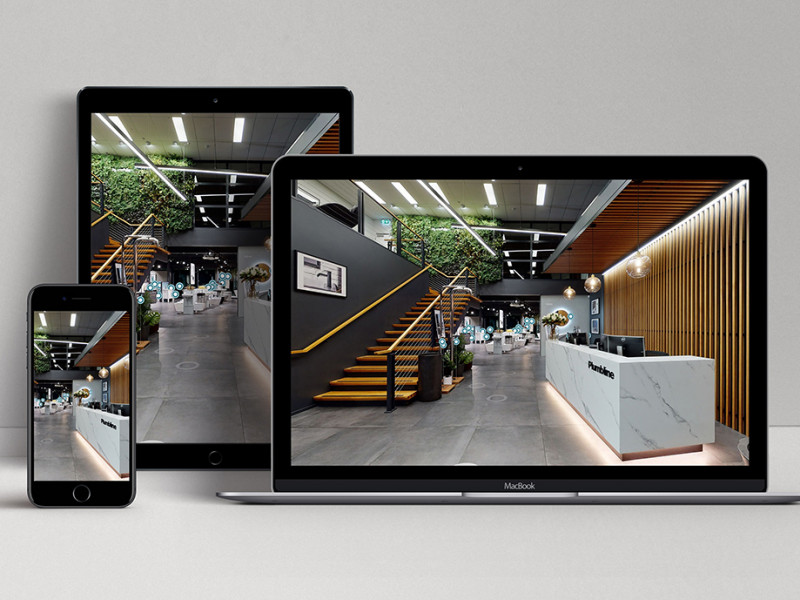 Plumbline goes virtual
28 Oct 2020
For Plumbline, as for many businesses, this year has underscored the importance of offering online tools to customers. In response, the bathroom specialists have amped up their online presence with an exciting new virtual showroom, which allows customers to interact with Plumbline products and go through an easy selection process if their physical showroom visits aren't possible.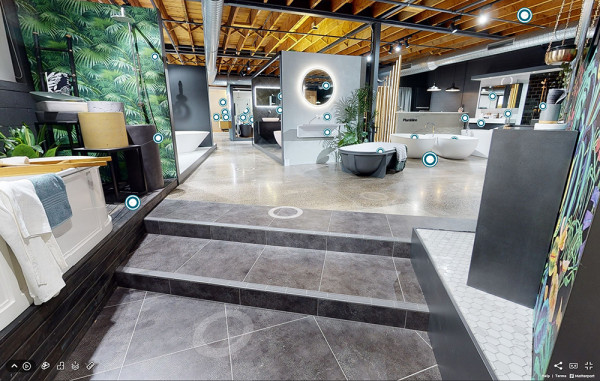 Plumbline's new virtual showroom tours offer customers the opportunity to browse their extensive range. "Remember the old saying," says Shane, "a picture is worth a thousand words."
We can now operate on a 24-hour basis," says showroom manager Shane Senne. "Clients can explore our exclusive bathroom products and concept displays in a 360-degree view from the comfort of their own home or office. This means that our clients can view our showrooms and get bathroom ideas at any time of day or night, and from all parts of this country."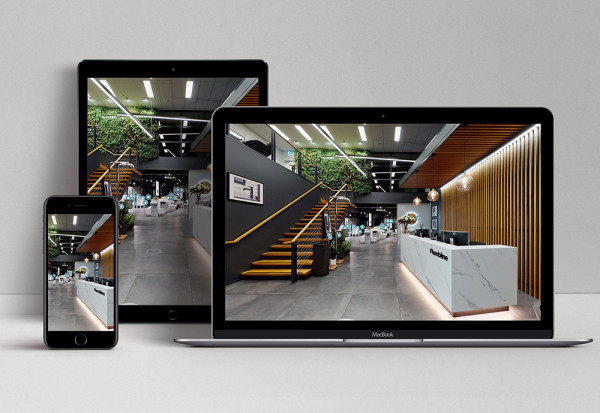 Available to view across a variety of devices, Shane explains, "it is now possible for thousands of clients to learn about our products and services in a matter of seconds".
Shane cites convenience and accessibility as the service's key benefits. "We always want our clients to experience the very latest in designer styles and innovation," says Shane, "and our showrooms are key to inspiring and helping create a new bathroom. If you are interested in a particular item on the 3D tour, it will show the description and hyperlink them through to the website page.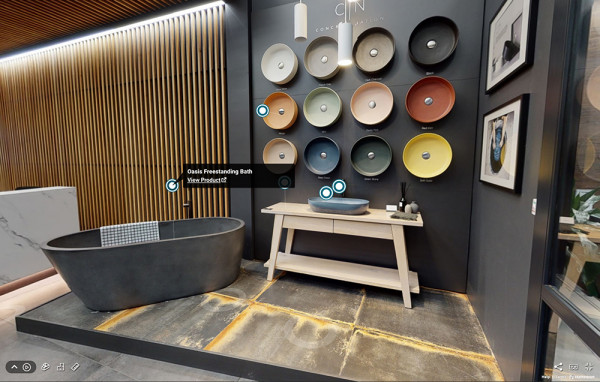 The Plumbline range, seen here through their virtual tour, includes a medley of attractive bathroom sinks in a stunning range of colours.
"The client can also get a sense of scale by utilising the online measuring tool rather than just viewing static images. It provides another avenue for clients to engage with the Plumbline team and talk in person with a Plumbline consultant about products they are interested in. This is a great tool for people that can't visit us or choose to stay at home."
images supplied by Plumbline