►
◄
latest
habitat tv
blog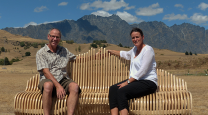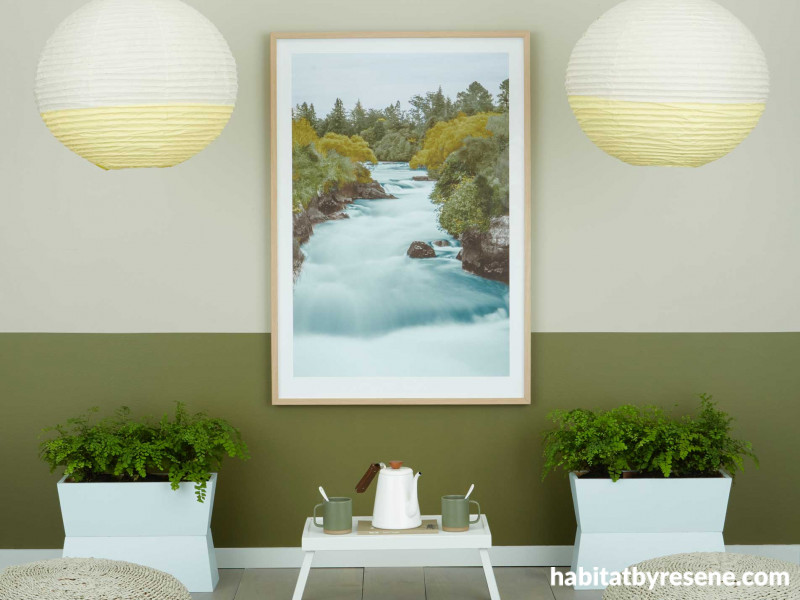 Reach out to those in need for R U OK? Day
09 Sep 2021
"Good thanks", is often the answer we give when someone asks us "how are you?" RU OK Day is an initiative which tries to encourage real conversation around the topic of mental wellbeing.
R U OK Day is today and aims to help equip everyone with tools to recognise the signs that a family member, friend or workmate is having a hard time and how to best support them in their time of need. It's particularly pertinent in times of lockdown when many struggle with anxiety and depression.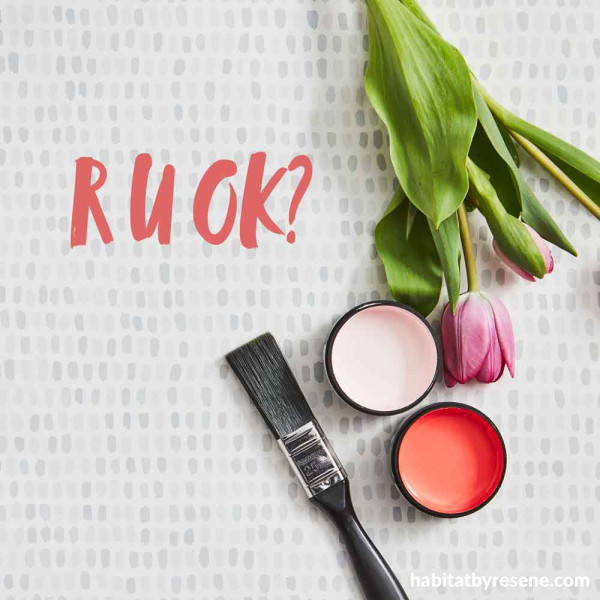 Studies have shown that the repetitive motion of painting can be good for mental health. Testpots from top, Resene Cosmos and Resene Rapture with Resene Wallpaper Collection 12412.
In a recent study 41 per cent of Australians surveyed admitted they hadn't asked someone in need if they are okay because they weren't confident they could recognise the signs of someone in distress.
Signs of trouble could be verbal or behavioural change. It could be that you notice someone has stopped exercising or they are answering emails late at night and are suddenly working many additional hours – or even if they've stopped brushing their hair or keeping up the same standard of dress.
What to look out for:
Things that they say that could indicate mental distress:
Confused or irrational
Moody
Unable to switch off
Concerned about the future
Concerned they're a burden
Lonely or lacking self-esteem
Concerned they're trapped or in pain
How are they behaving:
Experiencing mood swings
Becoming withdrawn
Changing their online behaviour
Losing interest in what they used to love
Unable to concentrate
Less interested in their appearance and personal hygiene
Behaving recklessly
Changing their sleep patterns
What's going on in their life:
Do they have relationship issues?
Do they have major health issues?
Are they under work pressure or constant stress?
Are they experiencing financial difficulty?
Have they lost someone or something they care about?
The RU Okay website is packed with tools to help you help people in need. So, if someone says "no I'm not okay" you can be prepared for how to keep the conversation going.
What to say:
Ask: "What have you done in the past to manage similar situations?"
Ask: "How would you like me to support you?"
Ask: "What's something you can do for yourself right now? Something that's enjoyable or relaxing?"
You could say: "When I was going through a difficult time, I tried this... You might find it useful too."
If they've been feeling really down for more than two weeks, encourage them to see a health professional. You could say, "It might be useful to link in with someone who can support you. I'm happy to assist you to find the right person to talk to."
Be positive about the role of professionals in getting through tough times.

Create spaces which encourage quiet time and meditation to support good mental health. Upper in Resene Eagle, lower wall in Resene Waiouru, floor in Resene Colorwood Mid Greywash, skirting board in Resene Ottoman, planters in Resene Cut Glass, round rattan cushion tops in Resene Eagle, paper lantern bottoms in Resene Sweet Corn and shoes in Resene Waiouru. Project Kate Alexander, image Bryce Carleton.
More tips and advice at www.ruok.org.au.
Published: 09 Sep 2021