►
◄
latest
habitat tv
blog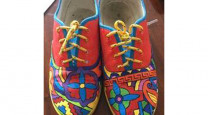 Race to beat the sunset for Hawke's Bay Christmas mural
23 Dec 2020
Four murals in four hours. That was the challenge for Hawke's Bay artist Michelle Jung at the recent Christmas in the Park in Hastings. During the event, held at Mitre 10 park in Mitre 10 Sports Park, Michelle had the challenge of painting four colourful caricatures using Resene paint, before sunset.
"It was a big challenge to do the caricatures so quickly, but it was a lot of fun," says Michelle.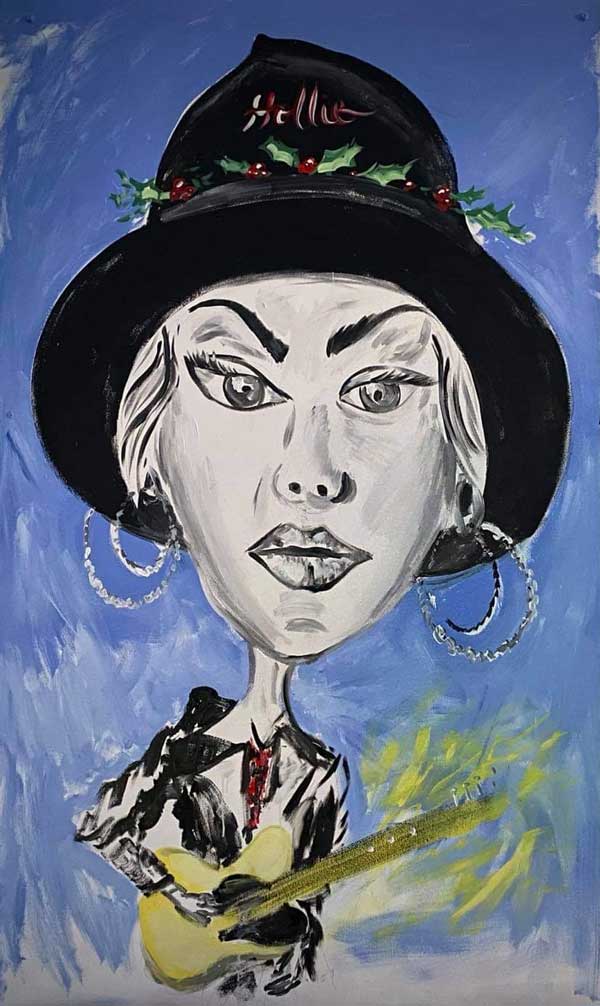 Hollie Smith has a Christmas holly on her hat painted in Resene Green Pea and Resene Poppy. The background is Resene Torea Bay.
"Normally I'd meet someone I was doing a caricature before I drew them, but this time they were on stage, so I was working from a photo and working very fast."
Michelle drew sketches in pencil of The Breeze's Martin Good and Sarah van der Klew as well as the headline acts Hollie Smith and Santa. She then projected the drawings onto the mural wall so she could paint them in Resene colours.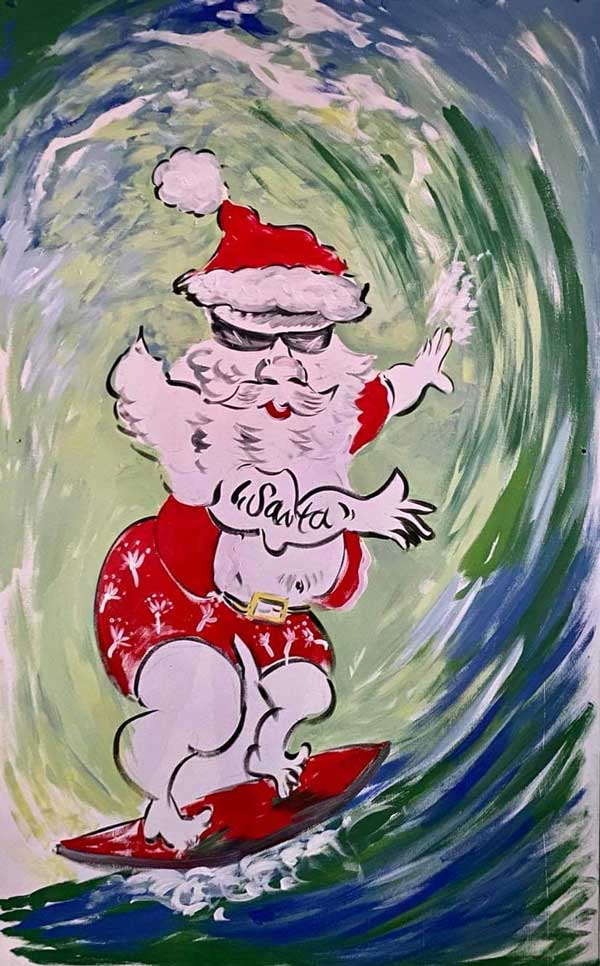 Santa's jolly suit was painted in Resene Poppy.
Sarah used a palette of primary colours including Resene Bianca, Resene Black, Resene Green Pea, Resene Torea Bay and Resene Broom. Santa's jolly red clothes were painted in Resene Poppy.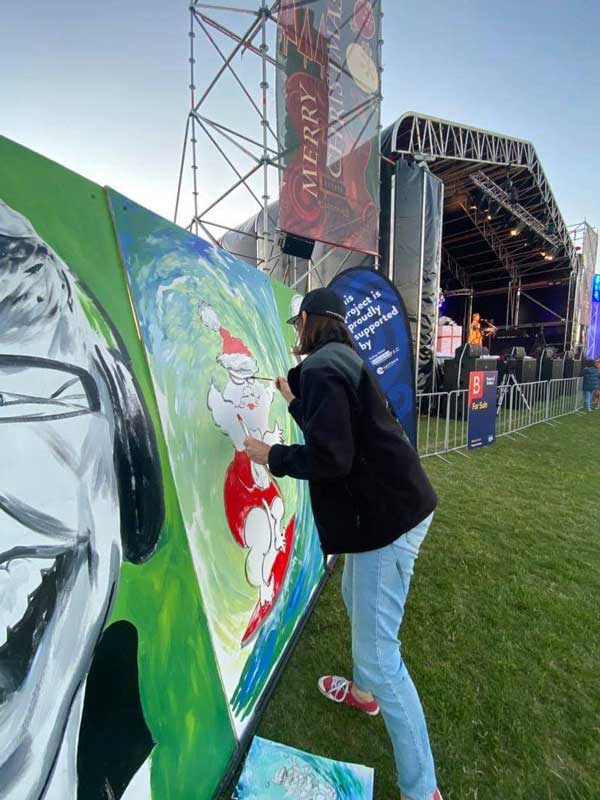 It was a race against the sun to get the murals finished in time.
The murals were quite a departure from Michelle's usual work. Michelle typically holds art classes for children and regularly hosts Paint and Pinot classes for adults.
"It was fun to do something different," she says of the murals.
For more info about Michelle's art classes visit www.michalk.co.nz