►
◄
latest
habitat tv
blog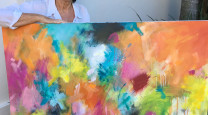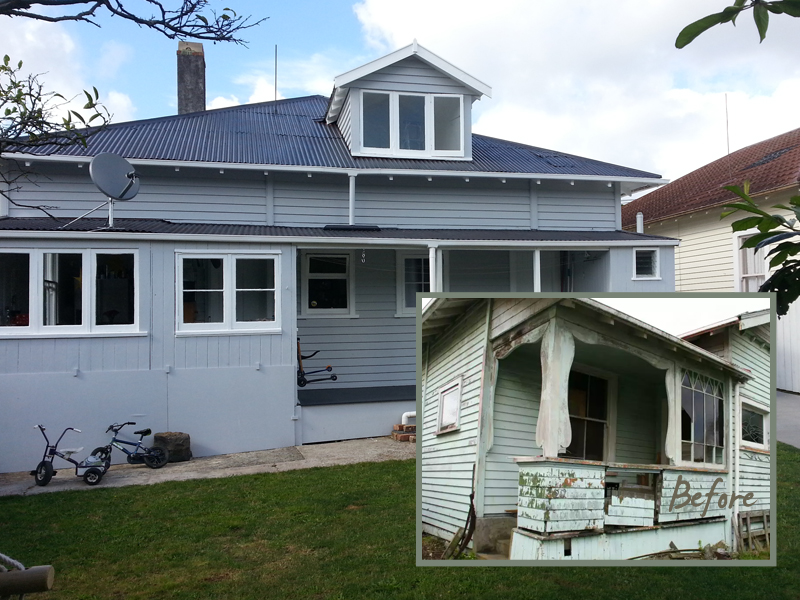 A real look at renovating
13 Jan 2015
If you ever wanted to see the true trials and tribulations of making over a home – without the edits of TV shows and magazine editorials – check out local blog Laurasaur, run by Aucklander Laura.
A year ago Laura and hubby invested in a 'worst house, best street' villa and are slowly turning it into their dream home. From lead poisoning to mouldy ceilings, Laura has tackled it all and shares solutions as she goes – it's the gritty side to renovating that most don't see it until they're in the thick of it themselves.
The family ended 2014 by finishing the back exterior of the house, a much prettier sight than the 'before' picture (inset, above). The rotting deck has been replaced with plywood, the windows have been repaired, and the exterior has been painted with Resene Surrender (silver grey), Resene Alabaster (white), and Resene Foundry (dark grey).
Keep up to date with the villa transformation, as well as tips from Laura that she picks up along the way, by visiting www.laurasaur.com.
Published: 13 Jan 2015