►
◄
latest
habitat tv
blog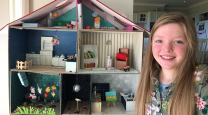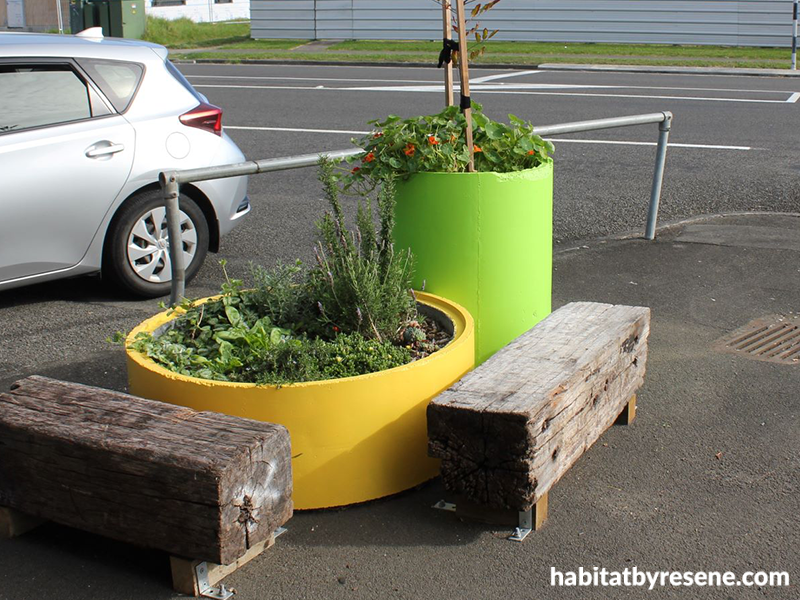 Resene makeover for Castlecliff's Cross Street in Whanganui
22 Jun 2022
Resene colours have transformed a busy Whanganui route thick with traffic. Locals are hopeful the cheery hues will calm drivers and create a safer (and more beautiful!) atmosphere for the community.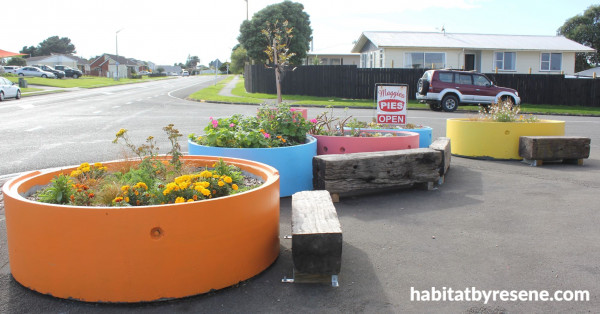 Resene Carissma, Resene Bright Spark, Resene Picton Blue, Resene Hyperactive and Resene Dizzy Lizzy on the new planters are bright and cheerful.
Rachel is a permaculture designer who owns LadyBird Café and Gallery on Cross Street. "I work on gardens at the kura (school) across the road, which is why I saw the need for some colour and plants."
The Cross Street Beautification Project was initiated by Rachel with support from Te Kura Kaupapa Māori o Tupoho and volunteer organisation Progress Castlecliff. "Resene sponsorship and Resene ColorShop Whanganui were very generous with us and made the whole process so easy. We wanted Resene paint because of the fresh, bright colour choices which cover so well and are long lasting. We love the colours," Rachel says.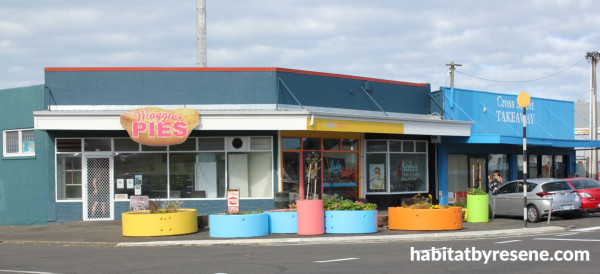 The colourful planters have injected life and colour into the street.
Resene Carissma, Resene Bright Spark, Resene Picton Blue, Resene Hyperactive and Resene Dizzy Lizzy have transformed planters on the street.
"Pre-supermarkets, Cross Street used to be a vibrant local shopping area. As large supermarkets arrived in town many closed. Business is slowly returning to the area, with great local support for shops and services we do have."
The goal was to improve traffic safety, as lacking any seating or vegetation, the street had become mainly a quick stop or a shortcut route for vehicles. "Being close to the sea the buildings tend to rust faster, creating a neglected and worn-out look. Basically, our street had been drained of all colour."
The colourful planters decked out in Resene colours now draw attention to the two schools in the area. "We wanted to add some inspiration and vegetation for our community, especially needed during covid. I am holding a workshop with local children in the school holidays to design what they would like painted on the planters."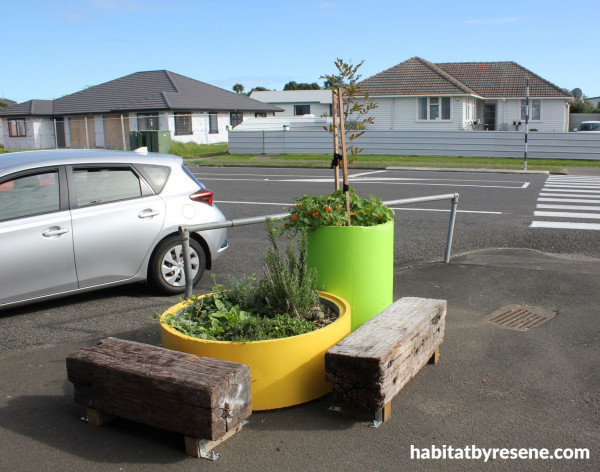 "The real success of our project was all elements and time have been donated from the community. Many people in the community comment the Resene colours are uplifting and improve the feeling and perception of our street and suburb."
Anyone keen to contribute in any way to Cross Street developments is welcome to get in touch: [email protected] or Colin Gates via Progress Castlecliff.
Published: 22 Jun 2022