►
◄
latest
habitat tv
blog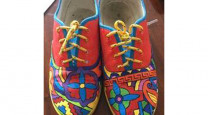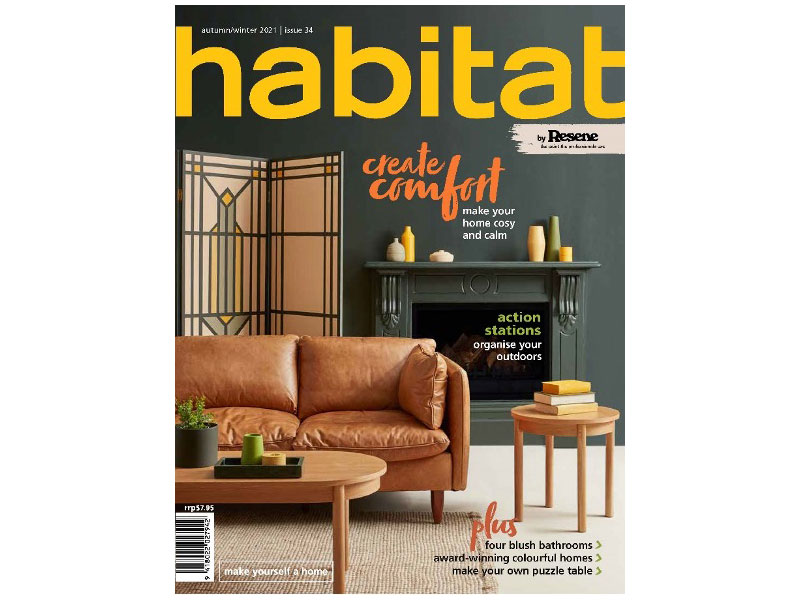 Take a sneak peek at our autumn/winter issue of habitat
10 Mar 2021
Keep an eye on your letterbox. The Autumn/Winter 2021 (issue #34) edition of habitat by Resene magazine is on its way to Resene DIY Cardholders.
The latest issue is packed with inspiring homes and gardens, DIY ideas and Resene paint ideas. Can't wait for your copy to arrive? Start reading the magazine online here
Not on the habitat magazine database? Sign up for a Resene DIY Card and you can get a free habitat magazine posted to you when each issue is released. Sign up free online.
Look out for these stories in the new issue:
Take a tour of a structured garden in Hurunui created by an avid- DIYer Meg. Her garden bursts with pops or Resene colour including her Resene Poppy gate and chairs painted in Resene Roadster, Resene Sorbus and Resene Energise.
"Before I painted my chairs, my son said, 'Mum don't go nuts with it, just paint it a nice white or a black.' Of course, I didn't listen. Instead, I painted the colours that remind me of a traffic-light ice-block.
"The chairs are great in winter when it's snowing, and everything in the garden is when it's snowing, and everything in the garden is monochrome because you have that burst of colour."
Learn how to leave stress at the front door with tips on how to create a calming home that puts mental wellbeing at the fore.
Dr Fiona Crichton, a health psychology specialist for Mentemia, the mental health app launched by Sir John Kirwan, says having a comfortable home space can help ease stress and promote positive mental wellbeing.
"Now, more than ever, it's important that we embrace the idea of home as a refuge – a place where we can replenish, where we can kick back and have some fun, where we can just be," says Fiona.
"It's a real challenge right now in our hyperconnected and technology-driven world to switch off. It's common to feel like the mind is running on overdrive."
A bedroom makeover can be a fun nature-based activity, even on the rainiest of days. Choose conservation conversation starters for young ones, break out the Resene testpots and decorate a room dedicated to feathered friends.
With a palette that includes Resene Frozen, penguins and children alike will feel right at home in this icy retreat. Whether you're inspired by little blue penguins, Antarctica's majestic emperors or the well-styled rockhopper, this timeless theme will have both toddlers and preteens in a flap.
Read the new issue here
Missed out on previous issues of habitat? Read all of the previous editions here
Or catch up on the Spring/Summer issue 33 here