►
◄
latest
habitat tv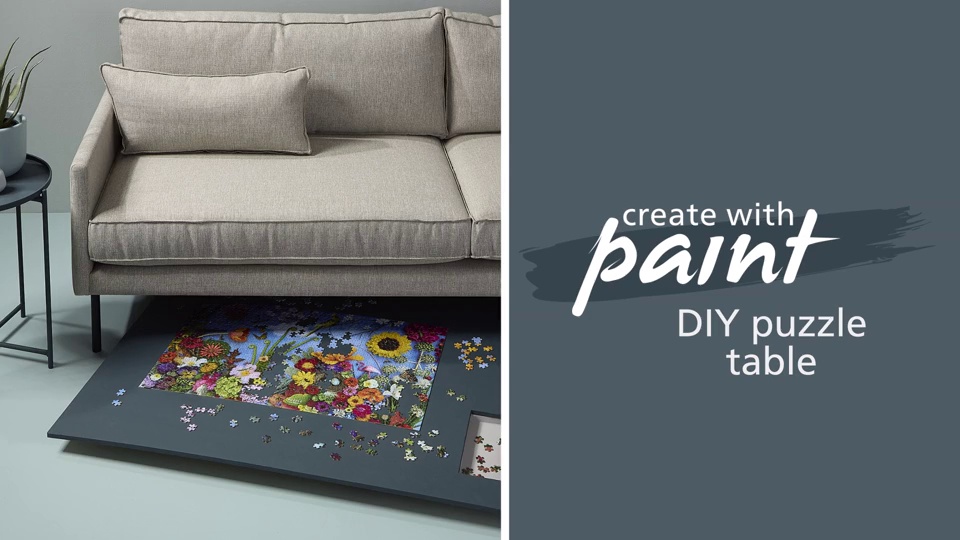 blog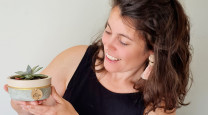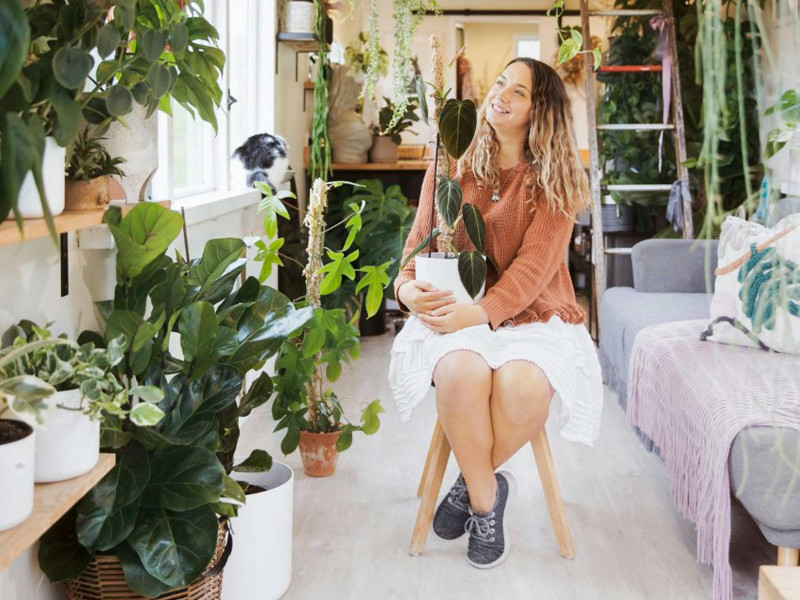 The hunt has begun for New Zealand's houseplant hero
05 May 2021
Do you have an impressive collection of houseplants? Does your urban jungle make your neighbours green with envy? You could be New Zealand's 2021 Houseplant Hero.
NZ Gardener is on the hunt for the ultimate indoor plant cultivator with extraordinary skills and an equally extraordinary array of houseplants. The winner will receive $500 worth of Yates products, $300 of Kings Plant Barn vouchers and a $300 Resene voucher.
The two runners-up will also receive some amazing prizes, including over $500 worth of amazing vouchers. The most creative colourful display will receive the Best Colour Prize and $500 worth of Resene paint.

Spruce up your houseplants by painting their pots in Resene Celebrate and Resene Ayers Rock. The board and batten wall is in Resene Atlas and the floor is in Resene Woodsman Iroko. Project by Amber Armitage. Image by Flash Studios.

King George Diones was the winner of NZ Gardener's 2020 Houseplant Hero competition. The surgical nurse propagates and sells houseplants. He is currently giving all profits to colleagues in the Philippines to buy PPE. Abigail Douherty/Stuff.
Last year's winner King George Diones is a surgical nurse who sells houseplants to raise funds to buy PPE for medical workers in the Philippines. "I am so lucky and so privileged to work here in New Zealand where the government supplies PPE to frontline health workers," Diones told NZ Gardener in 2020.
"So I feel safe here working in the hospital. And when I come home, I do my 'plant rounds', checking my plants have what they need. My work can be busy and stressful, with long days, but a day spending time with my plants makes me feel relaxed. Seeing new leaves form is so uplifting. Plants just make me happy."
2020 runner up Hollie Procter has filled her tiny home with house plants. Photo Christel Yardley NZ Gardener/ Stuff.
Last year's runner up Hollie Procter has more than 75 plants, even though she lives in a tiny home which is only 8m by 2.5m
"So I would say it's possible I might have the most plants per square metre," she quips.
To enter, let the world know (in 500 words or less) why you should be New Zealand's 2021 Houseplant Hero. Be sure to include what potted plants you have, the amount of time you put into caring for them and what you love about them. Include up to five photos of your indoor plant displays with your entry.
Email your entry to: [email protected]
Entries close 20 June 2021
Published: 05 May 2021