►
◄
latest
habitat tv
blog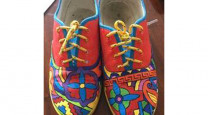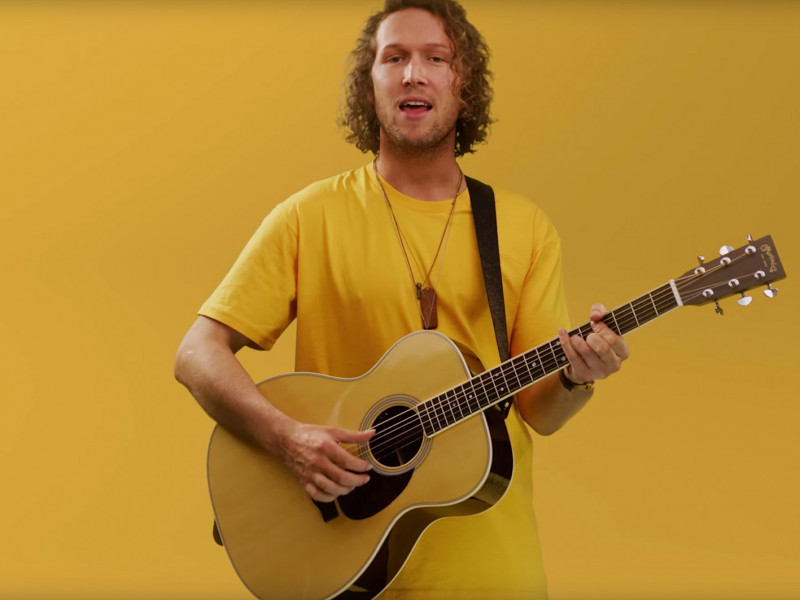 Thomas Oliver releases colourful new music video
06 May 2020
At a time when we could all use a little pick-me-up, musician Thomas Oliver has released a brand new music video for his song, 'You Shine On Me'.
The concept for the video was devised by band manager Mitch Lowe and was inspired by the song's references to colour and light, and the song's vibrant energy.
During pre-production, Mitch and Thomas scanned the city of Wellington for anything that fell into the category of the three primary colours; red, yellow and blue. They bought shoes, shirts, hats, sunglasses, musical instruments, juggling balls, fruit, novelty hands, balloons, and a fire extinguisher, and they employed their friend and world-renowned instrument maker, Tony Francis, to create a few custom pieces, like a big yellow sun, a yellow sketch book and a yellow table-and-chairs. They also drove around borrowing red, yellow and blue instruments from their friends!
The song itself is a Motown-inspired soul/pop number with plenty of Thomas' signature falsetto singing and an extended metaphor of the warm glow of love in an otherwise gloomy Berlin day.
"Bella Florence – my dear friend, ex-girlfriend, and backing vocalist for my live band – came to stay with me in Berlin for a few months," says Thomas of the song's inspiration. "I surprised her at Tegel Airport when she landed, and we boarded the bus to head back to Neukölln. It was a fairly grey day in Berlin, but even more grim was the energy on the bus. Expressionless faces everywhere we looked. Seemingly unhappy people surrounded us. As more and more blank-faced people boarded the bus, Bella and I were separated until we were standing almost at opposite ends of the bus, clinging to railings and luggage. Every time we caught each other's eye, both of our faces would burst into a huge smile. We tried to contain it – I suppose because we didn't want to appear to be "showing off" our happiness in front of all these sombre people – but we completely failed and it ruled us for most of the journey. It was incredible. She truly shone to me in that bus. 'You Shine On Me' is based on that moment, and the following few months in which she lit up my life in Berlin."
The video was shot by DOP Simon Godsiff (Thunderbirds) and edited by Thomas Oliver. The post production was done in Wellington by Squid Kelly, Pat O'Sullivan and Lee Gingold.
To inject a bit of joy in your day, you can watch the 'You Shine On Me' video on YouTube now.
And if you're inspired by the hues you see in the video, try Resene Galliano, Resene Candy Floss and Resene Resolution Blue.

written, recorded, produced and mixed by Thomas Oliver
vocals, acoustic guitar, keys, percussion Thomas Oliver
bass Hal Strewe
backing vocals Bella Florence
trumpet Laurent Humeau