►
◄
latest
habitat tv
blog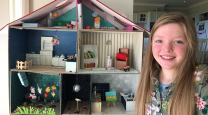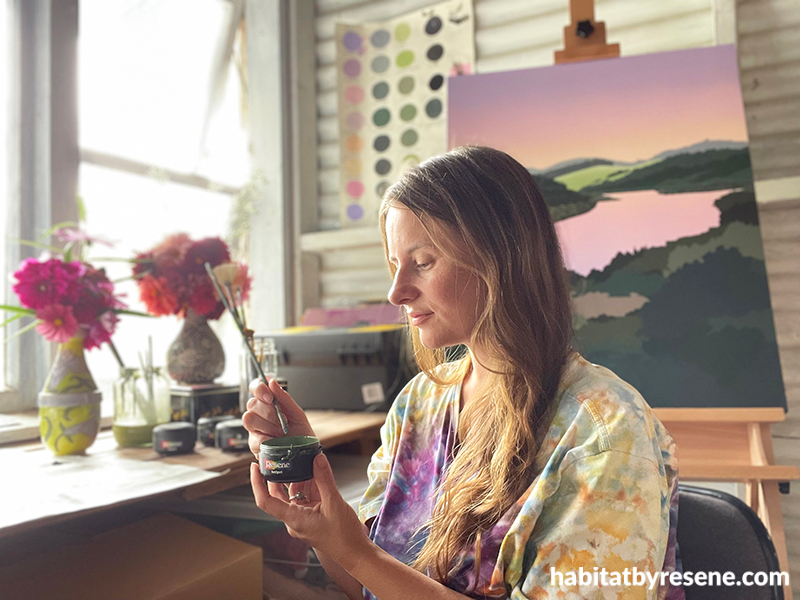 Trademe auction launching this month for Paint New Zealand Beautiful
12 May 2022
A stunning Aotearoa landscape painted with Resene paints is up for grabs on TradeMe this week, with proceeds going to Paint New Zealand Beautiful.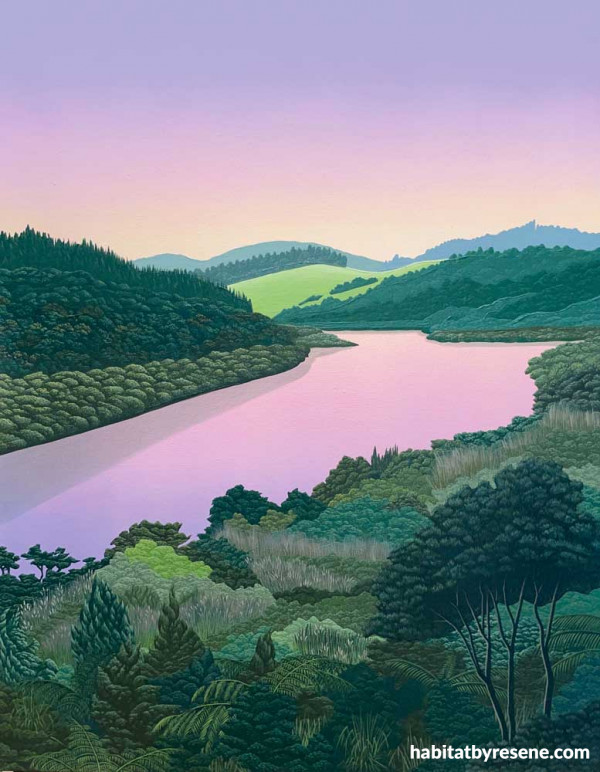 Anna Evans' landscape, which Woman magazine will auction off on TradeMe with proceeds donated to Paint New Zealand Beautiful. Image by Woman magazine.
Woman magazine is behind the auction, and they approached artist Anna Evans to be their Resene featured artist. She discovered the intensity of New Zealand's natural colours as a child on a visit here. It was a life-changing experience for Anna, originally from the UK.
Anna's landscapes and birds have a dreamlike surrealism, which she credits to the way in which her first impressions of Aotearoa were formed. The landscape she created for Woman magazine's TradeMe auction holds particular significance.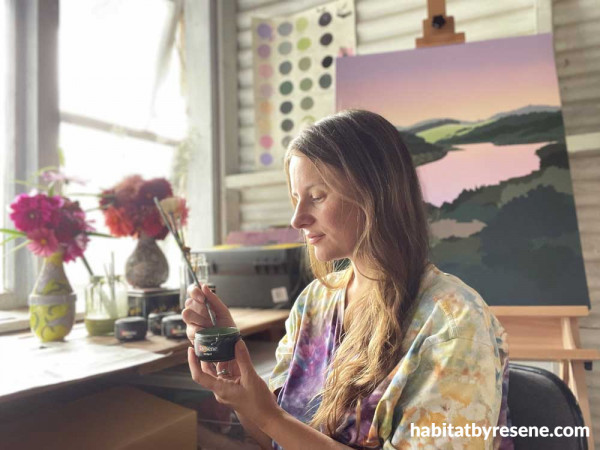 Artist Anna in her studio.Image by Woman magazine.
Two years ago when I went into labour with my son, this is the view I had as I leaned against the ponga trees for support in and out of my contractions." The painting took about 70-75 hours to complete, although she admits it's quite difficult to give a precise time. One of the reasons she loves using Resene acrylics is their fast drying time, which allows her to keep her flow.
Dreamy lilac, orange and pink tones like Resene Biloba Flower, Resene Unicorn, Resene Twilight, Resene Wonderland, Resene Ballerina, Resene Princess and Resene Sandy Beach feature alongside greens like Resene Caper, Resene Chelsea Cucumber and Resene Paddock.
Paint New Zealand Beautiful is a branch of organisation Keep New Zealand Beautiful, a not-for-profit organisation who have been inspiring tidy Kiwis to 'do the right thing' and Keep NZ Beautiful since 1967. Paint New Zealand Beautiful programmes are supported by Resene and are a great way for communities to get out and about and keep neighbourhoods clean, safe and beautiful.
Anna's painting will be auctioned off via TradeMe on May 12 to raise money for Paint New Zealand Beautiful, supported by Resene, to help beautify our communities with painting projects. Find the listing here.
Published: 12 May 2022