►
◄
latest
habitat tv
blog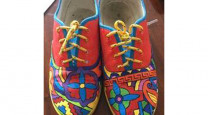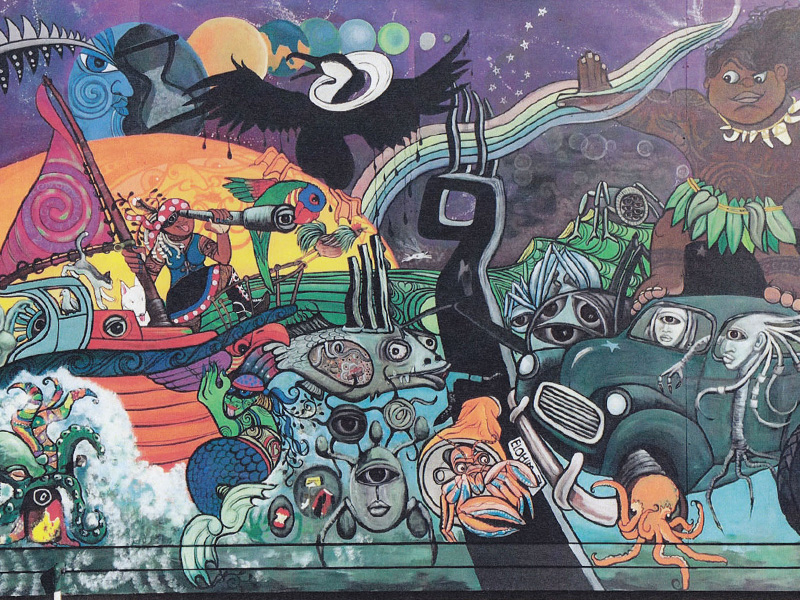 Winning murals look to nature
07 Dec 2017
This year's winners of the Resene Mural Masterpiece competition were obviously inspired by nature with birds, fish, bush and sea all making an appearence.
Each year Resene is approached by a wide variety of groups creating murals. Most of this dedicated effort receives only local community attention, so Resene runs a Resene Mural Masterpieces Competition each year so everyone can all enjoy the works that are created, no matter where they are. There is $7000 worth of prizes to be won.
The Best Community Mural was the Napier Intermediate School collaborative mural, above. Using a Maui theme, he is depicting discovering new adventures at sea while highlighting the need to protect our seas and waterways from rubbish and pollution. Many guardians are looking on with sadness.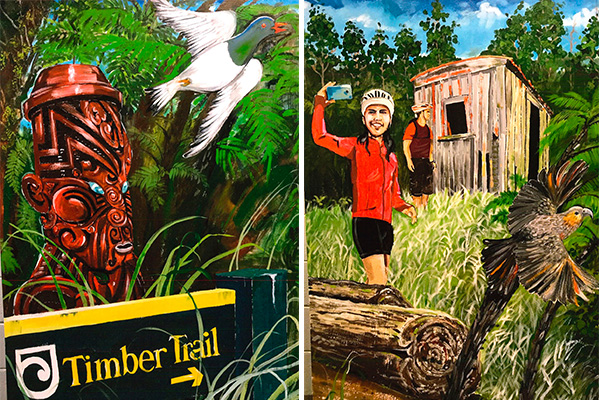 Best Professional Mural was won by Murray Smith for Benneydale Bike Bach, above. The bach is on the The Timber Trail Cycleway and provides a unique space around the barbecue area for guests to enjoy. The mural highlights the iconic cycleway that starts at nearby Pureora.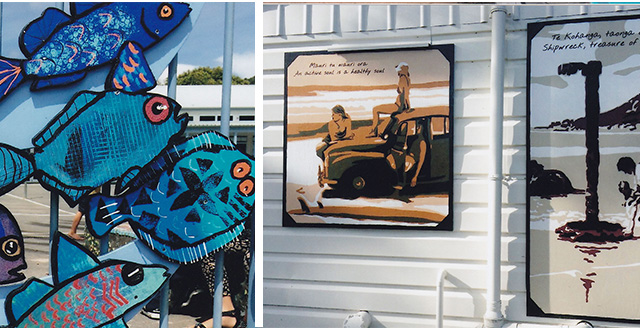 Best School Mural – Senior (Year 7+) went to Ahipara School. There were two parts to the art created by the students and their art teacher. One was a wave of fish on a school fence that relayed the idea that "we are all different but at this school we all swim together." Another mural on the pool changing rooms evoked memories from the past using a method of painting photographic images by hand.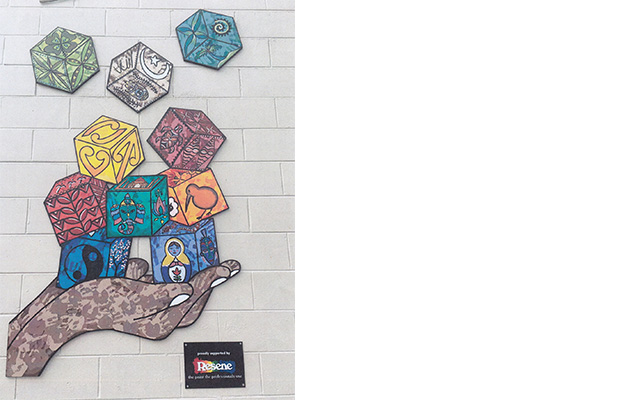 Best School Mural - Primary (Year 6 or lower) was won by Glen Eden Primary School with a mural that shows the school's collection of cultures, and how they all share the same waka, regardless of cultural differences, in the journey together through school life. There was also a 'cultural cubes' mural with a large hand symbolising the entire school and how all the wonderful cultures can be celebrated and juggled.