►
◄
latest
habitat tv
blog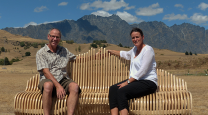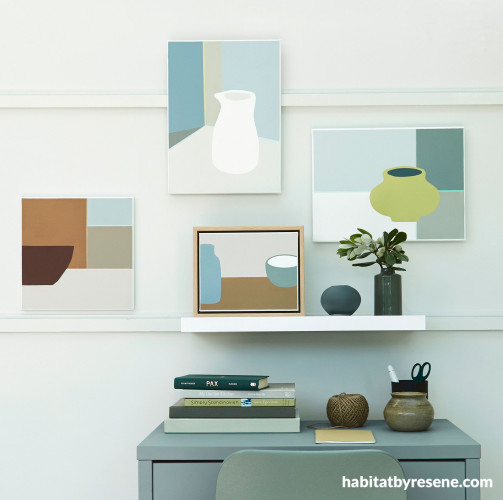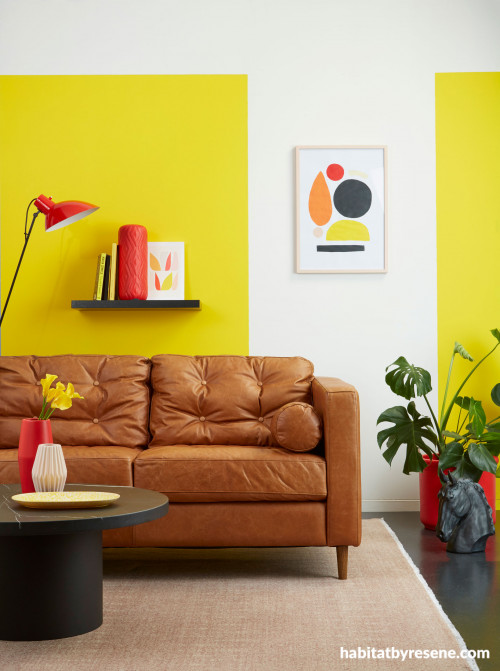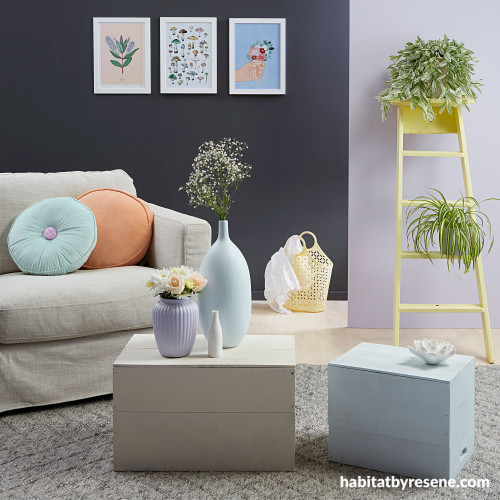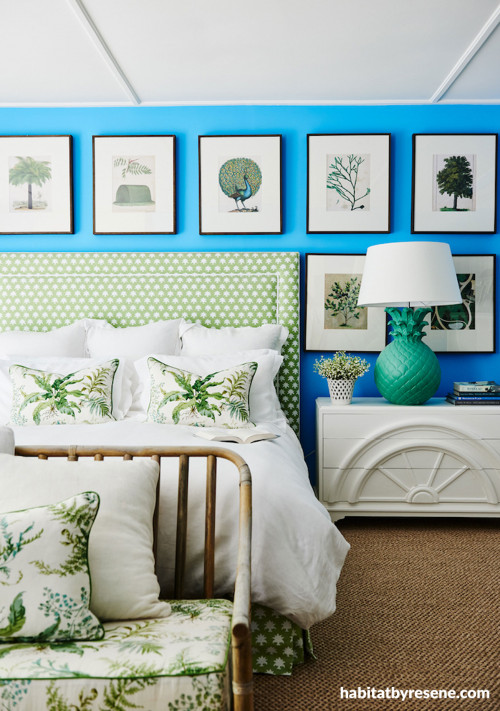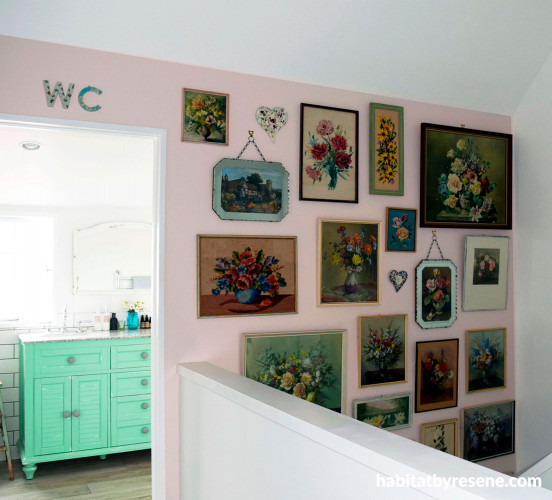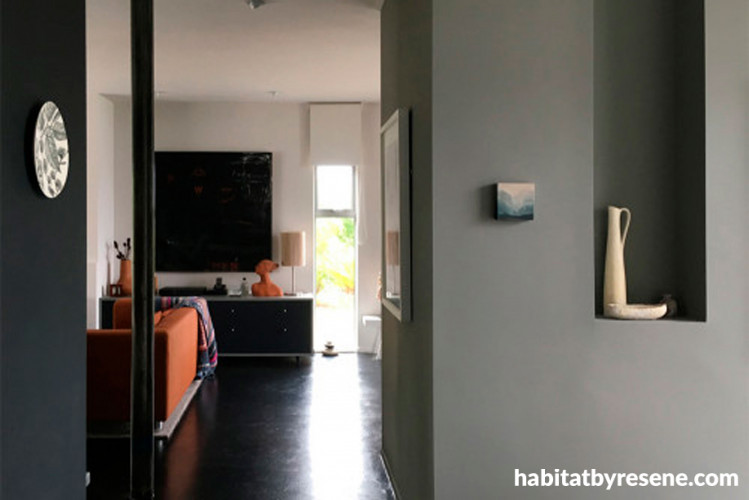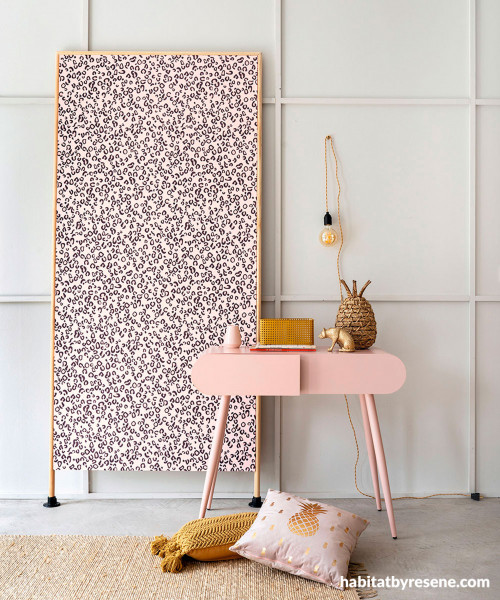 Picture perfect: How to create a gallery wall for any type of artwork  
They say a picture is worth a thousand words, but a wall of pictures can take you on a journey. The trend of creating gallery-style walls has been taken to new heights over the years, with homeowners becoming collectors and curators of their own in-house art galleries. Not only do gallery walls bring sophistication to a space, but they can help you express your own style and personality. But don't be fooled into thinking your walls need to be white to showcase your art, embrace colourful backgrounds to make your home part of your canvas. Using Resene colours and a handful of tips for styling any type of artwork, it's easier than ever to tell your story through paint.
The basics: How high to hang your artwork
Creating a colour scheme that works for both the style of your home and your artwork can be challenging. When it comes to hanging art and creating a successful gallery wall, there's a few basics to get right first. One common mistake is hanging pictures too high. Hang your pictures at eye level so ¼ of the work is above 162cm and ¾ is below. Always consider the scale of the art and how you could grow a gallery wall organically in the space. For example, hang your dining room pictures lower as they will most often be viewed when seated.
Tips and tricks to gallery walls
The environment will also play a key role in how your pictures are portrayed. Keep them out of direct sunlight and avoid arranging them directly above or below a heat source. Keep your interior colour palette limited to let the artwork shine. Want to tie in your art to your wall colour? Why not paint your own art using Resene testpots and a little imagination? A limited colour palette doesn't necessarily mean forgoing colour and with Resene's huge range of options there's a paint for every romantic, realist, retro fanatic and renaissance lover.
Square up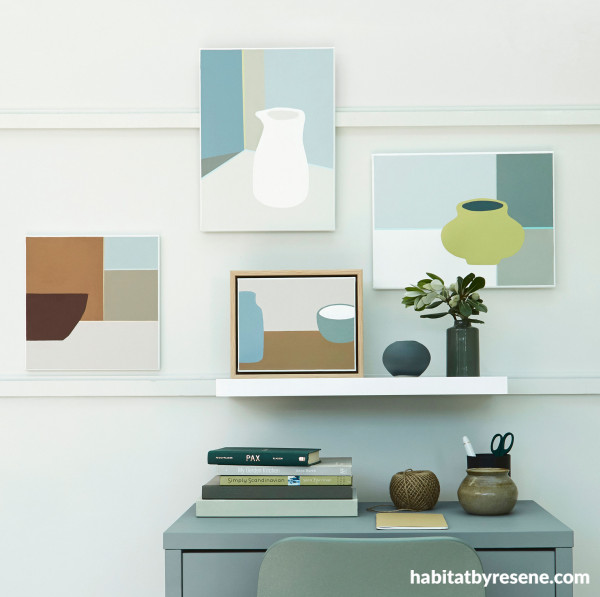 This gallery wall features creative abstract art that perfectly complements the Resene Half Dusted Blue walls. The shelf is in Resene Triple Sea Fog and the desk is in Resene Seachange. Project by Greer Clayton. Image by Bryce Carleton.
A gallery wall is the perfect way to add interest to nondescript places such as hallways, stairwells, small offices or powder rooms. In transitional spaces, such as hallways and stairwells, a gallery wall can enhance bland walls and create a statement, while in a small office artwork can inspire the flow of creativity.
Artwork that is modern or cubist in nature, such as these bold block paintings, can create an architectural feature. Mimic the bold lines in the painting by using battens and painting them the same colour as the wall. If you want to move away from a white wall but still want to retain that brightness, try a chalky blue such as Resene Half Dusted Blue or mild yellow such as Resene Half Melting Moment. Lay out your paintings on the floor until you find an arrangement you're happy with. Be sure to take a photo to refer to when you begin hanging the work.
Draw the line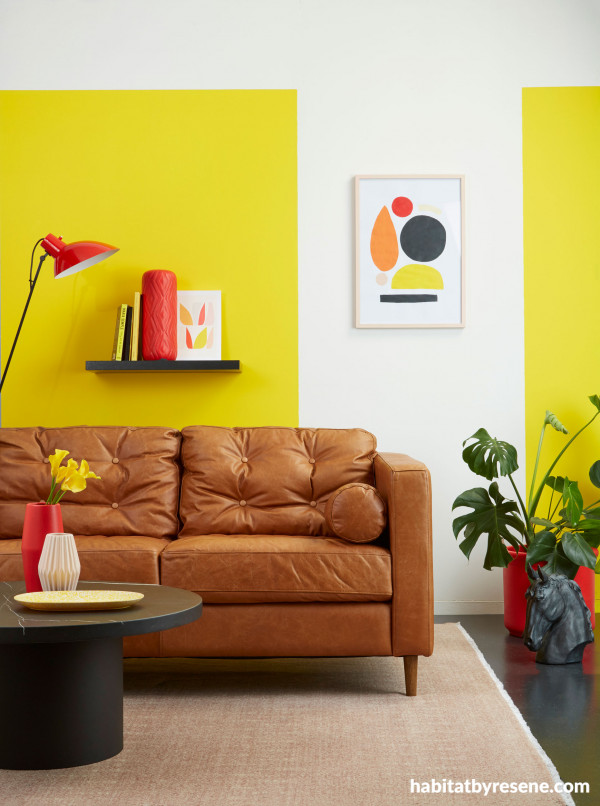 These Resene Black White walls have been recharged with blocks of Resene Turbo. Colourful splashes of Resene Roadster and Resene Party Zone take the colour palette to a new, vibrant level. Project by Kate Alexander. Image by Bryce Carleton.
Sometimes, the walls surrounding your artwork can be just as important as the artwork itself. With some creative use of Resene paint, you can create a gallery-style wall with only a few pieces of artwork. Colour blocks on your living or dining room wall are a great way to draw attention to your artwork, especially if those blocks are in bright yellow Resene Turbo. But if you're after a more sophisticated setup, try painting your colour blocks in moody Resene Jaguar to really highlight the bright colours within the paintings.
Another way to draw attention to a specific colour in the artwork is to pull out a small detail colour and use it as a starting point for your interior palette. For example, the use of racy red Resene Roadster on the lamp and vase in this room has been inspired by the small red dot in the artwork. Acrylic paintings are often more vibrant, which will allow you more freedom when choosing a bright wall colour.
Three of a kind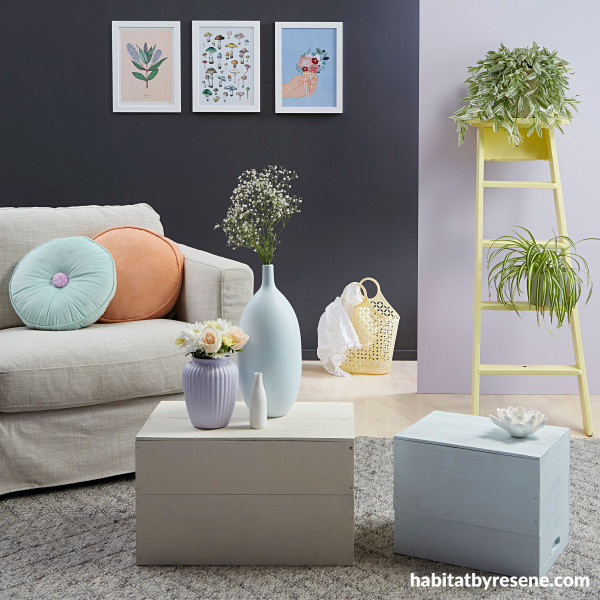 A deep Resene Nocturnal wall is just the thing to help your colourful paintings stand out. The right wall and smaller vase are in Resene Poet, the smaller coffee table and large vase are in Resene Cut Glass, and the larger coffee table is in Resene Sazerac. The bright ladder is in Resene Moonbeam. Project by Kate Alexander. Image by Bryce Carleton.
Triptychs are evergreens in the art world. Pairing three paintings that are alike in size, colour or subject matter is a sure-fire way to create a cohesive space. This technique doesn't just apply to paintings. You can create unity with your photographs by arranging them in terms of frame size or black and white imagery. When creating a gallery wall, unity is key. Artwork in matching frames painted in a white such as Resene Alabaster look clean and draw the eye to the artwork within. If you're looking for a more eclectic look but still want that cohesive feel, experiment with mismatched styles or sizes of frames and paint them the same colour. Off-whites such as Resene Quarter Fossil are great for this style of experimentation.
When working with simplistic white frames the colour of your wall will drastically change the appearance of your artwork, as the white frame will reflect the wall colour. Make your artwork pop with a wall in Resene Nocturnal or deep blue Resene Indian Ink. A dark wall will create high contrast with white frames but won't overwhelm the space or artwork.
Frame of mind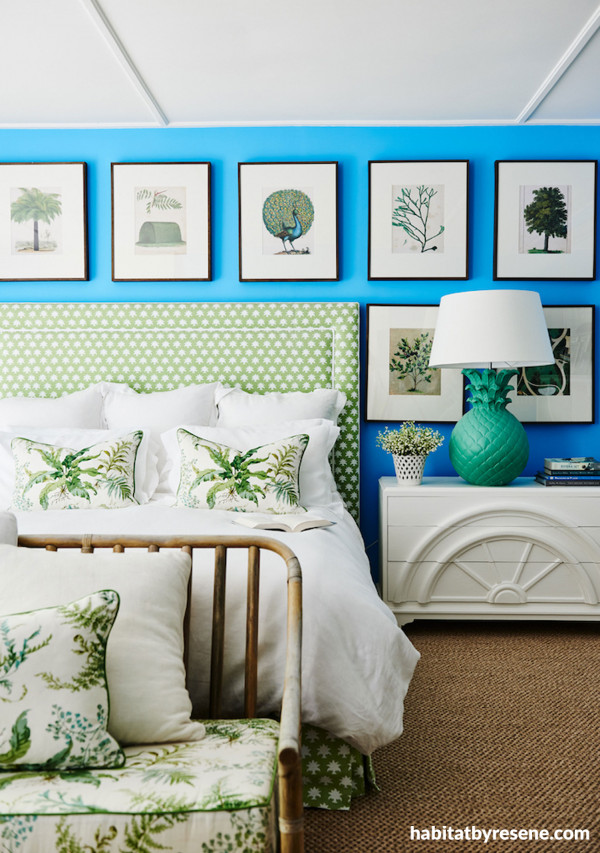 Interior designer Charlotte Coote created a lively nature-inspired room with crisp Resene Half Bianca on the ceiling that complemented the walls in Resene Malibu.
When it comes to choosing a wall colour for your gallery wall, it's easy to think outside the square with this one simple piece of advice; consider the type of artwork you want to hang. There are also differences between specific mediums that you should consider. For example, if you have older watercolour paintings, their delicate colour compositions need subtle walls in Resene Duck Egg Blue or Resene Sour Dough to complement them. Modern watercolours have more vibrancy of pigment so can hold their own against bold wall colours such as this one in Resene Malibu.
Try creating a vertical and horizontal axis from which all other frames will spread. This is a great hack of hanging frames that allows you to add more in the future and still keep the natural and organic flow going. Be sure to keep the distance between frames even and cosy. If in doubt, align the frames closer together to avoid your paintings looking haphazard in the space.
The good oil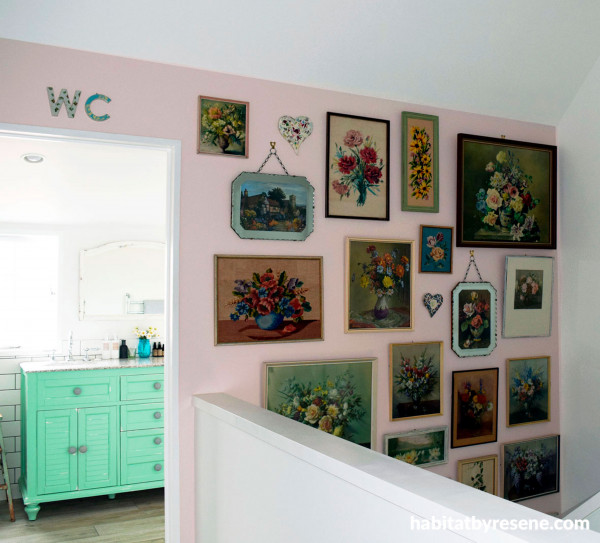 Homeowners Sheryl and Kevin created a feature wall on the stairs with Resene Sentimental walls. This pink peach hue is a great backdrop for Sheryl's collection of vintage flower art.
Oil paintings are dense and rich, meaning they can be hung on even stronger coloured walls than watercolours or acrylics. Vibrant colours softened in thick, layered compositions have made these artworks a favourite for salon hangs throughout history. The traditional salon-style hang first originated in 1863 at Napoleon III's Salon des Refusés (salon of the refused), where the artworks that were rejected from the official Salon were displayed altogether on the walls. Since then, the salon hang has made its way from the opulent walls of French courts and into our homes where it has changed the way we view art. Creating a 'crowd' of paintings that simultaneously complement and juxtapose one another is an artform in itself, so it is incredibly important to get the colour of your wall right.
Artworks in great houses across Europe are often hung against bold colours including royal blues reminiscent of Resene Decadence and elegant reds such as Resene Pohutukawa. If you want to create a gallery wall in a hallway or smaller area of your home you can still go bold with colour, just choose a lighter colour such as rosy Resene Sentimental or Resene Perfume. This will keep the space from feeling too dark. Wooden or gold frames look great against blue green walls such as Resene Hullabaloo or Resene St Kilda.
How to create a minimalist gallery wall: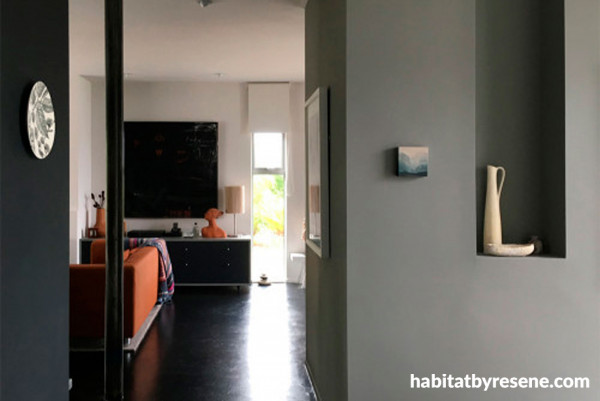 Homeowner Donna created a minimalist art lover's paradise with walls in Resene Foggy Grey. She painted the left wall in Resene Blackjack.
It may seem like an oxymoron, but a minimalist gallery wall could be the perfect way to add a touch of elegance to a small space without it becoming overwhelming. The trick to creating a minimalist gallery wall is to choose a deep, monochromatic colour such as Resene Foggy Grey. Select a few pieces in varying shades of the same colour. This means the pieces will automatically complement one another, regardless of subject matter. Keep things small to let the space breath and try a recessed shelf for a stylish yet simplistic element of interest.
Use wallpaper as art: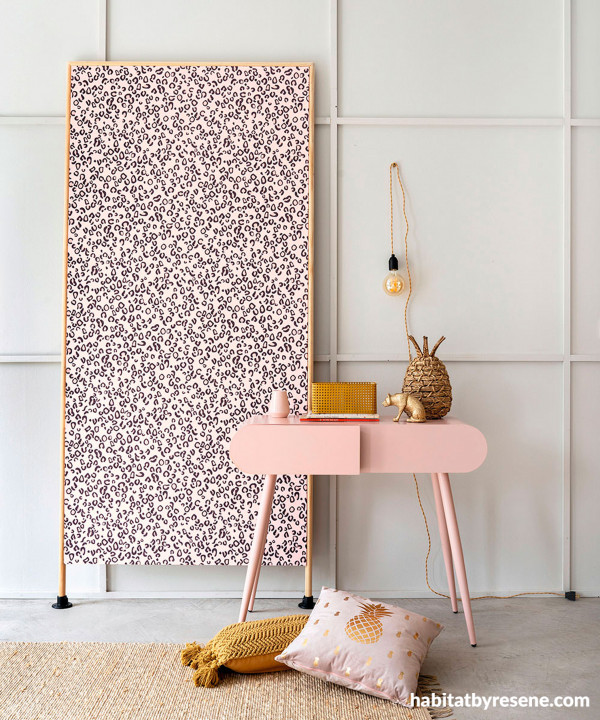 This creative idea uses Resene Wallpaper Collection 540239 to create an artistic screen.
Go wonderful with wallpaper and create your own piece of artwork. Gallery walls with an eclectic mix of styles are busy, so artwork with a repeating pattern or lots of negative space add an important element to the arrangement as they let the eye rest. Create your own wallpaper art by pasting a section of your chosen Resene wallpaper over a length of plywood or canvas for an instant burst of colour.
Keep it simple: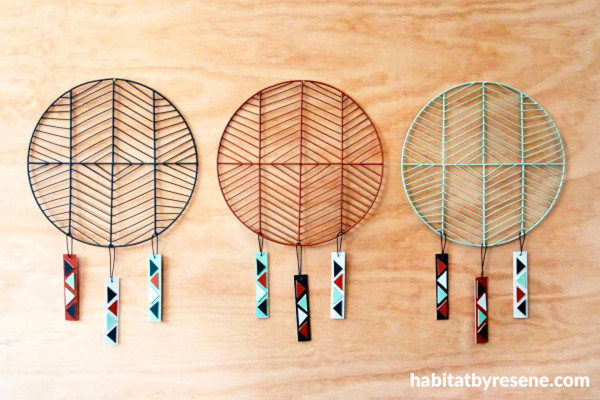 This plywood wall is stained in Resene Colorwood Natural and makes the wall décor pop. Project and image by Sarah Herring.
Sometimes simple is best. Go back to basics with a timber or plywood wall stained in Resene Colorwood Natural. The natural elements in the wood will create a sense of movement but the subtlety of the grain won't detract from the detail in your décor. You can learn how to make these colourful wall hangings here
The great thing about creating your own gallery wall is that it's never truly done – as long as you have the space, you can keep adding to it. Each new piece will add something different to the overall feel of the space, whether it be an interesting shape that introduces a sense of movement or a new colour that creates a change in mood, so don't be scared to grow your collection.
Published: 05 Aug 2021
Do you have a home full of wonderful Resene paint and colour? Send us some snaps by emailing [email protected].
the look
If you're stuck on what
colour to use or need colour
advice, try out the Resene
Ask a Colour Expert service.
the look
If you're stuck on what
colour to use or need colour
advice, try out the Resene
Ask a Colour Expert service.