►
◄
latest
habitat tv
blog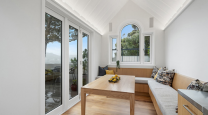 Master Builders' Chief Executive David Kelly shares his tips for building in the challenging climate.

Planning... more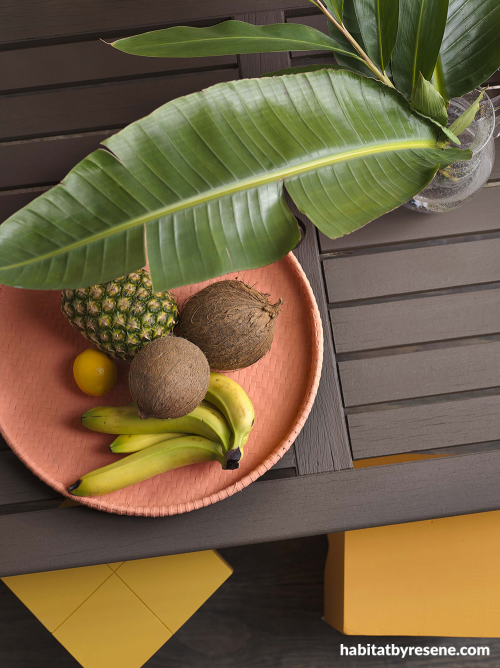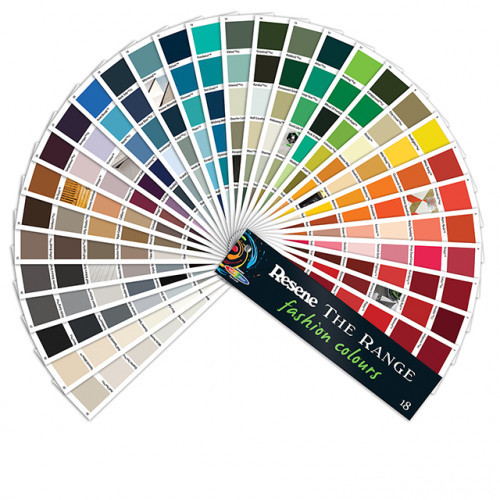 Resene's new fashion range
This week sees the launch of the Resene The Range fashion colours 18, with even more on-trend paint colours to love – the brand new fandeck brings a collection of 95 new shades and current favourites that are setting the scene for colourful homes.
Dusky overtones rule, while weathered tones are also popular, with washed blues and dusky nudes topping the charts. The new fandeck also looks at deeper colourways of much-loved shades and how our colour knowledge has grown to recognise these subtle nuances – what was once off-white, our eyes now see beige, greige, cream, chalk and more.
The world is more global than ever before, and exposure to new cultures has seen the merging of unexpected colour combinations. Look to the back of the fandeck pages, which have suggestions of colour partnerships to get you started and inspired.
And for the first time, Resene has included in its fashion fandeck two pages of the most popular colours from the Resene Whites & Neutrals range, from top-ranked whites (think Resene Black White and Resene Alabaster) to long time favourites such as Resene Spanish White.
Here are a few of our favourite colour stories from the new fandeck.
Sunset shades
This colour mix is inspired by the splendour of sunrises and sunsets and the bright blooms of a spring garden – all at once uplifting and beautiful.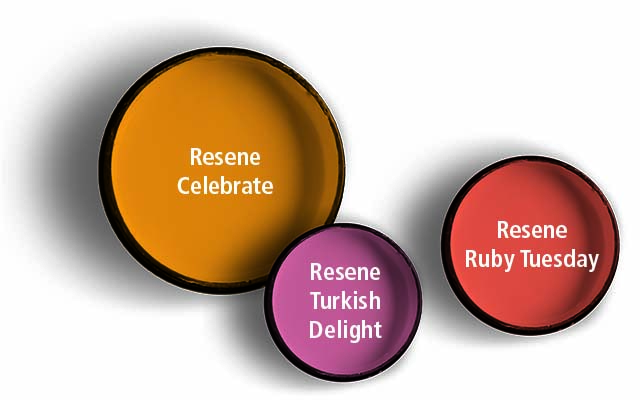 Weathered blues and nudes
Interiors are less about perfection, and more about the handmade and 'flawed' touches that make a home. Washed blues and nudes are peaceful, easy to live with, and this season they are more popular than ever.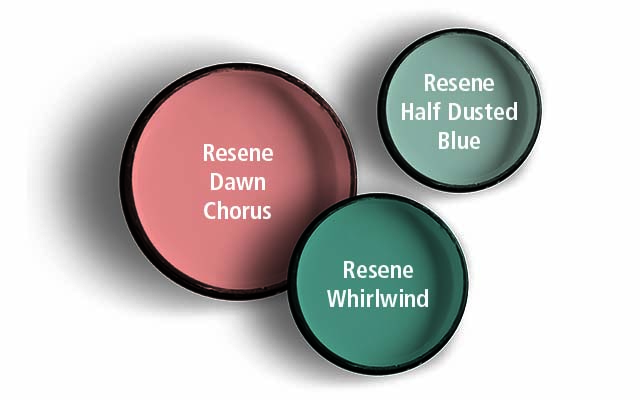 Botanic greens
In a world so connected to our screens, green is a natural colour that draws us into a feeling of escape. It's green heaven in the new fandeck, from sharp and clean hues to muddied and botanic.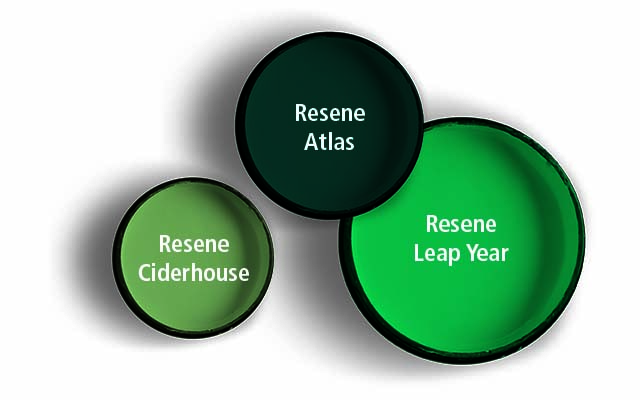 Rich browns, gorgeous greys
Greyed browns have been popular of late, but are being overtaken by truer greys (think silvery shades and slatey charcoals). Meanwhile, browns are earthier and richer, with bronzed hues continuing to appeal.
?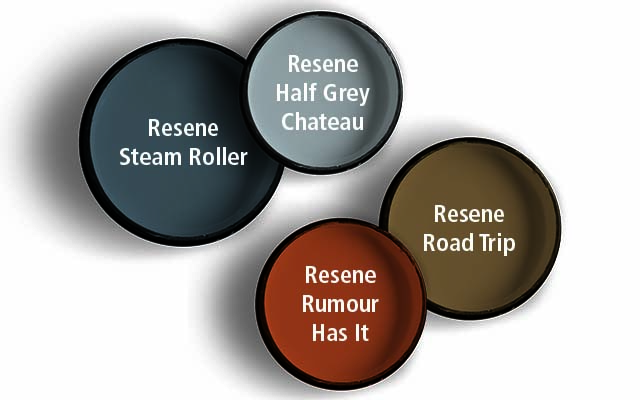 Intense pops
Of course, there are plenty of highly saturated colours to please those who prefer it. This season's range has colours perfect for feature accents, such as a bold front door, staircase or splashback. The world's your oyster.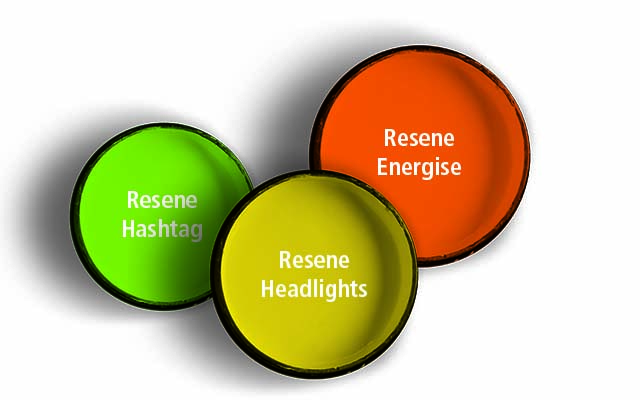 Published: 22 Sep 2016
Do you have a home full of wonderful Resene paint and colour? Send us some snaps by emailing [email protected].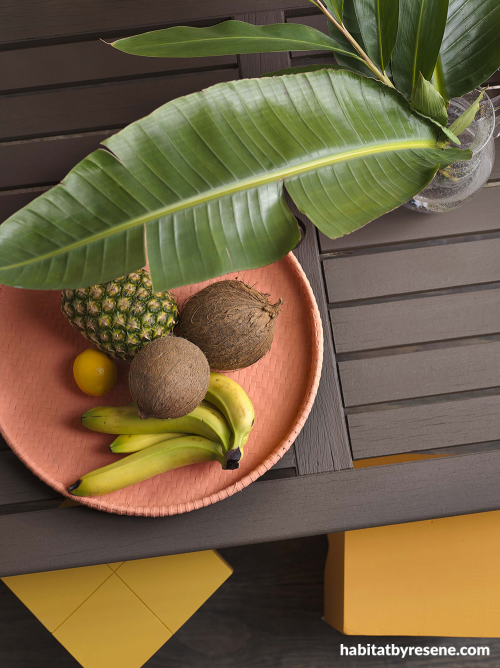 Sunset shades and rich browns are some of standout shades in the just-launched Resene The Range fashion fandeck 18. The table is painted in Resene Sambuca, the stools are in Resene Celebrate (left) and Resene Malarkey, and the basket is in Resene Ruby Tuesday. The floor is stained in Resene Woodsman Banjul.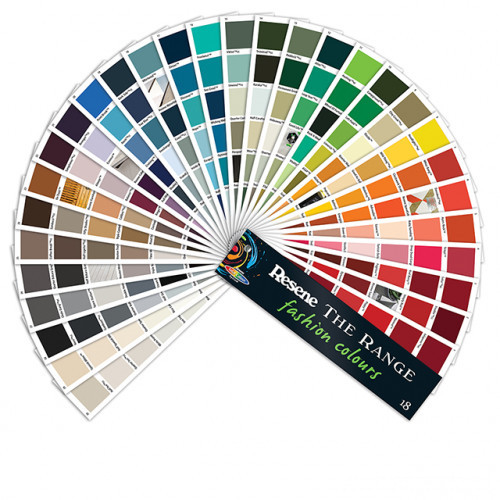 Resene The Range fandeck 18 is now available from your local Resene ColorShop or retailer.
the look
If you're stuck on what
colour to use or need colour
advice, try out the Resene
Ask a Colour Expert service.
the look
If you're stuck on what
colour to use or need colour
advice, try out the Resene
Ask a Colour Expert service.