►
◄
latest
habitat tv
blog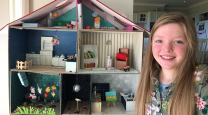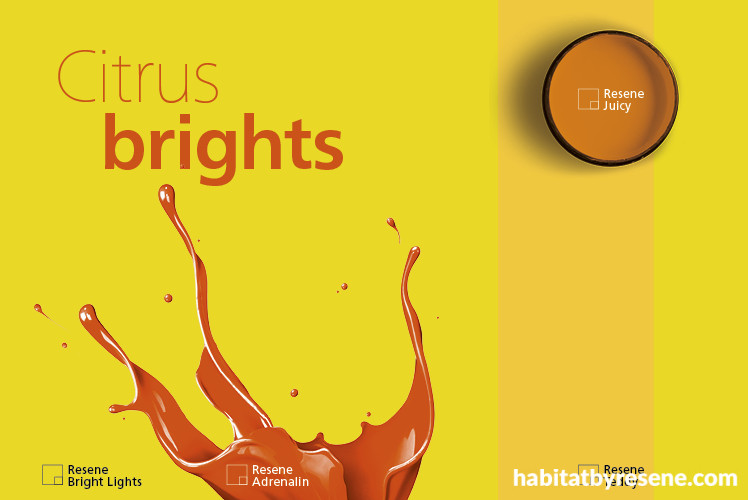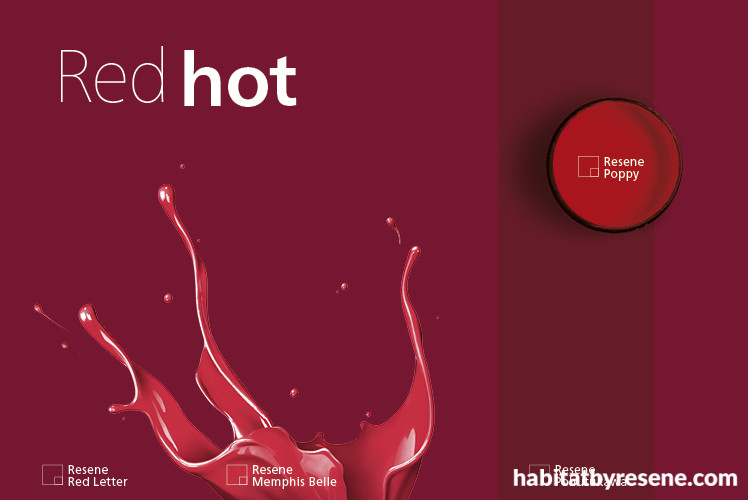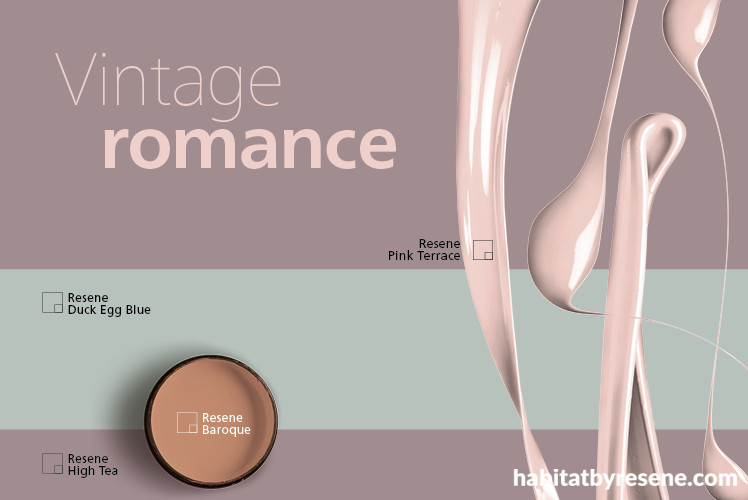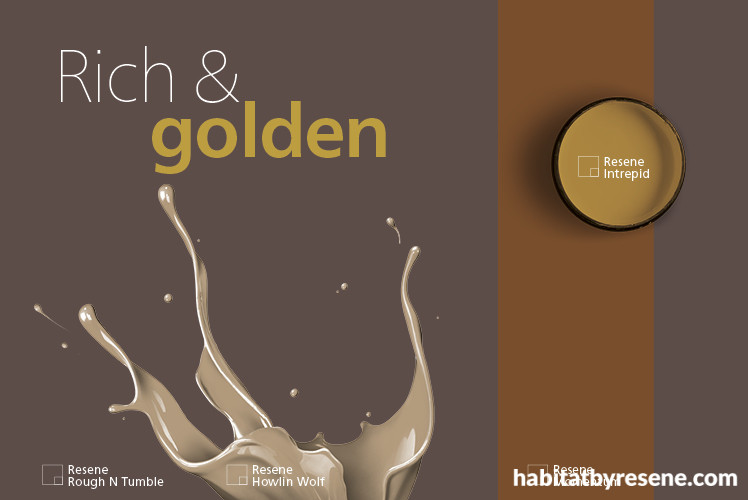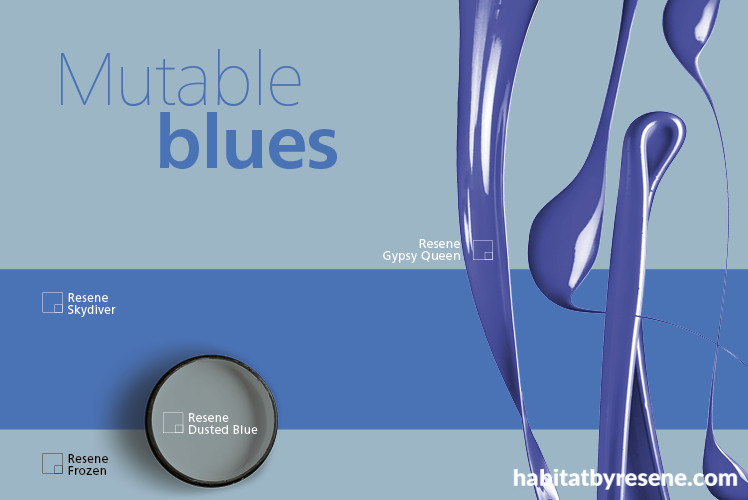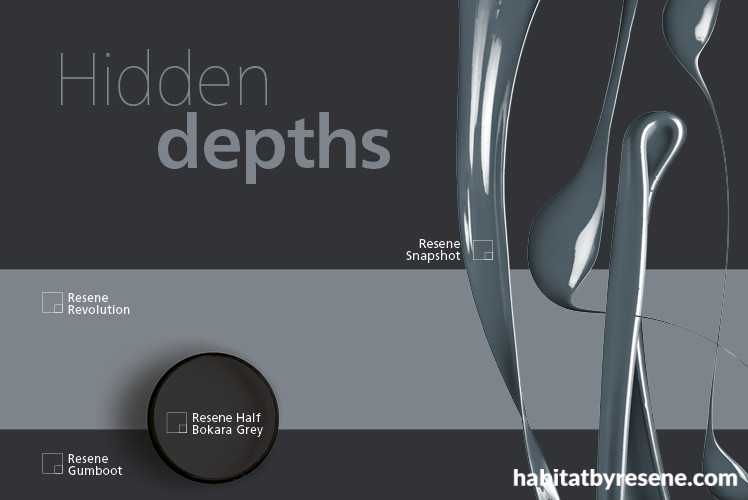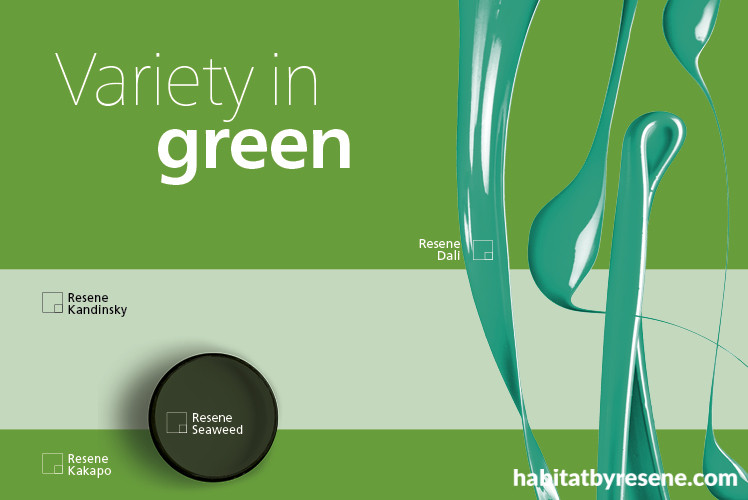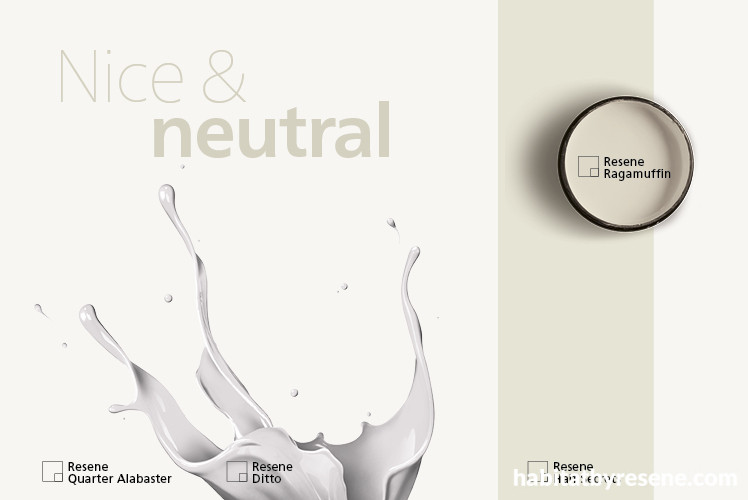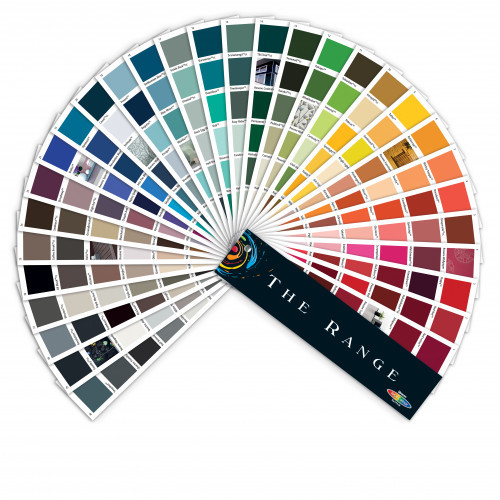 Resene's new collection of colours
The latest Resene The Range fashion fandeck was launched this week, introducing a rich array of exciting new colours.
Against a backdrop of perennial favourites like deep blue reds, blacks and soothing duck egg blue, pops of orange and yellow add a touch of upbeat liveliness and rejuvenation. See www.resene.com/range16.
Here are the key colour philosophies behind the new collection.

Published: 05 Sep 2014
Do you have a home full of wonderful Resene paint and colour? Send us some snaps by emailing [email protected].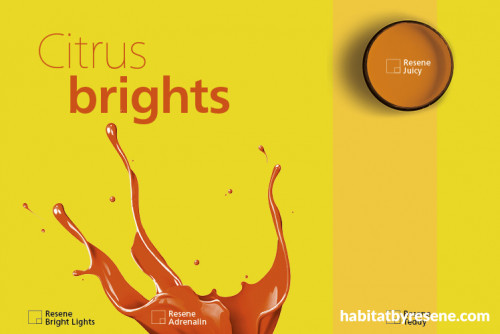 Orange and yellow are this season's on-trend accessory colours. Bold and lively is key, from Resene Bright Lights to a tropical Resene Juicy.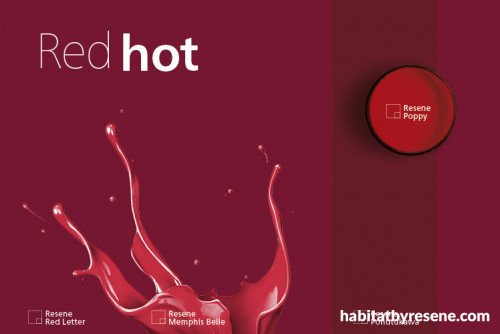 Reds are strong and powerful, with influencing blue tones, such as the ever-popular Resene Pohutukawa and new Resene Red Letter. Fire engine red is not to be ignored with hues such as Resene Poppy.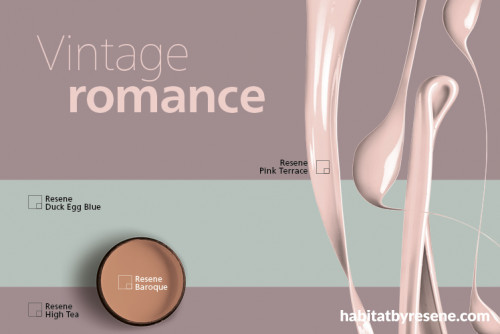 Dusty and smoky, there's a new palette of colours coming through that feels timeless, gently weathered and softened – a sophisticated alternative to cleaner pastels. The colours bring with them a sense of being more grounded and less airy than the pastels of recent years.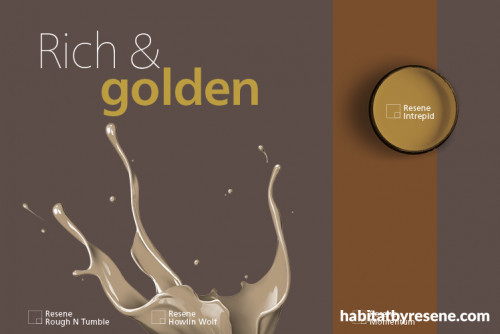 Browns are turning more yellow toned, with a rise of rich bronzed browns and dense ochre golds. Warm dark browns, such as Resene Rough N Tumble, are an excellent sophisticated pairing with timber or to contrast other colour choices. There's a rise in rich bronzed browns and dense ochre golds, like Resene Intrepid.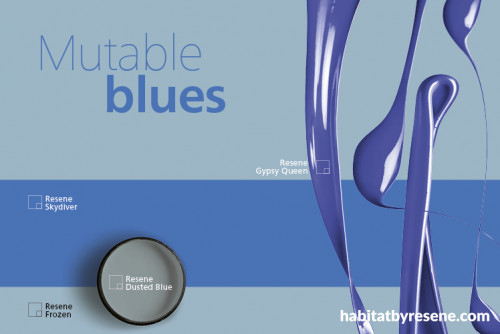 Blues become mutable, crossing over to stormy sea-washed tones, such as Resene Dusted Blue. Fresh blues, like Resene Skydiver, ground the more powdery tones such as Resene Frozen. Purples are wild and glorious, shining forth with alluring boldness.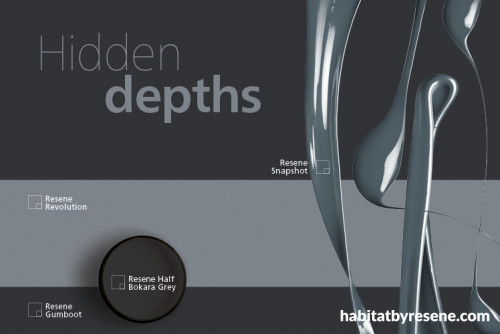 Deep grey, such as Resene Half Bokara Grey, appeals to those who yearn density and depth but don't want to commit to the starkness of black. Beige is still big, but greige offers a new sleeker alternative.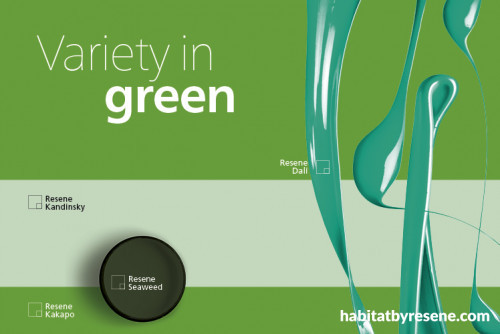 When it comes to green, the coming trends are diverse. On the dark side there are the earthy camouflage and nature-inspired shades with hues such as Resene Seaweed. On the lighter side there are the striking look-at-me greens, such as Resene Kakapo. For something more restful there are fresh mint and airy greens, such as Resene Kandinsky.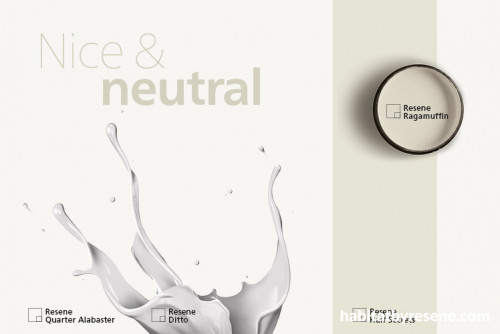 Neutrals act as backdrop to the brights, a launch pad as you progress down the path to bolder choices. Blackened neutrals such as the Resene Quarter Alabaster and Resene Ragamuffin colour families are on the up-swing.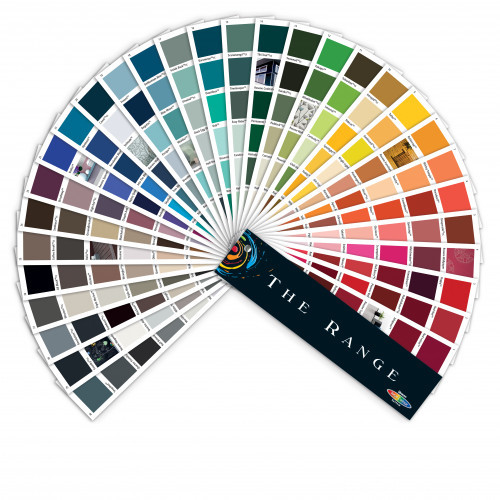 The new The Range fashion colours is available to view at Resene ColorShops and selected resellers from September 12.
the look
If you're stuck on what
colour to use or need colour
advice, try out the Resene
Ask a Colour Expert service.
the look
If you're stuck on what
colour to use or need colour
advice, try out the Resene
Ask a Colour Expert service.