►
◄
latest
habitat tv
blog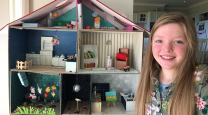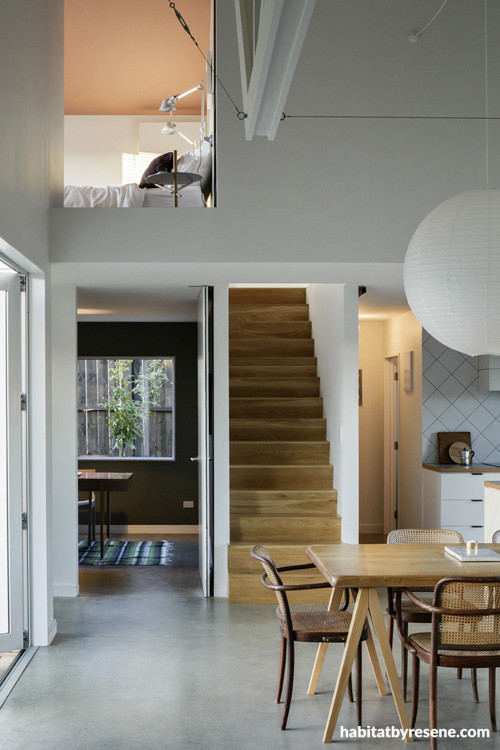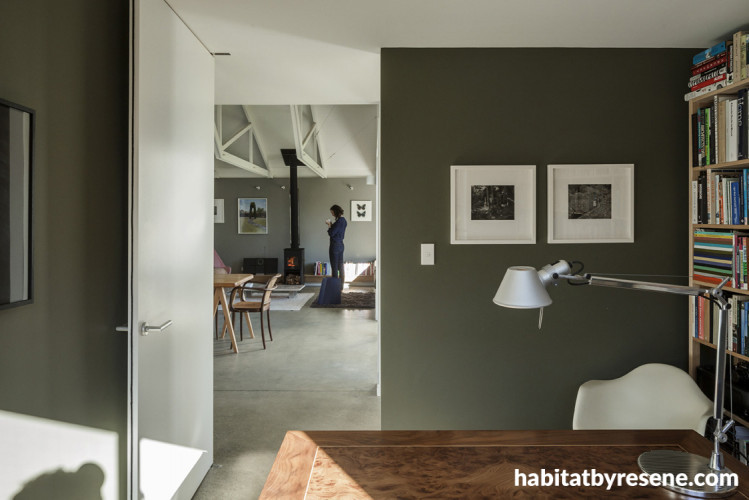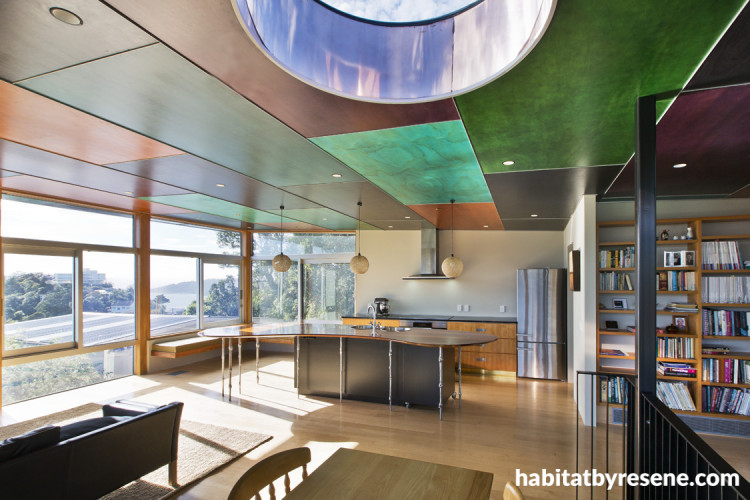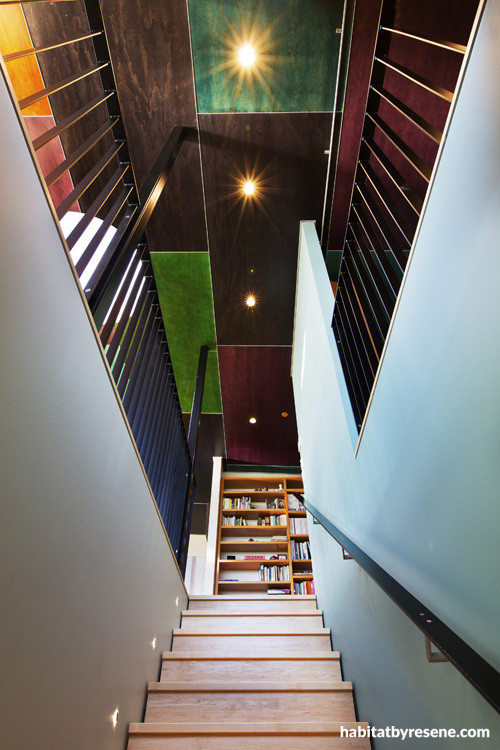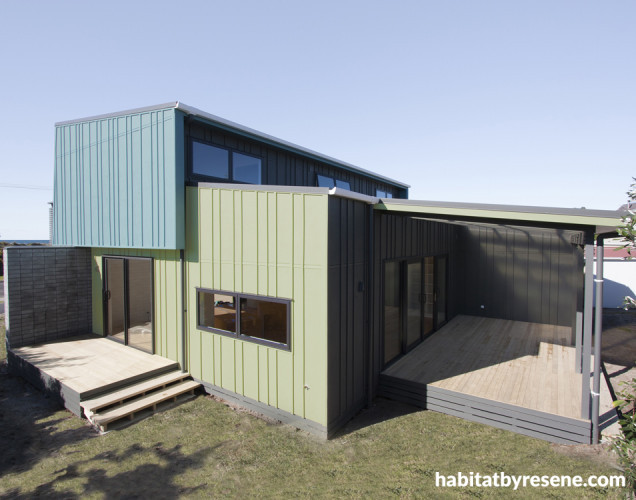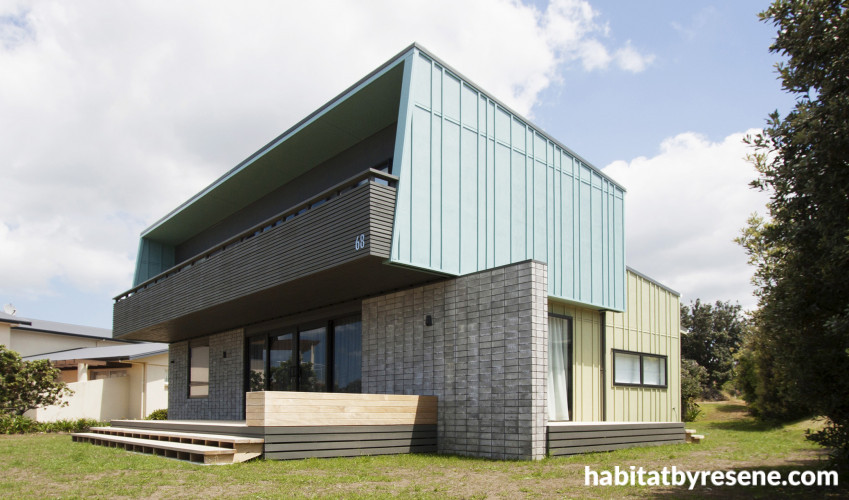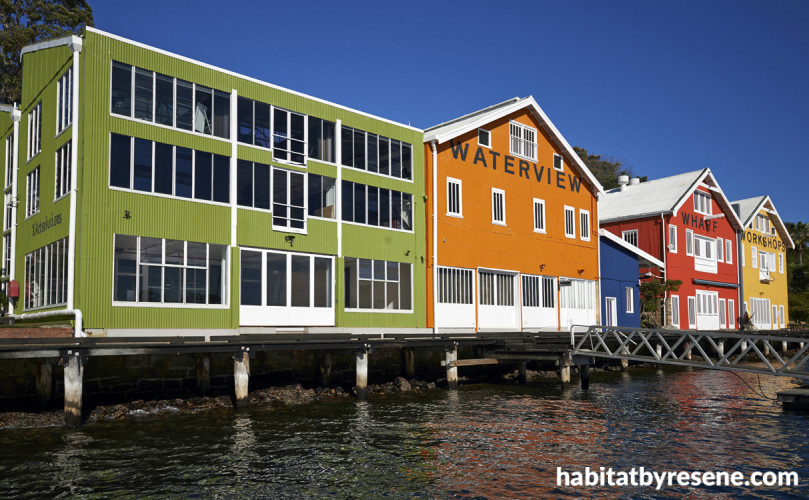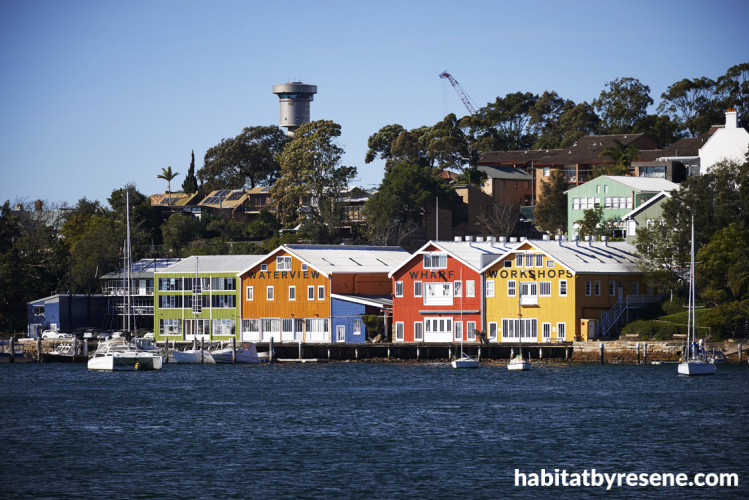 Resene Total Colour Awards: winners announced!
A rainbow of waterfront buildings, playfully-coloured ceilings and a retro coastal bach were some of the highlights from last night's Resene Total Colour Awards – showing carefully chosen Resene colour palettes across a spectrum of categories.
Here's a peek at some of the winners.
Retro-cool
Edwards White Architects was given the Residential Exterior award for a bach inspired by the 1950s and 1960s 'dune hopper' vernacular. (Think decks high enough to admire the sea views over mountainous dunes.) Forms and blocks were given a simple related colour scheme of Resene Undercover, Resene Avocado, Resene Gravel and Resene Rice Cake, which evoke a relaxed atmosphere suited to the beach.

Surprising uses of colour
Architect Henri Sayes' new home has won him the Residential Interior award. Coloured ceilings integrated with feature walls define spaces, in a colour palette that feels both playful and considered. Said judges: "The integration of colour adds an element of surprise, not bright or garish yet still adds personality to the space."
A flight of fancy
Inspired by the flight of the tui, architect John Mills created a colour-blocked ceiling of stained plywood, winning him a Residential Interior maestro (runner-up) award. Judges noted that, "ceilings are often neglected yet this sense of colour is spectacular on this ceiling and simply framed by the subtle use of colour on the walls."
Water colours
The Resene Total Colour Master Nightingale Award, the most important award of the night, went to the Waterview Wharf Workshops in Sydney. Its bright and colourful palette was used to highlight the unique forms of the buildings and reflect their creative tenants, which also earned it The Commercial Exterior award.
The judges commented on the "beautiful juxtaposition of colour… solid research has resulted in the absolute transformational nature of the buildings and provides connectivity to its surroundings. The buildings have gone from anonymous, shabby and ordinary to simply extraordinary."
Other winners were:
Neutrals: Ric Slessor of Bevin Slessor Architects for the Kelburn Cable Car Terminus.
Education Junior: Stephen Voyle of Context Architects Limited for Mother Duck signature childcare centre; Trudy Denize of Van Beek Design (maestro award) for Piopio Primary School.
Education Senior: Amanda Meiklejohn of Williams Ross Architects for Eltham Catholic Ladies College Food Technology and Science Refurbishment; ASC Architects (maestro award) for Hobsonville Point Secondary School.
Commercial Interior – retail/public space: Sue Dorrington of Human Dynamo Workshop Ltd for Moore Wilson's Sushi House.
Commercial Interior – office: Creative Spaces for Lion offices; Jonathan Smith (maestro award) of Matter for Inside Out Office.
Heritage: Stephenson&Turner NZ for the Masterton Courthouse.
Landscape: Bespoke Landscape Architects in collaboration with Surface Design Inc for The Esplanade at Auckland Airport; Prorata Landscape Architecture (maestro award) for Foxton Beach Motor Camp.
Display + product: Sonia van de Haar of Lymesmith for Building Blocks for Quay Quarter.
Rising Star Individual: Iris Bosman of RUIM Design for A Coloured Journey.
Rising Star Collaboration: Fraser Callaway & Oliver Ward for Co-nnection
Lifetime Achievement: New Zealand's leading conservation architect Ian Bowman.
Published: 08 Sep 2014
Do you have a home full of wonderful Resene paint and colour? Send us some snaps by emailing [email protected].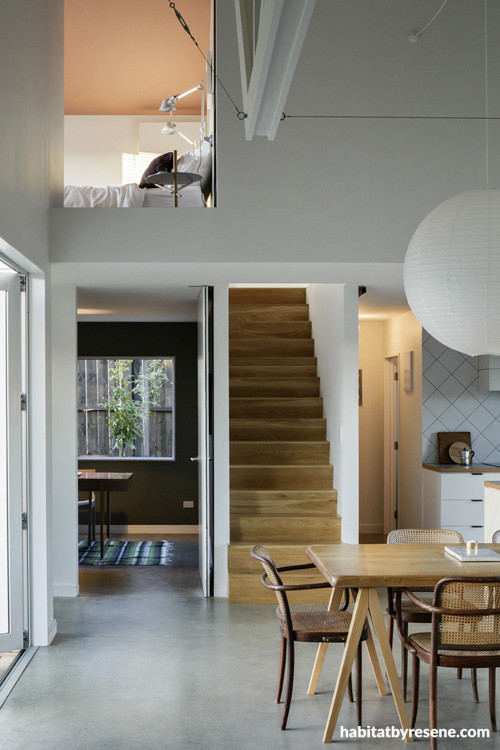 Henri Sayes considered use of colour on the ceiling and feature walls define each room, allowing for the odd splash of playful colour. This ceiling in Resene Bonanza.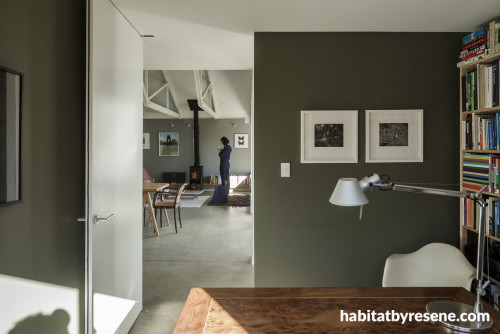 The colours shown here are a Resene White ceiling, Resene Raptor in the study and Resene Friar Grey on the living room walls.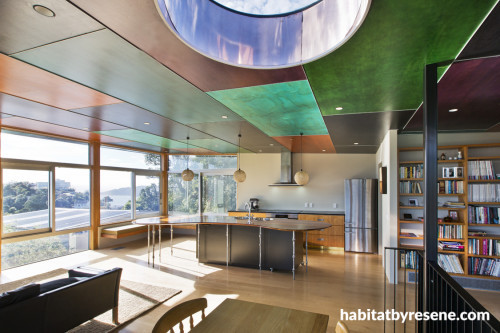 A Residential Interior maestro (runner-up) award went to architect John Mills for this home with a spectacular tui-inspired ceiling.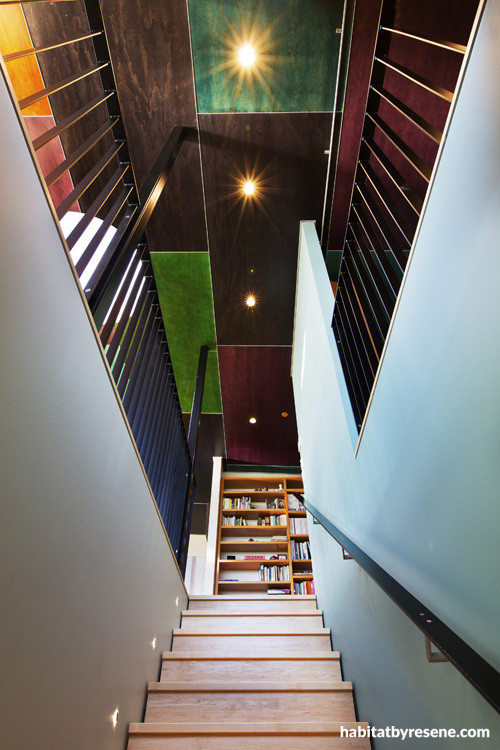 The stains were customised for the project by Resene. The stairwell wall shown here is in Resene Gulf Stream.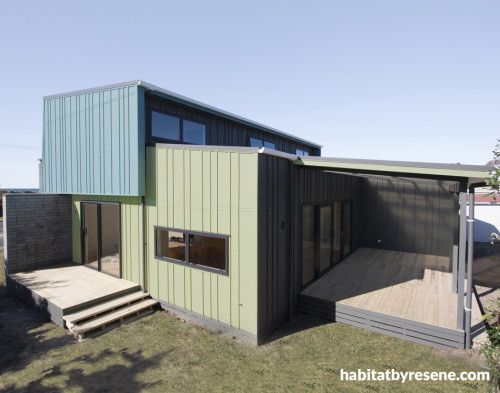 Edwards White Architects won the Residential Exterior award for this retro-inspired bach, in calming, coastal colours.
The architects used a simple related colour scheme of Resene Undercover, Resene Avocado, Resene Gravel and Resene Rice Cake.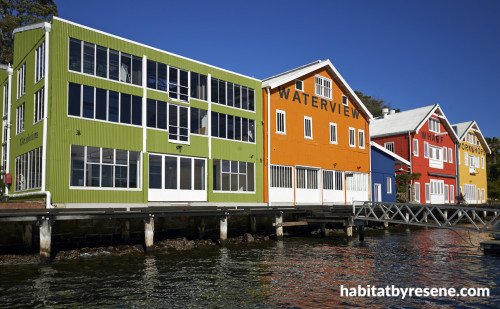 The bright and colourful Waterview Wharf Workshops in Sydney was the overall winner of the awards, as well as winner of the Commercial Exterior Award.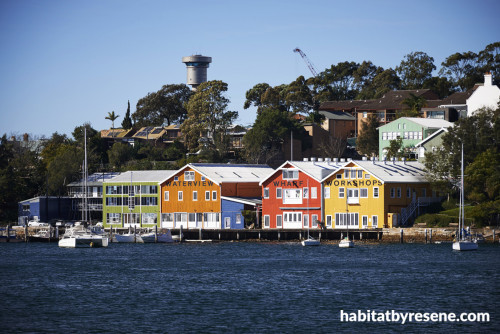 Paint used is, from right, Resene Whizz Bang, Resene Clockwork Orange, Resene Biscay and Resene Awol. Resene Silver Aluminium and Resene Biscay, being quieter colours, are used on the more recent buildings on the left.
the look
If you're stuck on what
colour to use or need colour
advice, try out the Resene
Ask a Colour Expert service.