►
◄
latest
habitat tv
blog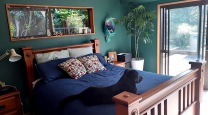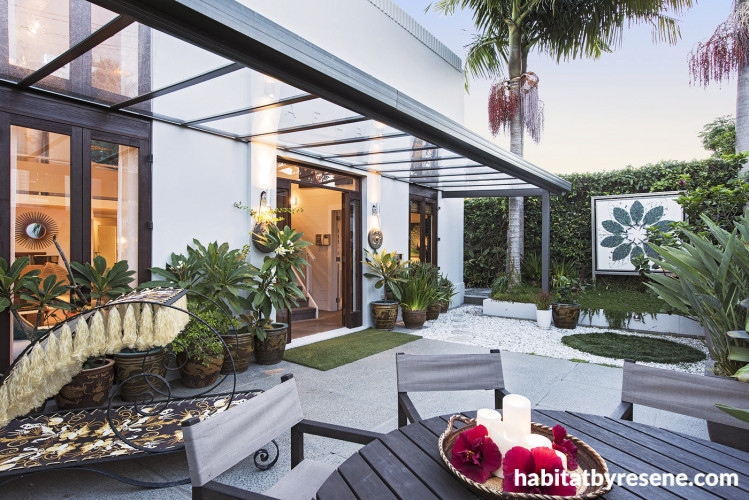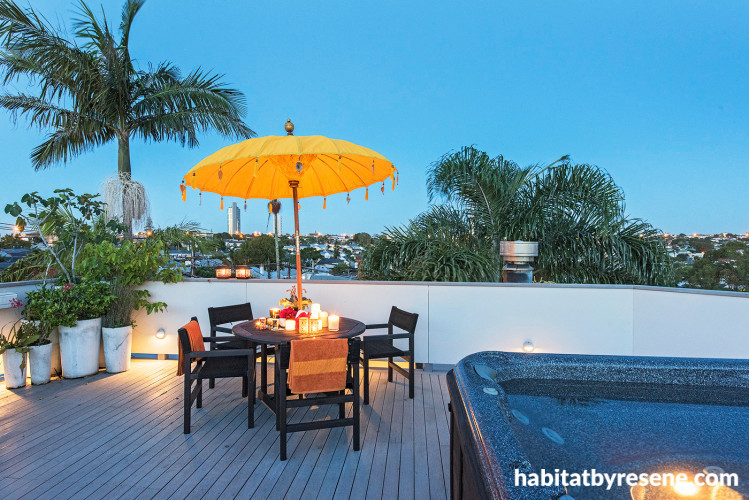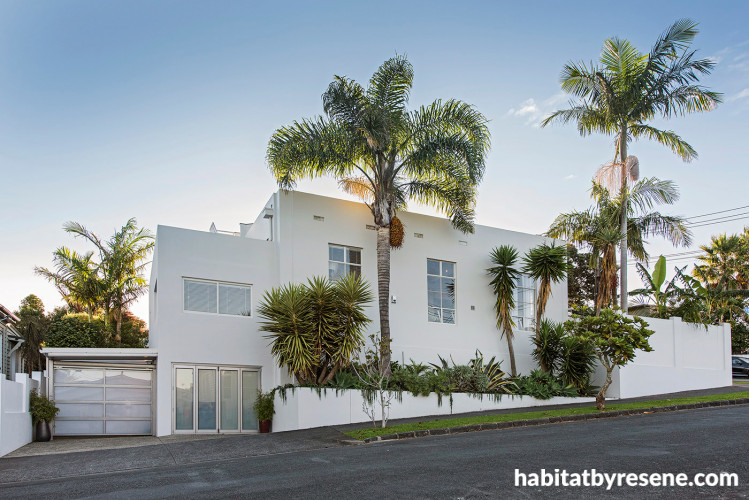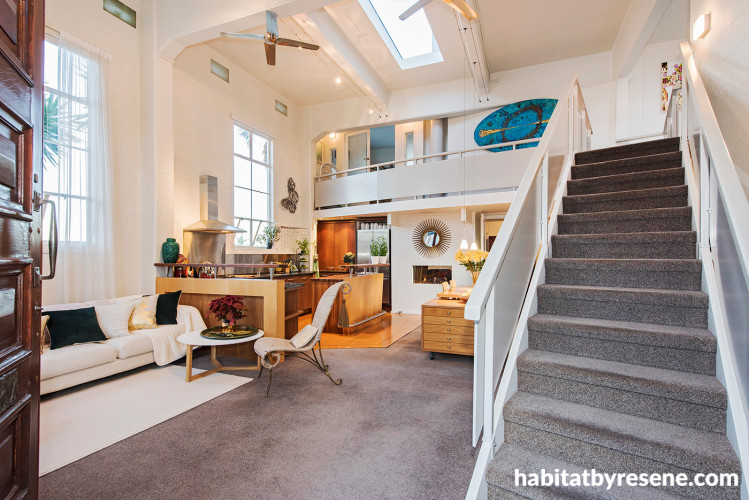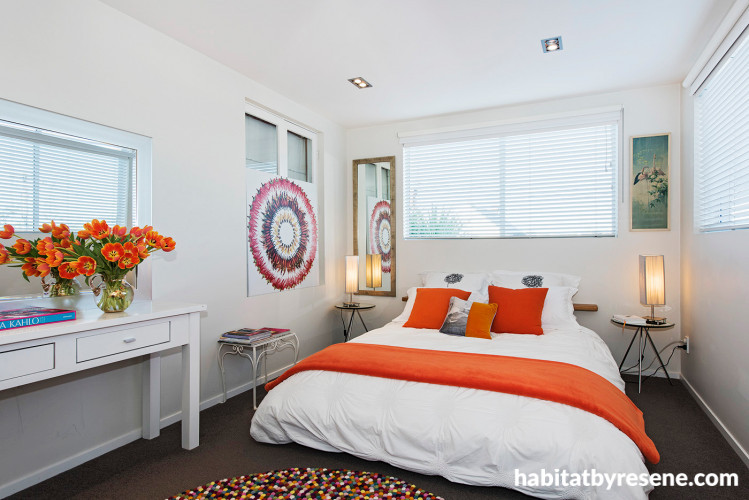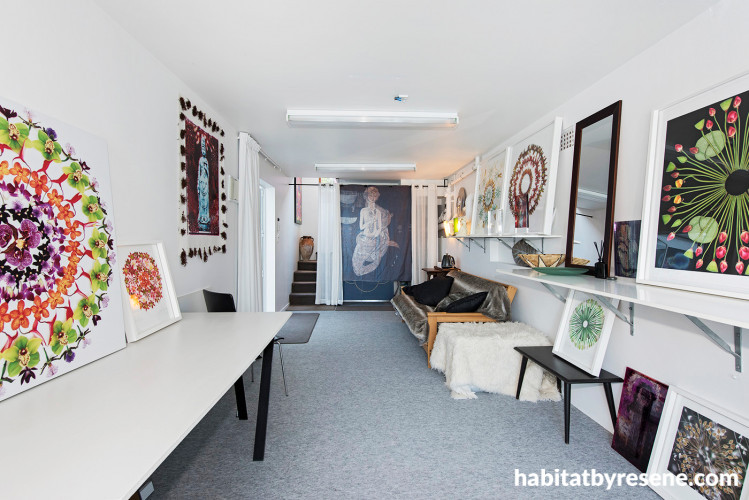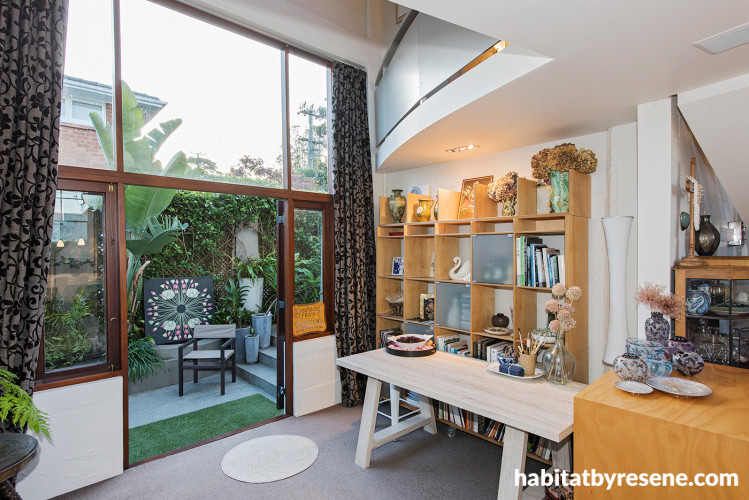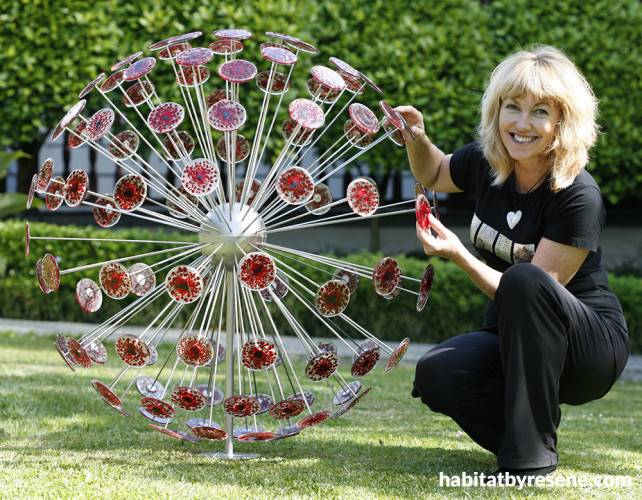 Sally's secret walled garden hideaway
When well-known garden photographer Sally Tagg was deciding on the right colour for her walled garden and home exterior, it's no surprise that she saw it with an artist's eye. "I wanted something that was not too cold (blueish hue) and not too warm (yellow hue). Resene Quarter Friar Grey is a beautiful, perfectly toned soft grey. I love the way it changes with the light and works so well with my lush tropical foliage."
Her home is unusual; it's a retrofitted Art Deco style ex electricity substation, built in 1942 by the AEPB (Auckland Electric Power Board). Sally bought it seven years ago. "The five-metre-high ceilings, skylights and huge windows were a perfect environment for creating my botanical artworks and the large living area was ideal as a 'home set' for my magazine shoots.
"I love how private and quiet the space is. With solid concrete walls (30cm thick) and a high garden wall, I feel completely safe and secure…in my own little bubble, and then two-minutes' walk and I'm in the thick of Jervois Rd (Herne Bay, Auckland)."
But times change. While Sally loves her home, she's selling up to spend half the year in Europe with family and summers back in New Zealand photographing gardens.
Sally tells us more about her special home:
What Resene colours and products have you used and what inspired those choices?
The natural concrete interiors walls are adorned with my large botanical artworks, so to complement these, I have stayed with a very neutral palette, based around Resene Thorndon Cream. Resene Half Thorndon Cream is on all the living area walls, then there's Resene Quarter Thorndon Cream in the bedrooms, and Resene Eighth Thorndon Cream on the trims.
The exterior has been painted with Resene Quarter Friar Grey.
How did you decide on the overall look of the interiors?
My style is 'eclectic'… which really means 'all over the place'. I have a few pieces of Chinese-style furniture that I love. I have a desire to be calm and zen-like but in the end I can't resist filling the place with vases and flowers collected from various markets.
My walls and interiors are just a soft, quiet backdrop.
What part of the house are you most happy with?
I love my potted productive garden on the roof top and nights in the spa pool gazing at the stars or watching the thunder roll in!
Another favourite space is the front courtyard, which is packed with frangipani that flower for months under the shelter of a new clear, acrylic canopy that I had installed.
What is your advice for someone trying to achieve a similar look?
Surround yourself with things you love. Stay close to nature.
What was the biggest decorating, renovating or building challenge for this project?
Painting the entire exterior was challenging…think full double-height scaffolding and months of preparation. I decided to do it properly so it was taken back to the original concrete in places, and was carefully fibre-glassed around the parapets and fluting.
It was a marathon, but well worth it.
Do you have a favourite colour, and if so why is it your favourite?
I love accents of bright tropical colours; they tie in with my love of tropical plants and flowers.
The paint colour I love is definitely Resene Quarter Friar Grey (or Resene Half Friar Grey). It has transformed the look of the exterior. Softened it, but also somehow it looks more elegant and calm!
Sally's unique home is currently for sale through Patrick McCarthy of Unlimited Potential. See here for more about the house including a virtual tour, or contact Patrick on 0272 333 988.
Published: 13 Apr 2017
Do you have a home full of wonderful Resene paint and colour? Send us some snaps by emailing [email protected].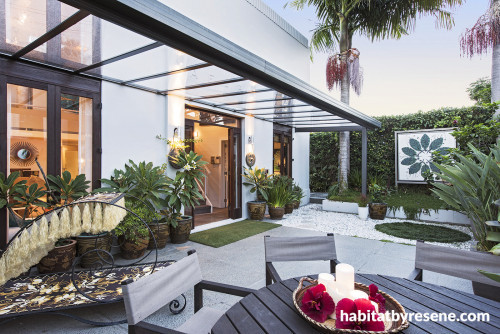 Sally's courtyard is a special retreat in the city, planted with tropical specimens which are backdropped by Resene Quarter Friar Grey walls.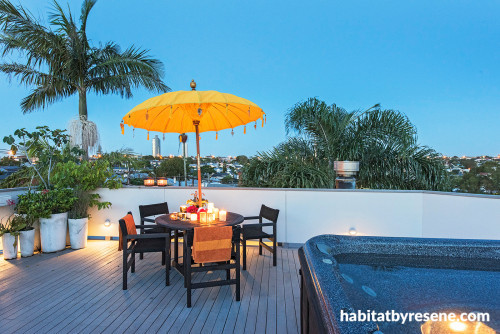 A second outdoor living space is the rooftop garden with its city skyline views.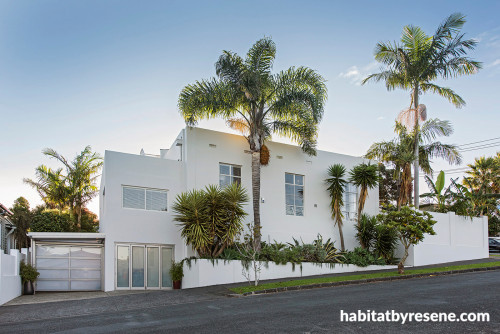 The imposing Art Deco style building was built in 1942 as an electricity substation. Sally recently repainted the exterior in Resene Quarter Friar Grey.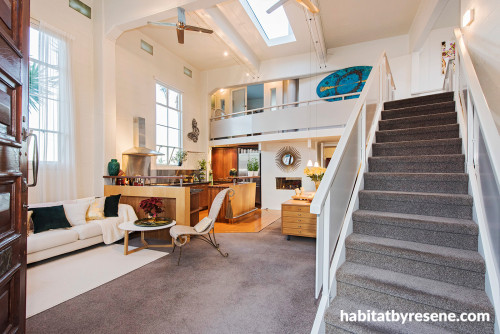 Sally loves the building's interior for its high ceilings, large windows and skylights. The walls are painted in Resene Half Thorndon Cream and the trims are in Resene Eighth Thorndon Cream.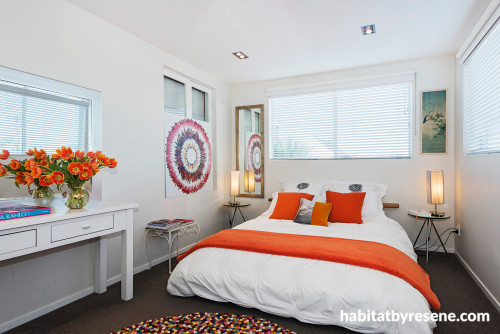 The bedrooms continue with the tonal scheme, this time using Resene Quarter Thorndon Cream for the walls.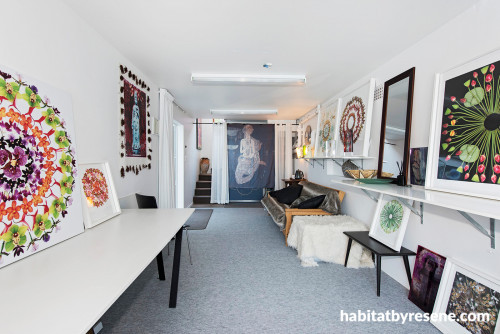 Sally needed a neutral backdrop for her artworks – her own pieces and those she has collected.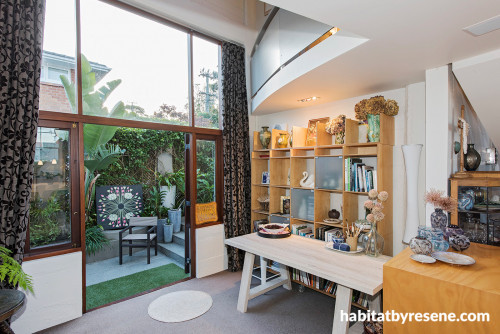 Looking out into the front courtyard.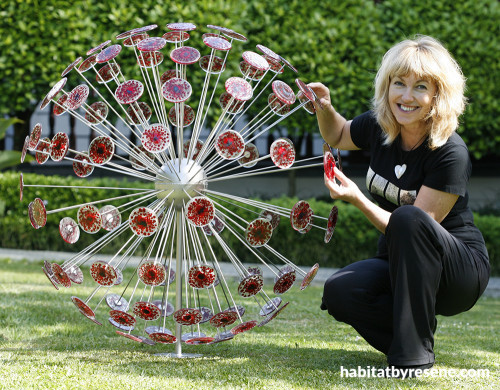 Photographer Sally is also an artist and sculptor. This piece, Pollen Hybrid – Ruby, is based on the idea of combining pollen from the Anzac poppy and the pohutukawa flower. She calls it "a peace piece!" For more about Sally, click here.
Resene Eighth Thorndon Cream
Resene Quarter Thorndon Cream
Resene Quarter Friar Grey
Resene Half Thorndon Cream
the look
If you're stuck on what
colour to use or need colour
advice, try out the Resene
Ask a Colour Expert service.