►
◄
latest
habitat tv
blog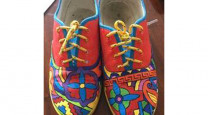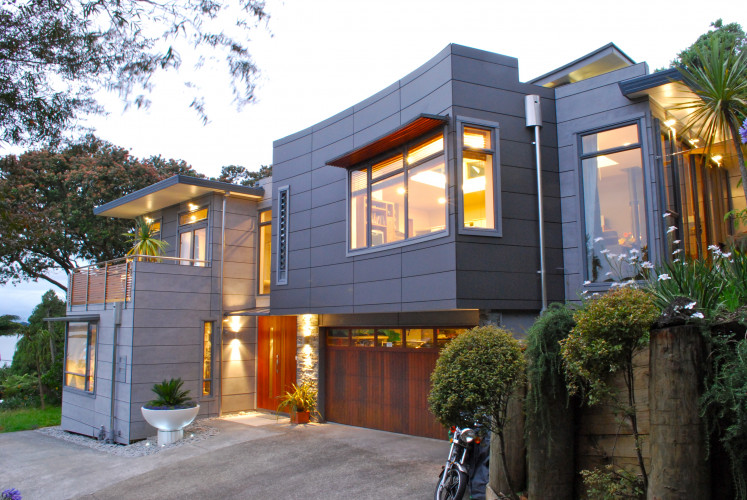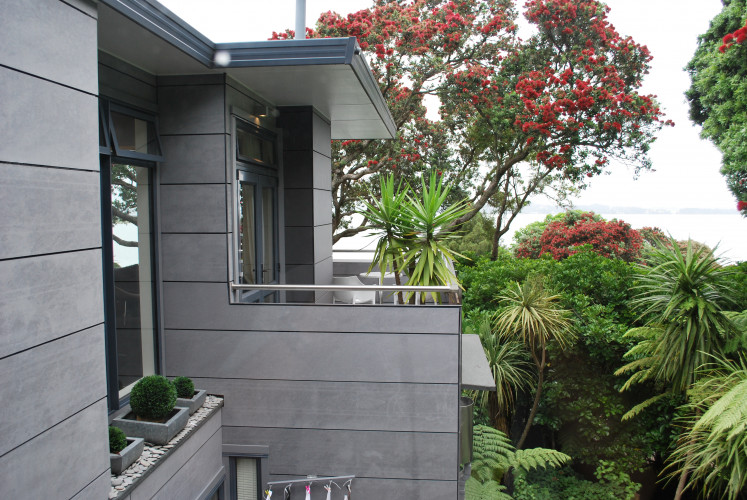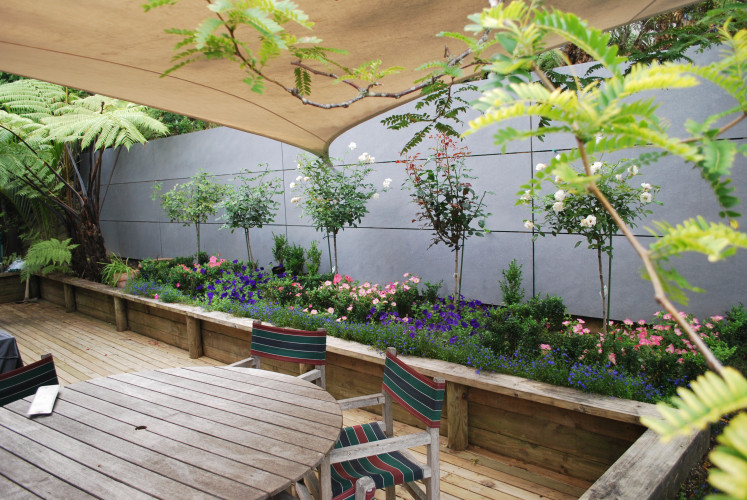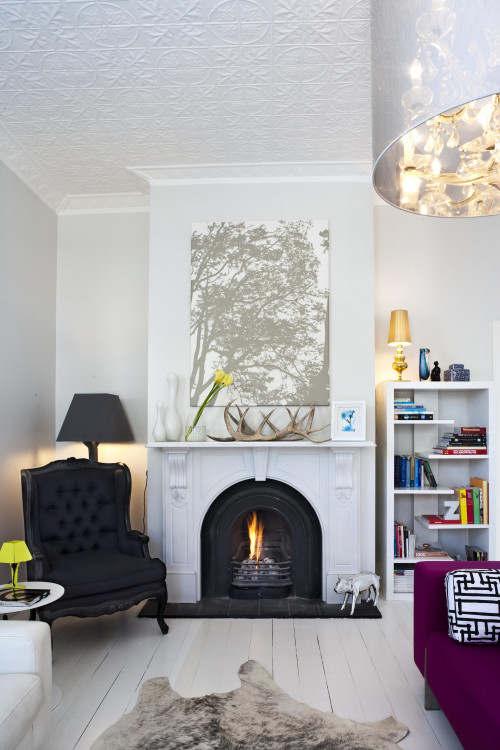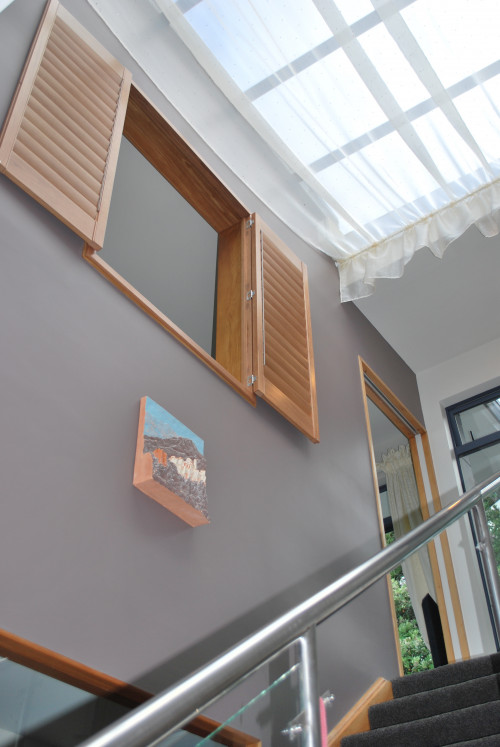 Wayne and Pat's Seaside Home Gets a Facelift
27 Jan 2011
Do you have a home full of wonderful Resene paint and colour? Send us some snaps by emailing [email protected].
Extreme makeover for a leaky home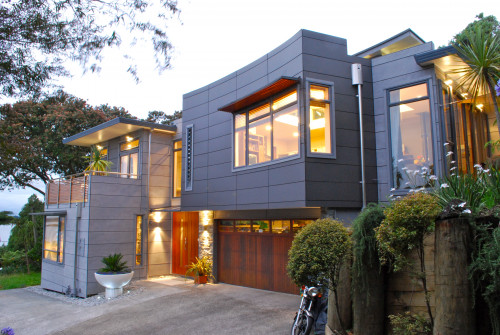 It's easy to see why it was the location that first attracted Wayne and Pat to their home: surrounded by native bush (including two huge pohutukawa trees), it also has wide sea views. They bought it brand-new from a developer 13 years ago, and only found out that it was a leaky building in 2007. The discovery came as a complete shock, particularly as it required some parts of the house to be totally rebuilt. Rather than be discouraged, Wayne and Pat gave their home a radical makeover which included re-cladding the exterior with concrete-coloured Eterpan panels, and re-painting the entire interior of the house. The result is a modern-looking home that Wayne and Pat love living in again.
What was the greatest success in the re-build and renovation? The transformation of a rather tired-looking building that has given much on-going pleasure and added value to the investment of one's own home.
Why did you make the colour scheme choices you did? We wanted colours that we wouldn't get tired of, and that would hopefully sit outside of fashion. Resene Tea provides a calm and restful base to enjoy the other colours in the house. Resene Felix and Resene Half Felix have been used in selective positions to form a good base to show off paintings and art work, as well as working with the drapes and furniture.

What is your advice for someone trying to achieve a similar look? Employ the skills of a designer whose work you respect, and really work hard to achieve synergy between the wall colours and the furnishings.
pictures Architectural Specifier: Houston Architects www.architects.org.nz
Balcony bliss
The home features two balconies, both with expansive sea views.
Coming up roses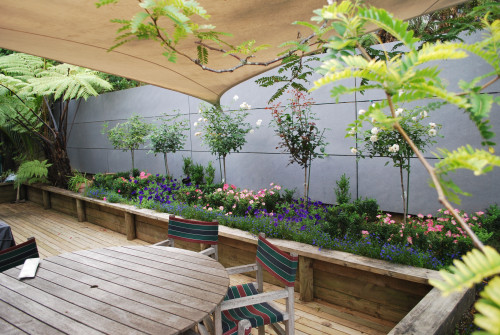 The garden wall is also constructed using Eterpan cladding, while the decking itself is pine.
Dreamland
Resene Felix on the wall makes a favourite artwork stand out, and harmonises perfectly with the bed linen and drapes.
A touch of the blues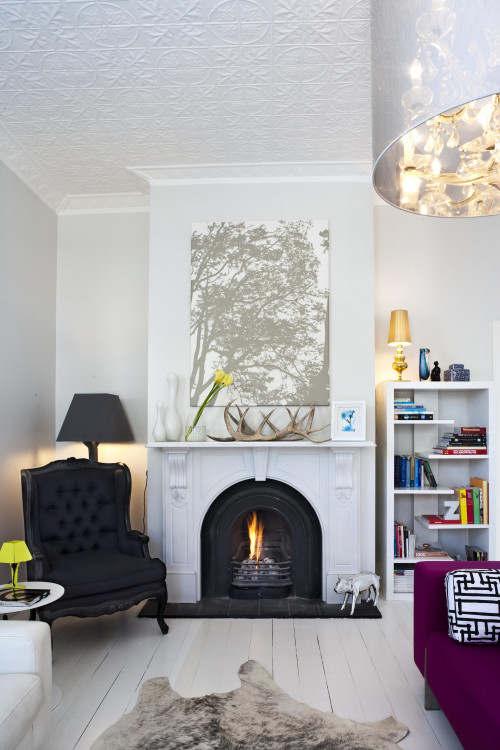 Resene Felix on the wall makes a favourite artwork stand out, and harmonises perfectly with the bed linen and drapes.
Ash wood accents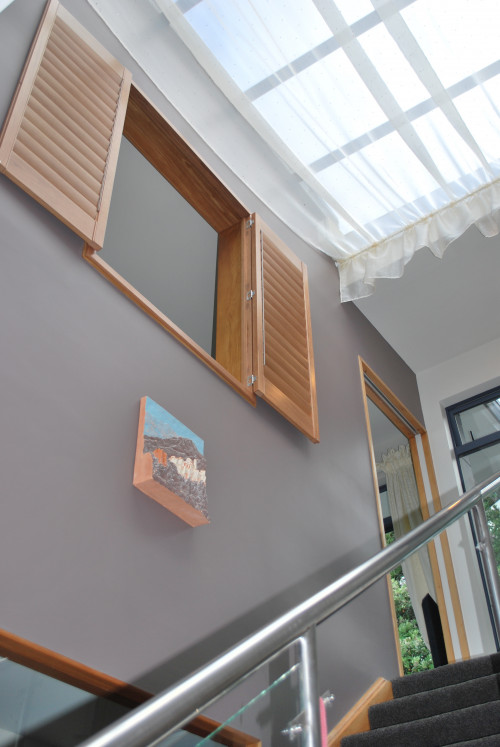 A shuttered window looks onto the internal stairs, where the wall has been painted with Resene Half Felix.
the look
If you're stuck on what
colour to use or need colour
advice, try out the Resene
Ask a Colour Expert service.