►
◄
latest
habitat tv
blog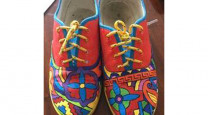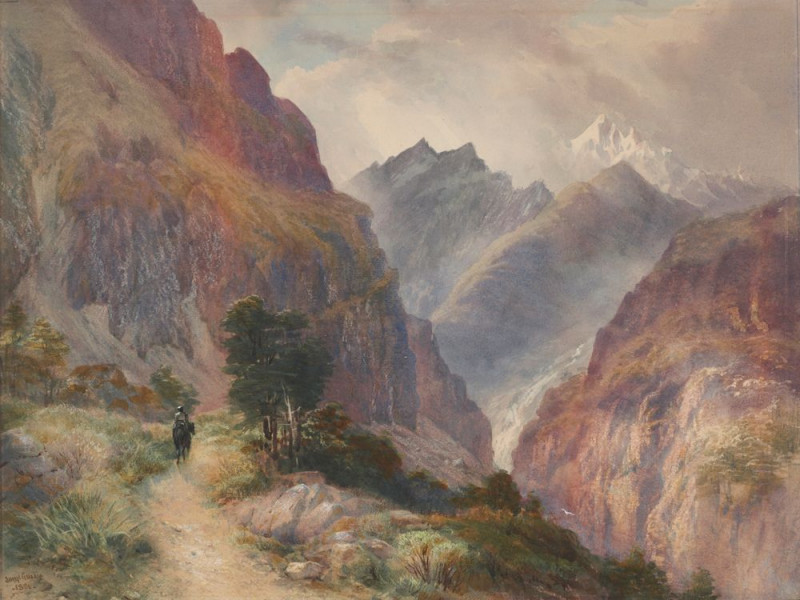 7 natural looking colour palettes inspired by artworks
10 Nov 2020
Did you know that the Te Papa Tongarewa / Museum of New Zealand offers over 800,000 artworks, taonga, photographs, collection objects, and botanical and zoological specimens from Te Papa's collections for viewing online?
Many of these amazing works are open access and free to use, which makes it a great place to look for inspiration for client projects.
Similarly, the Museum of Australia continually releases more objects to their Collection Explorer, which currently consists of over 80,000 items – many of which are also available as part of the public domain.
Try one of these Resene colour palettes on your next project, inspired by some of the collection's most stunning paintings of New Zealand and Australian landscapes. Or, create your own by uploading an image of another favourite artwork to the free online Resene Colour Palette Generator tool.
Cook Strait by Nicholas Chevalier
Recreate the stormy and moody hues picked up in this oil on canvas work with Resene Castle Rock, Resene Oilskin, Resene Sorrento, Resene McKenzie and Resene Double Akaroa.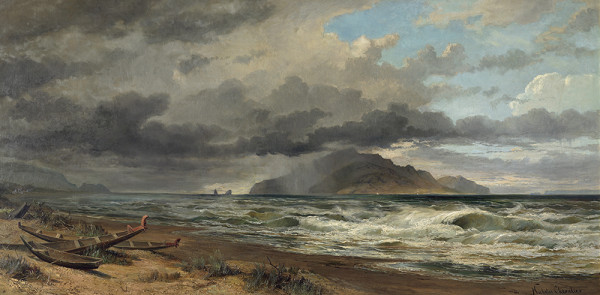 Cook Strait, New Zealand, circa 1884, London, by Nicholas Chevalier. Purchased 2003. Te Papa (2003-0034-1)
Landscape by James Naim
It looks like the morning sun has just started creeping over the Rimutaka Range in this oil on paperboard piece. Recreate this palette with Resene Sunrise, Resene Pale Leaf, Resene Lone Ranger, Resene Monsoon and Resene Nest Egg.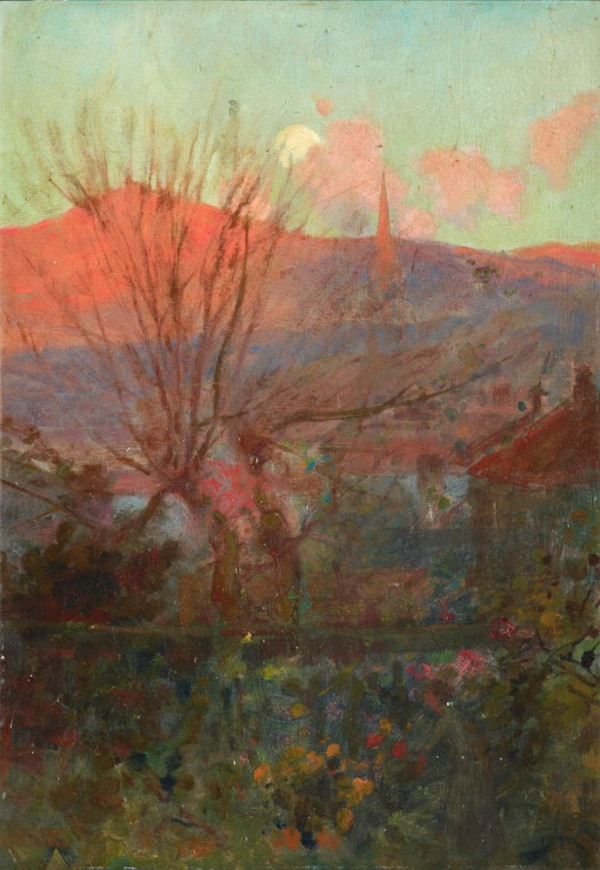 Landscape, circa 1900, Wellington, by James Nairn. Gift of the New Zealand Academy of Fine Arts, 1936. Te Papa (1936-0012-298)

View from Saddle Road by Thomas James Darby
The untouched beauty of New Zealand at the beginning of the 20th century is captured in this watercolour that depicts a smouldering volcano. Recreate this palette with Resene Bubble White, Resene Go Ben, Resene Kelp, Resene Iko Iko and Resene Blackout.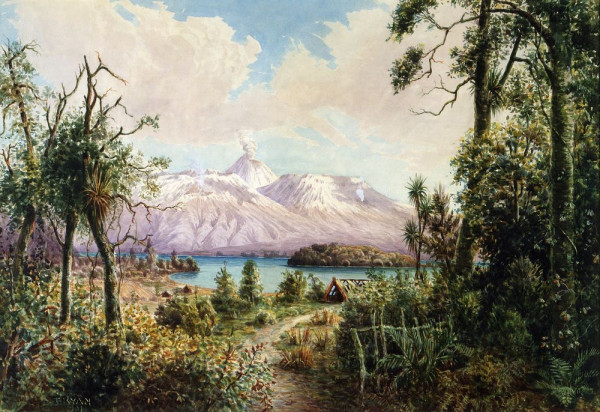 View from Saddle Road, 1901, New Zealand, by Thomas Darby Ryan. Purchased 1980 with Dugald Henderson Bequest funds. Te Papa (1980-0030-2)

The wool season by John Gibb
The rich hues of the sea and sky off Port Robinson in North Canterbury were understandable inspiration for this oil on canvas work. Use the colours to inspire your own palette of Resene Breeze, Resene Flax, Resene Waiouru, Resene Half Coriander and Resene Saltpan.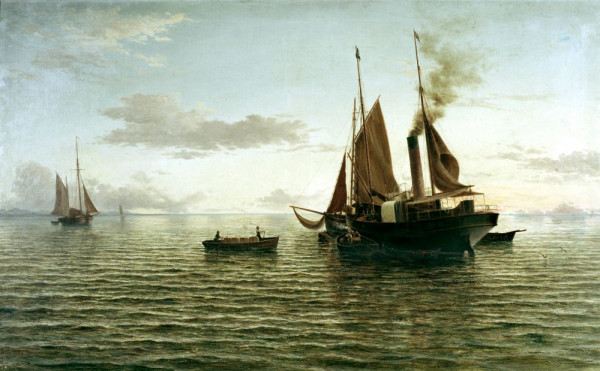 The wool season, 1885, Christchurch, by John Gibb. Gift of Mr H.A. Lamb, 1936. Te Papa (1936-0022-2)

In the Southern Alps by John Gully
The Southern Alps have been given an ethereal glow in this watercolour. Bring the colours of the alps into your project with Resene Cosmic, Resene Coral Tree, Resene Jumbo, Resene Raven and Resene Half Joss.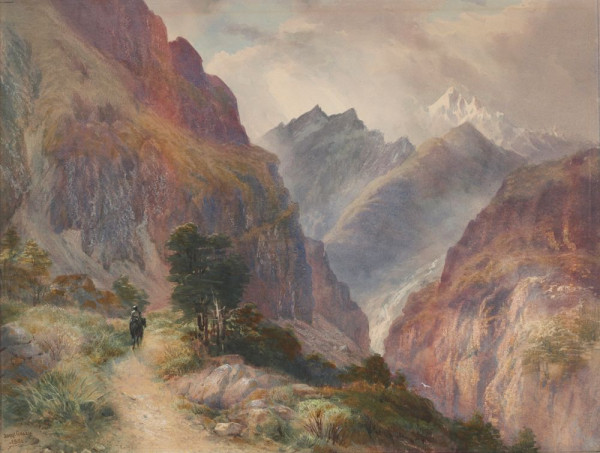 In the Southern Alps, 1881, New Zealand, by John Gully. Gift of the New Zealand Academy of Fine Arts, 1936. Te Papa (1936-0012-189)

Milford Sound by John Gully
The same artist does gorgeous justice to one of New Zealand's most famous and dramatic landmarks, Milford Sound, in watercolour. Recreate this palette using Resene Regent Grey, Resene Zorba, Resene Innuendo, Resene Celeste and Resene Wood Bark.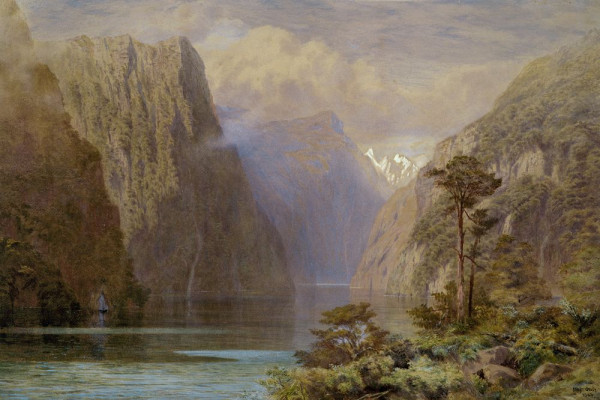 Milford Sound, 1883, New Zealand, by John Gully. Gift of Mrs F. Hall, England, 1946. Te Papa (1946-0005-1)

The Valley of the Derwent, Tasmania by Charles Decimus Barraud
In this subdued watercolour, the wilds of Tasmania are just beginning to be interrupted by human activity. Capture these soft, natural hues with Resene Nullarbor, Resene Navarone, Resene Bullwhip, Resene Eagle and Resene Half Jumbo.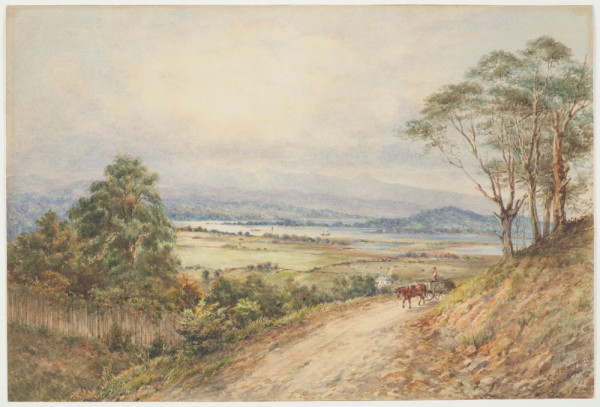 The Valley of the Derwent, Tasmania, 1891, Australia, by Charles Decimus Barraud. Purchased 1972. Te Papa (1972-0029-2)