►
◄
latest
habitat tv
blog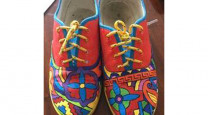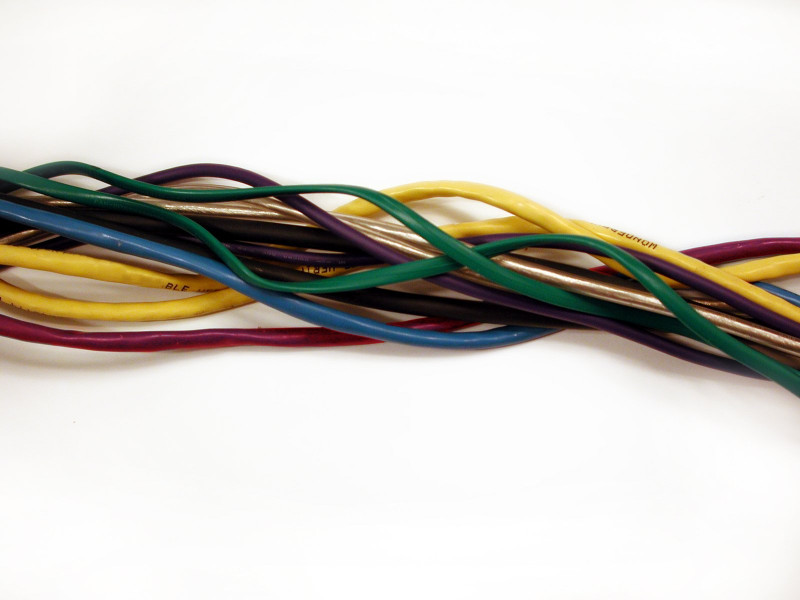 A new line of defence against the 'arc' enemy
15 Sep 2020
About to embark upon a new build, renovation or retrofitting of a client's home? It may not be the prettiest part of a property, but the distribution board really is the heart of a home's electrical infrastructure, protection and safety none the less.
"Electrical switchboards and their components should be treated the same way we value smoke alarms; an essential tool in the protection of a home and the people who live within it," reminds Martin Scottorn, PDL by Schneider Electric's AFDD Product Manager.
"There are approximately 5,000 building fires in New Zealand every year, with about 1,000 being electricity-oriented," he says. "So unfortunately, the risk is real. Many Kiwis are using more electricity-dependent devices at home, often plugged into unattended power boards, which can place a greater burden on circuits supplying them and switchboards."
PDL by Schneider Electric has come up with a sophisticated solution: a new RCD-AFDD combination device, offering all the benefits of standard circuit breakers (Miniature Circuit Breakers and Residual Current Devices) along with the added security of an arc fault detection device (AFDD). This means that electricity malfunction detection, personal and fire protection, plus overload and short circuit protection can be all sorted with a single device.
"The innovation behind the latest RCD-AFDD technology is designed to upgrade home safety with one simple, cost-effective and easily retrofitted product," explains Martin. "It costs a few hundred dollars per unit compared to the cost of an MCB; however, compared with the cost of a full rewire of a home, or even the excess on an insurance policy, it can be a very good investment for a home owner, and a way to offer extra value to your customers."
"AFDDs are a safety device that pay for themselves countless times over in terms of protecting property and people – and detecting faults before they can potentially cause damage. They can also be helpful in older homes where house insurance has initially been refused because of the condition of the wiring; the use of AFDDs has been approved by insurers to mitigate the risk of electrical fire; and the addition of a new distribution board and AFDD on every final sub-circuit has been accepted by insurers as a safe and much cheaper alternative to rewiring."
Why is this important for safety? "Electrical fires can occur because of damaged cables, poor connections or old wiring, pinched leads, damaged wires on a bedroom lamp, rodent destruction, lack of maintenance, 'do it yourself installation', temperature variation, ultraviolet, vibrations, humidity, and worn electrical insulation," explains Martin. "Unattended loads are of greatest risk. These are often bedrooms, where power outlets can be tucked away behind headboards or bedside tables, and living rooms, where home entertainment systems are usually plugged in behind cabinets. Overloaded power boards can be hidden under or behind furniture, increasing the likelihood of dangerous arcs that are invisible to people until the cable and socket eventually catch fire."
"AFDDs are ideal for these scenarios, and are designed for homes of any age where a number of devices are left plugged in, where cables may be squashed or damaged, locations with higher probability of rodents, or where the wiring may have been installed years ago and its condition is of concern. AFDDs should also be considered for applications where occupants may be slower to evacuate in an emergency, perhaps due to age, physical or mental disability and locations where the density of occupancy can inhibit evacuation in an emergency. Integrating AFDDs from the design stage for all new builds means the designers/specifiers are including the strongest device-based and distribution board-based protection available. AFDDs are not currently a mandatory requirement in New Zealand residential applications, so should be discussed with your electrical contractor early in the planning stages."
Top tip: For a list of fire ratings of Resene products, visit www.resene.co.nz/fireratings.
Martin says designer professionals should discuss with their electrical contractor about including this device in future or renovated homes, early on in the design stage. In New Zealand, once the latest edition of the standard is cited into the electrical regulations, the use of AFDDs will be made a requirement on all final sub-circuits having a rating not exceeding 20A in certain installations.*
Recommended applications where AFDD's be installed include:
Sleeping accommodations (e.g. bedrooms, hotels, nursing homes, hostels and school dormitories);
Locations with risks of fire due to the nature of processed or stored materials (e.g. barns, wood-working shops, stores of combustible materials);
Historic buildings constructed largely of flammable materials;
Fire propagating structures (e.g. high rise buildings);
Locations containing irreplaceable goods (e.g. museums, art galleries); and
The AFDD being installed at the origin of the final circuit to be protected.*
Designed to prevent electrical fires caused by dangerous electrical arcs in low voltage applications, PDL by Schneider Electric's DIN mounted arc fault detection devices (AFDDs) are fully compliant with the IEC/EN 62606 international product standard for the operation of AFDDs. When a harmful arc occurs, the AFDD will trip and prevent dangerous consequences while simultaneously displaying a red indicator when a trip has occurred.
Did you know…
That there are three different types of electrical arc faults?
Series arc faults, which occur between two parts of the same conductor or a loose connection, when the conductor is damaged and a hotspot forms and carbonises the insulation;
Parallel arc faults, which are almost like a short circuit and occur between two live conductors (the phase and neutral) when the insulations between both are damaged and electricity passes through the shortest path. The current flow increases dramatically and a hotspot forms and carbonises the insulation; and
Earth arc faults, which are a different type of parallel arc fault, but these occur between a live conductor and the ground path.
However, PDL by Schneider Electric's range also has sophisticated waveform sensors that recognise harmless electrical arcs that occur in electrical circuits to prevent nuisance tripping.
PDL by Schneider Electric AFDDs are available in 6, 10, 16, 20 and 25 amp rated variations and along with an integrated RCD will protect against arc faults, short-circuit currents and overload currents. They work by detecting even small electrical arcs and simultaneously isolating the circuit and disconnecting power before the resulting heat starts a fire.
Once you're confident that what's behind the walls is safe, Schneider also has some stylish solutions for giving you – and your client – more control over the style of the switches and power outlets that will be adorning the other side. Once the back-end is safely installed by an electrician, PDL by Schneider Electric's Iconic® switches and sockets are pretty much as simple as changing a cover on your phone – the front cover (skin) can be easily and safely clicked on and clicked off. Check out these inspiring mood board combinations: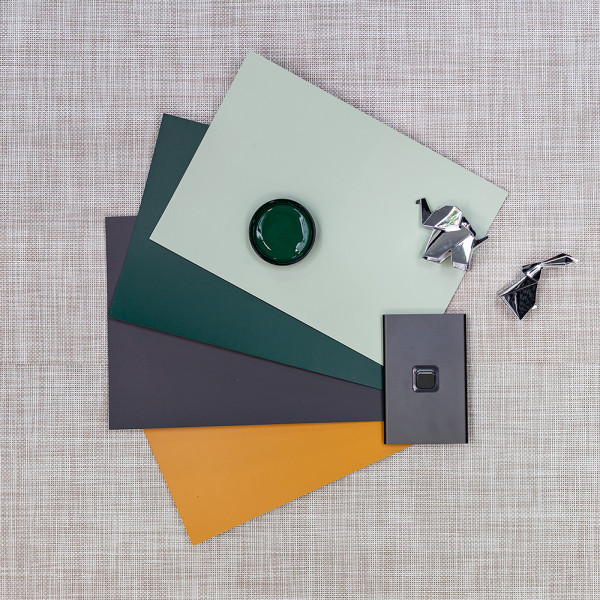 With optional LED indicators, PDL Iconic® Styl makes it easy to locate switches in the dark. It's shown here in Silver Shadow along with A4 drawdown paint swatches (from top to bottom) in Resene Secrets, Resene Family Tree, Resene Porter and Resene Thumbs Up.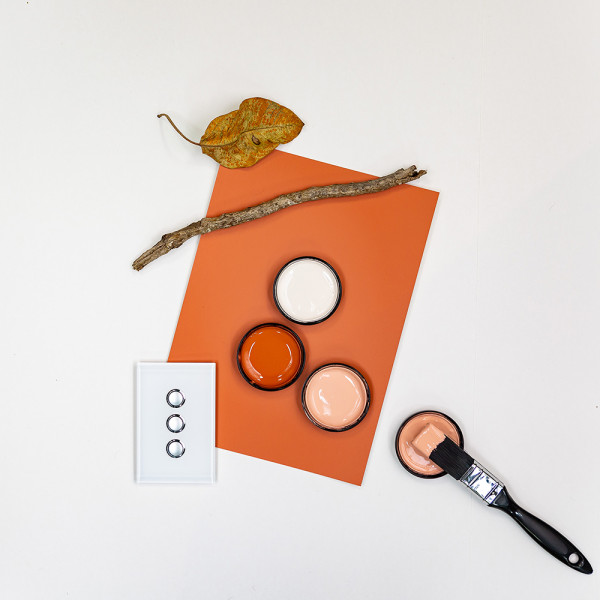 The Saturn™ range has tactile push-button switching with optional push-button dimmers available for customisable light levels. Here, it's shown in Pure White with A4 drawdown paint swatches in Resene Sunbaked and Resene testpots (from top to bottom) in Resene Alabaster,Resene Despacito and Resene Soulful.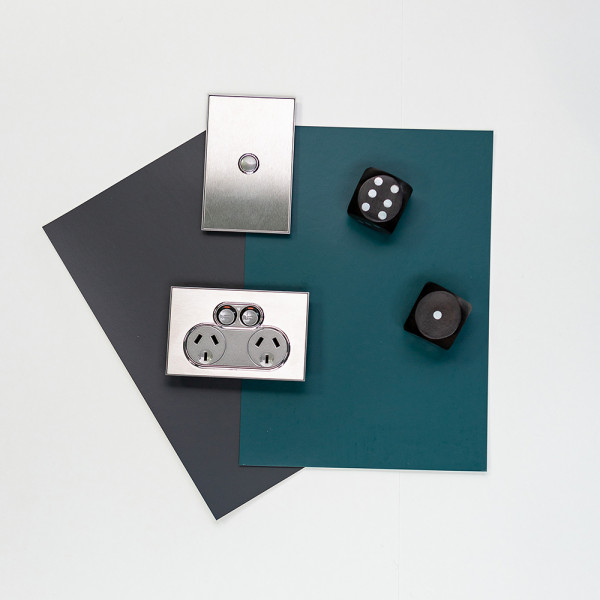 The Saturn Horizon™ range has a popular textural metallic finish and a flat, square edge design that will complement just about any modern interior. It's shown here in Horizon Silver along with A4 drawdown paint swatches in Resene Porter (left) and Resene Fast Forward (right).
images PDL by Schneider Electric
*Disclaimer: This advice is not comprehensive. Readers should refer to AS/NZS 3000:2018 for actual requirements.