►
◄
latest
habitat tv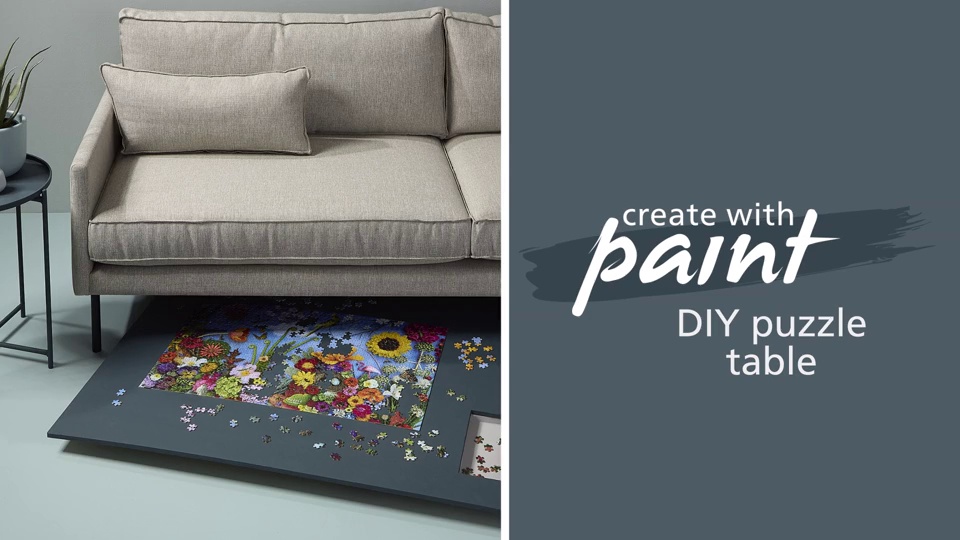 blog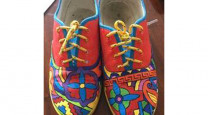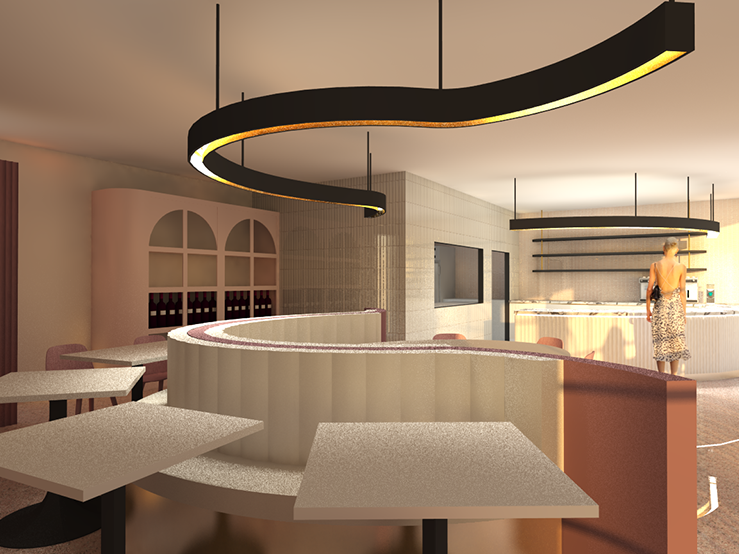 A Resene-coloured café concept that we wish was real
26 Jan 2021
While we certainly wouldn't want to see long-running Mediterranean restaurant Xenos disappear from the Sydney food scene, we wouldn't mind grabbing a cuppa from this beautiful café concept created by interior designer Josie Simpson.
Inspired by the concept of 'cream', Josie reimagined Xenos as Porcelain Pink for an assignment when she was attending Sydney Design School. Since graduating, Josie has started her own interior design business, Altus Design Studio, and has already completed some stunning 'real life' projects in and around Sydney.
She tells us more about her concept.
Tell us about Porcelain Pink and how you carried your 'cream theme' throughout it.
"The concept of 'cream' for the café refurbishment was inspired by the history of Xenos itself. Porcelain Pink evolved from the idea of cream, which is connected to its original incarnation as a milkbar. Since the family behind Xenos were one of the first to introduce a milk bar to Sydney, it was important for the reimagination of the café to be connected to its origins.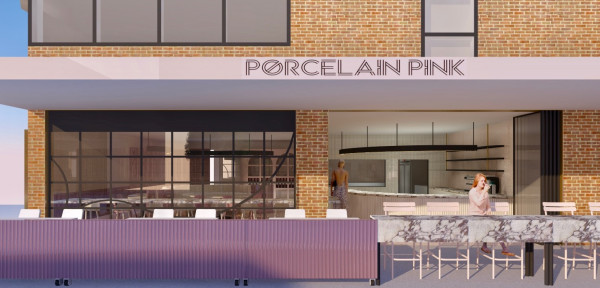 "For me, cream evokes thoughts of luxury, gloss and curvaceous swirls, which led to the a flowing, inviting floor plan which caters to individuals and groups both large and small. Given the heavy foot traffic and prominent location in the area, people watching opportunities are presented at the indoor window seats and the outdoor bar seats. The use of curves in the bespoke seating forms a visually cohesive swirl with the counter, the custom lights and detailing in the front glazing.
"I wanted Porcelain Pink to be an upscale café by day, evolving into a restaurant by evening. I took a walk about of the local neighbourhood and that journey highlighted that while there are numerous cafes in the area, upscale cafes and restaurant are lacking even though the demographics of the area would support it."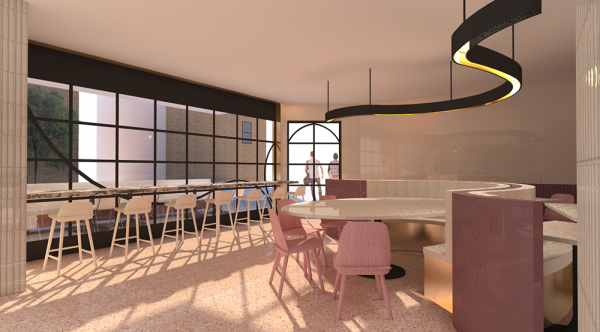 How did you select the Resene colours and materials for your design?
"The colour palette and materials chosen were inspired by old fashioned strawberries and cream, with the deep rich Resene Brunette and the lighter peachy pink Resene Sentimental. It is a monochromatic colour scheme with varying tones of red with the darker shades providing a lovely burgundy and the lighter tints highlight a light blush pink to provide energy and drama in the space while still being sophisticated, cocooning and intimate.
"The stunning Calcutta marble is the hero element for my specific colour palette choices, supported with the burgundy, pinks, black metal and brass accents. These along with the textures and repeated fluted shapes all add to the sophistication of the design."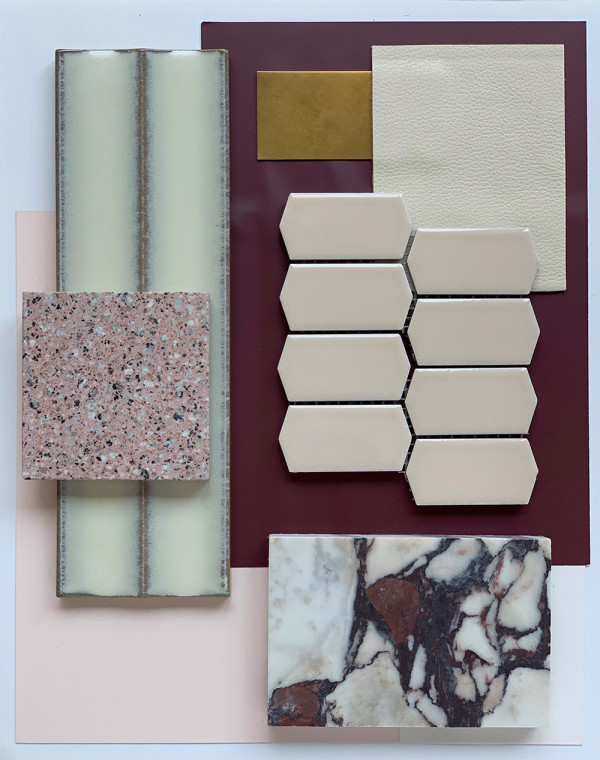 Josie's mood board for her café concept, Porcelain Pink, features Resene Sentimental and Resene Brunette.
What Resene formulas and finishes would you choose for it?
"I would use Resene Enamacryl gloss waterborne enamel to provide a hard wearing gloss finish. Due to the depth Resene Brunette, I felt that a gloss was needed to avoid it look heavy and flat.
"For the interior painted surfaces where I wanted less gloss, Resene Lustacryl semi-gloss waterborne enamel was recommended by Resene as another durable finish, but in a semi-gloss."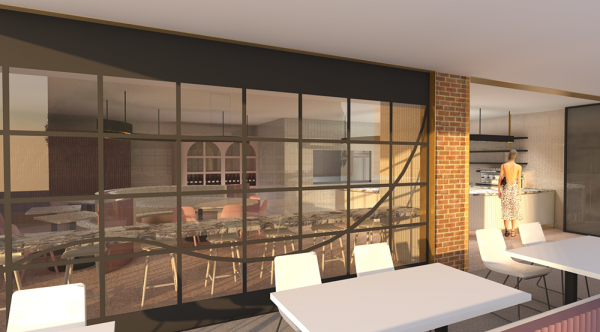 design and renders Josie Simpson, Altus Design Studio