►
◄
latest
habitat tv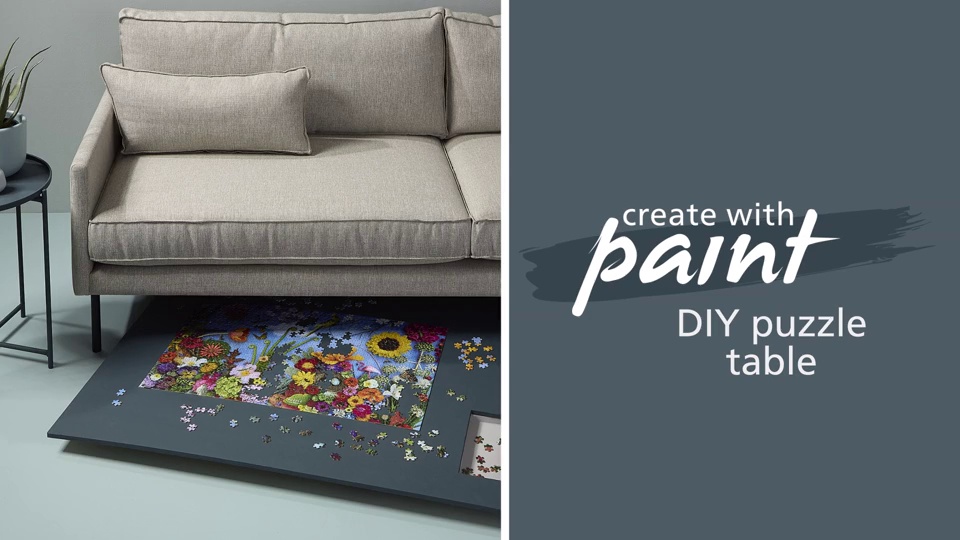 blog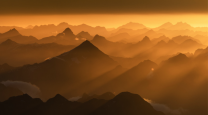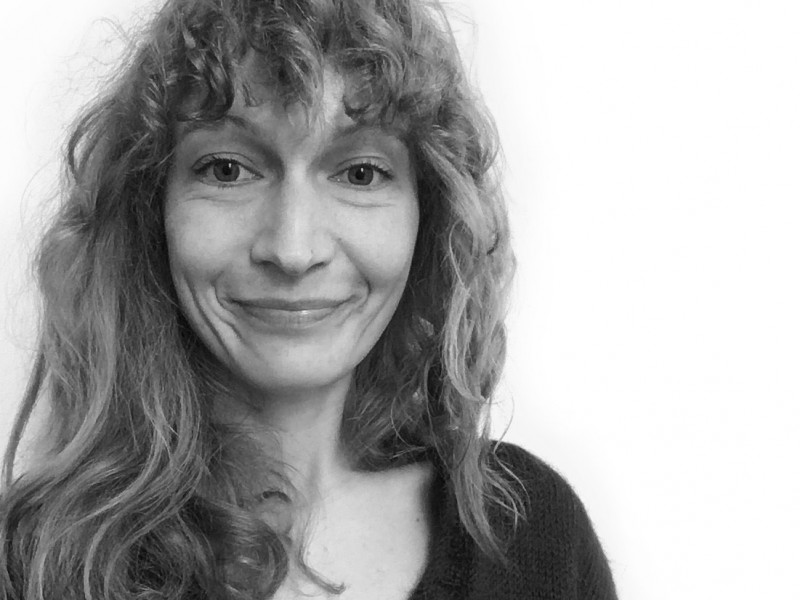 Architect Chloe Coles' lifelong love of colour and spaces
12 Apr 2021
With an architectural graduate for a mum and a planner for a dad, it's no wonder that architect Chloe Coles grew up with a love of spaces, places and colour. Like others destined for similar careers, her primary school years saw her creating homes (and the odd commercial facility) for her toy families – but she had the professional expertise surrounding her to take it to the next level.
"I'd be consulting colour charts and choosing Resene testpots for my toys alongside my Mum, who at the time was doing it at a 1:1 scale in the house that I grew up in. My siblings and I each got to choose the colours for our bedrooms. Mine had a dado line, which I thought was the coolest thing ever, with Resene Cream Can above it and Resene Buttermilk below," she says.
Chloe first studied Spatial Design at Massey University before transferring into her second year of architecture school at Victoria University of Wellington. When she finished in early 2014, Chloe landed a grad job at Architectus in Christchurch in the midst of the post-earthquake building boom. It was a period of time that taught her a lot. That same year, Chloe and her partner bought an earthquake damaged house with hopes of fixing it up but it proved to be a lost cause. "We admitted defeat and demolished it in 2016 and built a new house on the same site instead."
Not long after its completion, Chloe landed a job at Walker Architecture & Design in Wellington where she has been working for the last three years alongside one of New Zealand's most prominent architects, Roger Walker, in what she calls her favourite city.
Chloe shares more about her favourite projects so far, her dream job and the colour trends she predicts to take over in the next 12-18 months.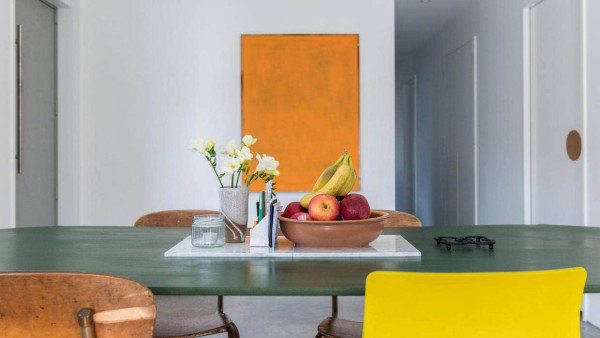 A glimpse inside Chloe's Christchurch new build. Walls in Resene Alabaster, a table painted in Resene Kelp with and artwork in Resene Outrageous. Image by Kate Claridge.
What made you decide to become an architect?
"My mum studied architecture and practiced before she had us, and my Dad was a planner – I still ask him for advice around resource consents – so that certainly helped shape my love of spaces. Straight out of high school, I probably would've said my dream career was fashion designer as I spent my teenage years cutting up and stitching together op-shop clothes, which isn't too far removed from designing spaces."
What projects have you been able to work on over the course of your career so far. Is there a particular project you'd single out as an all-time favourite?
"At Architectus, I worked long-term on a townhouse development as part of the East Frame right in the middle of Christchurch. Medium-density housing is definitely a passion of mine, and it's a lot of what Roger does these days as well, so that's a good match. I'm fascinated by how people can live happily in cities, which often means living in a more compact way than in suburbia, so the East Frame project was right up my alley.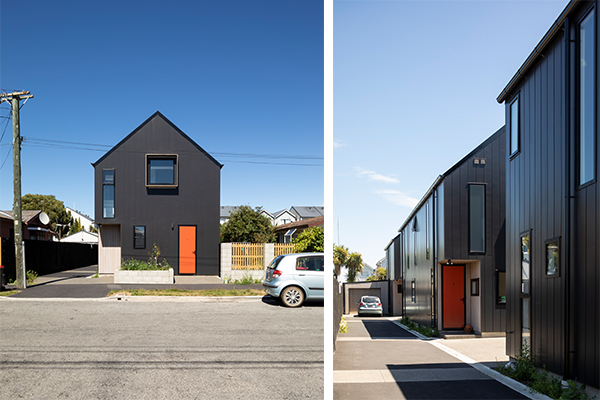 Chloe's love of colour is evident on these Addington townhouses, which feature doors in Resene Enamacryl tinted to Resene Crab Apple that punctuate the fibre cement external cladding painted in Resene Blackjack. Images by Sarah Rowlands.
"I was also on documentation teams on two big rebuild projects, Tūranga (the new central library in Christchurch), and Haere-Roa (the University of Canterbury Student Association building). They were good experiences but the most valuable part was that it taught me that large-scale public projects aren't the scale that I work best at. More recently, I've spent my weekends drawing up a new small, low-maintenance retirement retreat for my parents on their beach property in Hawkes Bay. That's been fun, but it's also been challenging trying to design for people I know and love! It's a perfectly scaled project for me: a 60m2 bach for two."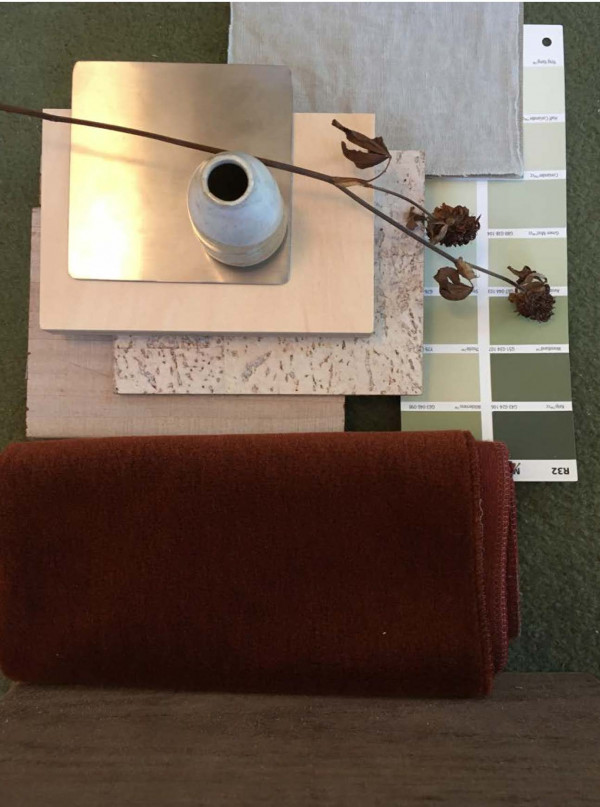 Chloe's palette for her parent's Waipatiki retreat
What would be an absolute dream project to work on?
"I would love to be involved somehow in providing low-cost, high-quality design housing to the masses. You know, just solving the problem that everyone is talking about right now. Failing that, small scale and space efficient projects for people that love colour and personality are always the dream."
Where do you find your inspiration for your projects?
"I get a lot of inspiration from the users of a project. I'm pretty nosy about how people live and what they enjoy about their own spaces. I pay a lot of attention to how I'm living in my home too, and always enjoy observing if other people in their own environments live in a similar way.
"In terms of colours and aesthetic I have some favourite designers who always deliver inspiration. For colour in particular I cannot go past Note Design Studio. They are Swedish and do phenomenal things. I follow a lot of fashion labels as well to get my creativity flowing."
Are there any strategies you employ if you feel stuck on a project?
"Just stepping outside the office can help clear the head. We work from an apartment down a laneway right in the middle of Wellington. A fifteen minute walk 'round the block observing the city and the Wellington people can be enough to get me out of a funk – even better if there's time for a coffee from one of the four or five cafés I rotate around.
"I also have a good support group of architecture friends in my life that can help with specific issues I have. Looking outside your immediate colleagues for help is pretty important when you work in a small office."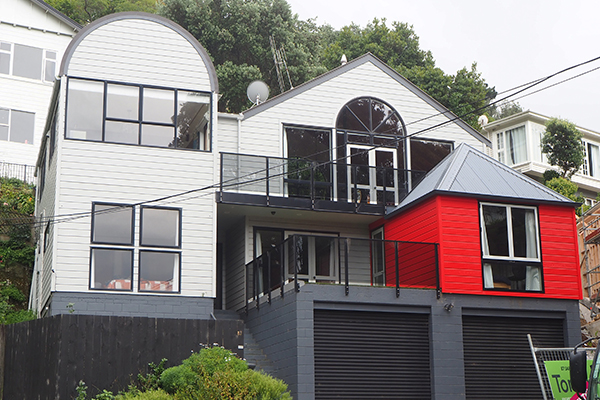 Chloe worked on this recently completed 2021 addition to a 1987 Roger Walker house in Wadestown, Wellington. The new addition features cladding in Resene Bright Red to complement the original house in Resene Sea Fog. Image by Nicky Hay.
What is your favourite piece of design advice you've ever received?
"To start with a strong idea (a parti pris) that then influences every subsequent decision or move. Keep asking yourself if you're reinforcing the parti or are you moving too far away from it and risking dilution or confusion.
"Another one I think of often is that my last boss would always say never present an option you're not happy with to a client, because they will choose it."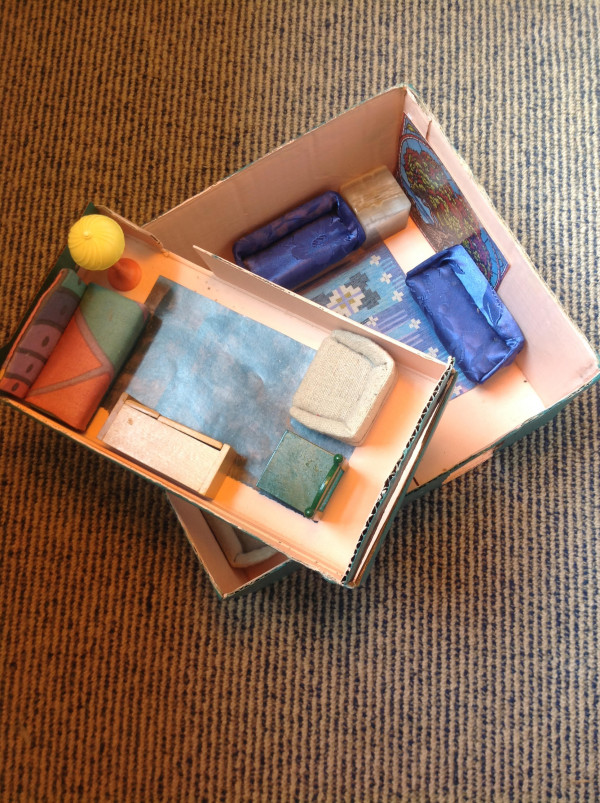 Chloe's early design work, featuring Resene Eden and Resene Dawn Chorus.
What do you love about Resene products?
"There seems to be a high-performing product for everything. You can ask for a gloss to coat a floor with and they'll recommend a specialty floor paint that's hard wearing enough to be walked on all day. The service in general is great, and they look after architects. I was especially impressed with the staff member in the Kilbirnie branch that worked through almost the whole neutrals range to match a paint chip off an existing wall of an old house for me."
What are you favourite Resene colours, what do you like about them and how would you use them in a project?
"Resene Irresistible is a strong magenta pink that I am using to paint the framing for my wardrobe at the moment – but now I don't want to put doors on it to cover it up! Pink is pretty new for me, and this one is really jumping straight into the deep end. Plus, it's in a lovely gloss finish. Resene Smoke Tree is the perfect milky terracotta, which I have used on a bedroom door in the past. Other favourite bricky hues include Resene Fahrenheit or Resene Afterburner. Those would be my dream kitchen colours at this moment. Resene Deep Koamaru is an inky blue that would work as an accent for these warmer colours, painted on chairs or a side table. I usually pair bright colours with expanses of clean white. My current favourite white is the creamy Resene Quarter Blanc."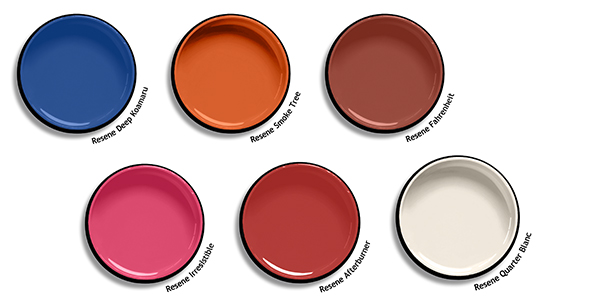 What are your key colour and design predictions for 2021/22?
"I'm embracing a whimsical palette that feels nostalgic but modern, sparking joy and optimism post-2020. The colour equivalent of a mint-condition vintage 1970s dress, or a big bunch of artfully wilting wildflowers. I would break through the sweetness of the flower hues with an acidic green and yellow.
"More practically speaking, I'm seeing more design moves that refresh existing spaces and provide a clean backdrop for modest and minimal living. Hard flooring options that are easy to clean and that you can change up cheaply (I'm into painted chipboard and painted cork floors), and splashing high impact accent colours on door frames and trims – stuff that you can change with the season or your whims."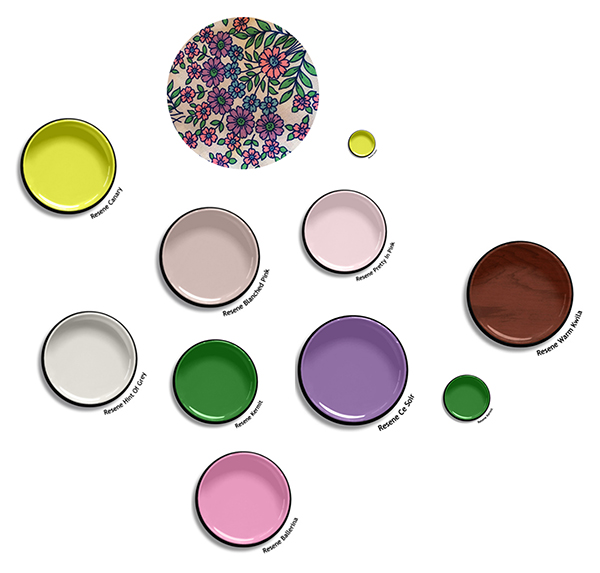 Chloe's predicted colour palette, inspired by a 1970s fabric print, includes Resene Blanched Pink, Resene Hint of Grey, Resene Ce Soir, Resene Kermit, Resene Ballerina, Resene Pretty in Pink, Resene Canary and Resene Warm Kwila timber stain.