►
◄
latest
habitat tv
blog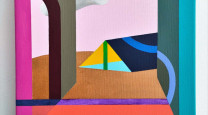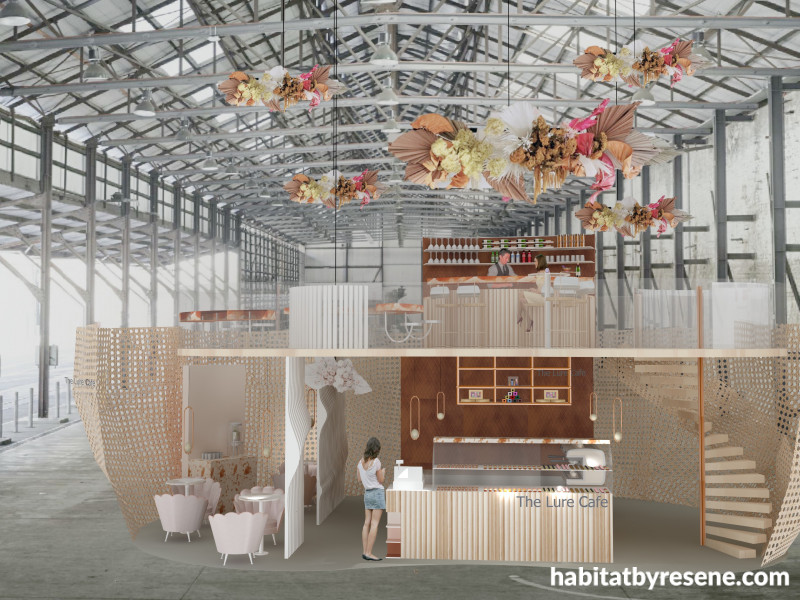 Earthy Resene clay colours lure customers into Victoria Saliakouras' curvaceous student concept
13 Sep 2021
It's always exciting to see what Sydney Design School's Interior Design students have to share – and the Resene colours that are influencing the next generation of designers.
A major project they're asked to undertake during their programme is to design a pop-up café concept to be located inside the historic Carriageworks facility during the Sydney Festival, which takes place for three weeks each January. The space needs to be multi-functional by combining eating or drinking with other activities, encourage visitor interaction and explore the use of materials and finishes in an innovative way.
"My approach was to have a cohesive design for up to 25 patrons. I was inspired by artist Kengo Kuma's use of natural light and materials and wanted to explore human interaction and the feelings that evokes. This led me to arrive at the concept word: utopia – an imagined place or state of things in which everything is perfect and everyone is happy," explains Victoria Saliakouras of her take on the assignment.
French patisserie by day and bar by night, her design, The Lure Café, offers pastries and desserts to dine in or take away with a drink menu that ranges from coffee and tea to exotic cocktails. As a way of interacting with visitors, the ground floor also offers macaron workshops for guests to perfect their dessert-making skills.
Victoria says the name 'Lure' was chosen to reflect the design's beguiling attraction, which entices customers to come take a closer look through its colour use and an impressive preserved floral installation that floats above. "The use of sweet, feminine pink tones with Resene Sakura and peachier Resene Provincial Pink evoke joy and euphoria while the tertiary terracotta colour, Resene Prairie Sand, allows for grounding and warmth," she says. "The arrangements are made by The Make Haus in colours that complement the paint choices and add to that utopian fantasy as customers scale the stairs from the enclosed café up to the exotic open bar space."
With sustainability in mind, Victoria looked to environmentally-sensitive choices. "Natural materials such as the bamboo on the bar bring tacticity while the rattan exterior walls also allow aesthetic light and shadow play. Aluminium coffee capsules have been reclaimed to form new aluminium stools while table tops made of resin, epoxy and recycled marble from Fict Studios' Fragment Series form unique designs," she says. For her painted surfaces, she specified Resene Environmental Choice approved paints and finishes.
We definitely wouldn't mind enjoying a few cheeky treats amongst this elegant and ethereal backdrop.
Top tip: To enhance the weathered tones of your hues, choose a matte finish, like Resene SpaceCote Flat for walls and ceilings or Karen Walker Chalk Colour for rejuvenated furniture.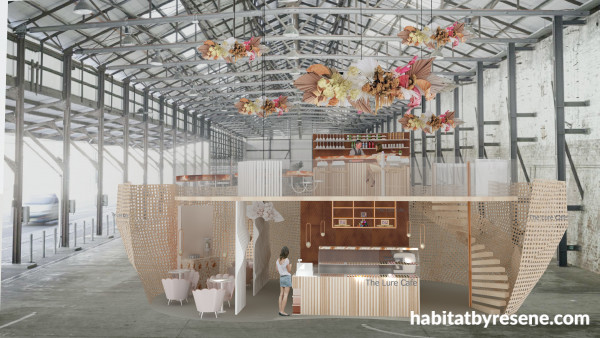 The large-scale preserved floral installation that hangs above the bar was produced by The Make Haus in hues to complement Victoria's Resene colour choices: Resene Provincial Pink, Resene Sakura and Resene Prairie Sand.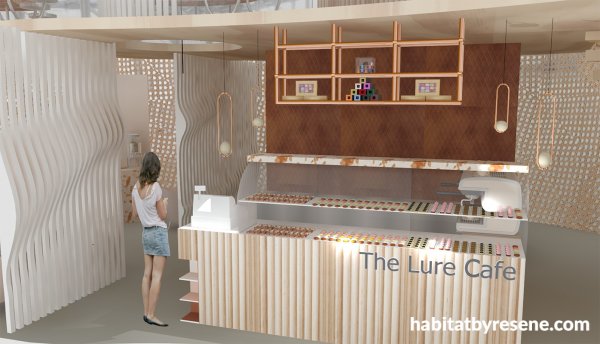 A textured wall in Resene Sandtex Mediterranean effect coloured with Resene Prairie Sand draws customers to the dessert bar. Small shelves below the cash register in Resene Provincial Pink, Resene Sakura and Resene Prairie Sand bring attention to gifts available to take away while the wavy wall in Resene Provincial Pink beckons visitors to the rear counter.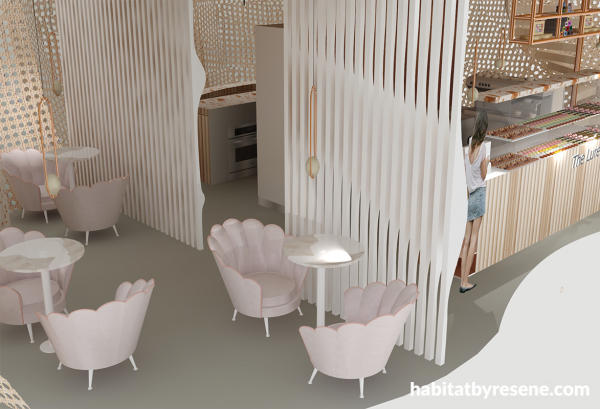 Walls throughout the ground floor portion of Victoria's design are permeable to allow slivers of light to filter through, creating further visual texture in the space through shadows. The wavy partition is in Resene Provincial Pink.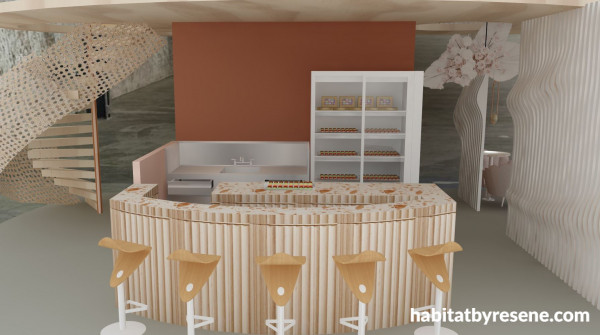 Around the back, guests can participate in macaron workshops to perfect their dessert-making skills. Back wall in Resene Prairie Sand, wave wall in Resene Provincial Pink and low wall (at left of bar) in Resene Sakura.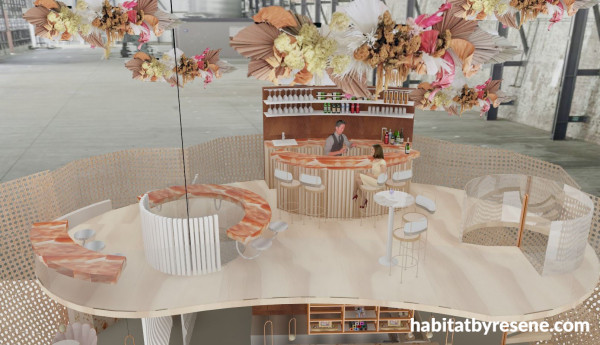 On the upper level, Resene Prairie Sand was used for a statement wall behind the cocktail bar and Resene Provincial Pink was used for the slated railing to provide colour continuity between the two areas. These hues are also reflected in the impressive floral installation.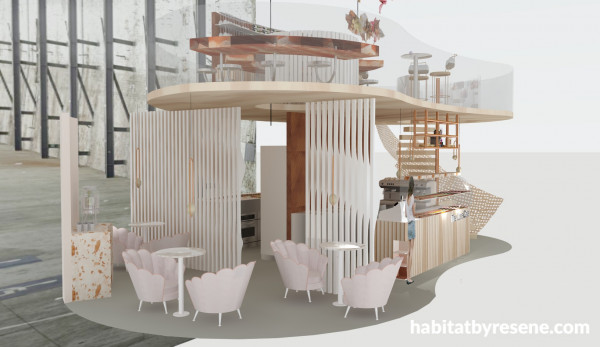 Victoria's curvaceous design has an elegant airiness about it. Bar wall in Resene Prairie Sand and wavy partition walls in Resene Provincial Pink.
Published: 13 Sep 2021