►
◄
latest
habitat tv
blog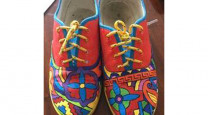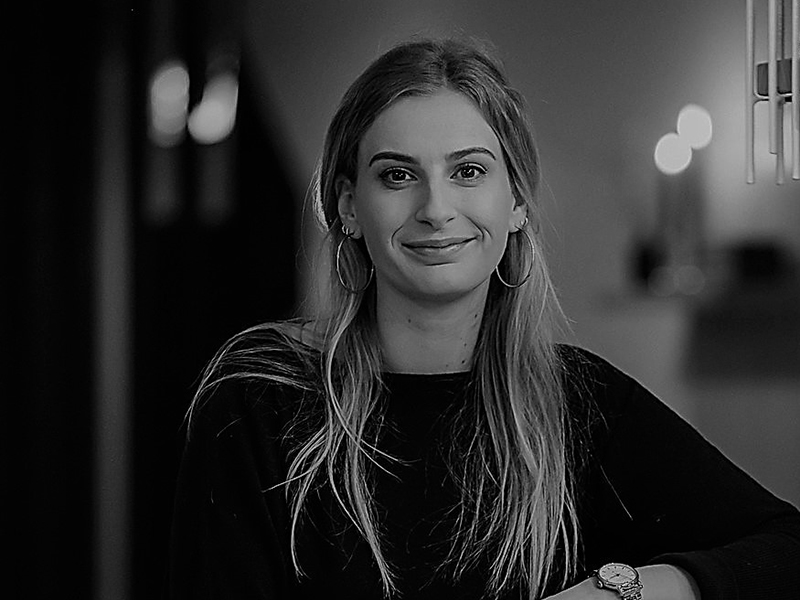 Family set the footing, but Anna Major found her own path forward
16 Jun 2020
Some of us choose a career in design. For others, it's almost as if the career has chosen us. As the daughter of owners of a longstanding décor business, that certainly seems to be the case for interior designer Anna Major.
After attending university and a small stint in hospitality, Anna returned to her hometown of New Plymouth to help out in the family business before gravitating towards starting up an interior design business of her own: Haus of Design.
"Coming from a household with parents that had their own businesses," says Anna, "this was always something I aspired to do and I am really happy that I did."
Anna tells us more about her blossoming career in residential, commercial and hospitality design, why she loves renovation design and the Resene colours she can't get enough of.
What brought you to where you are now in your career?
"I really have to give credit to my wonderful parents. I grew up in a family business that was all to do with the home. We sold furniture, homewares, paint, curtains and wallpaper and, being brought up around the moving trends and practical elements of designing a home, the business has been a huge part of my life. I have been extremely fortunate to work with family and friends who have built and renovated and who gave me the start that I needed to start creating a portfolio of work and it's all gone on from there."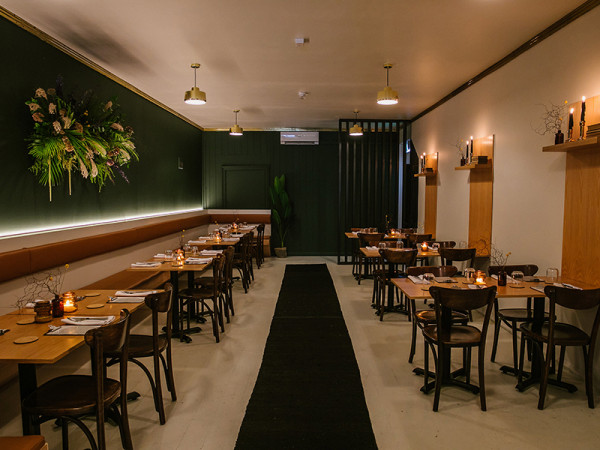 When it came to her design for Fork & Knife restaurant in New Plymouth, Anna's choice of Resene Timber Green steals the show – especially when underlit with strip lighting and offset by adjacent walls and ceiling in Resene Merino. For the floor, Anna picked Resene Citrine White, which has a hint of green at its heart. The slatted divider in deep dark Resene Cod Grey plays off the hue of the runner and dining chairs.
How has that impacted your work as a designer since?
"I guess it's the constant desire to stay involved with the trades, which has been what has created some really great results for my clients. I love passionate people who really branch out in their trade and work to create unique finishes, so working with those people to produce some original results is a hugely motivating part of my job.
"Design and technology moves very fast, so seeing the supply end of products definitely made me realise early on that investing time with suppliers to keep up to date with what is happening in the market was hugely important. I make it my responsibility to be well-read about the new products that are coming out so that when a client comes along that could potentially benefit from it, I can present those ideas forward with the right information to back them up."
You have a very elegant aesthetic and don't shy away from fully saturated colours, which can be a hard sell for some clients. How to you convince them to take the plunge on what they might see as a riskier design choice?
"I heard recently that around 70% of people choose white for the fear of choosing colour and getting it wrong – which blew my mind. But then again, it also made complete sense from how I have seen people approach building and renovating over the past 10 years.
"Colour is very personal, but it is also the most fluid part of the job – and there are almost endless options. I usually like to get a sense of who my clients are over the space of a couple of meetings before whipping out the fandeck. I work to find out what zones are being used by what family members to establish whether relaxed colours need to be used or whether a certain level of vibrancy is required to lift the space.
"I have some clients who have really embraced going with colour, and it has been amazing to jump on that and go bold! Others sometimes take a little longer to convince and then are blown away with the result as it is usually something they would have never chosen for themselves.
"Once you have met with clients a few times, they naturally begin to trust you as you establish that working relationship and they're happy to go with your recommendations. But if there is still some uncertainty in the air, then you honestly can't beat just painting a huge square of colour on the actual wall so that they can see and experience it in person."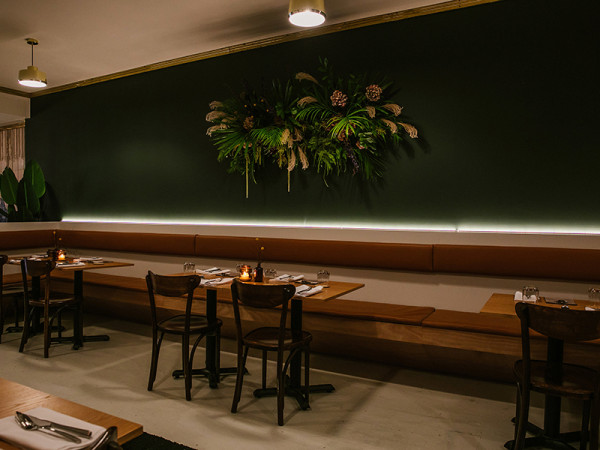 Dark and dramatic, Anna used moody Resene Timber Green to create intimacy in New Plymouth's Fork N Knife restaurant. The ceiling is in Resene Merino and the floor is in Resene Citrine White.
Being based in New Plymouth, do you find much of the demand for your work is regional or does your work take you elsewhere?
"I definitely find that most enquiries for my work stems primarily from those within my region, but with Instagram in particular, I do get private messages asking questions about my work which is always flattering and nice to see that it is getting seen further afield.
"Considering that recent times have forced many to dabble with more virtual ways of working, I hope that more clients consider working with an Interior Designer remotely. There will always be the need for face-to-face meetings and site visits, however, a lot of the work and selecting can be done through video conferencing and 3D renderings. It would be awesome to do more of that, as it could help remove those distance barriers for clients who might discover a designer online in another part of the world that they would be keen to work with."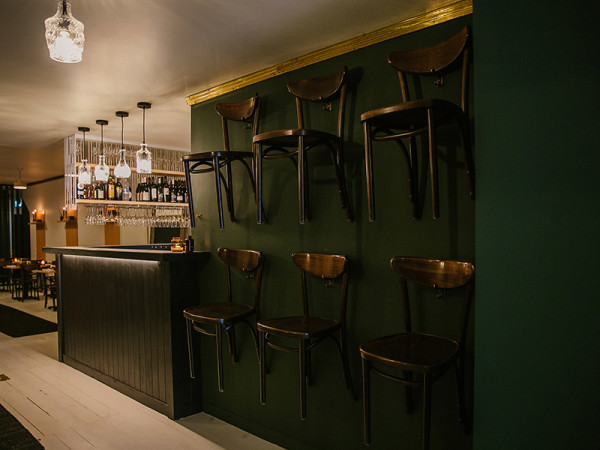 Strong accents of Resene Timber Green and brass set a tone of elegance at New Plymouth's Fork N Knife restaurant. The ceiling and surrounding walls are in Resene Merino while the floor is painted Resene Citrine White.
What are your favourite types of projects to work on?
"I really love tackling renovations. The payoff of the transformation is huge and they are usually quite challenging projects, which I enjoy. Most old houses are so solid that it's sustainable to take this approach, so there is also the turn-around factor in which you are potentially giving a tired house another 50 or so years of good life – which I also love. But the thing I love the most about them is that you're usually dealing with well-loved homes, or those that are about to become well-loved homes and the emotional investment is there. It's lovely working with clients that care that much about their property, so when it comes to where the investments get made and what pieces they 'splurge' on, it is really about what's best for the family – and it's always well worth it."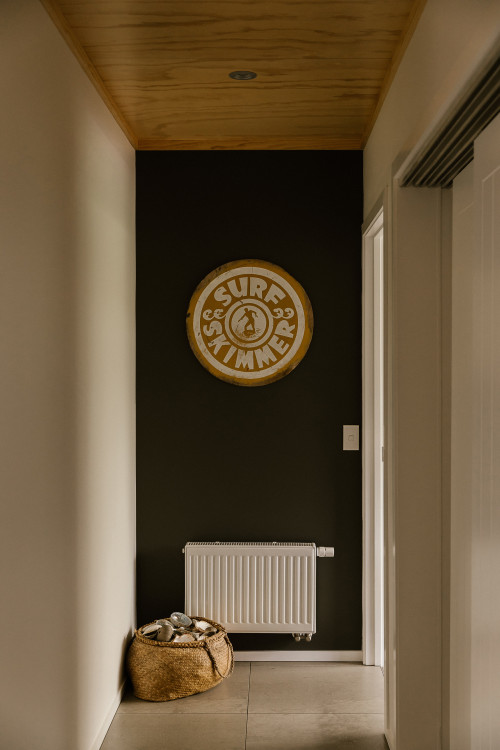 Elements of the beach are part of the home's interior scheme by Anna Major. The walls are painted in Resene Sea Fog with a feature wall in Resene Gravel. Anna says she was drawn to how the warm neutral sits alongside the timber ceiling.
What do you find your inspiration?
"People are always a huge inspiration, for sure. Those with big personalities and passion for what they do, I want to capture and embrace that in their design.
"Investing time in other regions and countries is also hugely inspiring from a design perspective. Seeing new ideas and fresh takes on concepts – especially for hospitality projects – is really imaginative and vibrant. It's exciting pushing the limits on your creativity but staying consistent to the idea is vital so that it doesn't go over the top."
What do you do if you feel stuck on a design project?
"I honestly can't beat putting pen to paper and really drawing out the space I'm working on and doing a couple of perspective images. It's definitely a time consuming thing to do – which sometimes is not a luxury I have – but because it takes so much longer to physically draw the space, it gives you time to free your mind and to really think your way through every inch of it. Sometimes, that process makes you realise just what was missing.
"3D renderings are my way of speeding up that same mental process, but drawing it out will always be my back-to-basics approach that helps me to slowly think about how to work out the issues at hand."
Anna says her choice of Resene Pioneer Red for this exterior was inspired by the red rust that metals turn to when exposed to the ocean. The trims are painted in Resene Black White.
What do you love about Resene products?
"I have a background in the paint industry which means I know more than your average Interior Designer when it comes to this category, but Resene really honestly has it all. It's a top quality product, with every type of decorative or specialised finish that you could need. The colour range is exceptional and it's great that it evolves every couple of years with a Resene The Range fashion fandeck.
"I also love that Resene is a family business and has a huge sustainability focus, i am always confident with what I specify and know that it is what is best for my clients."
What Resene colours are you currently crushing on?
"Resene El Paso is a wonderful earthy green which I really like, but I think Resene Cleopatra is the holy grail of the mustard yellows in the current Resene The Range fashion fandeck. I also use Resene Taupe Grey from the Karen Walker Paints collection quite a bit as I find it so versatile and fits with so many colour schemes."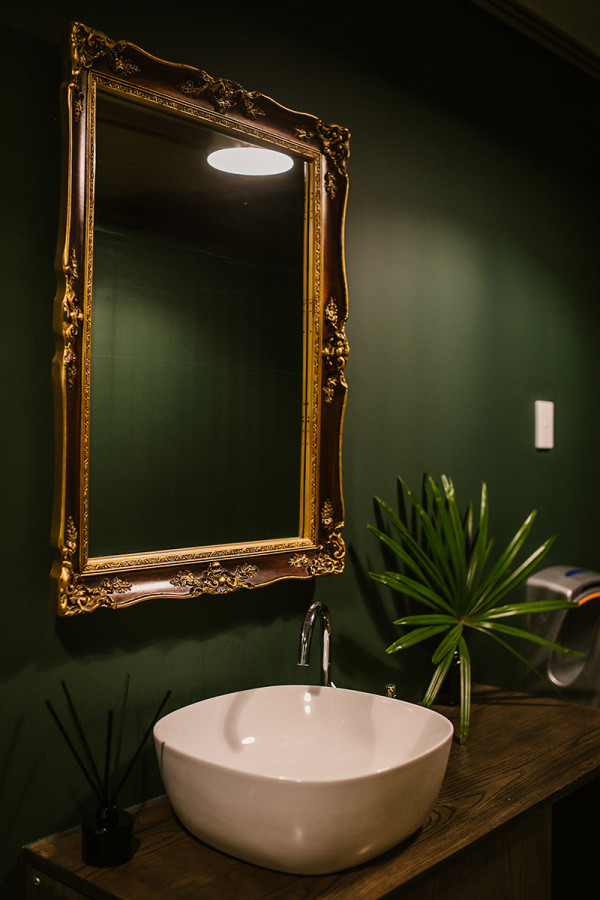 In the bathroom, Resene Timber Green is complemented by a timber vanity top in Resene Colorwood Sheer Black wood stain.
Any exciting upcoming news to share?
"I have just had my first baby, so I am really excited for her to grow up in an industry similar to what I did and get that girl playing with a colour wheel ASAP! I also have a couple of amazing clients doing some really cool properties right now, so keep an eye on my social media as those progress."
To see more of Anna's work, visit the Haus of Design website.
images Aimee Kelly Photography