►
◄
latest
habitat tv
blog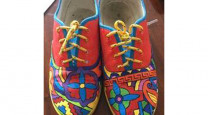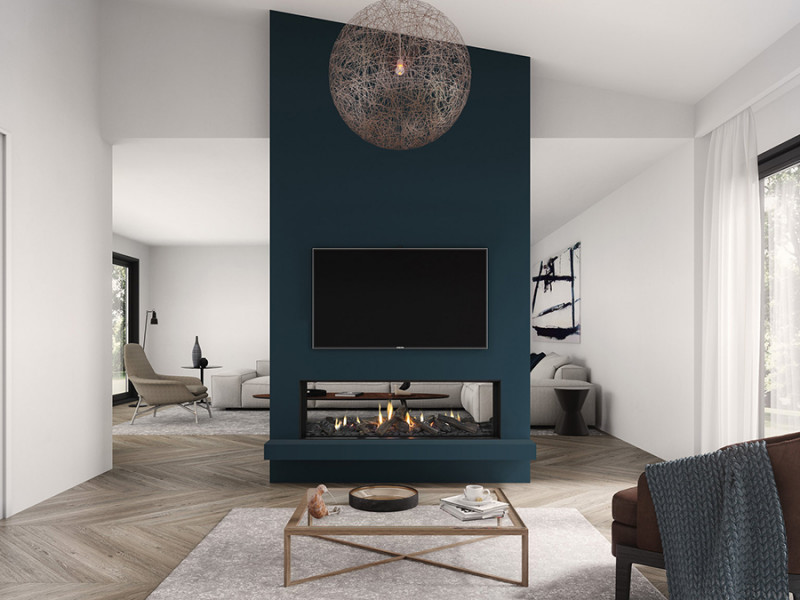 Form and function meet at the fireplace, if you design it right
04 May 2020
As the weather outside turns colder, your mind may also be turning to the different design options available for keeping your clients' homes comfortable. For as long as homes have existed, the hearth has been at their heart. And on a chilly evening, there is nothing quite like curling up in front of a fireplace with friends or family.
Thanks to technological advances, sitting beside a roaring fire no longer involves the back straining labour of felling trees and maintaining a wood pile. Today, it's a sensation that can even be accessed at the flick of a switch or the touch of a button – encased in what may be one of the most eye-catching elements of your whole design.
Even old hands know that it never hurts to have some expert insight to back up your plans – especially when it comes to large investment pieces. We asked Matthew Cuffe, Architectural Advisor for Escea, to share his designer top tips for incorporating a gas fireplace into your next project, whether it be for a client's home or your own.
While you do need council consent for a wood burner, consent is not required for a gas fire. Instead of being consented by the local council, gas fires are certified by the gas fitters themselves. The gas fitters are trained for their role and they take full responsibility for the installation process. Because the process for installing a gas fire is prescribed by the Gas Code, the council sees no reason to become involved.
One of the benefits of gas fireplaces is their Zero Clearance Technology, which allows the surrounding wall to stay cool. This gives you a lot of freedom when it comes to design, as you can surround your wall with most materials and place a TV directly above, Escea's lowest TV clearance minimum is only 200mm. Each model has its own clearance minimum though, so be sure to check the installation manual before specifying.
There's also no special non-combustible sheeting or construction required for an Escea fireplace – only standard building materials are required.
Many people think that a gas fireplace is more about ambience and looks than heating, but the heat output can be as high as 10.5kW. That's as much as a small log burner.
Escea's flexible flue technology allows you to run the flue up, down and sideways, to an external wall or roof (wherever works for your project). This enables designers to install a fireplace without a wall, the fire can be hutch-styled and this is good in a large space this as it adds a design feature while keeping the space open-plan.
The flue can run up to 40 metres (10 floors high) which is great for apartment installations. As the flue is extended some models of fire may be able to have insulated flues for a great distance, before requiring additional polypro drain flue to achieve the 40m metre maximum.
Escea gas fireplaces are room-sealed. For modern, well-sealed homes room-sealed fires will not upset the air quality or create a pressure difference, the air for combustion is drawn from outside. This makes the fireplace more efficient and safe from fumes than an open fronted gas fireplace.
It's a good idea to ensure there is easy access to the external fan unit for servicing, so keep that in mind when you are creating your plans.
Check that you are specifying the right type of flue kit for your fire and what works best. Escea has an Architectural Advisory team on hand to assist with these type of questions, and can help with your specifications and plans.
When it comes to the colour and material that visually surrounds your fireplace, having a gas fireplace can offer a lot more design flexibility since the fire is isolated to its firebox. It puts finishes like painted walls, wallpaper and stained timber panelling on the table, which weren't all previously viable options. You can choose anything from Resene paints and wood stains to your favourite Resene wallpaper.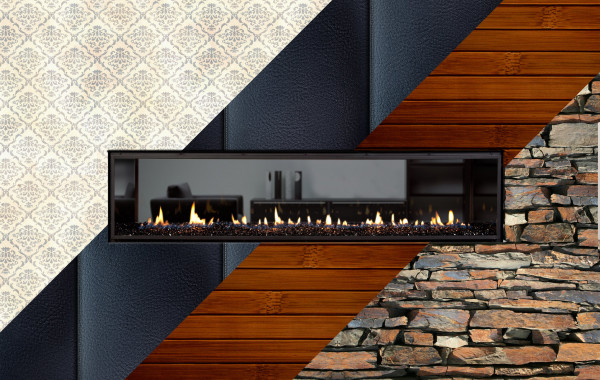 For more information on specifying Escea products as part of your plans, both indoors or outdoors, visit their website.
And if you need to repaint or stain part of a fireplace that will be remaining intact in a renovation, be sure to contact your local Resene ColorShop for advice on which products will work best for each surface.
Special thanks to Escea