►
◄
latest
habitat tv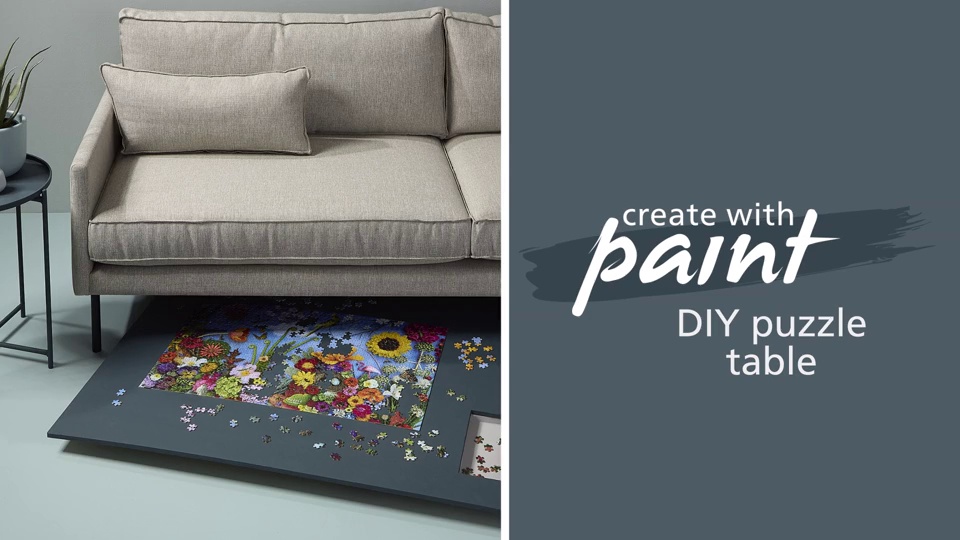 blog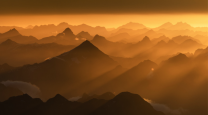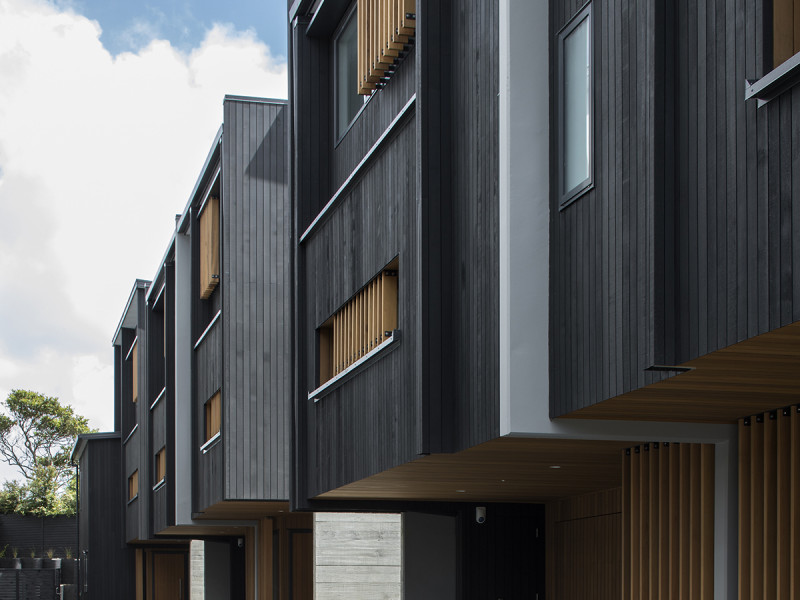 Going for dark cladding? Don't pass up this expert advice
21 Jul 2020
Black and near-black paints and stains are one of the most popular choices for those seeking a striking contemporary exterior for their project. But, it's a choice that isn't without some unique consequences. Whether you've chosen timber, concrete or some variety of composite cladding, as soon as you finish it in a dark hue, it's going to be absorbing a lot more of the sun's rays – and that heat has some serious effects on your substrate. Luckily, Jeff Jurlina, Resene Technical Services Manager gave us his top tips on how you can keep it protected so that your design will keep looking gorgeous for years to come.
According to Jeff, if you're looking for a dark finish, one of the best decisions you can make as a specifier is to opt for a Resene CoolColour formula. It can be used on all sorts of exterior materials and applications, from weatherboards and concrete to windowsills. While the result may still look like a normal Resene colour, the secret lies in its special pigment technology, which reflects more heat so that it doesn't get as hot as a regular colour would.
"Application of a Resene CoolColour will reflect more heat than the same hue made using non-cool pigmentation and reduce heat-related stress on the substrate. It's benefits are best when used for timber claddings, in particular, as timber cladding can undergo dimensional changes such as warping and cupping due to surface heating," explains Jeff.
"The darker the colour, the more surface heating that will result," he adds.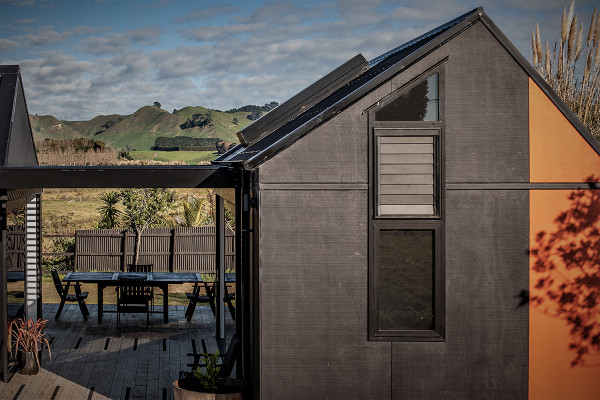 When you're after a contemporary look, black cladding can't be beat. The team at Tohu Architecture chose Resene All Black and a stripe of Resene Ayers Rock to define this residential gem.
How does it work, exactly?
Resene CoolColours are created by replacing the standard carbon black pigment that absorbs heat and light with a unique pigment that enables much of the infrared portion of the sun's energy to be reflected. This helps to keep the paint or stain and surface cooler.
Interestingly, this cooling effect can also be seen in plants. Most plants have leaves of very high chroma green. If those leaves reached the same temperature when exposed to solar radiation as those of a similarly coloured paint they would shrivel and die. They don't because the pigment – chlorophyll – absorbs what it needs from the visible range to photosynthesise but reflects the infrared range, keeping the plant cooler.
So, what makes this choice so important?
"Cladding suppliers apply an LRV restriction on the colour they will guarantee when applied to their substrates – which is a measure of visible light reflectance. Most suppliers of finger-jointed timber weatherboards place a LRV minimum of 45% on colour selection. The current trend of wanting darker colours on exterior cladding, including timber, means that application of dark colours to timber claddings do not meet the suppliers LRV cut-off."
However, TSR is the measured value Resene uses to demonstrate the benefit of a CoolColour system.
What's the difference between TSR and LRV?
"TSR is a measurement of reflection of near infrared, heat radiation. The TSR of a Resene CoolColour will always be higher than the TSR of the same colour made using non-cool technology."
While Jeff says there is no linear relationship between LRV and TSR, Resene has developed an algorithm to link the two parameters. To achieve the maximum heat reflection, Resene CoolColour topcoats are best applied over a CoolColour primer, but the majority of the heat reflection will come from the CoolColour topcoats.
It's worth noting, however, that consenting authorities will not accept TSR when looking at code of compliance.
"This is due to timber cladding suppliers maintaining LRV as their colour pass/fail criteria," says Jeff. "The current trend to paint timber-clad houses black has seen requests to use a CoolColour system with the assumption that the Resene CoolColour system will bypass the cladding suppliers LRV restrictions. Unfortunately, using the derived relationship between LRV and TSR, this is not possible due to the very low TSR of both the non-cool and cool black versions."
"While there is nearly a five-fold increase in TSR heat reflection of Resene CoolColour Black when compared to the standard version of the colour, using the algorithm the LRV minimum is replaced by a TSR minimum and the TSR minimum criteria cannot be met for black and near-black colours."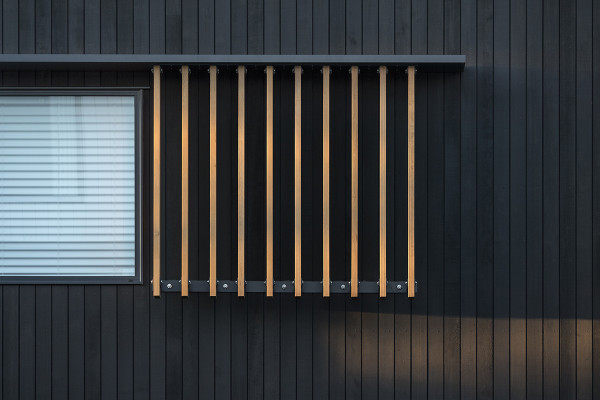 JWA Architects opted for Resene Woodsman CoolColour Pitch Black for the timber weatherboards on this project and Resene Woodsman Natural for the cedar fins. While it may not look different than a standard colour, the substrate is absorbing less infrared heat thanks to its special pigment technology keeping it cooler.
What options are available?
While not every Resene product is available in a CoolColour formula, you won't be short on options. Choose from Resene Lumbersider waterborne low sheen, Resene Sonyx 101 waterborne semi-gloss, Resene Hi-Glo waterborne gloss, Resene Summit Roof waterborne roof paint, Resene Enamacryl waterborne gloss enamel, Resene Lustacryl semi-gloss waterborne enamel, Resene Super Gloss enamel, Resene X-200 weathertight membrane, Resene Walk-on paving paint, Resene AquaShield mineral effect, Resene Non-Skid Deck & Path, Resene Woodsman Decking Oil Stain, Resene Waterborne Woodsman wood stain and Resene Woodsman Wood Oil Stain.
There is a wide range of Resene CoolColour hues available – just look for colours marked with a 'cc' on Resene colour charts or view the entire range online.
Still not sure what to choose? It never hurts to ask. Check with your Resene representative or ColorShop or to see if a Resene CoolColour is the right choice for your project. You can also find the answers to some of Resene's most frequently asked questions and learn more about Resene CoolColour technology here.
architectural design JWA Architects, Tohu Architecture
images Simon Devitt, Sharni Dysart