►
◄
latest
habitat tv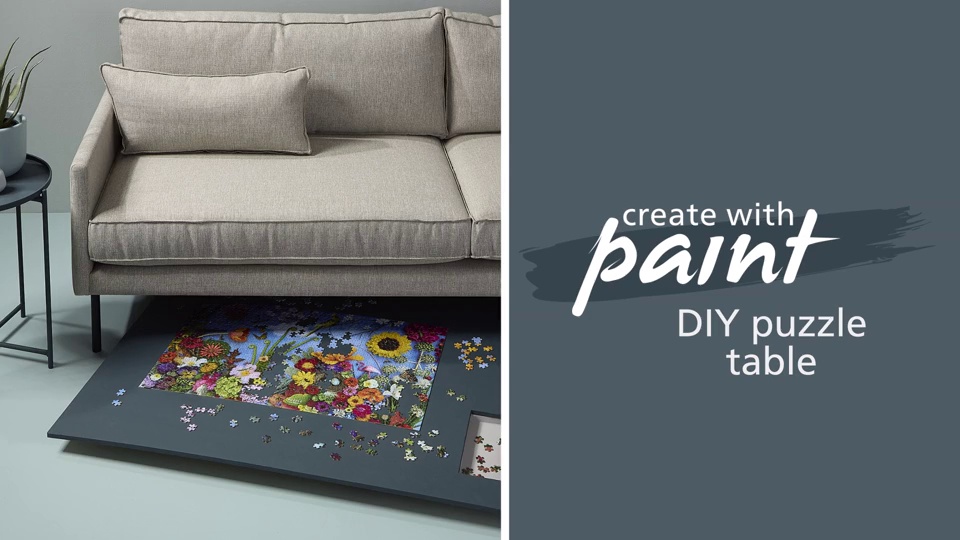 blog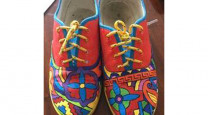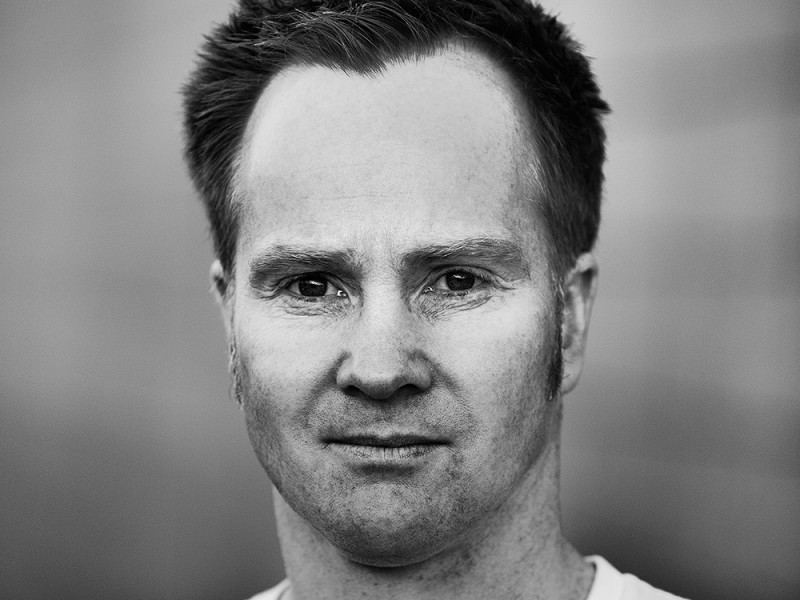 Jason Higham designs for the long haul
08 Dec 2020
For Jason Higham of Higham Architecture, a career in architecture was always in the cards. "I was always into drawing, building models, colouring, problem-solving and analysing things from quite an early age."
But once he had finished his education in the late 90s, the industry was in a bit of a lull and employment opportunities were few and far between. "After some brief stints of work experience and a sustained period of contract drafting, at the suggestion of a colleague, I went into business in early 1999," says Jason.
"I was fortunate enough to win an award for the second project I completed – a small bathroom renovation – so that provided a great springboard for me as a young designer."
Nearly 22 years and more than 30 awards later, Jason says he is still enjoying the excitement and challenge that each new project brings, and the amazing people that come with it – something he hopes will continue for a long time yet.
We chat more with Jason about his design principles, the projects that get his wheels turning and his favourite Resene paint colours.
What led you to focus on residential design?
"Our homes are such a big part of our lives – they're where we eat, sleep, bathe, connect, grow and more, so there's a natural affinity there that is widely shared. I find it endlessly engaging being a part of shaping the way people live and the many forms that can take."
"What I also love about it, from a pure planning perspective, is the puzzle-like nature of making spaces work and interconnect with one another within a fixed setting. Problem-solving features in all aspects of residential design, whether it be space management, services management or technical detailing, and I love a challenge, so it's a great fit for me!"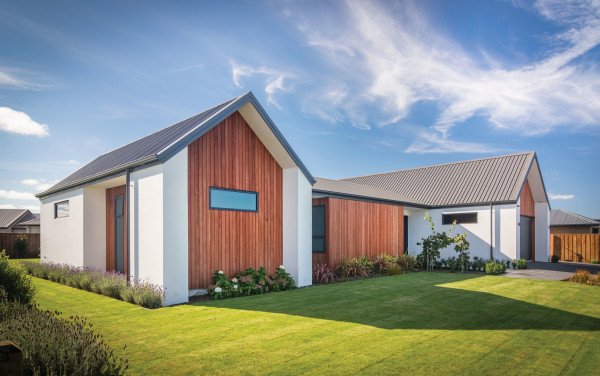 Plaster cladding in Resene Quarter Black White and timber cladding finished in Wood-X Torlesse exterior wood oil, available from Resene ColorShops. Design by Higham Architecture, build by RJ Murray Builders Limited, image by Mick Stephenson.
Many of your projects incorporate key Universal Design (UD) principles, and you have quite a few that are Lifemark certified – including a number with five stars. Why are UD principles such an important part of your work?
"A home should be able to house and welcome anyone, regardless of age or ability, so designing with those principles in mind just feels like the right thing to do – we should all be doing it. Incorporating Universal Design principles is essentially future-proofing the home, avoiding the need for expensive retrofits later, so in the long run it's better for both the environment and your wallet!"
What are your favourite types of projects to work on?
"That's an easy one – 'forever homes'. Big or small, renovation or new, it doesn't matter as the key ingredient in this situation is that the clients, because they are planning to live in the home long term, are inherently more engaged in the process of ensuring the best possible design outcome. The oft-cited issue of designing for 'resale value' is much less of factor in these projects, so they become more personalised and more rewarding to be a part of. The long term nature of them also means they're far more open to inclusion of Universal Design principles."
Where do you find your inspiration for your designs?
"The surrounding environment; be it the buildings or the nature around a site, I think context in architecture is really important. Clients may have specific requests of course and that can drive some aspects, but in general, I like to draw inspiration from the local environment of each project."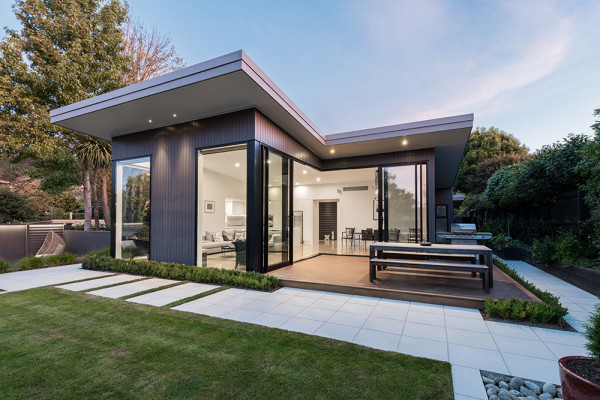 Vertical weatherboard cladding, fascia and retaining wall in Resene Baltic Sea, horizontal fibre cement panel cladding in Resene Foundry, soffits in Resene Concrete and interior walls in Resene Half Concrete. Design by Jason Higham, build by Frost Architectural Builders, image Stephen Goodenough.
Do you have any special strategies that you employ if you feel stuck on a project?
"Popping out for a coffee is one of my favourite strategies. If nothing else, getting a breath of fresh air and a change of scenery by walking to a local cafe can be enough to free the mind a little. Throw in some caffeine and you're away again!"
What do you love about Resene?
"The constant innovation in product offerings and their pioneering and embracement of new technology, all the while dedicated to quality, enduring results. The technical support is also superb and, best of all, they're a Kiwi company!"
What are your current favourite Resene colours?
"Resene Space Shuttle welcomes me home each day – it's our front door colour. For a pop of colour and fun, the vibrant lime green of Resene Hashtag also appeals."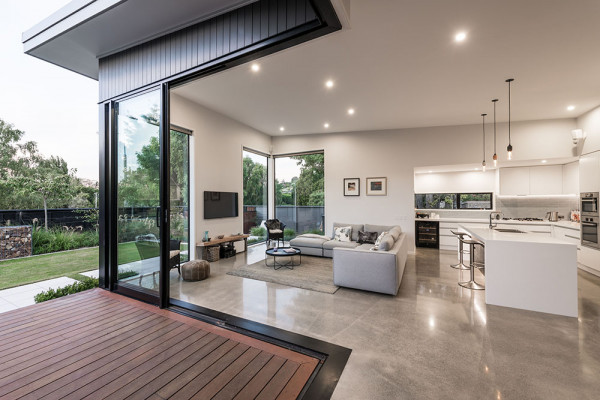 Cladding, fascia and retaining wall in Resene Baltic Sea, soffits in Resene Concrete and interior walls in Resene Half Concrete. Design by Jason Higham, build by Frost Architectural Builders, image Stephen Goodenough.
While it's been a very difficult year to plan for, but do you have any exciting upcoming news to share?
"It's been a year of renovation projects for me, big and small, so it's exciting to have recently confirmed a couple of new homes to freshen up the workload as we head into the new year! Also, my first ever Lifemark-rated renovation project has just started construction. It's incredibly difficult to achieve a rating of this sort in a renovation, there are only a small handful in NZ that have, so it will be great to see this one come to fruition."
To see more of Jason's work, visit the Higham Architecture website and our feature on Universal Design in the inaugural issue of BlackWhite magazine.
design Higham Architecture
images Stephen Goodenough