►
◄
latest
habitat tv
blog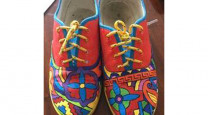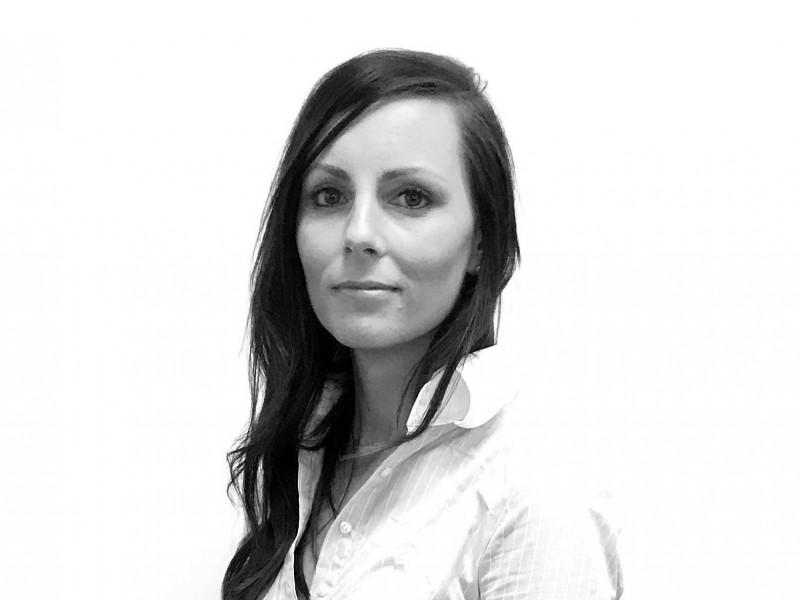 Kitchen designer Kristen Reid shares what made her fall back in love with the building industry
18 Aug 2020
For Rangiora-based designer Kristen Reid, her passion for kitchens and joinery design is far more than a job – it's her life.
Through both her own company, Kristen Reid Design, and as head designer for Mastercraft Kitchens – a kitchen manufacturing company with numerous locations across New Zealand – her typical work week includes everything from designing set standard kitchen plans for nationwide housing companies, creating beautiful bespoke kitchens for her own clients and the occasional TV or radio appearance to share her kitchen savvy.
But her work doesn't end there. Her weekends are often spent building properties with partner Jason and son Makinnley. "We live and breathe building and construction," says Kristen. But that wasn't always the case. She tells us more about what brought her to where she is today, how she gets 'unstuck' when she's in a design rut and, of course, the Resene hues she's loving right now.
What path brought you to where you are now in your career? Did you always want to specialise in kitchen design?
Straight out of high school, I had no idea what I wanted to do with my life so I took a gap year and worked for a local builder who also had a furnishings store. While working for him, I met his fabulous kitchen designer who took me under her wing and taught me everything she knew. From the age of 19, joinery design has been my true passion – and I wouldn't change a thing.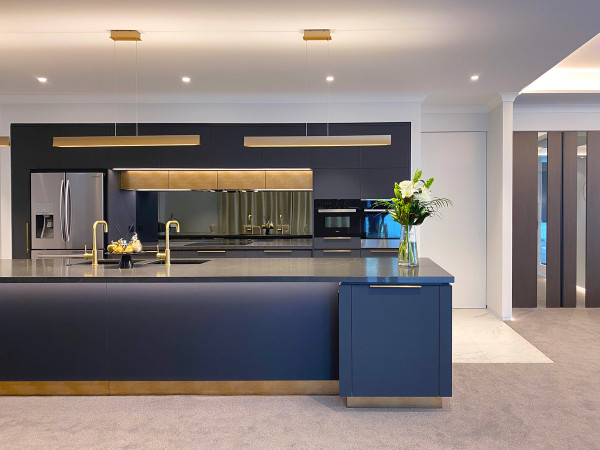 Resene Double Black White walls and gorgeous lighting balance out the stunning dark joinery in this kitchen designed by Kristen Reid.
Your family is quite involved in the building industry. Did that start before or after you became a designer?
When I was a kid, being stuck in the hardware store with Dad for what felt like days on end wasn't really my thing. I started loving the building industry right from my very first job for Steve during my gap year, but things really ramped up when I went to a kitchen site measure and ended up marrying the builder! Together, we love getting stuck into building projects. Five new builds and two renovations in 12 years. I'm tired just thinking about it!
How has your work changed in post-quake Canterbury compared to pre-quake?
I have noticed that clients are more skilled-up on product knowledge and are braver when it comes to experimenting with different materials and finishes. But that may be just a change in times, since there are so many great platforms to be informed about building products now. And those platforms are a lot more relevant to New Zealand markets now, too.
What are your favourite types of projects to work on?
Projects where the clients are not afraid of building a home that's for themselves and not just for 're-sale' are my favourite. Any space with personality is a fun space to work on. It may not always be what I would have in my own home, but it makes me happy to put a kitchen into a client's home that is 100% them.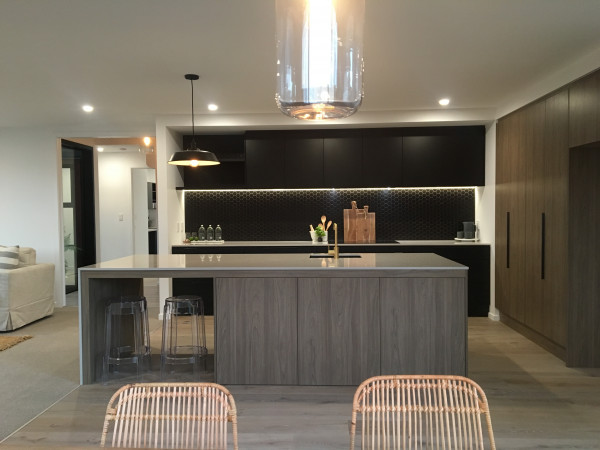 Dark meets light in this dramatic kitchen designed by Kristen, which is enveloped in Resene Black White walls.
Where do you find your inspiration for your kitchen designs?
I have a few ways. Firstly, talking to the customer at length about the style they like, the era of their home, their lifestyle and 'keeper' pieces of art. In a renovation, a site visit is a must in order to see the space, furniture and feel for the home. That is generally inspiration enough to get something sparking. If all else fails, a phone call to my designer friends for a natter usually does the trick!
Since it's quite popular to have fairly neutral kitchens, how do you find ways to make each of your projects unique to the homeowner?
There is always something that makes a kitchen unique. It could be adding some floating shelves for the client to show off some of their favourite things or an amazing neutral textured splash back. Layers and texture in neutrals are key, I believe, to give it a unique identity.
Do you have any special strategies that you employ if you feel stuck on a project?
I turn to my friends and workmates. I am lucky enough to work alongside some amazing architects and designers. We often bounce ideas off each other. I'm not one for cruising the net for inspiration, so when I get stuck, I am more likely to hail down a friend in the industry for feedback. Friday night drinks are essential to exchange product knowledge – or that's what we tell ourselves anyway!
What do you love about Resene products?
They're easy to specify. I have been using the products so long that when someone describes which shade of white they are after, I can think of it almost straight away. I also like that my painter uses Resene!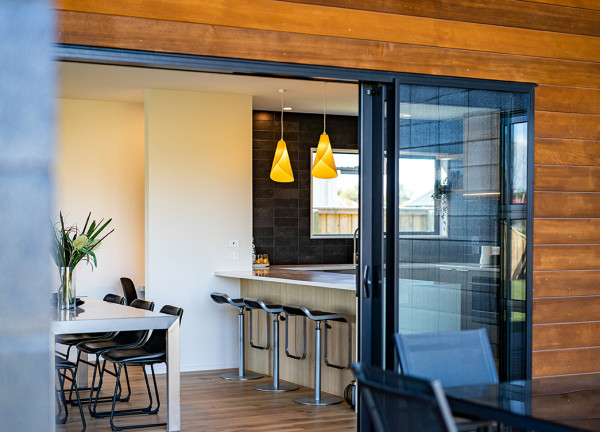 Even just peeking in on a project from the outside, you can see Kristen's design prowess clearly on display through her lines and repetition. Walls in Resene Half White Pointer and exterior timber cladding stained in Resene Woodsman Natural.
What Resene colours are you currently crushing on?
All greens! From earthy to emerald, if its green, I'm keen! Resene Turtle Green is my current favourite.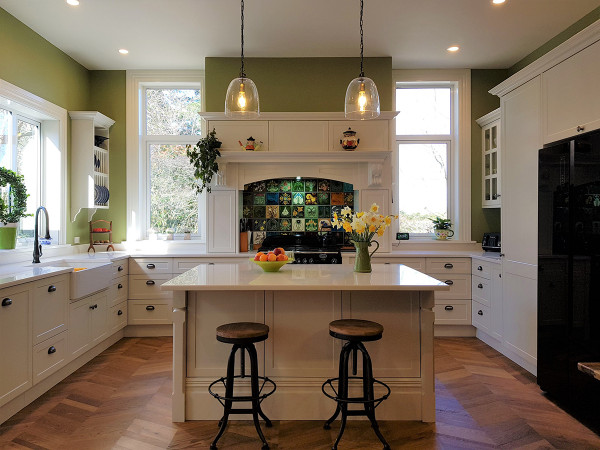 This striking traditional kitchen by Kristen boasts walls in Resene Wilderness and cabinetry in Resene Half Thorndon Cream.
I know this year has been really hard to plan for with so much 'up in the air' for many people, but do you have any exciting upcoming news to share?
We are moving shortly into a space where there are no white plasterboard walls! Every room is a shade of moody grey, exposed brick and ocean colours, and I'm excited to move into an unconventional space that is designed around it feeling fun for our six-year-old – complete with neon lights and swing chairs!
To see more of Kirsten's work, check out her stunning online portfolio.
images Kristen Reid, Jason Higham