►
◄
latest
habitat tv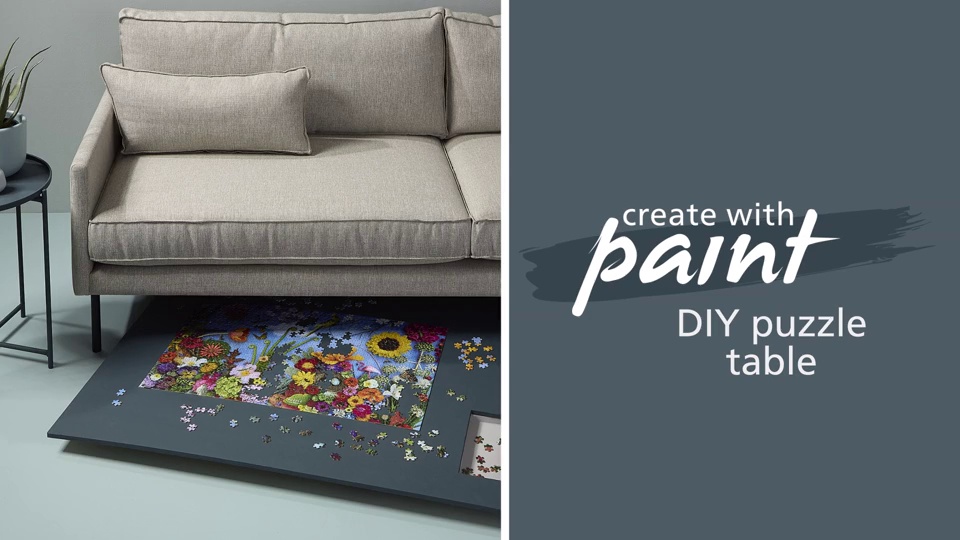 blog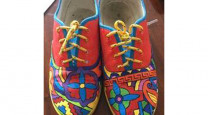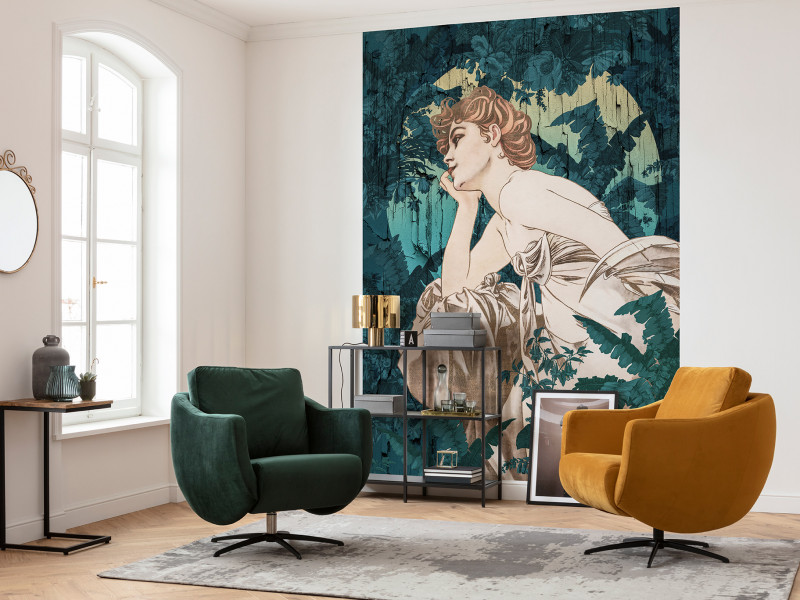 Move over, Art Deco – Art Nouveau is back
26 Jan 2021
If you've read a design magazine or set foot inside a furniture shop sometime within the past two years, you've undoubtably witnessed overwhelming evidence of the resurgence of Art Deco-inspired forms and finishes. While this style was popular during the roaring twenties of the 20th century, it seems the 2020s has begun looking even further back in the history books for design inspiration.
Art Nouveau, a dynamically flowing style that was most popular between 1890 and 1910, is making a sweeping comeback – a trend that's almost as much of a surprise as it is unsurprising. Highly decorative and at times ostentatious, its curling vine-like ornamentation comes as a stark contrast to the minimalism and clean lines that have become synonymous with contemporary design.
But time and time again, we've seen this same behaviour take place in the design world: one trend steadily gains popularity until it becomes the pervasive norm, then another countering idea emerges in response to replace it. Art Nouveau first came about as a reaction against the academic art, eclecticism and historicism of 19th century architecture and decoration; then the verticality and masculinity of the Art Deco movement, of course, rose up in response to that. Presently, the reverse is occurring.
These sorts of trends need not be treated as all-or-nothing commitments. In fact, Art Nouveau and Art Deco-inspired styles can complement modern and contemporary forms beautifully. The secret lies in being deliberate about your design choices and creating the right balance.
If your client is keen to fuse a touch of Art Nouveau, one idea is to incorporate a wallpaper mural into your plans. In the right project, these six designs from the Resene Wallpaper Collections would make a show-stopping feature.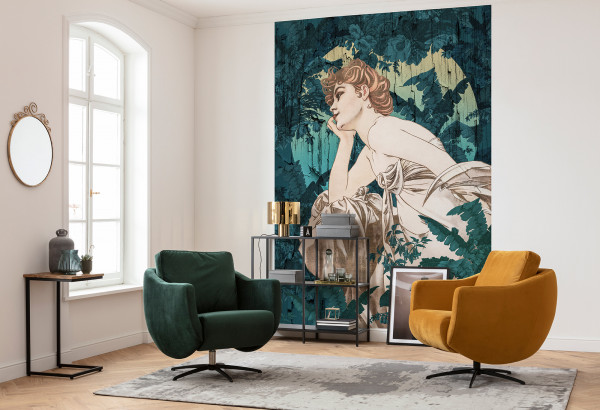 One of the most famous artists of the Art Nouveau era, Alphonse Mucha's striking style sets the tone in this richly coloured lounge thanks to Resene Wallpaper Collection HX4-027. Make a splash with this eye-catching mural in a reception or waiting area with walls in Resene Eighth Blanc, flooring in Resene Colorwood Rock Salt, velvet furniture in hues inspired by Resene Palm Green and Resene Pirate Gold, plus select accessories in Resene Gold Dust metallic for a polished, gilded look.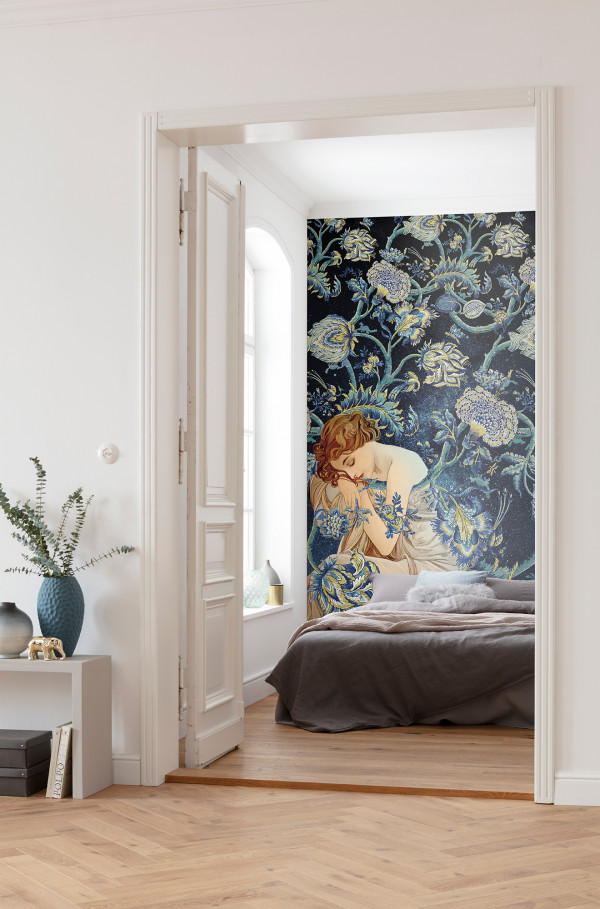 Alphonse Mucha meets William Morris in Resene Wallpaper Collection HX4-037. The reposed female figure shrouded with pretty navy paisleys is the perfect fit for a residential bedroom, but it could work equally well for patient treatment rooms in a physiotherapy, massage or acupuncture clinic. Try teaming it with Resene Half Shark, Resene Quarter New Denim Blue, Resene Tasman, Resene Joanna and Resene Sazerac to pull key hues from the mural out into the rest of the room.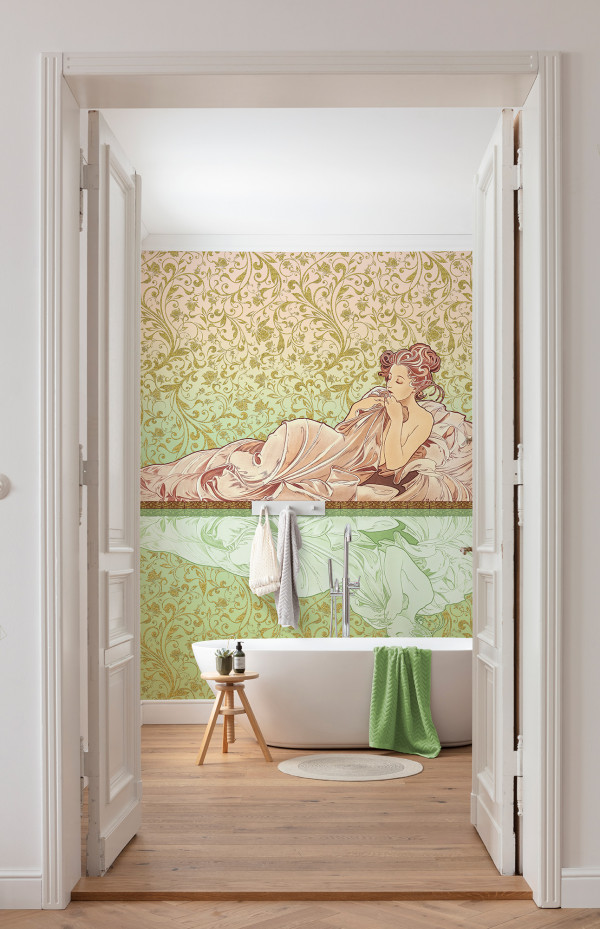 Try Resene Wallpaper Collection HX4-035 as the showpiece in a spacious bathroom or spa with timber flooring stained in Resene Colorwood Natural, surrounding walls in Resene Cararra, trims and ceilings in Resene Half Cararra and accents in Resene Amulet and Resene Innuendo.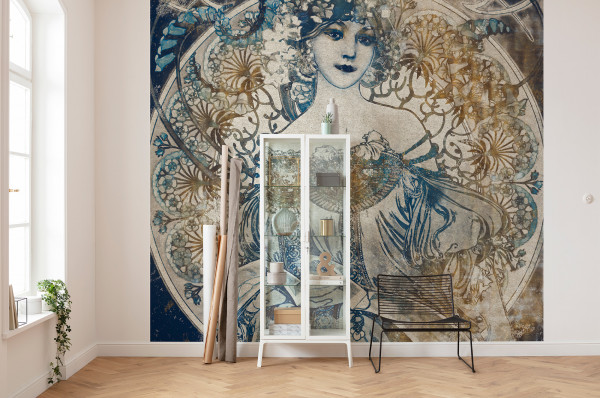 The oversized figure enclosed in a medallion in Resene Wallpaper Collection HX6-041 is reminiscent of those in Alphonse Mucha's seasonal themed lithographs. It's ideal for a statement wall in a restaurant or retail setting with walls in Resene Half Nomad, flooring in Resene Indian Ink, furniture and fixtures in Resene Element and accents in Resene Lichen and Resene Matisse.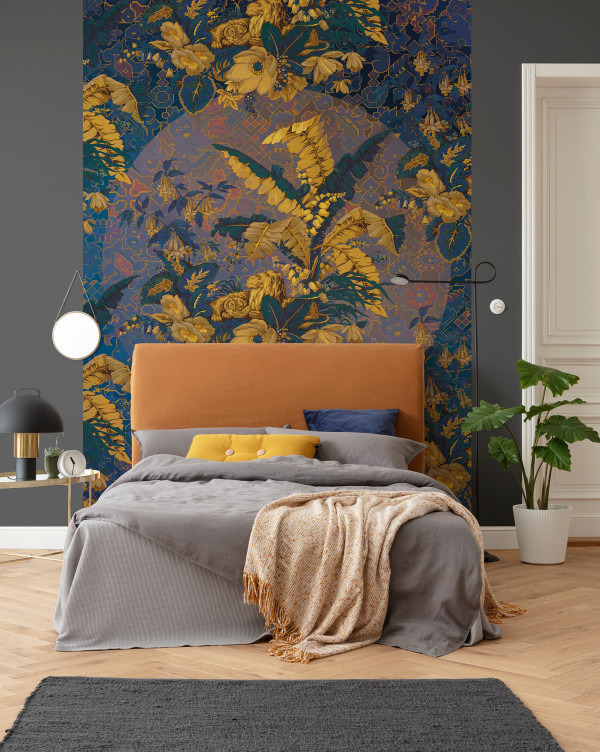 Resene Wallpaper Collection HX4-028 delivers the distinct floral motifs that are synonymous with Art Nouveau but comes as a fresh take with its non-traditional colour combination. Liven up a lobby, bathroom or bedroom by pairing this mural with adjacent walls in Resene Half Baltic Sea, furniture in Resene Toffee, then finish off the look with accents in Resene Silver Chalice, Resene Madison and Resene Pizza.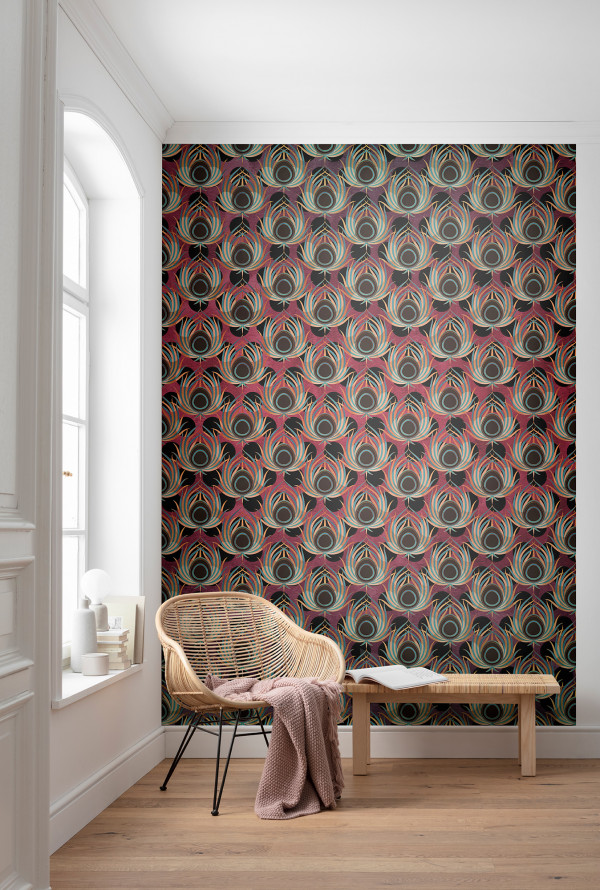 Resene Wallpaper Collection HX4-033 has added depth over your typical repeating wallpaper pattern thanks to the mural's gradient background. Moving from deep plum to pale raspberry and back again, this design is ripe for pairing with adjacent walls in Resene Eighth Biscotti, a statement door in Resene Merlot and furniture and accessories in Resene Settlement, Resene Coral Tree and Resene Vintage.

View more latest releases in the Resene wallpaper library, www.resene.com/wallpaper, or view the full collection at your local Resene ColorShop.