►
◄
latest
habitat tv
blog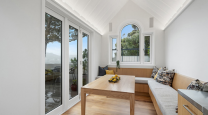 Master Builders' Chief Executive David Kelly shares his tips for building in the challenging climate.

Planning... more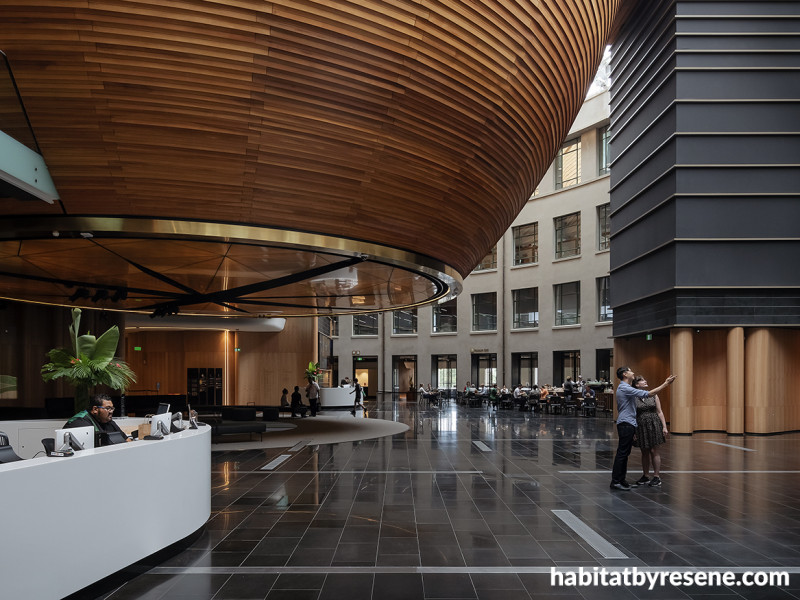 Popular Auckland architecture guide gets an in-depth update
06 Aug 2021
Those who are keen to do some urban exploring as the weather warms up will be chuffed to learn a revised edition of popular bestseller Auckland Architecture: A Walking Guide has been released. In this new edition, which has been brought up to date for 2021, architecture writer John Walsh once again teamed up with architectural photographer Patrick Reynolds to offer an expanded self-guided walking tour of significant Auckland buildings, from the Victorian era through to brand new.
Handily sized for pockets and purses, the book is perfect for Aucklanders and visitors alike. The sparkling and informative text is accompanied by easy-to-follow maps for each of the five routes that now take you past 65 of the city's most notable architectural treasures.
As avid fans of the original 2019 book, we were excited to catch up with John to learn more about the revised edition.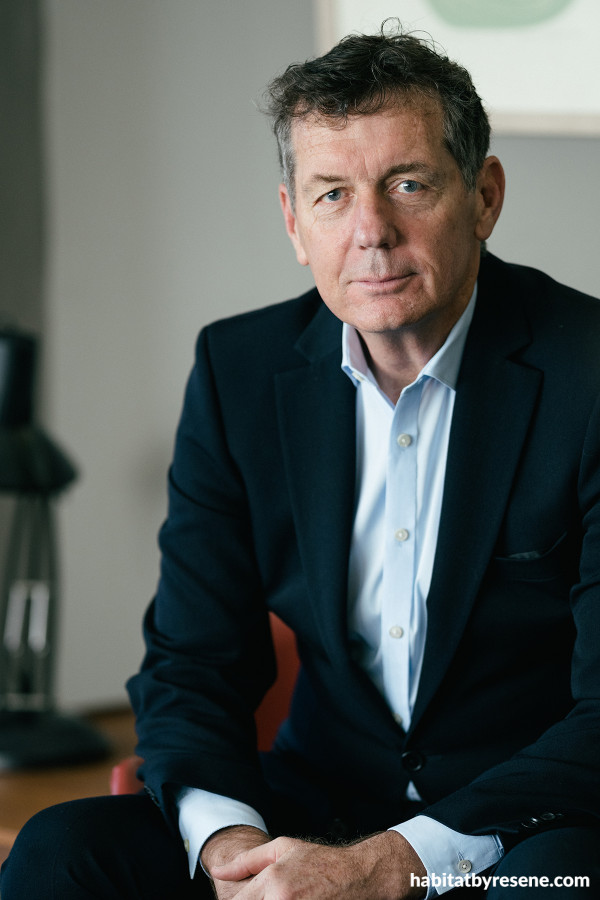 What inspired you to create Auckland Architecture: A Walking Guidein the first place?
"I thought there was a place for a guide that would be useful to people, whether locals or visitors to the city, who have an interest in architecture and might have a couple of hours to explore part of the city – the guide is arranged in half a dozen walks. I hoped this would be an engaging way to learn something of the history and character of Auckland through the city's significant buildings. Also, of course, the book is an introduction to the architects who have worked in Auckland since the 1850s, to the styles they have used, and to the people or organisations who commissioned work from architects. And I like working with Patrick Reynolds, who took all the photos in the book. He has his take, and I have mine – I think his photos and my words work well together."
What spurred the revised edition of the book (beyond Massey University Press kindly offering you more pages)? When you released the original edition, were you left feeling that it was an unfinished work and that there were other stories you wish you could've told?
"After the first edition of the Auckland guide came out, Patrick and I did a guide to Christchurch architecture. I felt I was getting into my stride – there were more buildings in it than there were in the Auckland book. With due respect to Christchurch, I thought 'that can't be right', so I looked again at the centre of Auckland and found many other buildings with stories worth telling."
I understand there are 18 new projects in this edition. Are these mostly newly constructed projects or further historical projects that you didn't get a chance to include in the original version? And did you also have a chance to include any more discoveries about buildings that were included in the first edition?
"There are some projects that were completed after the first edition came out, such as Commercial Bay, the Hotel Britomart and the South Atrium of Auckland Museum. And then there were buildings that certainly deserved to be included in an expanded book – Tāne-nui-a-Rangi, the carved meeting house at the University of Auckland's Waipapa Marae is one of those buildings, as is the university's Fale Pasifika. There were a couple of lesser known buildings that also deserved a shout – Sacred Heart Church in Ponsonby, for example."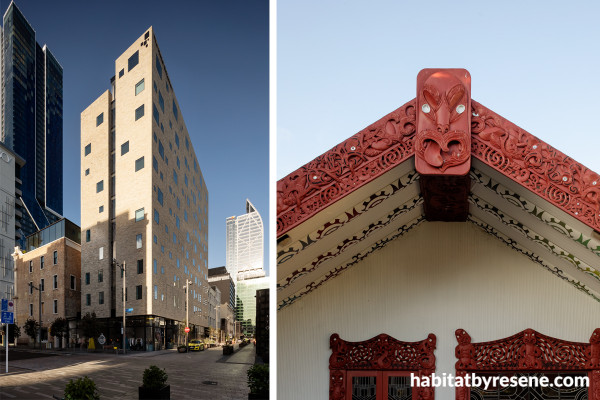 Hotel Britomart and Tāne-nui-a-Rangi (right)
I hear there are plans for a Wellington version to be released in the not too distant future as well. Can you tell us anymore about that and the timeline for when readers can expect to pick it up?
"The Wellington guide will be published next summer. It will be bigger than the Auckland and Christchurch books – central Wellington is New Zealand's most urban place, and because the city is the capital it has lots of government and cultural buildings, and many businesses built their offices there in the twentieth century."
Do you have any favourite architectural projects? And were these your favourite before you started the Auckland and Christchurch books or did they become favourites once you dug a bit deeper into their stories?
"In Auckland, I've always liked West Plaza (Price, Adam Dodd, 1974), which is such an elegant building. The Greys Avenue Synagogue and Community Centre (John Goldwater, 1967) is a wonderful building designed around a courtyard – such a good type for Auckland. And Cheshire Architects' new Hotel Britomart is very cool insertion of a new building into a heritage precinct. In Christchurch, I particularly like Toi Moroki Centre of Contemporary Art (Minson, Henning-Hansen and Dines, 1968) because it is such a staunch little building and has retained its looks, unlike many of its Brutalist contemporaries."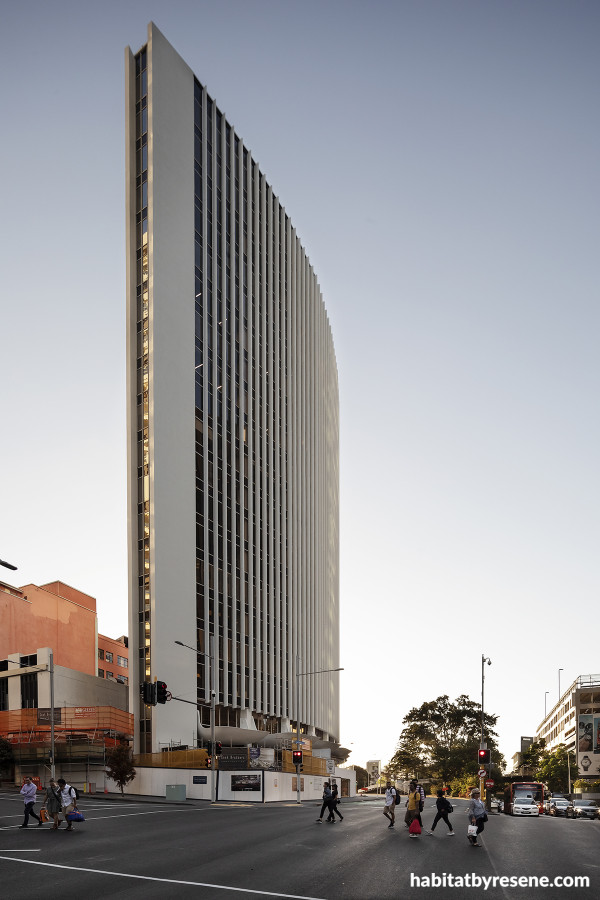 West Plaza
Do you have any other new projects in the works?
"I'm just finishing a little book on Te Uru, the contemporary gallery in Titirangi, and I'm working on a book about Gerald Melling, a Wellington architect who designed a series of small, clever houses in the decades around the turn of this century."
What is your favourite Resene colour and what do you love about it?
"At the moment, perhaps because it's cold and also because I'm feeling, like everyone else, as far from the world as New Zealanders must have felt in the 1950s, I'm drawn to Resene Tuscany. I want to be in Siena, or Florence, or some hill town, looking at a blue sky, terracotta roofs and hillsides planted with olive trees."
You can purchase both Auckland Architecture: A Walking Guide and Christchurch Architecture: A Walking Guide online on through your favourite independent bookseller.
images Patrick Reynolds
Published: 06 Aug 2021