►
◄
latest
habitat tv
blog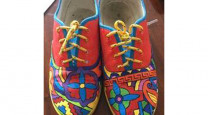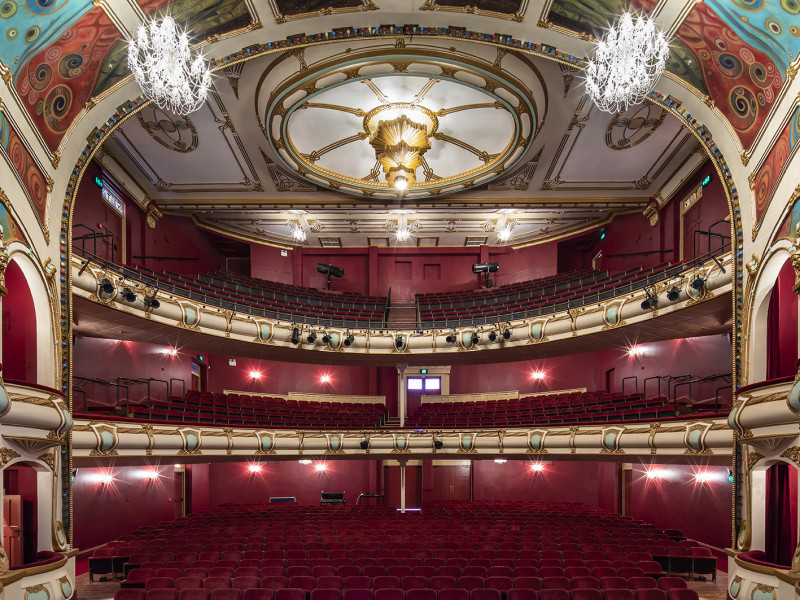 We were wowed from home by the Resene Total Colour Award 2020 winners
10 Nov 2020
In a challenging year, the entrants for the Resene Total Colour Award winners have shown the power of colour and creativity to change space, mood and emotions. From new builds to making the most of what is already there, their projects have done an outstanding job of demonstrating that a little paint, colour and passion can reinvent any surface.
Resene has a long history of colour and today's colour range of thousands of hues is a far cry from the handful that was available when Resene started 74 years ago. The Resene Total Colour Awards were launched to encourage and celebrate excellent and creative use of colour; to showcase striking colour palettes and combinations and provide fresh inspiration.
Awards have been given for the best colour use in: Residential Exterior, Residential Interior, Commercial Exterior, Commercial Interior Office, Commercial Interior Public + Retail Space, Installation - Experiential - Product, Landscape, Education, Bright Spot, Neutrals, Visual Art and Rising Star, with the Colour Master Nightingale Award for the best overall colour use.
An unexpectedly playful and energising palette of historically appropriate colours won homeowners Ann Shelton and Duncan Munro the top colour award in the Resene Total Colour Awards 2020 for their restoration of the Nancy Martin House, which was originally designed by architect Frederick Ost. The Resene Total Colour Master Nightingale Award, named after the Nightingale family who founded and still run Resene today, recognises excellence in colour and paint use. The project was also the winner of the Resene Total Colour Heritage Residential Award.
The judges said, "colour selections have been ever so faithfully chosen to honour and respect the original. It reminds us all to make the most of what is already there – sometimes all that is needed are fresh coats of paint colour to make old new again. So much passion and painstaking research and attention to detail has been poured into choosing just the right colours and placing them ever so carefully in the right places. This home is loved by colour.
"A labour of absolute love, this project is lavished with era appropriate hues, selected with incredible care and attention to detail and placement. The palette honours the value of design, wrapping it with a charming sense of mellowness and restfulness. The rimu doors cleverly read as a neutral thread. This project reminds us all that history has so much to offer as inspiration for colour selections of today if we make the time to look back and learn."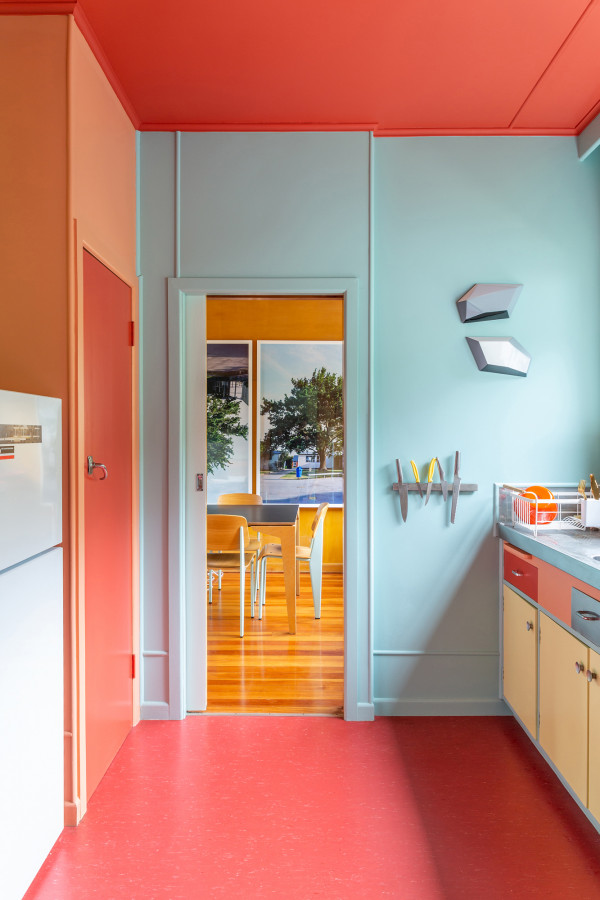 Ann Shelton and Duncan Munro lovingly restored the Nancy Martin House, which was originally designed by architect Frederick Ost, using Resene Mexican Red, Resene Sea Mist, Resene Burning Sand, Resene Shadow Green, Resene Primrose, Resene Pearl Lusta, Resene Neptune, Resene Mist Grey and Resene Rose. Image by Bonnie Beattie.
The Hawkes Bay Opera House Upgrade by Dave Pearson of DPA Architects Ltd. was another big winner, receiving the Resene Total Colour - Colour Master Nightingale Colour Maestro Award as well as the Resene Total Colour Heritage Commercial Award.
The judges said, "opening back up in grand style, this project is steeped in colour, so richly and dramatically dressed. Features are carefully picked out in appropriate hues encouraging the eyes on a colour journey. A definite crowd pleaser, the hues warm up the audience and create a sense of anticipation for the performance that lies ahead. Well deserving of a standing ovation."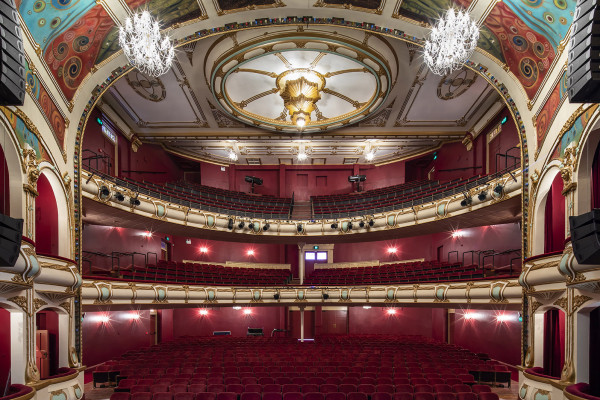 Hawkes Bay Opera House Upgrade by Dave Pearson of DPA Architects Ltd. features gorgeous use of Resene Vanquish, Resene Merlot, Resene Eighth Pearl Lusta, Resene Half Pearl Lusta, Resene Triple Pearl Lusta, Resene Gum Leaf, Resene Canterbury Clay, Resene Quarter Canterbury Clay, Resene Half Gum Leaf and Resene Carnaby Tan. Image by Sarah Rowlands.
Hayman Park by Wraights Athfield Landscape Architecture (WALA) was bestowed the Resene Total Colour Landscape Award.
The judges said, "colour is thoroughly integrated into the bigger picture, with colour used as a device for wayfinding and to signify areas of the park that fulfil different functions. Structures are defined by their chosen colours and together glow in welcome to park visitors, working equally well during the day and as the sun sets. The bold colour palette opens up the park extending the boundaries and ties all the elements together with a sense of excitement and anticipation."
This project uses Resene Uluru, Resene Crusade, Resene Pitch Black, Resene Buttercup, Resene Supernova, Resene Bahama Blue, Resene Half Jumbo, Resene Tangerine and Resene Irresistible.
Breezebrick Courtyard House by Jason Haigh of Cloud Dwellers received the Resene Total Colour Landscape Colour Maestro Award.
The judges said "this project is the perfect example of how with a little creativity and paint colour you can easily create something out of nothing. What could have been a nondescript concrete pad has become a clever colourful feature deftly encouraging outdoor play while adding aesthetic appeal. The scale and rhythm of the circles is ever so carefully planned to elevate the space without overwhelming, perfectly complementing the distinct zones. An innovative and inspiring play on colour."
This project uses Resene Dell, Resene Padua and Resene Double Mondo.
A full list of award winners can be found in the inaugural issue of BlackWhite magazine, which will be arriving in letterboxes over the next week and a half to those who previously received the Resene News. Keep your eyes peeled for your copy or view the award winners online.