►
◄
latest
habitat tv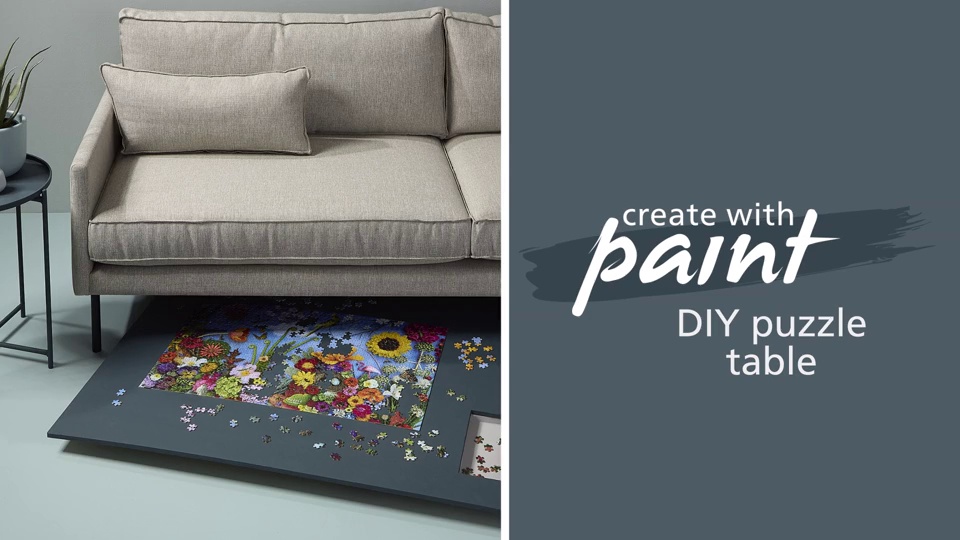 blog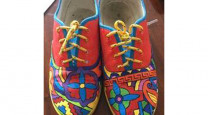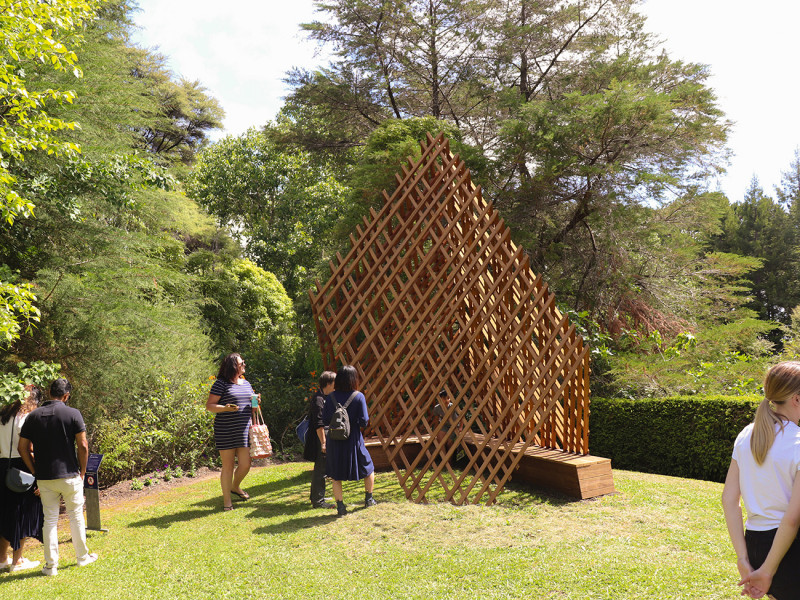 Traditional Japanese joinery meets modern manufacturing methods in this student project
16 Feb 2021
Timber, as one of the oldest construction materials, has been used extensively in architecture and continues to be an enchanting medium for modern schemes. But with the development of today's highly technical tools comes the opportunity for designers to explore and re-examine effective timber ingenuity from the past but with far more time and budget sensitive manufacturing methods.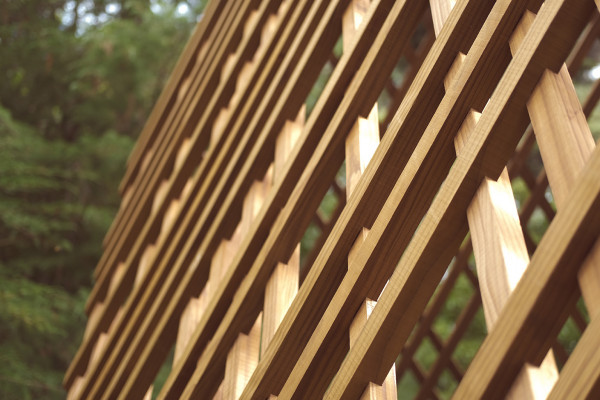 The Watari-ago Shelter is the seventh project in the timber technology series in the University of Auckland's Master of Architecture programme – the most recent being Dylan Waddell's 'Shadow Pavilion' (2019), which was featured in the inaugural issue of BlackWhite magazine. Both confront the same idea: fabricating simple lap joints using the CNC machine to create visually striking lattice structures made from complex joints.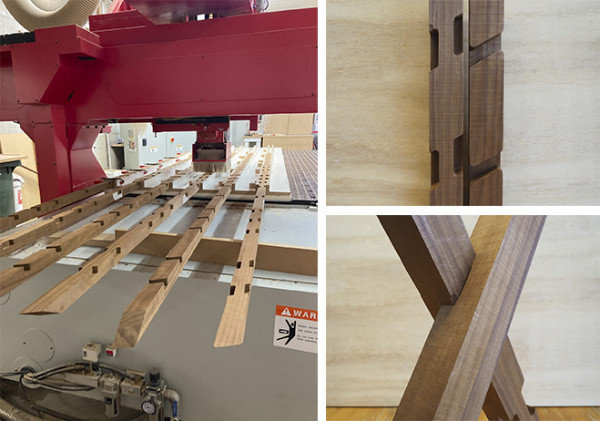 The Watari-ago Shelter was completed as part of the fulfilment of Kanade Konishi's thesis research, which focuses on modernising traditional Japanese timber joinery for contemporary architectural means. Like Dylan, she produced it at a 1:1 scale as a demonstration of the systemised use of the flatbed three-axis CNC (Computer Numerical Control) milling machine to create a structure made from solid timber. While small scale CNC machines are most often used for cutting sheet materials, the project is excellent evidence of the wonders it can work on solid wood.
While the Adobo timber (thermally modified Radiata pine) used to build the structure already had a natural chocolatey hue, Kanade used Resene Furniture and Decking Oil to enhance it.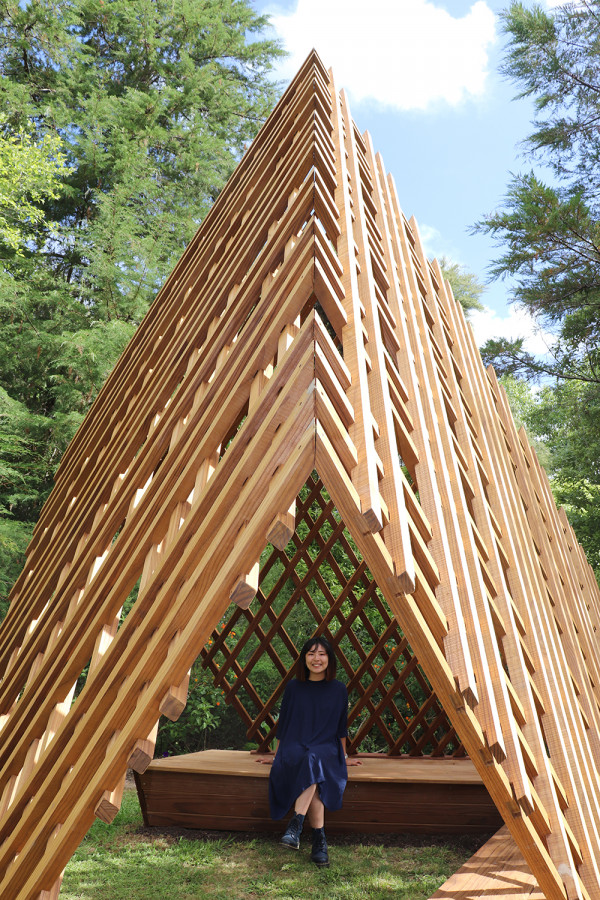 Kanade says, "I was very happy with the results of using Resene Furniture & Decking Oil, as it really enhanced the beautiful hue of the Abodo timber and I think it was the best choice for my project."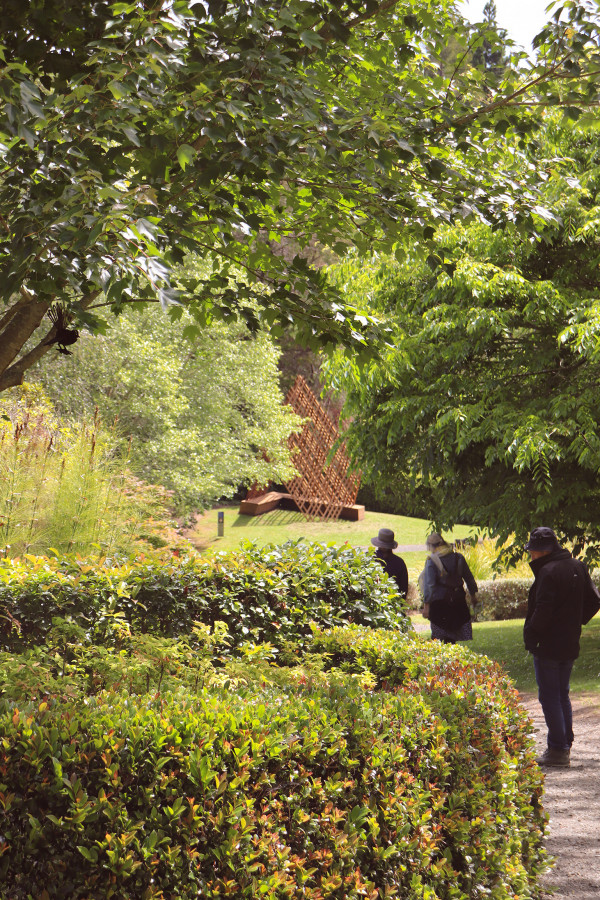 The structure currently stands at Kaipara Coast Sculptural Exhibition 2021 and is due to be there until November.
To learn more about Kanade's project, visit the MODOS website.