►
◄
latest
habitat tv
blog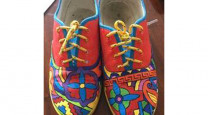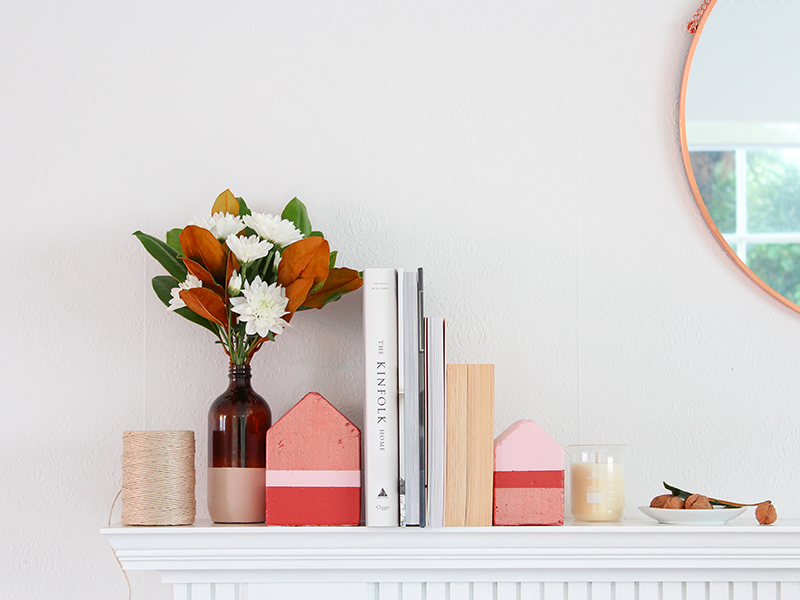 2 small ways to bring in autumn colour
29 Mar 2018
As the we drift into a new season, those delicious colours of autumn will be starting to appear, from the reds and burnt brown hues of fallen leaves to the moodier natural light.
If you're looking to reflect autumn's beauty, look no further than these two DIYs by Nikki Astwood. Small but oh-so-beautiful, they'll cosy up the home with their warm colour palette.
'Home sweet home' bookshelves
You will need:
Wood offcuts, cut to shape (with triangle tops)
Masking tape and Resene testpot brush
Resene testpots in Resene Copper, Resene Prairie Sand and Resene Pot Pourri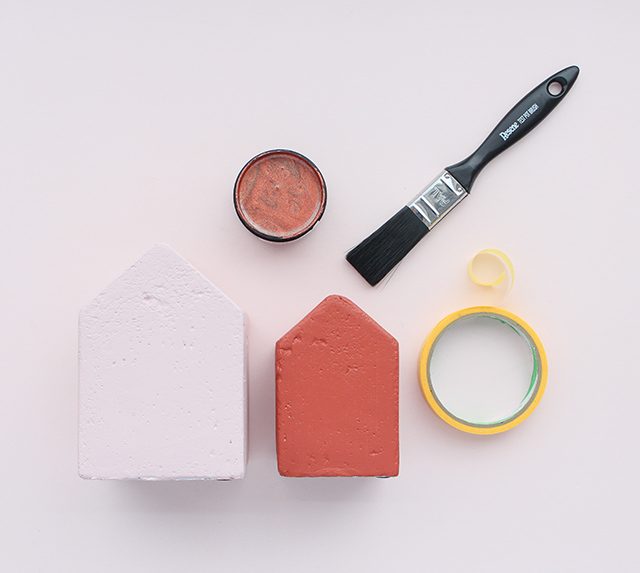 Step one. Paint the wood blocks in base coats of Resene Romantic (left) and Resene Prairie (right). Leave to dry.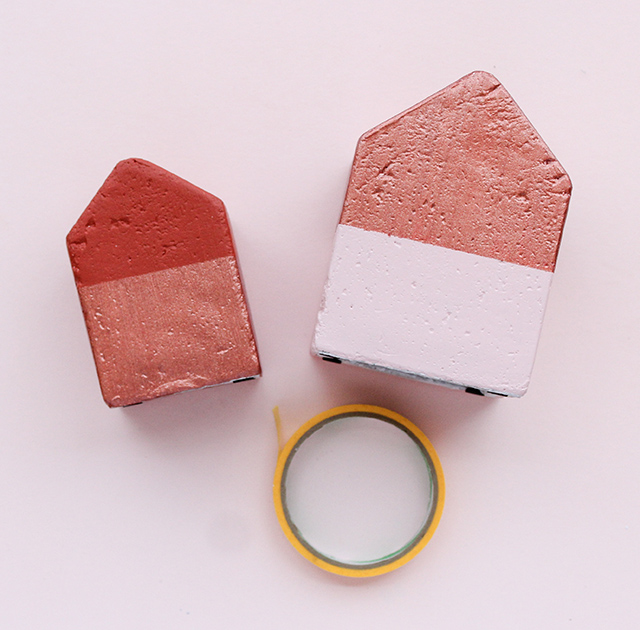 Step two. Mask off the middle and paint the top in a different colour – pictured here is (left) Resene Prairie on top and Resene Copper on the bottom, and (right) Resene Copper on top and Resene Romantic on bottom. Leave to dry.
Step three. Remove the tape and prop your books up with the newly painted houses.
Wall jewellery
You will need:
Paper, pencil, ruler and scissors
Resene testpots in Resene Pioneer Red, Resene Apple Blossom, Resene Paper Doll, Resene Cod Grey and Resene Gold Dust.
Resene testpot brush
String and short branch
Clear tape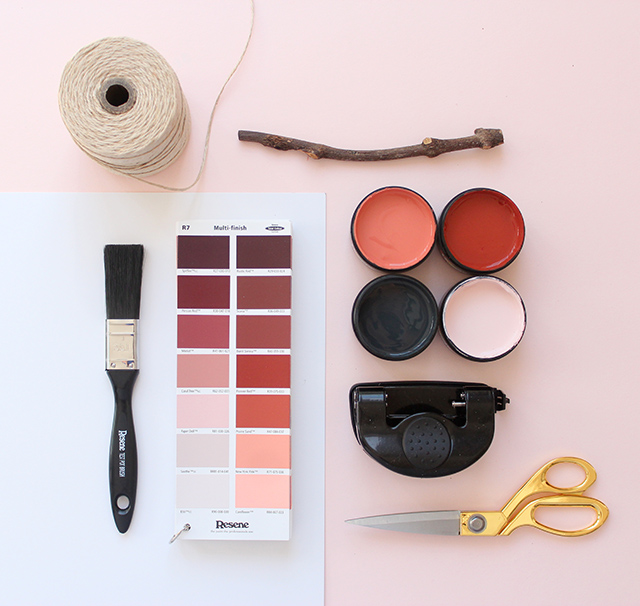 Step one. Create geo shapes and cut them out.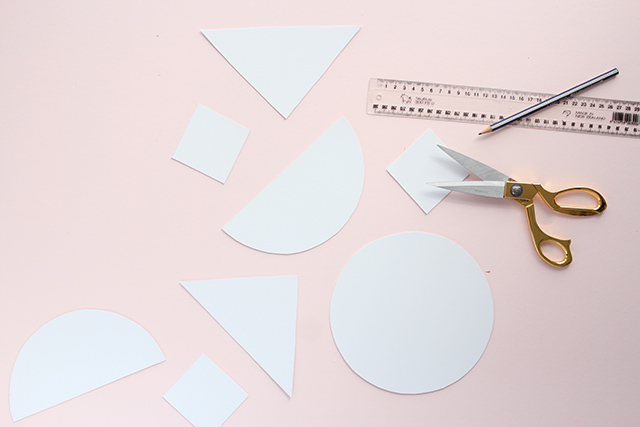 Step two. Lay the shapes out into the order that they will display and then paint them accordingly. Leave to dry.
Step three. Take two pieces of string and hang from the branch. Create a handle on top as well to hang it up later.
Step four. Use the clear tape to fix the shapes onto the string.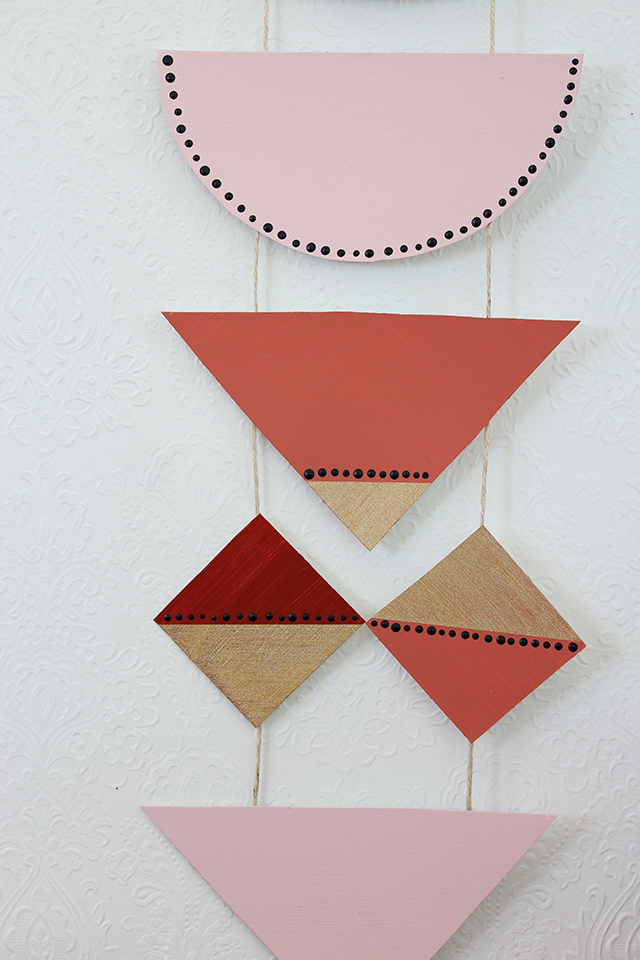 Step five. For extra effect, dot along the edges and in the middle of some of the shapes.
Step six. Hang up your handmade wall jewellery.
Project and photography by Nikki Astwood of Revised Edition.