►
◄
latest
habitat tv
blog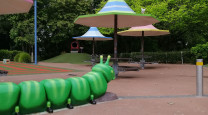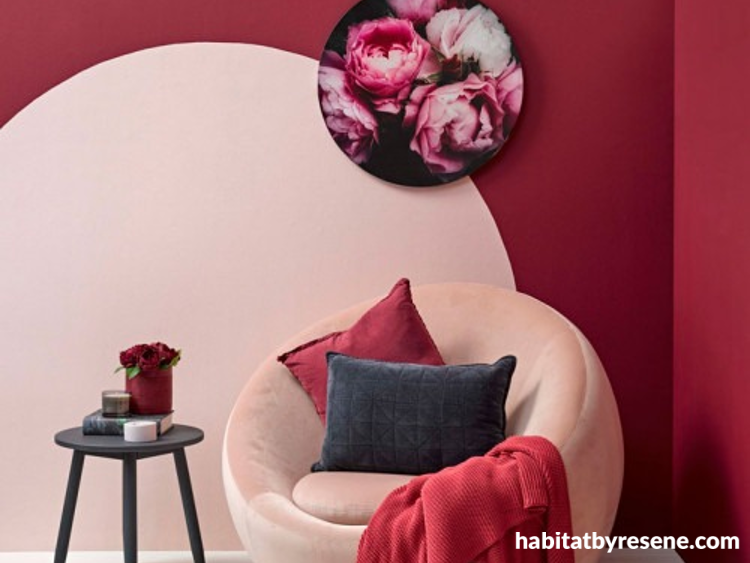 5 romantic decorating ideas for your home
11 Feb 2021
With Valentine's Day approaching on February 14th take the opportunity to add a little romance to your home.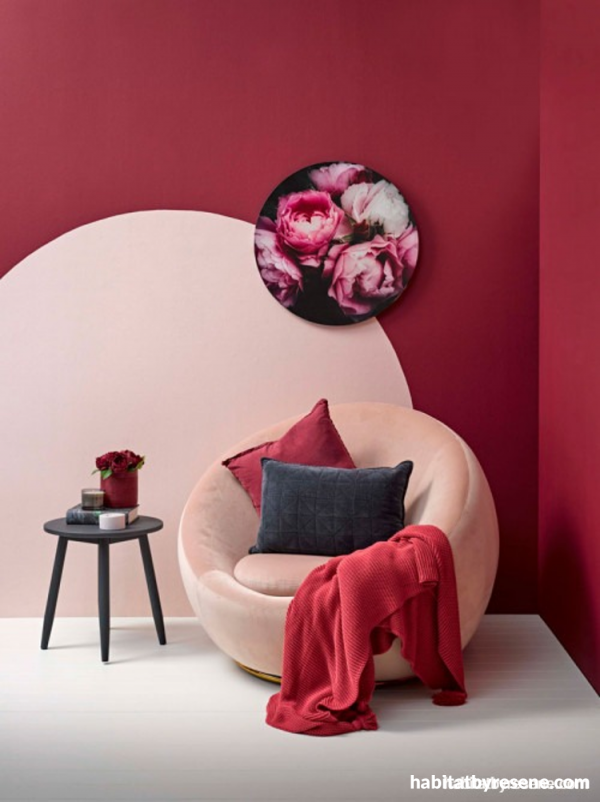 The walls of this reading nook are Resene Pohutukawa with an accent circle in Resene Dust Storm. The floor is Resene Rice Cake and the table is Resene Foundry.
Reading into romance
Does your beloved deserve a special space of their own? Create a romantic reading corner using Resene Pohutukawa as the main wall coloured paired with a circle of Resene Dust Storm. The bold pink and red colour scheme creates a luxurious space that quashes the myth that these colours should never be combined. Pair these colours with a round chair, floral artwork and cosy blankets for a space that oozes comfort and relaxation.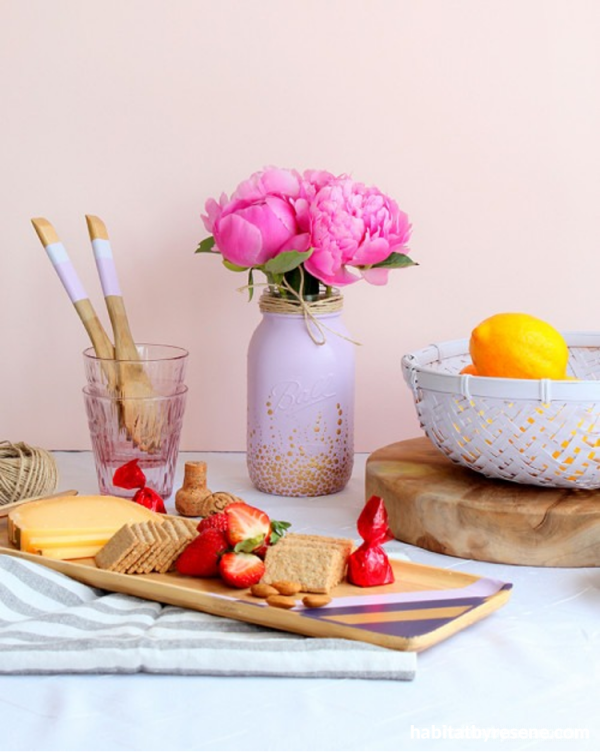 This vase is painted in Resene Essence with flecks of Resene Gold Dust and the serving tray is painted in stripes of Resene Full Monty, Resene Mozart and Resene Gold Dust.
Flowers and more
Show your loved one you care with a delicious spread of treats such as strawberries and chocolate served on a hand-painted platter. Pair these goodies with some pretty roses or summer blooms, a hand-painted vase for your flowers will make this gift even more personal. Our mason jar is painted in Resene Essence and dotted with Resene Gold Dust.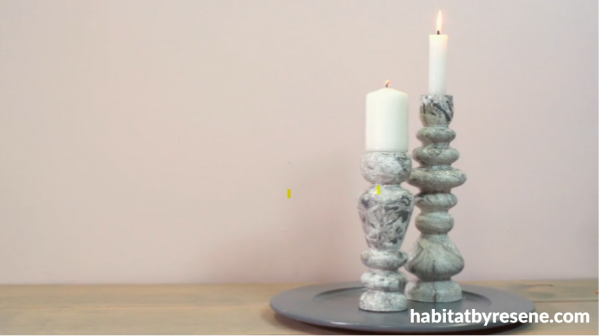 These marble-effect candles are painted with Resene Bianca and Resene Steam Roller.
The flames of love
Although the colour red has been associated with love since the Roman era, romance doesn't always need to equate to red and pink. Candles will add romance and softness to any room. These candle holders are painted using Resene Bianca and Resene Steam Roller in a marble effect.
DIY here
Dark and mysterious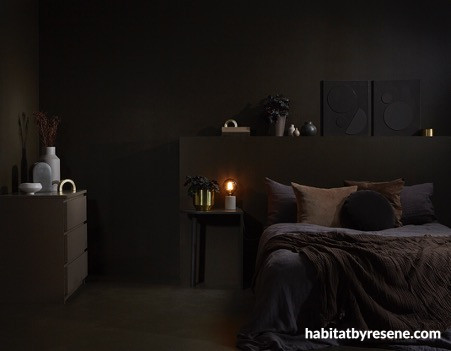 This rich and decadent bedroom is painted in chocolate and grey hues. The wall is in Resene Monkey, the floor is in Resene Space Shuttle, the lamp base is in Resene Americano, the bedside table and DIY artwork are in Resene Kilamanjaro, the plant pot is in Resene Felix, and the vases are in Resene Kabul, Resene Americano and Resene Monkey. Project by Vanessa Nouwens, image by Bryce Carleton.
Go deep and meaningful for your bedroom decor by painting walls in sultry dark shades. While brown might not be the traditional colour of romance, the chocolates and mochas of this room are certainly cuddle-worthy.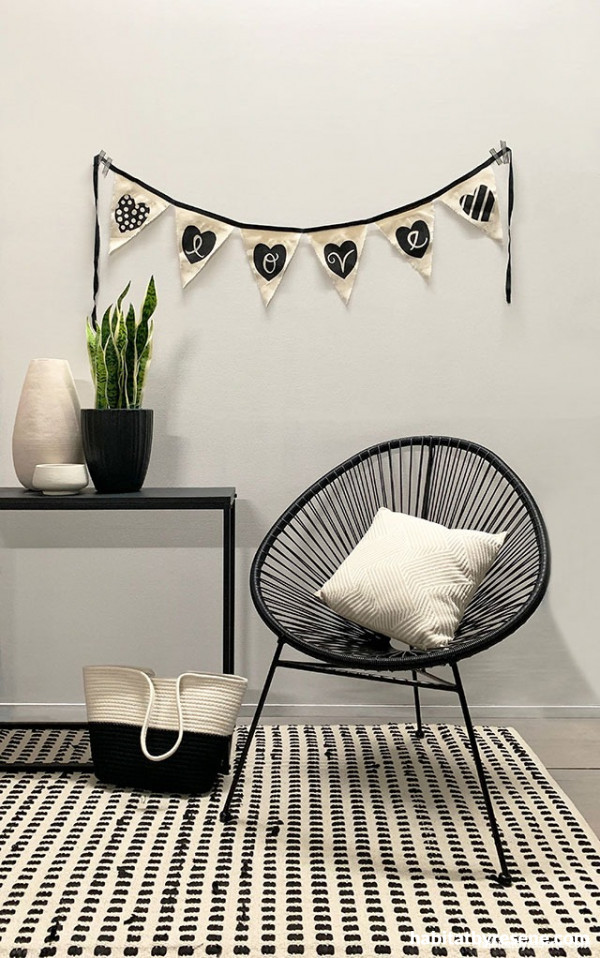 Relationships aren't black and white but this handmade monochrome bunting is quick and easy enough to add a little love to your décor this Valentine's Day – and cute enough to keep up all year round.
Published: 11 Feb 2021