►
◄
latest
habitat tv
blog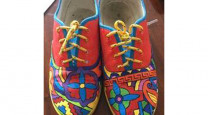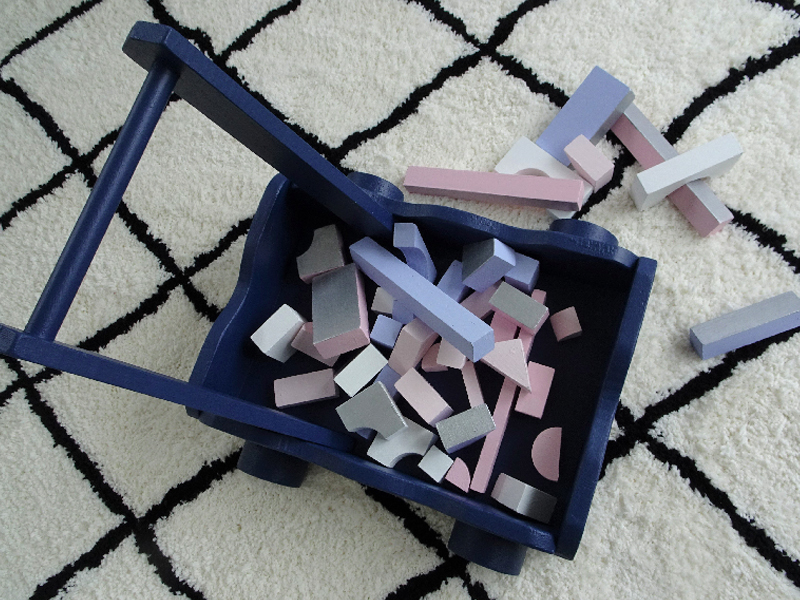 Bring extra sparkle to kids' toys
31 May 2018
Wooden toys are sturdy and long lasting – but sometimes they need a coat of Resene paint to make them appealing again. Sarah Herring inspires us with her latest project.
You will need:
Resene testpots in your choice of colours
Resene Quick Dry primer
Resene testpot brushes
Old wooden toys and trolley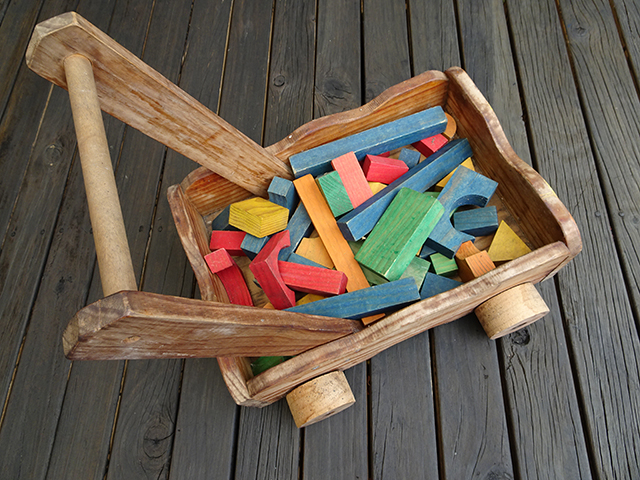 Before: An old kid's trolley and wooden toys that need some love
Prep: Clean and check your item in case any repairs are needed. Anything with screws or wheels, etc. should always be checked in case they need tightening or replacing. Make sure you clean off any dust that could affect your paint application and give dents and chips a light sand.
Step one. Apply a coat of Resene Quick Dry Primer. Leave to dry.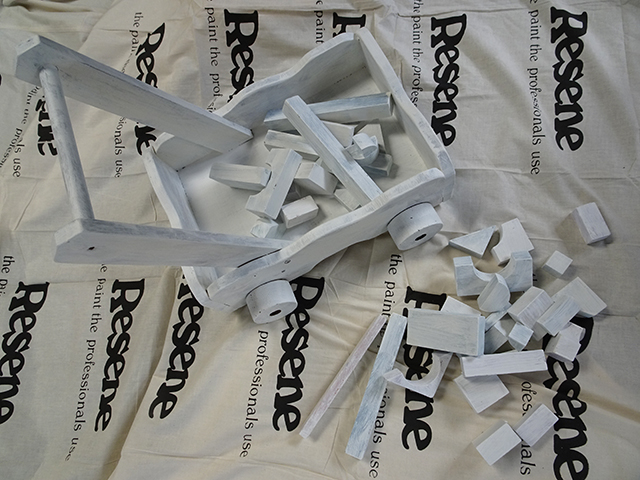 Step two. The fun part – choose your colours! Sarah decided on a dark blue for the trolley, and a combination of light pastel shades for the blocks. For the trolley Sarah used Resene Bunting. For the blocks, Sarah chose Resene Echo Blue, Resene Gelato, Resene Vanilla Ice, Resene Double Alabaster and Resene FX Metallic Silver Aluminium.


Step three. Paint the wooden trolley and leave to dry.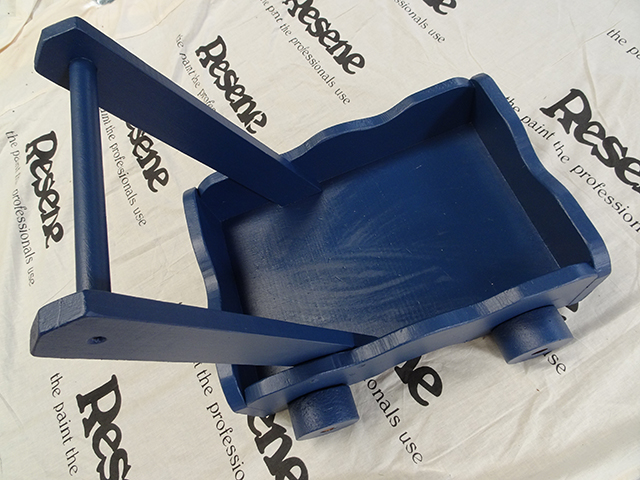 Step four. While the trolley is drying, divide the wooden blocks into four piles. Give each pile a coat of a different Resene colour. Sarah used Resene Echo Blue, Resene Gelato, Resene Vanilla Ice and Resene Double Alabaster. Leave to dry.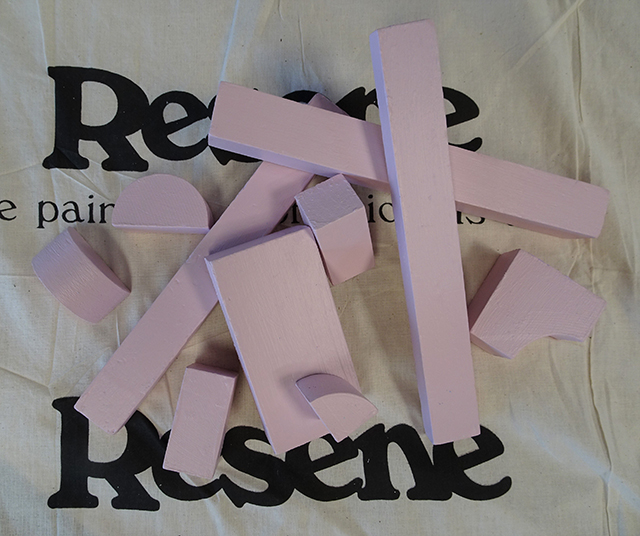 Step five. Once all the blocks are painted and dried, choose a handful of blocks at random, and paint Resene FX Metallic Silver Aluminium to one side only. This is a fun way to add a bit of sparkle to kids' projects. Leave to dry.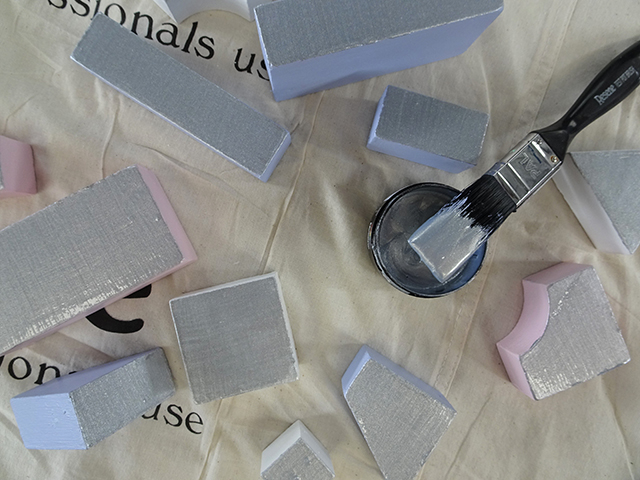 Job done! A classic wooden toy set now ready for playtime.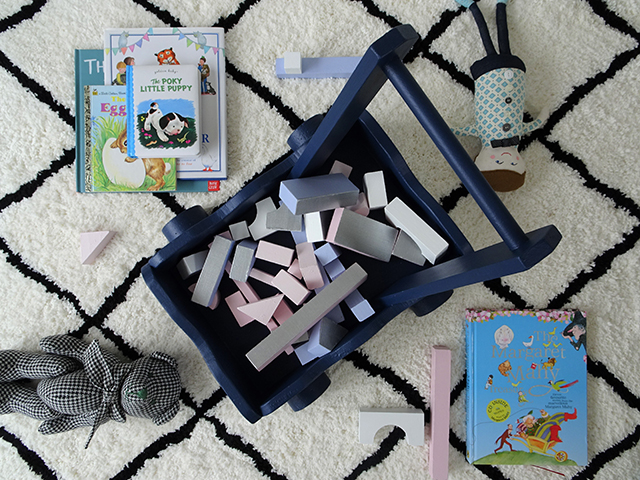 This DIY is brought to you by Upcycling for Good, a collaboration between Resene and The Salvation Army family stores. The project asks keen DIYers to upcycle second-hand items using Resene paint – look out for this regular feature on Habitat by Resene.