►
◄
latest
habitat tv
blog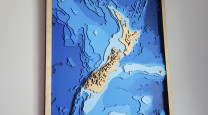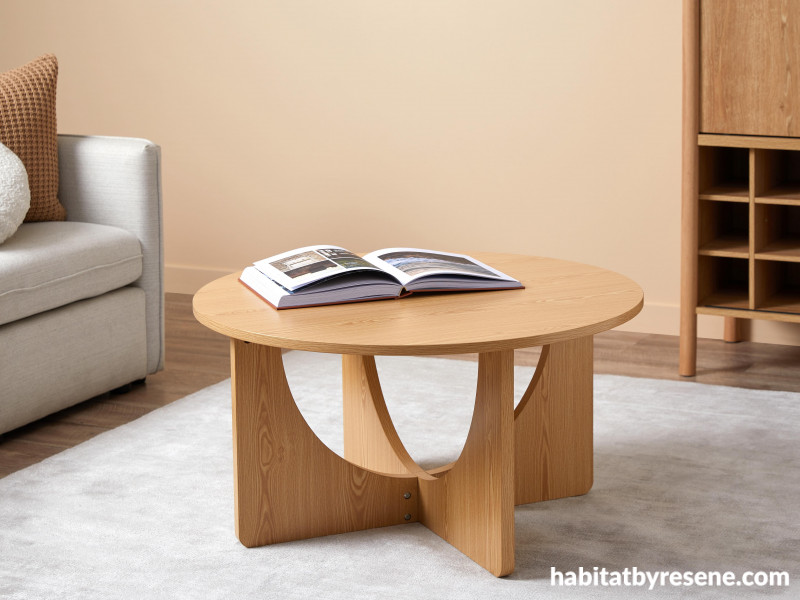 Choosing furniture to complement your wall colour
14 Nov 2023
Selecting the perfect furniture to complement your wall colour is a creative endeavour that can transform the look and feel of an entire space. When it comes to enhancing your interior design, Resene paints and Mocka furniture offer an exciting combination of options.
The synergy between these two elements allows you to craft a harmonious and visually pleasing home environment. Whether you're aiming for a vibrant, modern aesthetic or a soothing, cosy atmosphere, there are endless opportunities to infuse your personality into your home decor.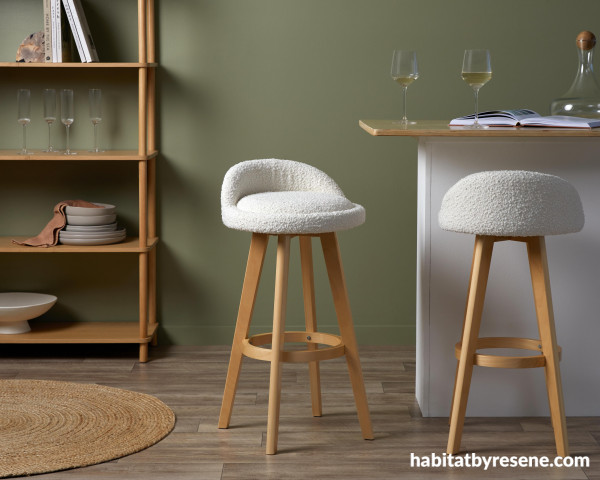 Bar stools are an excellent furniture choice, especially for small spaces. They promote social interaction, as they are perfect for casual dining and conversations, making them a practical and stylish addition to small kitchens, bars, or dining areas. The Jamie Bar Stool is a stylish and comfortable choice, with its trendy boucle cushion seating and cream coloured fabric.

This Scandi-inspired stool suits a variety of colour schemes, especially other Scandi shades like Resene Bitter (featured), Resene Aspiring and Resene Half Biscotti.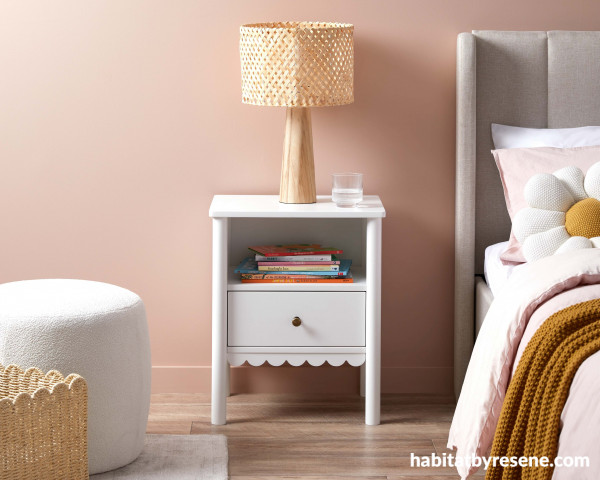 The light sandalwood brown of Resene Rascal is the perfect choice for this whimsical Maisie Scalloped Bedside Table. The Maisie range is a great choice for children's bedrooms, with functional storage and a stylish, fun design. Paired with a versatile wall colour, this is a design that will last for years to come. Whites and taupes have always been best friends and are the perfect building base for other décor and furniture.

Try other colours with this playful furniture such as Resene Sakura and Resene Ship Cove.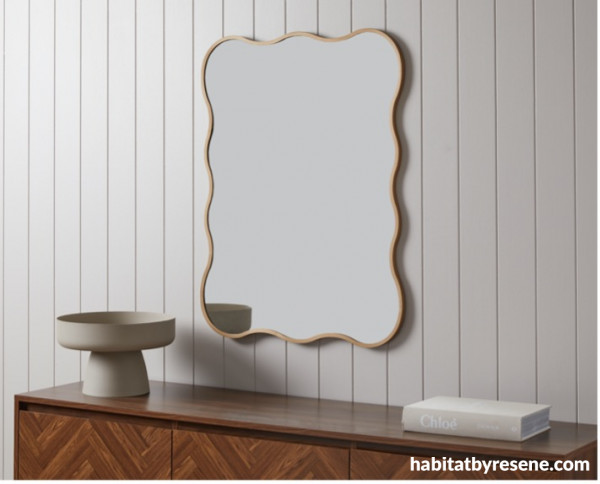 Contemporary shapes and designs work great with simple and elegant colours, like Resene Serene paired with this Wavey Mirror. The gold frame adds a touch of luxury while the expressive freeform curved design adds personality and quirkiness to the space. Another fun and quirky design is the Bobbin Mirror.

For other chic and tranquil shades like Resene Serene, try Resene Swirl and Resene Mercury.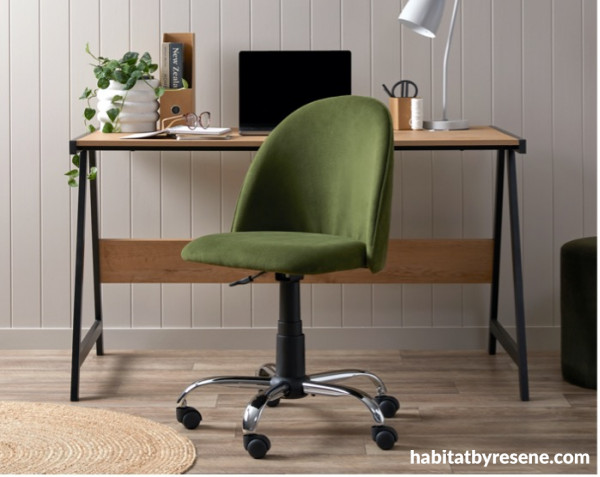 A peaceful atmosphere can help you to think more clearly and make better decisions. This stunning home office features the Nolan Chair in olive green and the calming shade of Resene Serene. This pairing enhances the overall aesthetics, creating a professional look while still feeling inviting and comfortable. The combination of visual appeal and a calming effect can also make the office a more pleasant and conducive space for creativity, problem-solving, and productivity.

Resene Serene, with its soft and soothing qualities, can be an excellent choice for those seeking a balanced and tranquil ambiance in their workspace. But you can also try shades like Resene Rainee, Resene Emerge and Resene French Grey.
For more paint and colour advice visit your local Resene ColorShop or Ask a Colour Expert online.
Visit Mocka for more furniture ideas and inspiration, www.mocka.co.nz.
Published: 14 Nov 2023