►
◄
latest
habitat tv
blog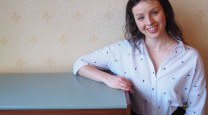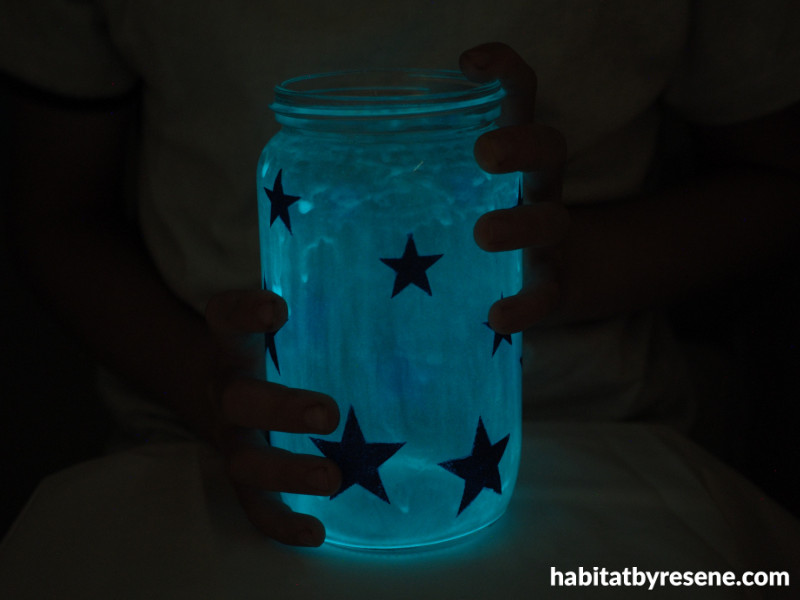 Create a glow-in-the-dark jar these school holidays
14 Oct 2021
If you're after an easy school holiday project that is light on materials but big on fun, look no further than this cute and simple glow in the dark jar! Sure to brighten your child's day, this jar looks fabulous during the day and takes on a mystical glow at night. This jar is perfect for storing smaller toys, just leave it on the windowsill in the sun to charge it up and you're good to glow!
You will need:
Jar – Fleur used a standard sized Agee jar
Resene testpot in your choice of colour – Fleur used Resene Aviator
Small piece of foam
Computer printout of stars
Craft knife
Sellotape
Resene FX Nightlight glow-in-the-dark paint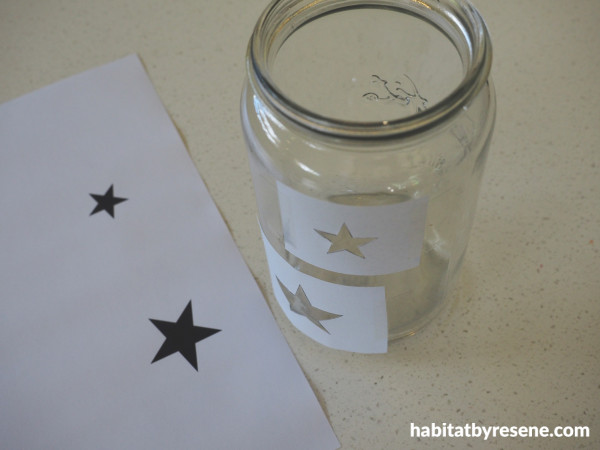 Step 1: Start by printing out some pictures of stars and make a stencil by cutting them out with a craft knife. Sellotape the stencils to the outside of the jar.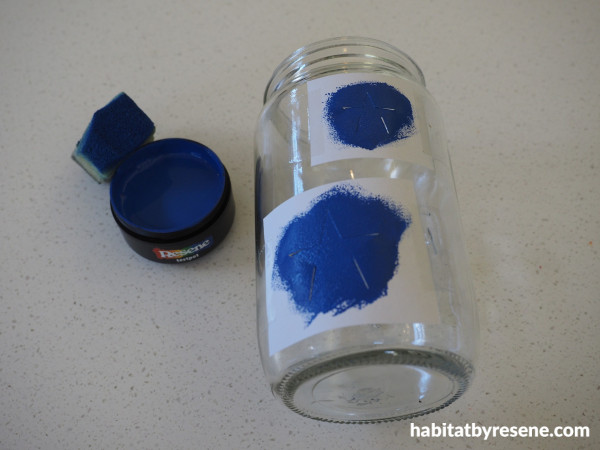 Step 2: Using a small piece of foam, dab on a thin layer of your chosen colour – Fleur used Resene Aviator – onto the stencil. Fleur did two layers of paint and used a hairdryer to speed up the drying time between coats.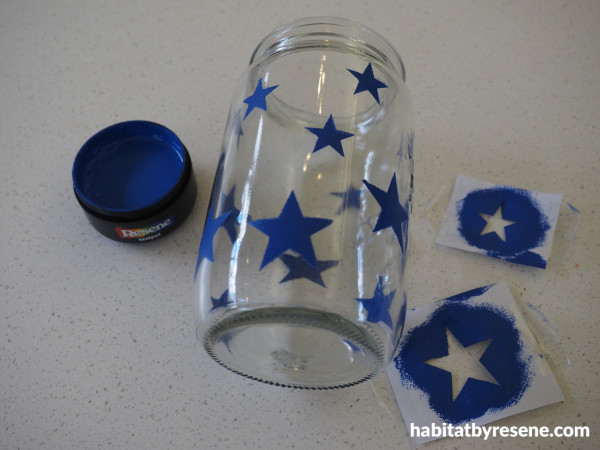 Step 3: Carefully remove the star stencil, reposition on the jar and repeat Step 2.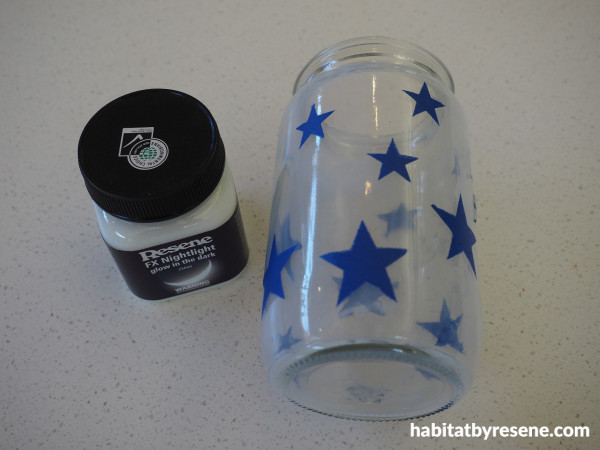 Step 4: Once all the stars are dry, use a paintbrush to paint on three layers of Resene FX Nightlight to the inside of the jar, making sure that each layer is dry before applying the next layer.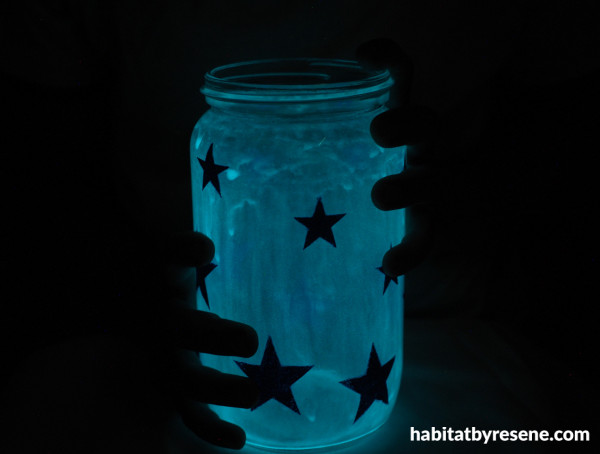 Charge up the jar by leaving it in the sun for a while for a magical glow at night.
Project and images Fleur Thorpe
Published: 14 Oct 2021