►
◄
latest
habitat tv
blog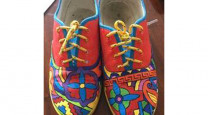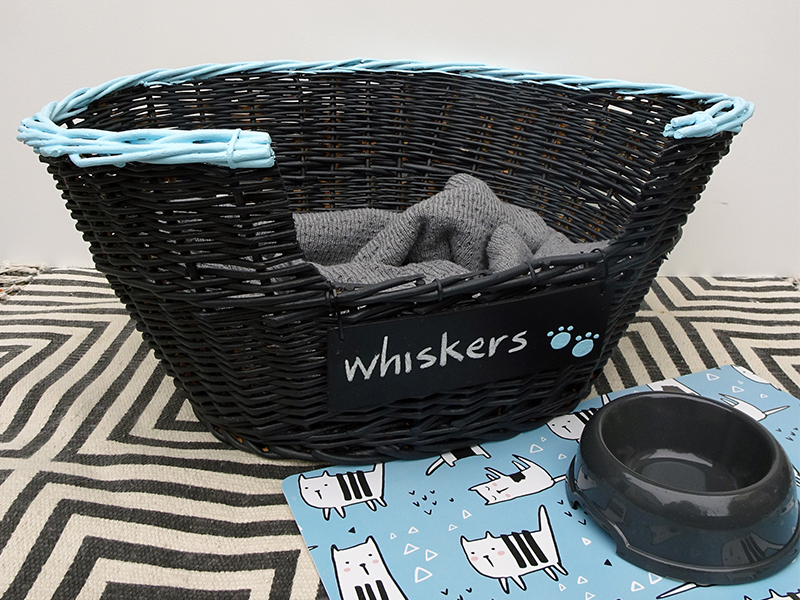 Create a customised sanctuary for your furry friend
21 Aug 2019
In honour of International Dog Day, give an old laundry basket new purpose by upcycling it into a cute and quirky bed for the top dog or cat in your life.
You will need:
Hand saw or coping saw
Small plastic cable ties (black)
Resene testpots in your colour of choice – Sarah used three Resene Noir testpots and one testpot in Resene Charlotte
Resene Blackboard Paint
Testpot brushes
Chalk
Sandpaper
Small piece of balsam wood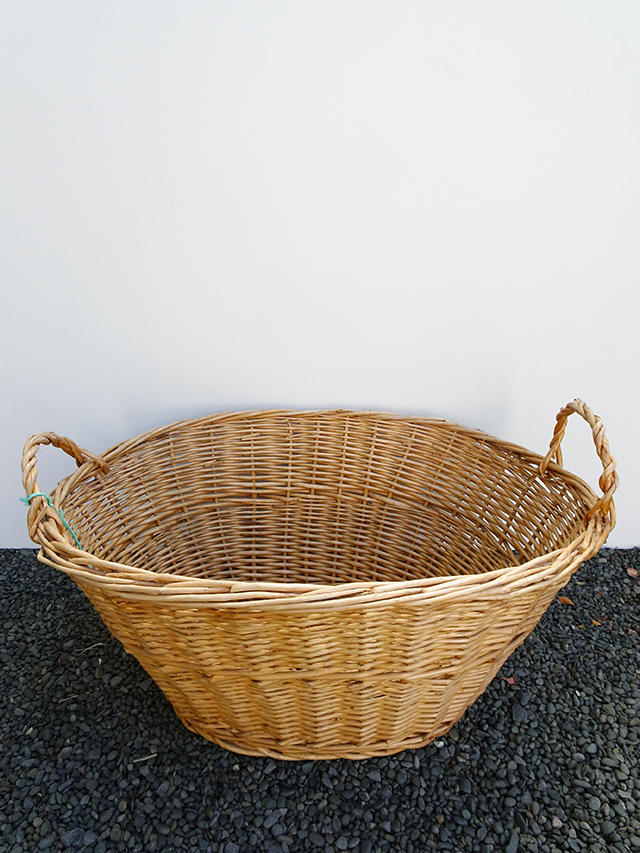 Step 1 Make sure the basket is clean and suitable for modifying and that it won't collapse when you cut an opening into it. Mark out where your opening will be for a small dog or cat to be able to climb into the basket. Carefully cut with a hand saw (or a coping saw, if you have access to one). To prevent the open ends of this basket from coming loose, use a few small plastic cable ties to hold the weaker areas together and trim the lengths off with scissors.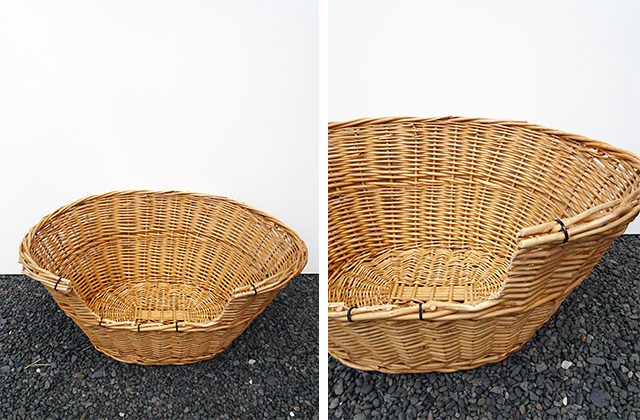 Step 2 Give some of the freshly cut edges a gentle sand to smooth them off and remove any sharp splinters. Apply two coats of your chosen paint colour. Sarah chose Resene Noir and applied the paint with a testpot brush. You don't have to be very neat or careful when painting a woven surface like this – it's all about coverage! Sarah used three testpots to cover her basket.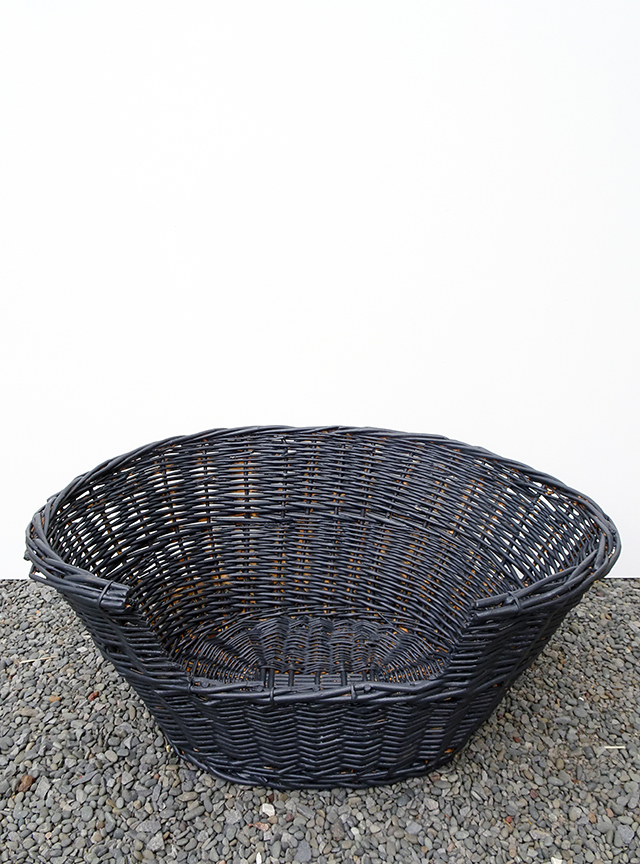 Step 3 Once your main colour is dry, add an accent colour if you wish. Sarah decided to add a bright pop of colour around the edge of the basket using a small paintbrush and a two coats of Resene Charlotte.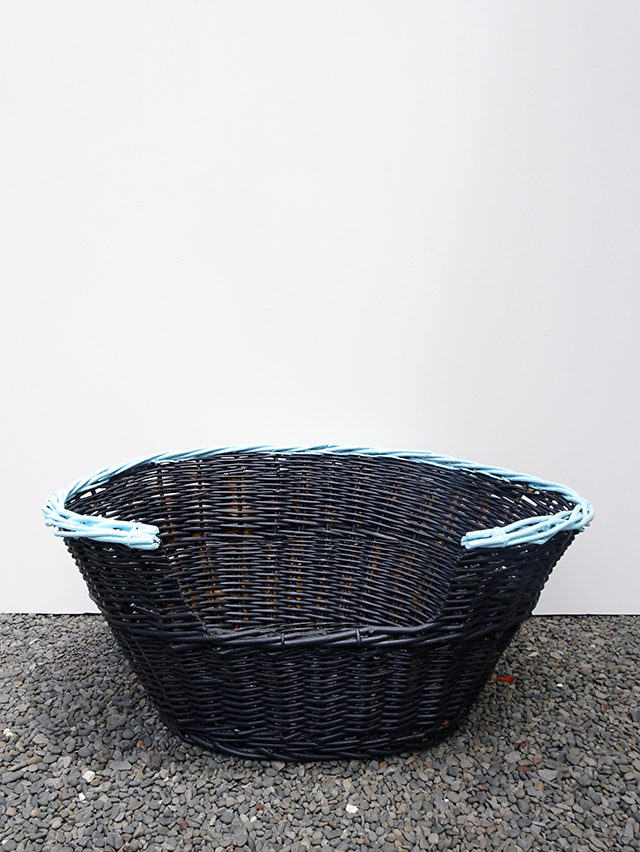 Step 4 To make a sign for the pet basket, cut a small piece of balsa wood to fit along the front of the basket under the opening. Paint with two coats of Resene Blackboard Paint. Once the paint is dry, pop a couple of holes in the balsa for hanging with a final two cable ties. Sarah added a couple of cute hand-painted paw prints in Resene Charlotte to match the basket trim.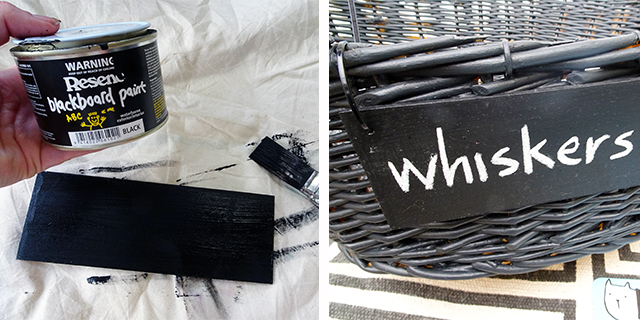 Step 5 Add your pet's name in chalk to the blackboard sign, throw in their favourite mattress or blanket, and let them get cosy!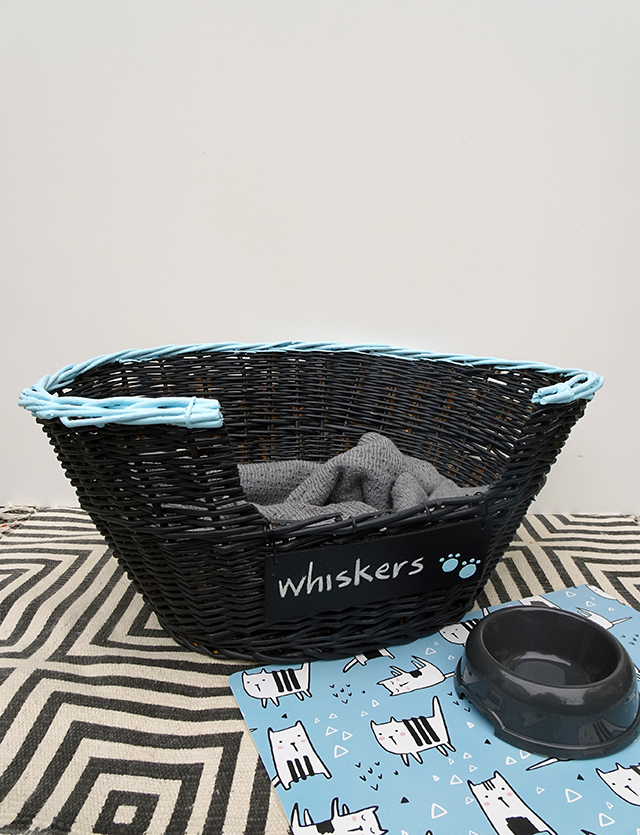 Top tip: Use this as a family project and get both young and old involved. Try using Resene FX Metallic testpots for extra bling.
project and images Sarah Herring