►
◄
latest
habitat tv
blog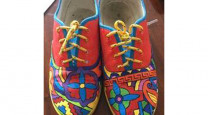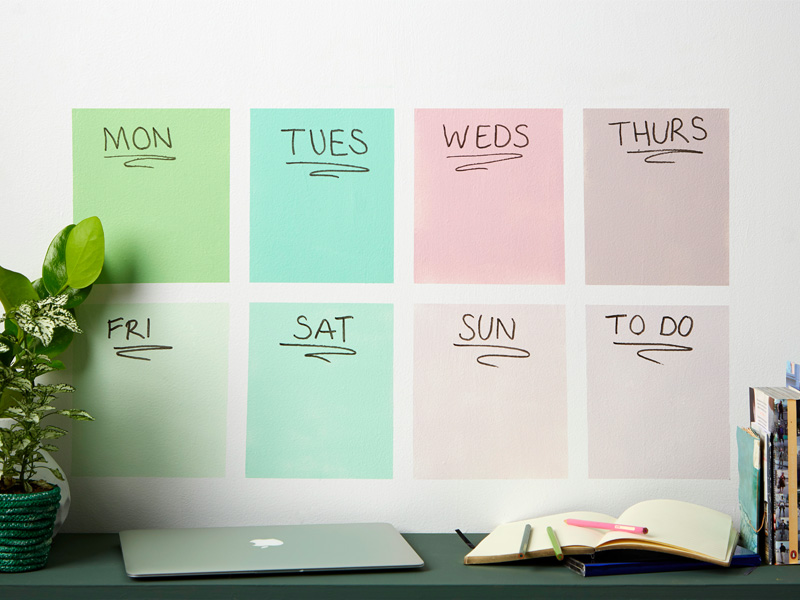 Create a wall planner
22 Mar 2018
Keep a busy household organised with this colourful wall planner, using Resene Write-on Wall Paint. This wonder product can be applied directly onto painted walls and dries clear, leaving you with a whiteboard effect. Simply use a whiteboard marker to draw up the week's diary.
You will need:
Resene Write-on Wall Paint
Resene testpots in Resene Vista Blue, Resene Snowy Mint, Resene Feijoa, Resene Fringy Flower, Resene Ebb, Resene Gelato, Resene Bonjour and Resene Always
Washi tape
Spirit meter, pencil and ruler
Roller and tray
Step one. Using the spirit metre, pencil and ruler, mark out eight equal squares on the wall.
Step two. Use the tape to mask out the squares.
Step three. With the Resene testpots, paint the squares in different colours. Remove the tape and leave to dry.
Step three. Mix up the Resene Write-on Wall Paint according to instructions and apply over the painted squares. Leave to dry.
Step four. Get scheduling!
Tip: Make sure your paint is nice and smooth before overcoating in Resene Write-on Wall Paint. A smoother surface is easier to write on and erase.