►
◄
latest
habitat tv
blog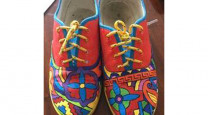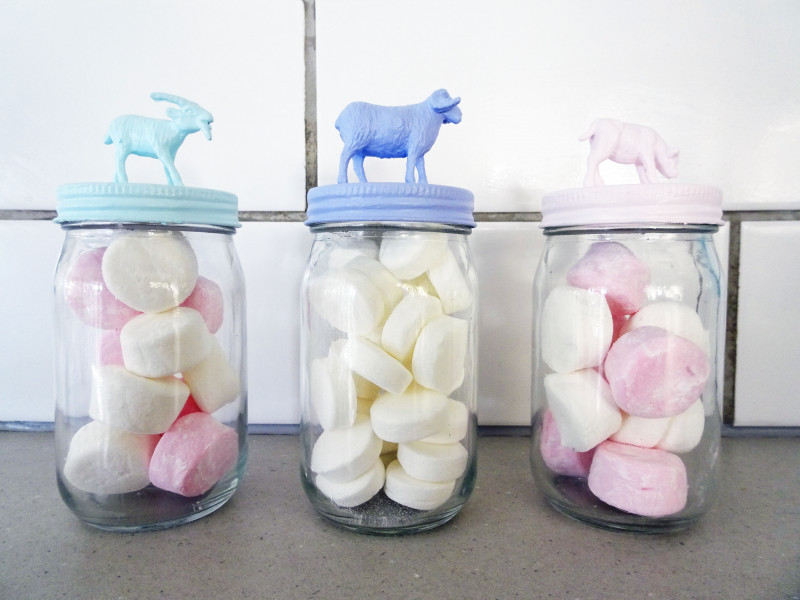 Create your own animal lolly jars
03 Mar 2021
Insert a bit of farmyard fun into the kitchen or kids' bedroom by creating animal storage jars, perfect for squirreling away lollies, buttons or bits and bobs. These jars also make cute gifts when filled with homemade sweet treats.
You will need:
- Small detail brushes
- Resene testpot brushes
- Clear-drying extra strong glue
- Resene Quick Dry primer undercoat
- Resene testpots in your choice of colours – Sarah used Resene Echo Blue, Resene Half Pale Rose and Resene Reservoir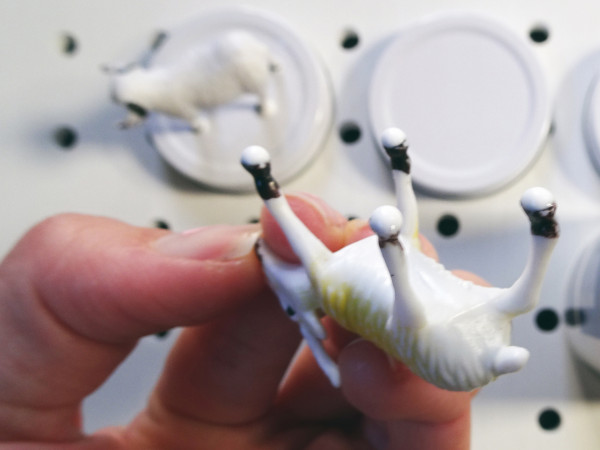 Step 1: Choose three small animal figurines and three small glass jars with lids. Wash and dry the plastic figurines to make sure they are clean and ready for painting. If your jars are also second-hand, then give them a thorough wash and clean too. Carefully apply super strong glue to the feet of the animal figurines and place them on the lids of the jars. Leave to dry completely.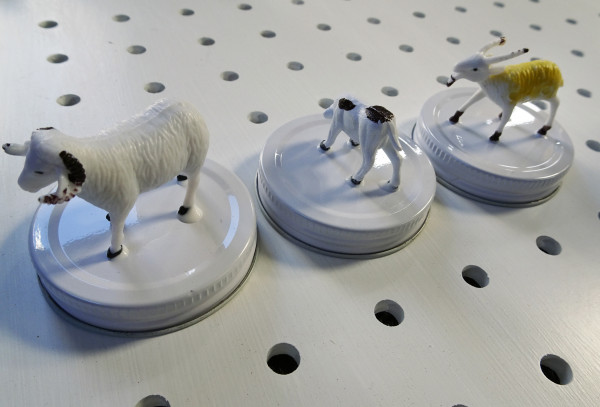 Step 2: Once the figurines are glued on to the lids, use a very small brush to apply paint to the entire animal figurine and lid. Apply two coats, waiting for each one to dry in between. Sarah chose Resene Echo Blue, Resene Half Pale Rose and Reservoir to achieve pastel tones on the jars.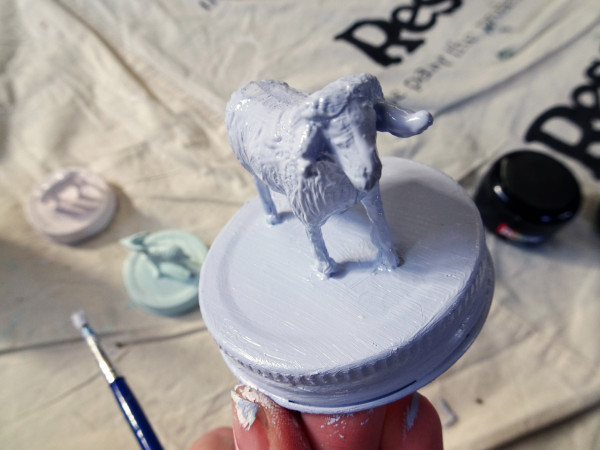 Step 3: Fill the jars with lollies (or buttons, coins, etc) and reattach the lids. These make great party favours or small gifts, simply add a decorative ribbon or name tag.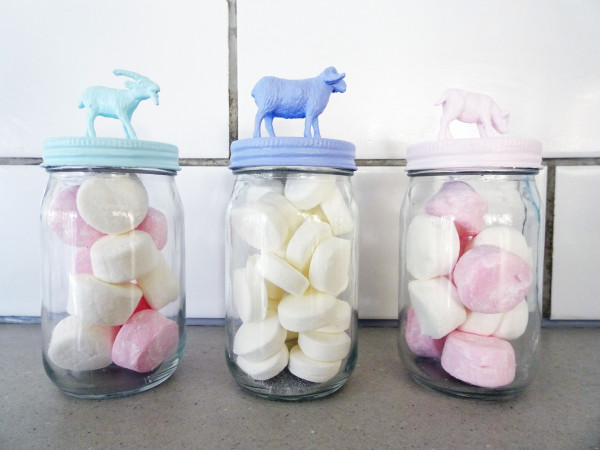 These sweet little animal jars are decorated with Resene Echo Blue, Resene Half Pale Rose and Resene Reservoir.
Project by Sarah Herring.
These DIYs are brought to you by Upcycling for Good, a collaboration between Resene and The Salvation Army family stores. The project asks keen DIYers to upcycle second-hand items using Resene paint.